Looking for something simple to play? Tenzi is the game for you! With different colored dice and an easy objective- everyone loves this one.

Let's look at all of the games we've shared over the last 2 months: Knock, Ripple , Chase the Ace ,Bluff, Nerts and Play or Pay. This week's game is meant to play with 2-6 players – is super fun and fast moving. It's great for all ages.
We try to share easy games that everyone can play and this one might just be the easiest of them all. It was suggested by people in my Instagram community so we bought a party pack and started playing.
Tenzi Game
To start, you will need:
2-6 players – more can play but it gets louder and you'll need a lot of space to spread out.
Different color of dice for each player
Tenzi Party Pack – this is NOT a necessity. All you need is different colored dice. But this is the set we have and it's awesome. The case is great, comes with all the dice and a set of different way to play the game.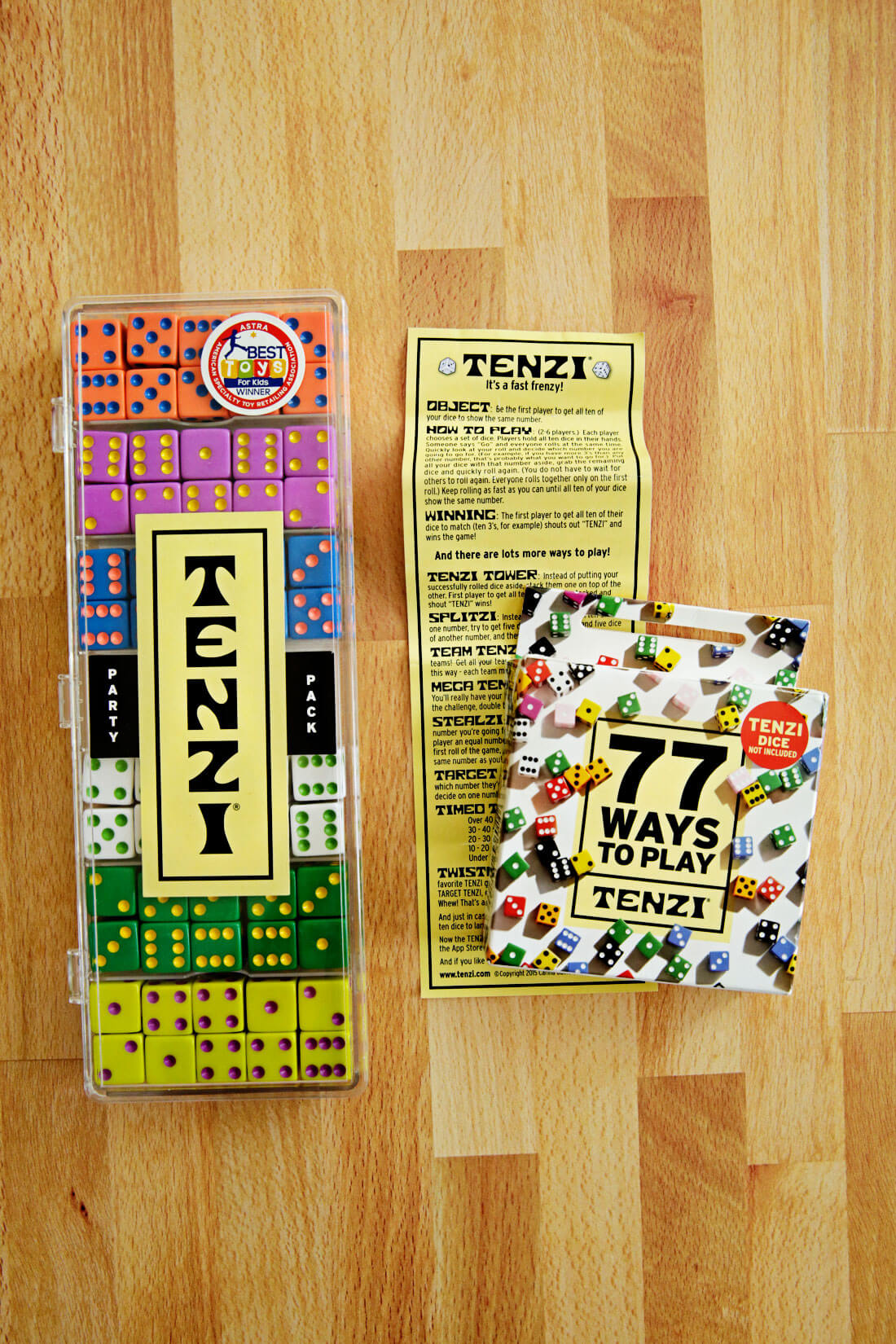 OBJECT OF THE GAME
There are different variations of Tenzi – but the basic premise is to get all the same dice in a set of 10.
SETTING UP THE GAME
Each player chooses their color of dice.
Set up in a space that allows all players to roll dice.
We play at our big kitchen table. You can play anywhere where it is easy to roll dice.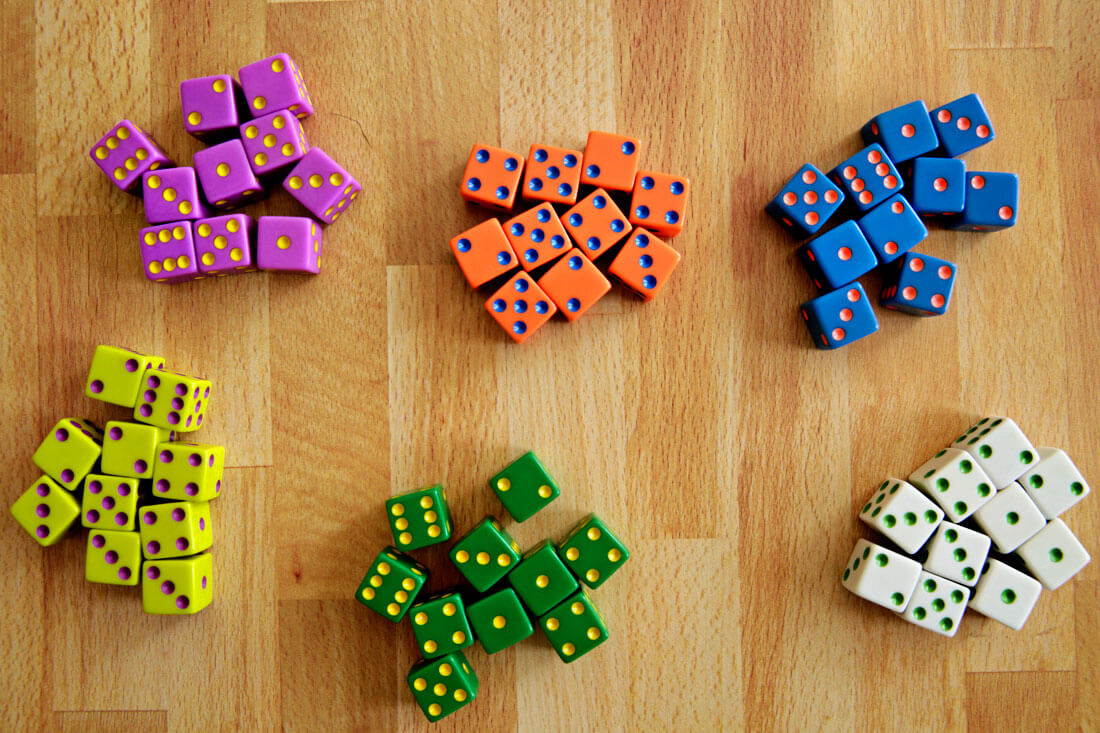 HOW TO PLAY TENZI
There are several variations on Tenzi but this is the basic way to play:
Each player holds all ten dice in their hands.
Someone says "Go" and everyone rolls at his/her dice at the same time.
This is a game of speed so players quickly look at their roll and decide which number you are going to "go for."
For example, if you have more 4's than any other number, that's what you want to go for.
Put all your dice with that number aside, collect the remaining dice and quickly roll again.
You do not have to wait for others to roll again.
Everyone rolls together only on the first roll.
Keep rolling until all ten of your dice show the same number.
When you get all 10 dice with the same number, yell out TENZI!
HOW TO WIN
The first player to get all ten of their dice to match (ten 4's, for example) shouts out "TENZI" and wins the game!
Yes, it really. is that easy.
HOW TO SCORE
Typically there is no scoring in Tenzi. When our family plays, we use the cards as a way to score. We play to a certain amount of cards. For example – whoever gets 5 cards wins the overall game. Then they get to choose the next game or whatever we've agreed upon.