Pull out your pressure cooker to make these Instant Pot Meals for busy nights! Perfect for days that you have very little time but still want to feed your family something good!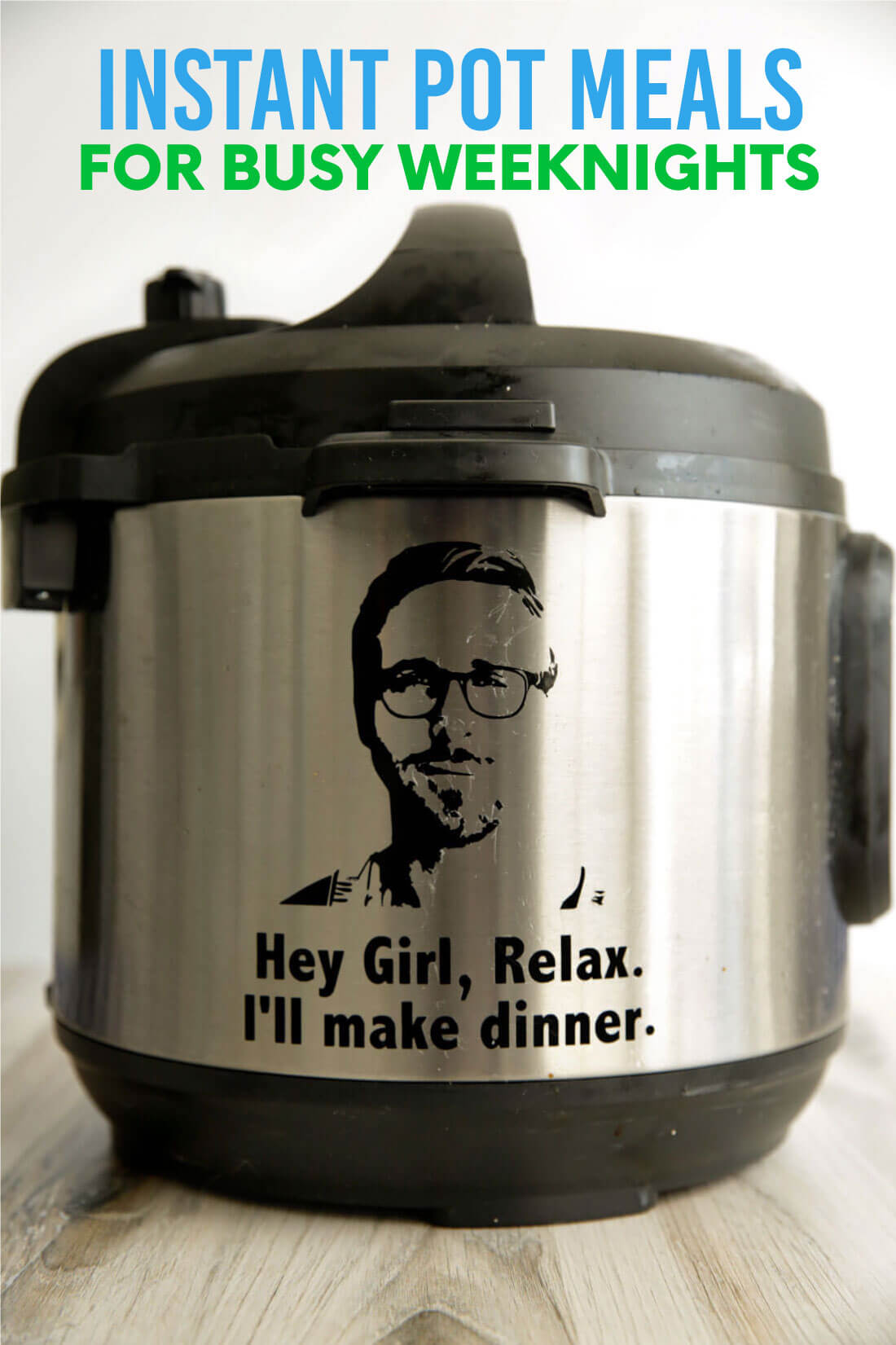 Instant Pot Meals
The older my kids get, the busier our family gets. It's pretty nuts how much time is spent in the car these days. While I have shared all kinds of ideas for freezer meals, crockpot cooking and my love of my air fryer.. the Instant Pot can definitely be a life saver.

Instant Pot Meal Prep
While not much preparation is needed for these meals, there are a few things that will help you to be ready at all times for making. Have these on hand:
protein – poultry, beef, eggs
vegetables – onions, peppers, etc
Easy Instant Pot Meals
My mouth is watering just looking at these recipes. Try them out and let me know which one you like best: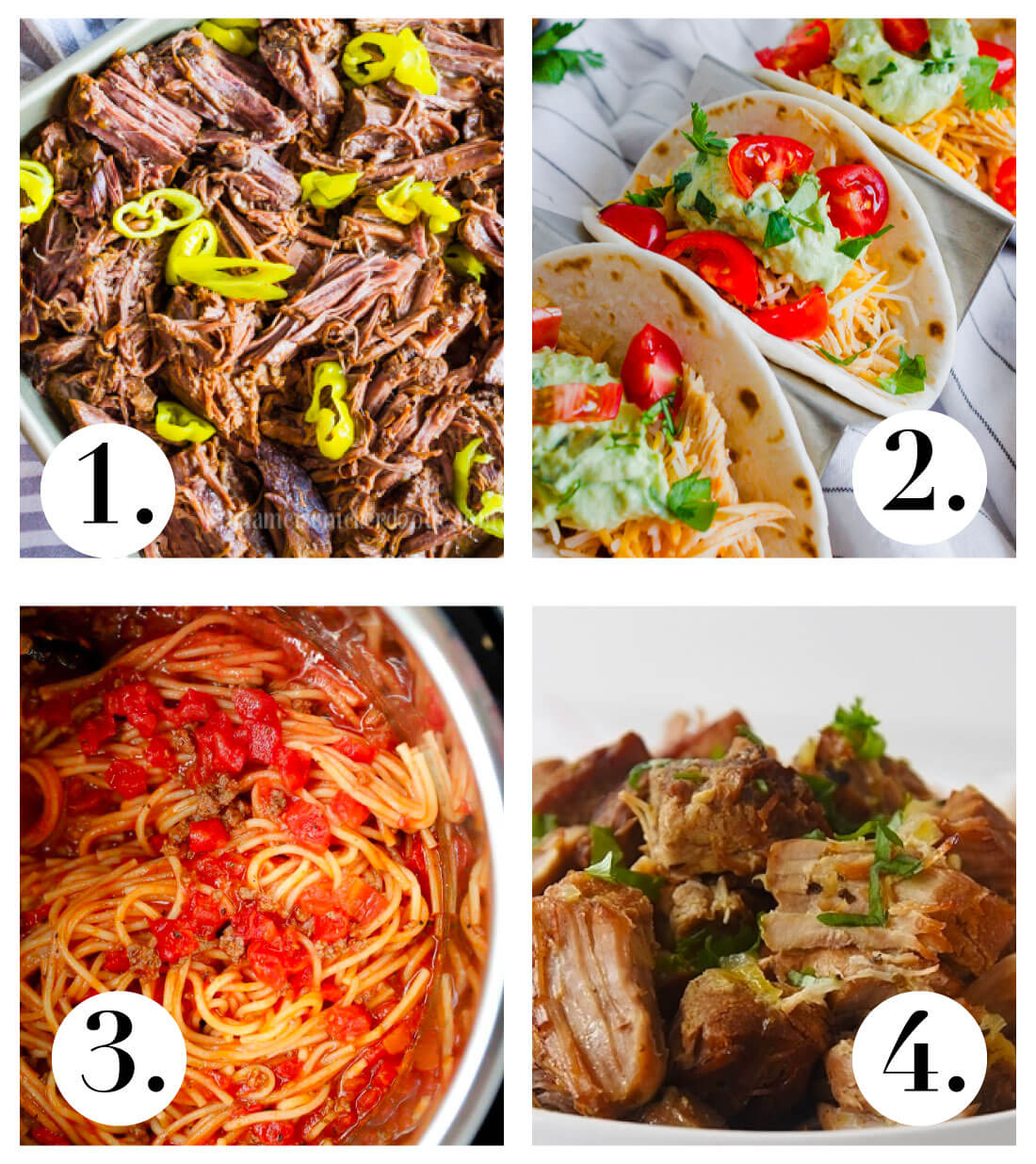 Here are the recipes that I recommend because they are easy and oh so good:
Have you ever tried making spaghetti in your pressure cooker before? It's amazing how much can be cooked, how quickly and still taste delicious. The first time I made pulled pork in our Instant Pot I was blown away.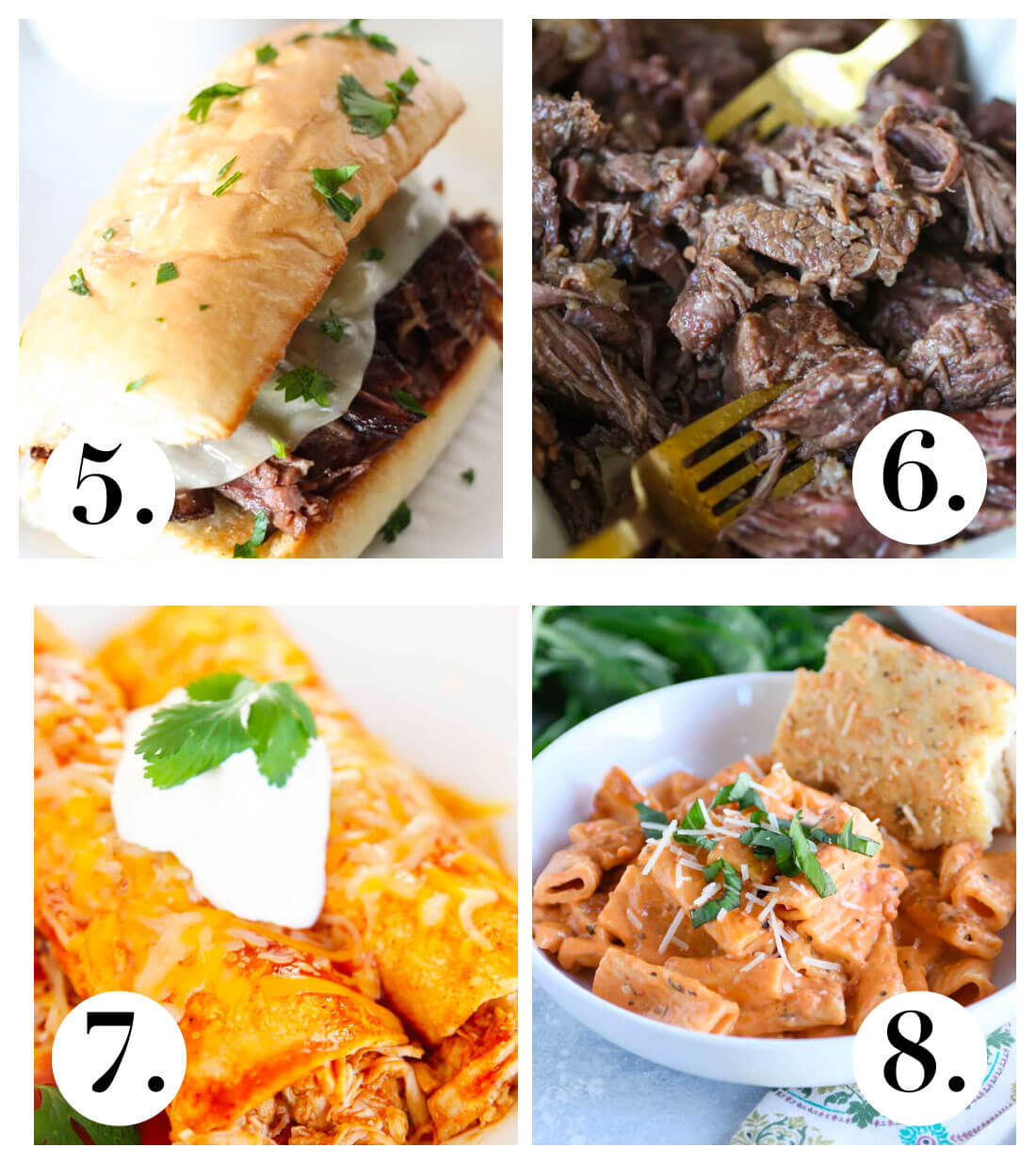 Instant Pot Resources
Get the basics for how a pressure cooker works and download some printables: