Since the Tidying Up series came out there is a huge push for the KonMari Method! If you'd like to get your clutter under control and find things that spark joy, use my simple checklist and go for it! 

KonMari Method
Cleaning up and organizing has never been my strong suit.  I'm more of a collector.  Which translates into keep way too many things.  Over the years I've become better about getting rid of things that don't serve a purpose or clutter up a space.  Researching ways to get better at this, I found the KonMari Method.
Get the Life-changing Magic of Tidying Up.
What is KonMari?
This way of cleaning and organizing was originated by Marie Kondo. She started a business back when she was attending a university in Tokyo.  Since then, Marie wrote a book that started a movement! Recently it got more press from her Netflix series –  Tidying Up with Marie Kondo.  I watched the series over the holidays and while I don't think all of it fits with our family, I loved watching and took some nuggets away from it.Here are the basics of what Marie suggests:
Commit yourself to tidying up
Imagine your ideal life
Finish letting go first
Tidy by category, not location
Follow the right order
Ask yourself if it sparks joy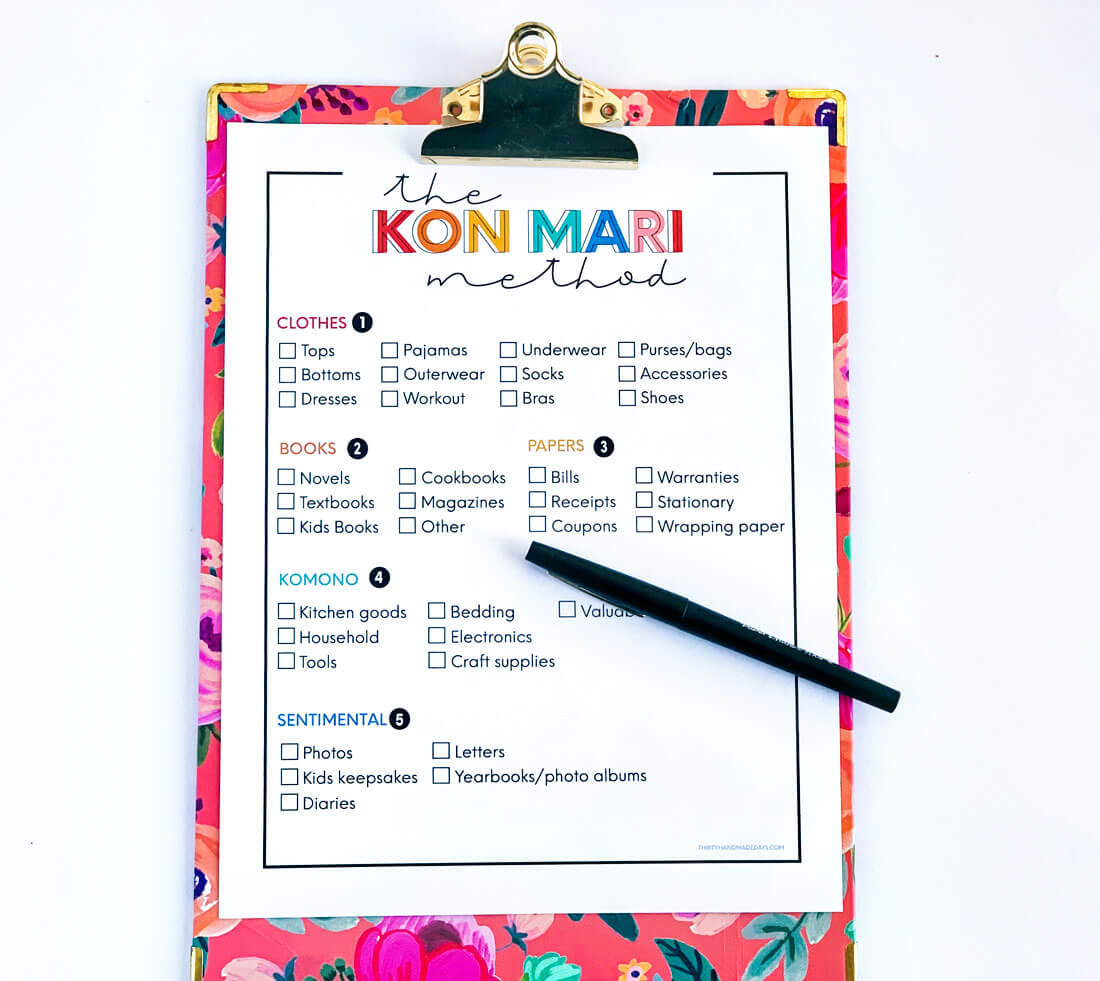 Download this printable checklist and go through each section.  Marie Kondo suggests tackling ALL of the things throughout your house at once.  For example – take all of the clothes out and organize them.  Don't move on to the next step until you've finished the first one.
This checklist is for personal use only. 
Other organizing posts
If you like this post, you'll enjoy these other printable organizing posts too: