Get your family involved in laundry day with this simple schedule!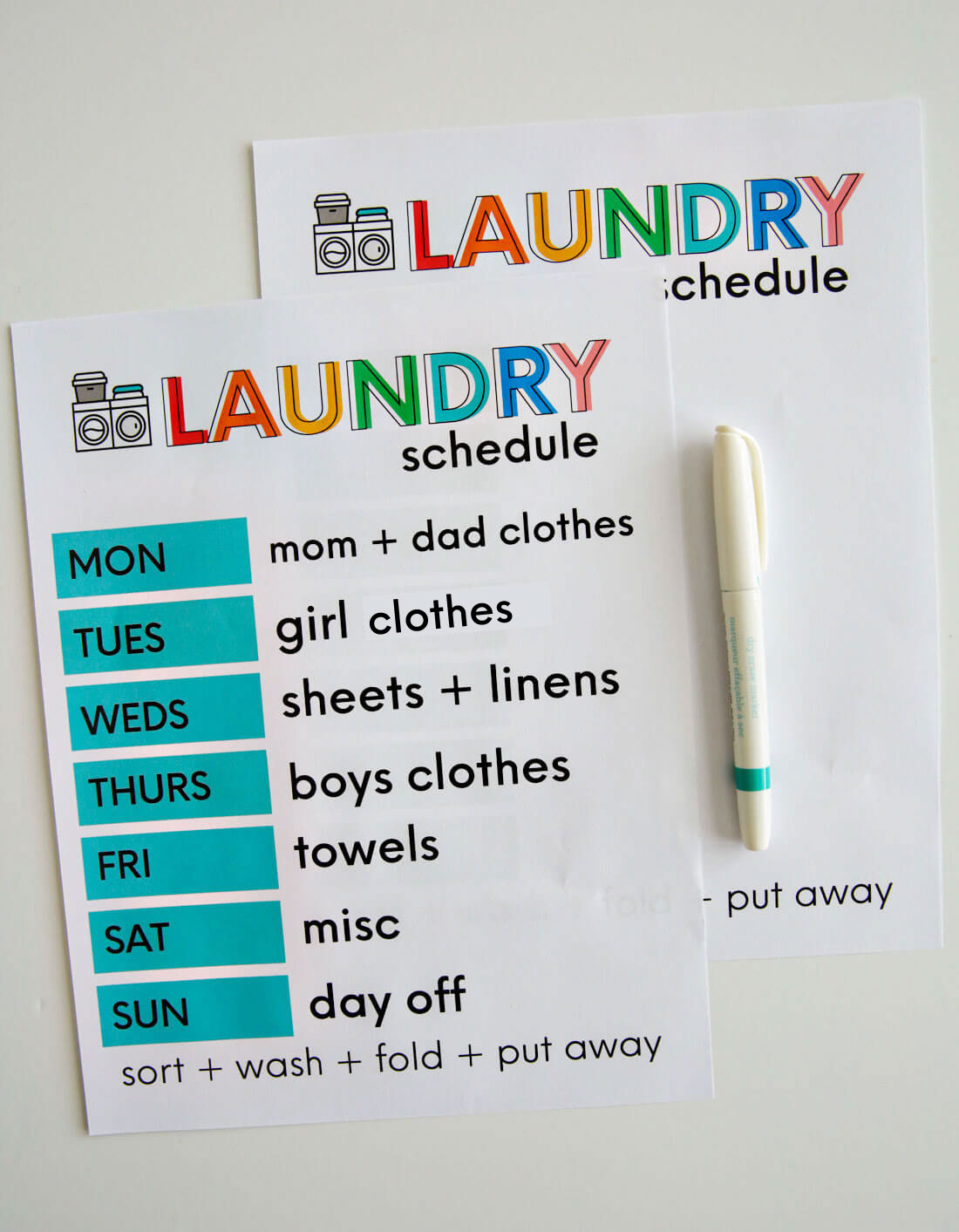 Over the last several weeks we've been working on school work and life skills. My kids have really started being more responsible and doing their chores without being asked. It's only taken 20+ years of being a mom… but I've finally arrived!
Laundry Day
If you've followed me for a bit, you know that laundry has always been my Achilles heal. Even though I worked in a laundry room in college, it is something that I've always struggled with. Now is the time that my family is stepping up. We've tried a lot of different ways over the years and now we're doing a schedule. Here's how it will work:
We are all responsible for turning clothes right side out and emptying pockets before laundry is done.
Each person has a day assigned to them to do all of their laundry – wash, fold, dry and put away! (putting away has always been the hardest part around here)
There are other days that we'll all be stripping sheets and taking care of those plus any other linens.
We are taking Sunday off!
There are a ton of ways that laundry can be done well. Do it all in one day, rotate a schedule, spread it over the whole week and more. Do what works best for your family and what you can stick to. If something isn't working, tweak it, until it does.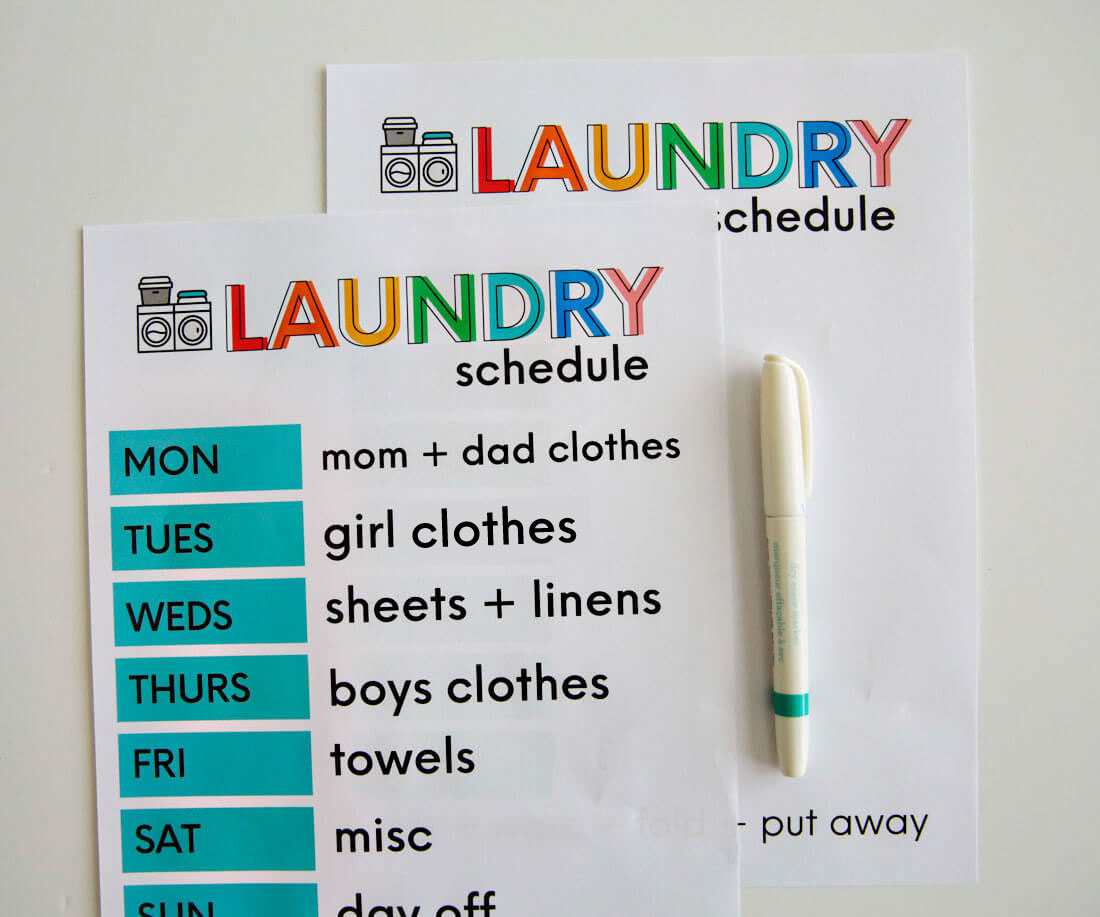 Download my filled in laundry schedule here OR —

In the editable version, there is a blank sheet that you can print out, laminate and use dry erase marker to rotate days.
Other Laundry Posts
If you're looking for other laundry ideas, these might help: