I'm back with more Funner in the Summer.  Leigh Anne from Your Homebased Mom is here with an awesome recipe that's perfect for summer.  Make sure to head over to Your Homebased Mom for more deliciousness!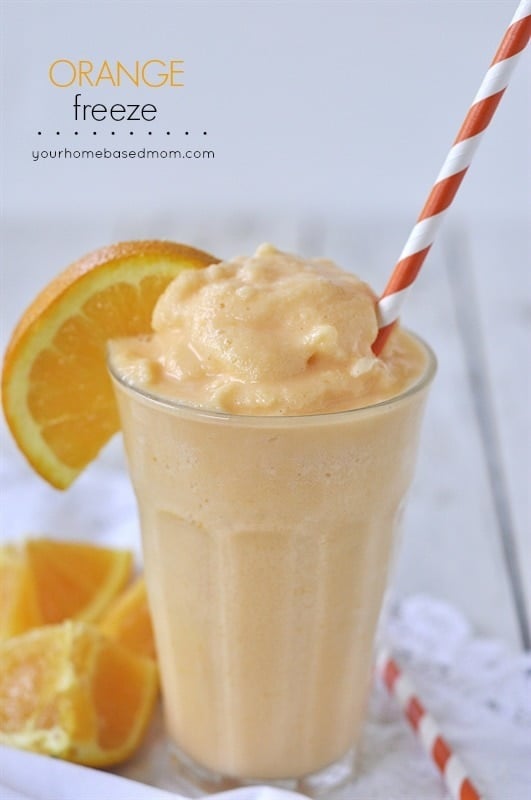 I am excited to be a part of Mique's Funner in the Summer series. I am lucky enough to be a regular contributer here at 30 Days too!  You know you can also find me over at Your Homebased Mom! I love summer and for me there is nothing more fun to eat on a hot summer day than ice cream!  When I was a kid one of my favorite things to do on a hot summer night was to head to the local drive in for a freeze.  A freeze is similar to a milk shake but it is usually made with sherbet instead of ice cream.  A milk shake is creamy, a freeze is frosty!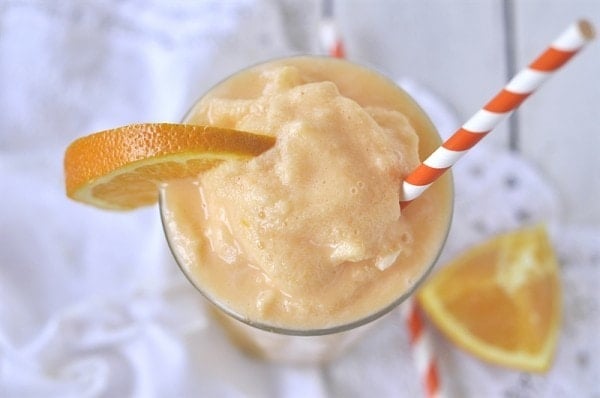 One of my favorite freeze flavors is orange!  An orange freeze is super easy to make at home – no drive in needed! An orange freeze is made with orange sherbet, orange juice and a little milk.  It all gets put in the blender and in just a few seconds you have a delicious, refreshing summertime treat.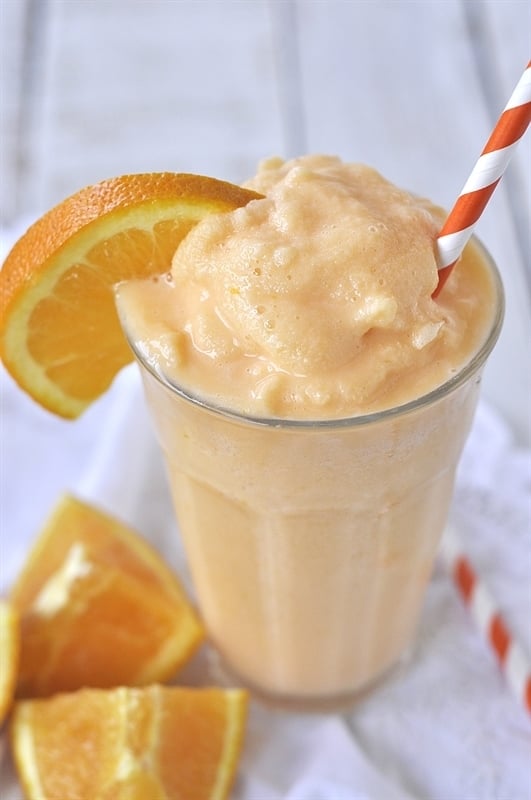 When you're looking to cool off this summer, try an orange freeze!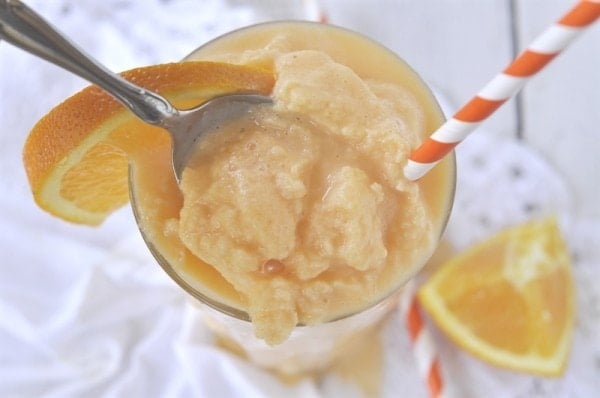 For more summer time desserts to cool off with try:
Lime Sherbet Freeze – Pink Lemonade Pie – Strawberry Ice Cream

Orange Freeze
Ingredients
2 C orange sherbet
1 C orange juice
¼ C milk
Instructions
Blend together all ingredients in blender until smooth. Add spoon and straw and enjoy!
Enjoy!
Leigh Anne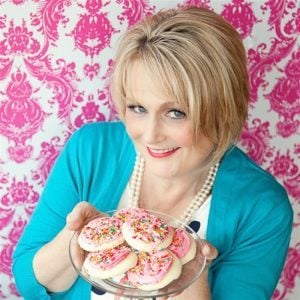 You can also visit me on Facebook, Pinterest, Twitter or Instagram.