Looking for the perfect gift for someone who is hard to buy for? Make a personalized tea towel with a Cricut Explore Air 2 in a short amount of time. Let me show you how –

This is a sponsored conversation written by me on behalf of Cricut. The opinions and text are all mine.

I'm surrounded by family members who are tricky to get gifts for. Which means I'm always on the hunt to find the *perfect" thing.
With the new addition of a grandchild on my husband's side, I thought my mother-in-law would appreciate something with all of her grandkids names on it. She loves her grandkids and would do anything for them. She also loves baking and cooking so a tea towel with your grandkids names on it – what could be better?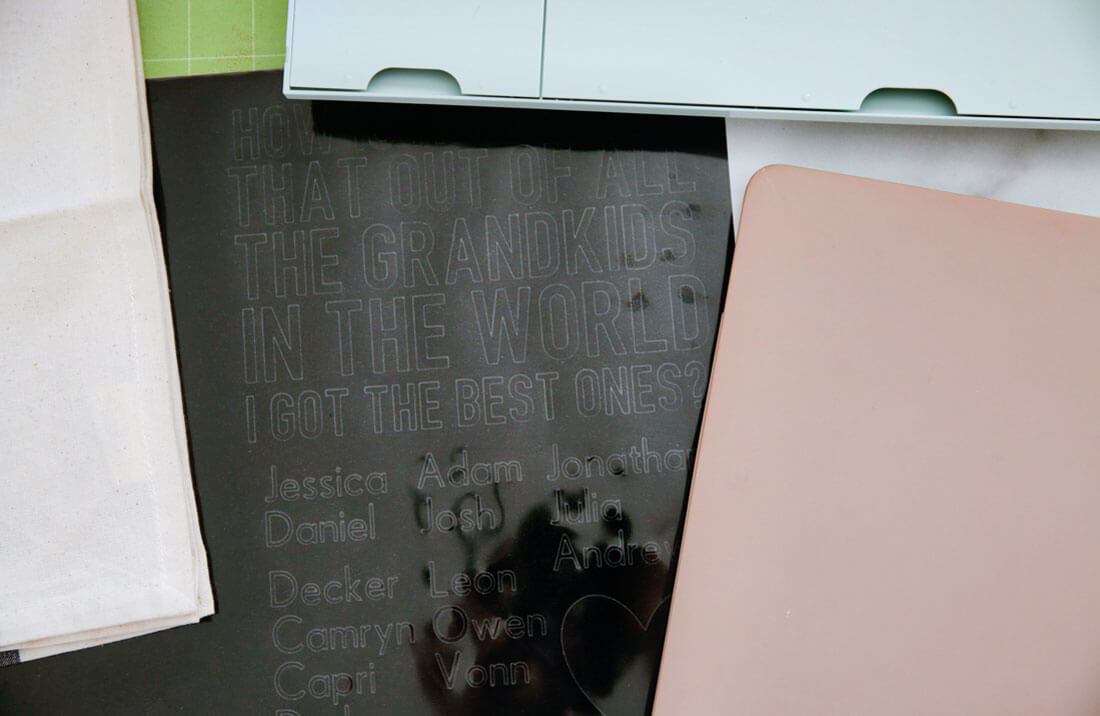 To make this project you will need:
Like all of my other projects, you don't need many items. Here's what you need: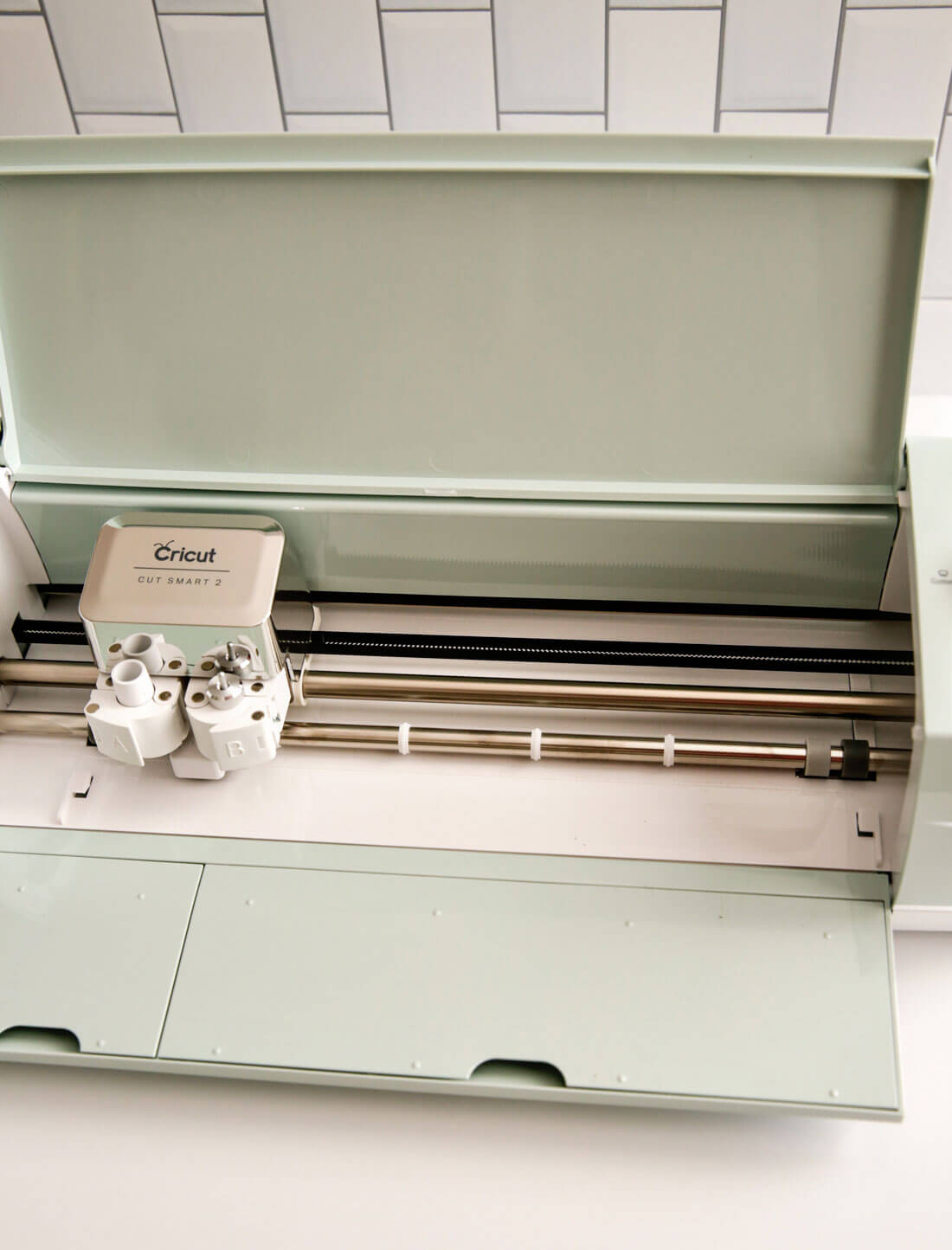 Create your design using Design Space:
First things first- open Cricut Design Space. They now have a version that can be used offline (used to be that you had to be connected to the internet) and it's awesome!
The standard tea towel size is 18″ x 28″ but since the towel will be folded in half, I halved it as a guideline for my design. Cricut has a bunch of fonts and images to choose from. For this tea towel I knew I wanted bold, san serif fonts so I chose these:
DIN 1451 font
Drescher Grotesk font
I've made the file public so that you can use it. You'll just need to add in the names of grandkids!
As you can see below, I started a new text for each line. Then I selected all and attached them on the bottom right corner so that they would stay together. If you don't know someone who has grandkids, you can make one for a mom, a teacher, anyone who has people they love!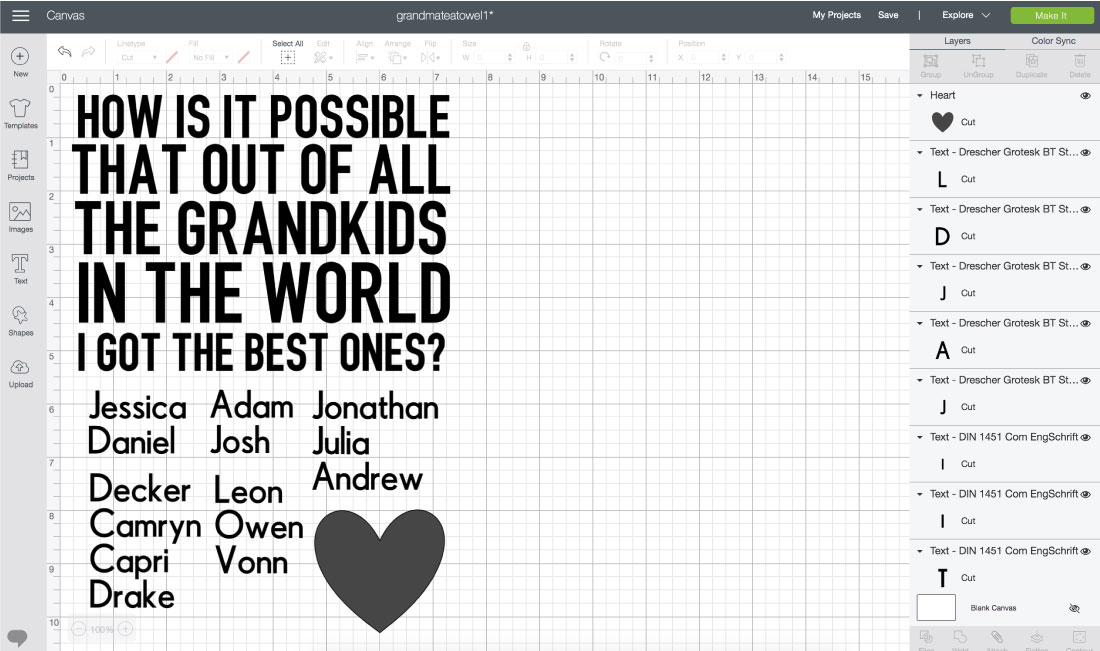 After completing your design, click MAKE IT and you will be brought to a screen like this: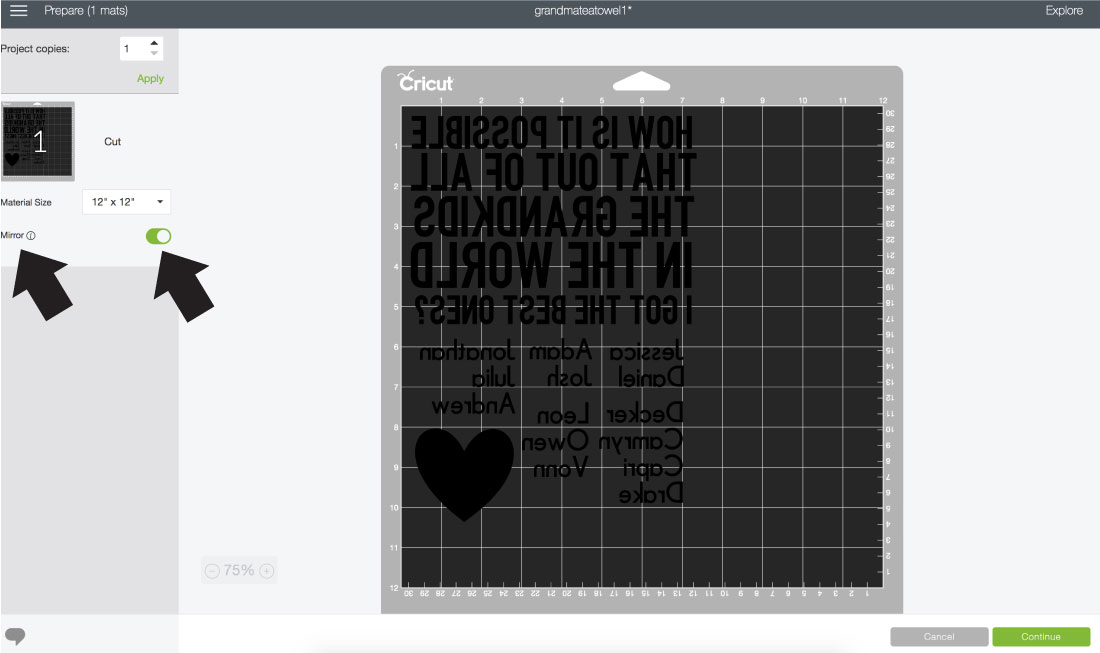 Whatever you do, if you are using heat transfer vinyl, MIRROR your image. I've made the mistake of not mirroring and ended up with a wasted piece of vinyl. It's the worst.
Follow the steps in your Explore Air 2 to cut your design. Then weed the iron on vinyl and adhere to your surface, like so: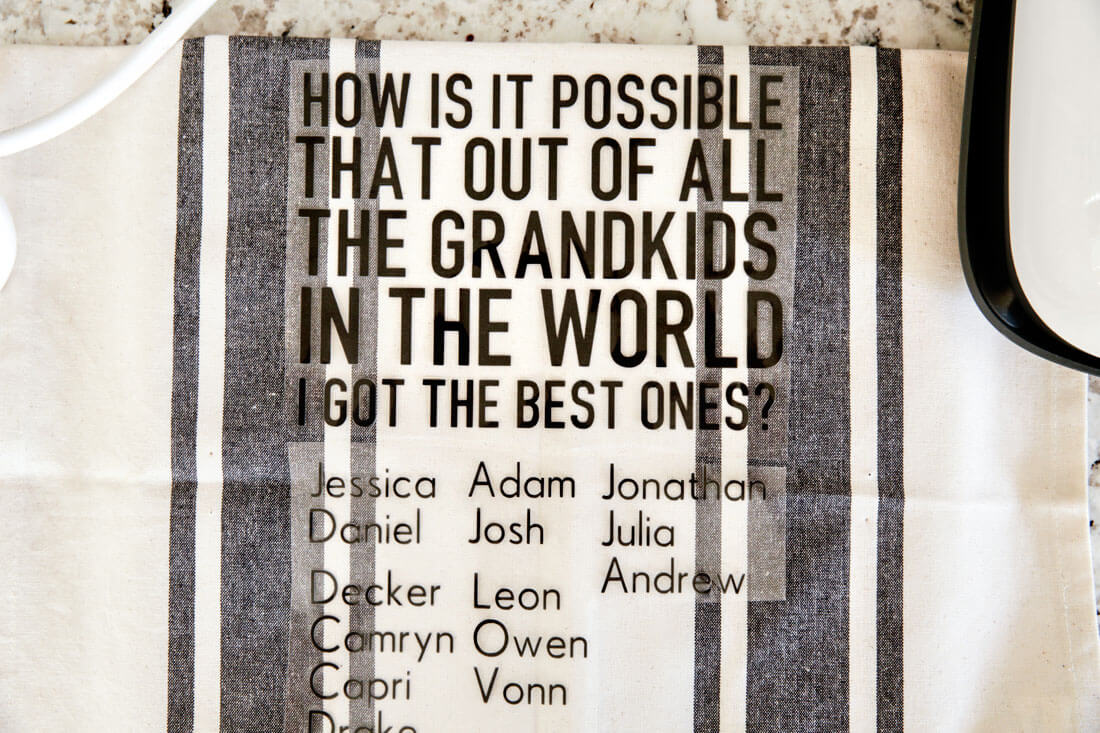 I have several sizes of EasyPresses and used my biggest one for this tea towel. The heat setting for cotton is 315 degrees for 30 seconds with a warm peel. After peeling the transfer sheet back, step away and admire your work:
I'm pretty sure this gift will go over well with my mother-in-law! And now I can't wait to do more projects like this one – big impact for little time.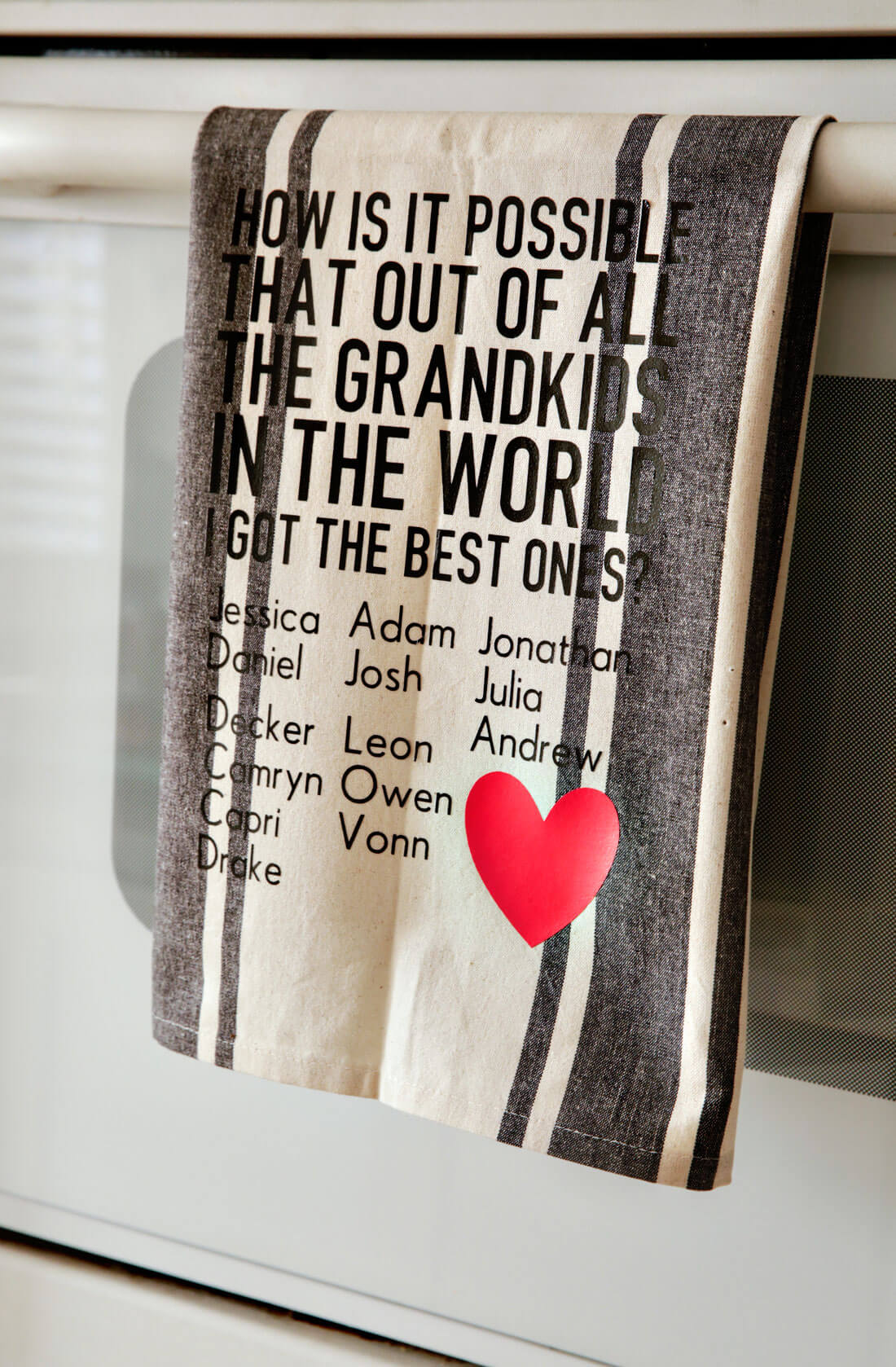 Other Cricut Projects
Have a Cricut machine? You have to try these other projects: