Planning a trip to Disney World? I've got tips and tricks to make it the best experience. If you're going with teenagers, here are some specific ideas: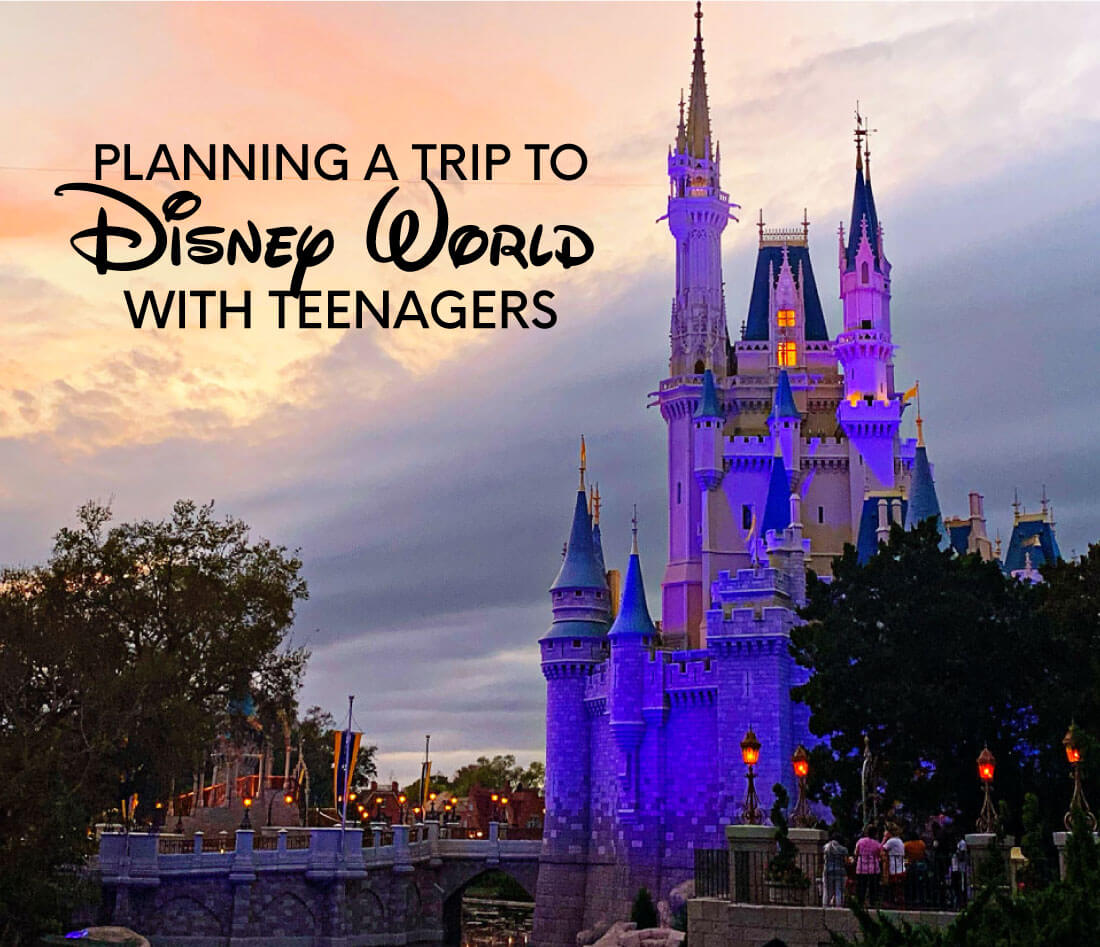 Planning a Trip to Disney World
First, there are about 1039203920392 things that could be talked about when it comes to Disney World. Having grown up close enough to visit Disneyland often, that's all I knew. I've been to Disneyland and California Adventure a lot. When I had the opportunity to be a part of Disney Creators and go to Walt Disney World and aboard a Disney Cruise, I quickly learned that there is a whole other world (forgive the pun!) out there. This is part one of many, discussing all things Disney.
Best Time to Visit Disney World
Obviously there are a lot of variables to visiting the parks – time off of work, school, etc. Of course anytime you can make it to Disney is a good time.
To avoid crowds and have the best weather, these are the times suggested –
The best times to visit are:
The beginning of January
End of February through the beginning of March
End of August
September is great!
During the week in October
During the week in November and December (except for the holidays)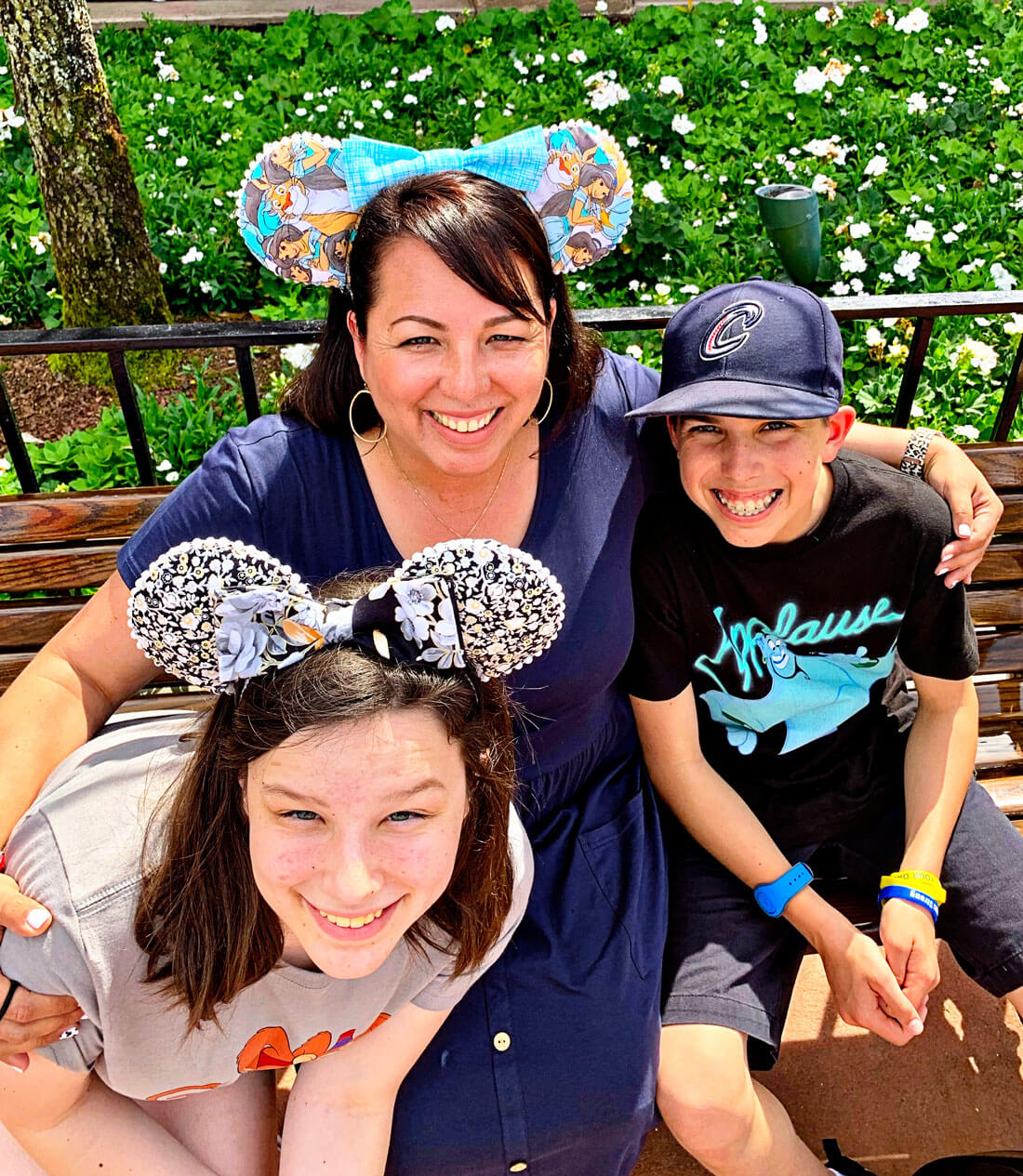 Disney World Weather
The weather is tricky – one second it is blazing hot, the next it is windy and cold. Another thing that depends on the time of year that you go. But when packing, be prepared with shorts and clothes for hot weather plus a hoodie and poncho.
Make sure to check the weather *right before* you pack because it changes frequently. Something else to consider – it is humid in Florida. Being from the desert in California, the climate was really different. It feels stickier and our hair frizzed out in a big way.
Disney World Parks
One of the overwhelming things is that Disney World is SO big. There are four parks to experience. Here's a basic overview:
Epcot – known as being an International experience with the World Showcase.
Magic Kingdom – Characters, rides, the castle, all of the magic is found here.
Animal Kingdom – basically the most beautifully landscaped spot ever. It's an animal lovers paradise!
Hollywood Studios – with a vintage vibe and all kinds of rides to explore, this was our favorite.
There is also Disney Springs which is a promenade with shops, restaurants and things to explore! (similar to Downtown Disney in California)
Best Rides at Disney World
There are so many rides to ride throughout all of the parks. When I started researching and planning a trip to Disney World, I tried to find information specific to teenagers because they like different things than little kids. Visiting Disney World when kids are 4 compared to 14, is a different experience. Still magical of course. Just different.
Here are the rides that we LOVED in each of the parks:

EPCOT
Of the 4 parks, Epcot is most known for food and the World Showcase. In my opinion, it has the least "big kid" rides but is still definitely worth going to!
Soarin' Over the World in Future World: This is one of my favorites at CA Adventure and it was awesome here as well. On this ride you soar over big places in the world and smell the smells. There's nothing quite like it.
Frozen Ever After: World Showcase in Norway: Although this one is geared towards younger kids, it was still fun and the ride had cool features. Going backwards was awesome.
Test Track was closed for refurbishment. We have heard amazing things about it and hope to get to it again!
We went on Mission: Space right after dinner. It was not our best decision. We also did the "orange" side which is the more intense version of this ride. Another unfortunate choice. It is a super cool ride, I just wasn't prepared to be so freaked out. Suffice it to say, I could never be an astronaut!

ANIMAL KINGDOM
We were able to experience Animal Kingdom first thing in the morning, before the park actually opened up. It was absolutely BREATH TAKING. I kept saying – WOW. Oh my gosh! Over and over again.
*** Avatar Flight of Passage: definitely at the top of my list of favorites. I've never experienced a ride like this. It's based on Avatar the movie and the special effects are crazy. It has a similar vibe as Soarin' Over the World (could be why I liked it so much), but you are sitting on a bike and can feel breathing on it. I can't say enough how much we loved this ride.
Na'vi River Journey: this ride is similar to Small World but with the lens of Avatar.
We missed out on Expedition Everest and were bummed about that!

MAGIC KINGDOM
Magic Kingdom is most like Disneyland and has some of the same rides but some other ones too! The castle is definitely bigger at Disney World than it is at Disneyland.
I was at the conference while the other 3 were able to ride lots of rides and explore Magic Kingdom. I later met up with them and got to experience what Magic Kingdom had to offer.
Space Mountain in Tomorrowland: The first time that my youngest has really gone on "big rides" because in the past it hasn't been his thing. Space Mountain was the ride that Drew insisted on going and it helped him move past his fears.
Note: it's really jerky and in the dark. If you or your kids don't like being jerked, this one isn't for you.
Big Thunder Mountain Railroad in Frontierland: After being brave on Space Mountain, Thunder Mountain was another good one for my teens.
Seven Dwarves Mine Train in Fantasyland: One of the rides that everyone talks about and for good reason. It was fun but nothing too crazy!
Monsters Inc Laugh Floor in Tomorrowland: This isn't a ride but a show. My family *loved* it. They were picked from the audience as participants and sent me videos of it. They were so glad that they went.
The Hall of the Presidents in Liberty Square: This is another show, not a ride. But my history and politics loving family really appreciated it. We're a very patriotic family and they were glad that they went in.
Splash Mountain was closed when we were there but we would've gone on it!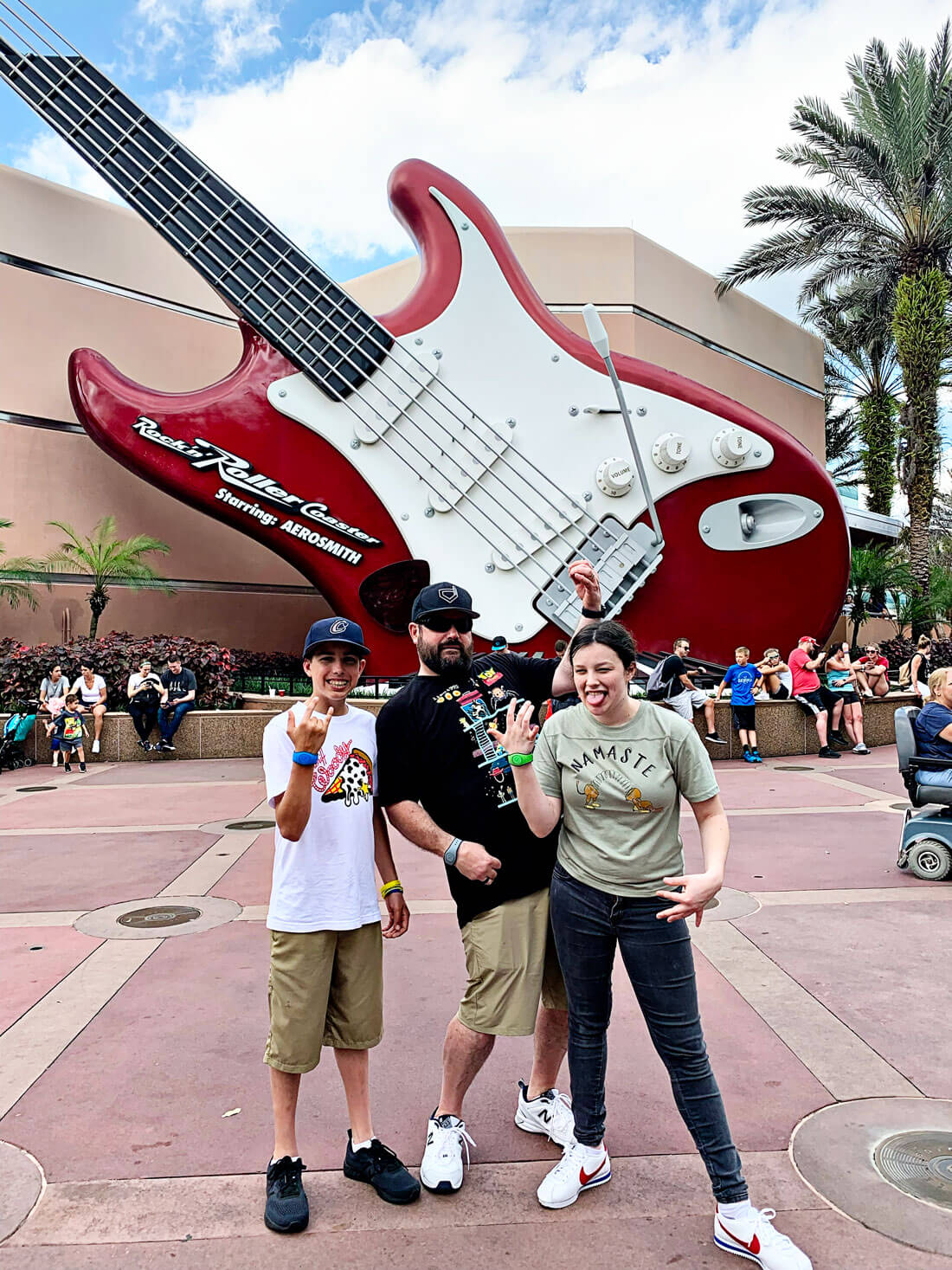 HOLLYWOOD STUDIOS
Hollywood Studios ended up being our favorite. I'm sure it has something to do with it being most similar to California Adventure and has lots of PIXAR.
Slinky Dog Dash in Toy Story Land: Pretty much the cutest ride I've ever been on in the history of rides. Not only is it fun but the amount of detail in this ride is mind boggling. Just waiting in line is a treat!
Rock 'n' Roller Coaster in Sunset Boulevard: An absolute blast of a ride. It's fast, it's loud and it's definitely a roller coaster! Our family loved the nod to all things Hollywood
The Twilight Zone in Tower of Terror in Sunset Boulevard: Although there was Tower of Terror at CA Adventure (it has since changed to Guardians of the Galaxy), this one is a little more tame. It is over really fast but gives a jolt of adrenalin with drops.
Millennium Falcon: Smugglers Run in Star Wars: Galaxy's Edge: Another one that's available at Disneyland but is really fun. You sit in a ship and have roles assigned to you – all in all, a blast.
Rise of the Resistance in Star Wars: Galaxy's Edge: The interactive ride that everyone has been talking about and there is *definitely* a reason why. It is the most immersive ride we've ever been on. My husband said it is the most virtual reality type of ride he's ever been a part of. It's hard to get in (will share about this in another post soon!), but if you can, it's worth it.
Our favorite part was hands down TOY STORY LAND. It was incredible. Maybe because we've watched Toy Story 290123903u52390 times over the years or maybe because the details blew our minds, whatever the case – it was epic. It made us miss our J because he would've loved it so so much.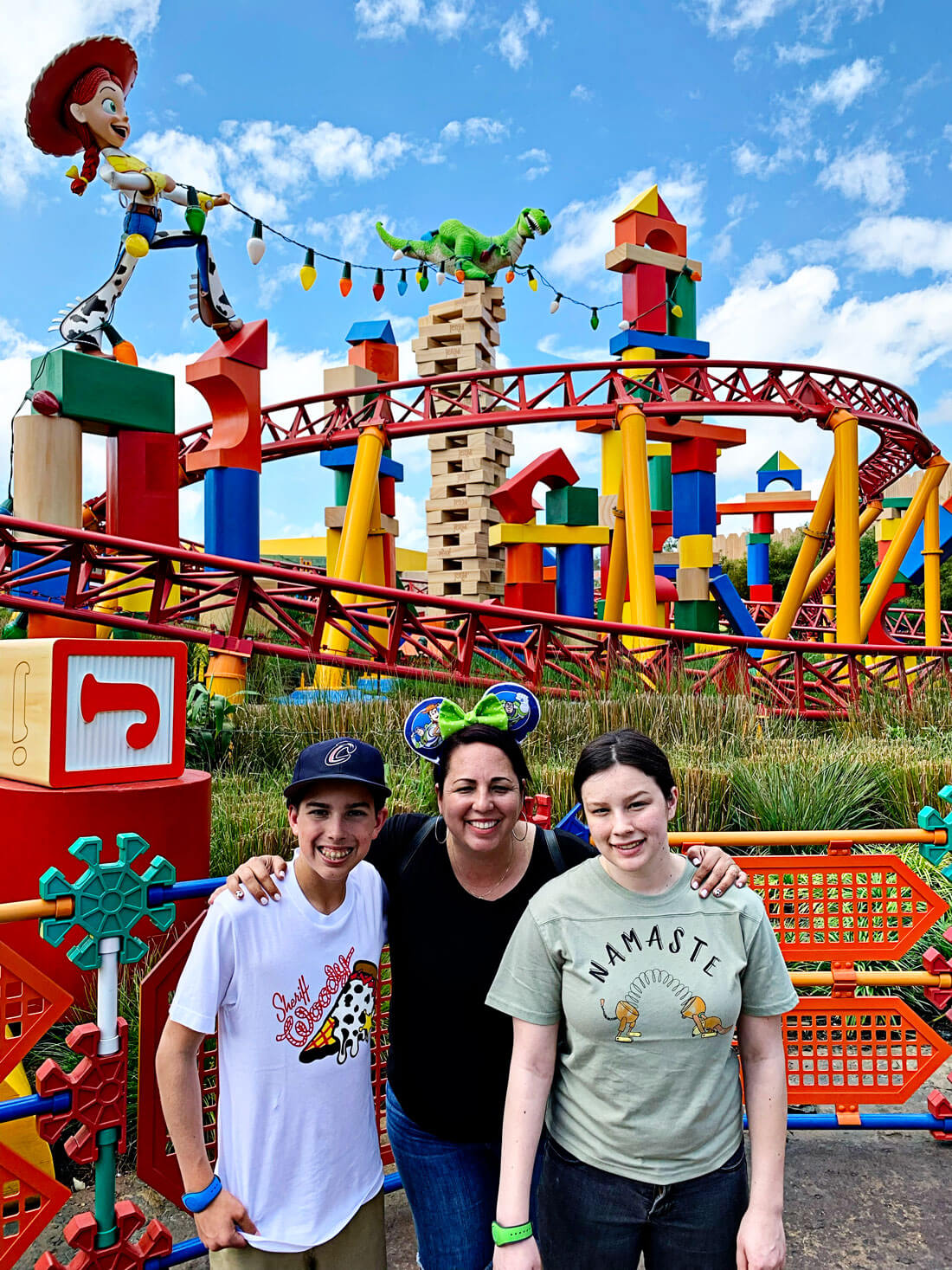 Slinky Dog Dash will forever be at the top of my list. We all loved it so much. Dressing up to go to Toy Story Land was in honor of JJ and I'm so glad we did!
Ok wait. I said that Toy Story Land was our favorite but Star Wars Galaxy's Edge was right up there with it. Again with all of the details!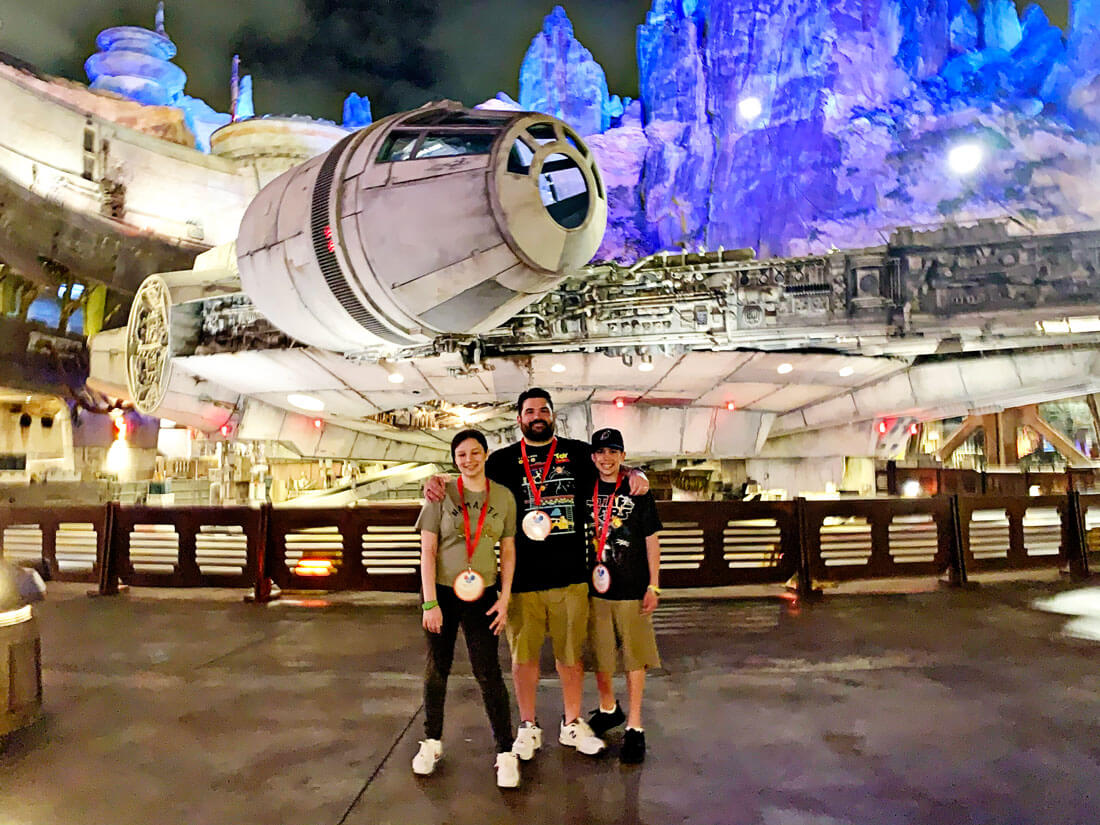 We had seen pictures before going to Rise of the Resistance but until you experience it, it's hard to understand the full gravity of it. Another post is coming with more details on this part of Hollywood Studios.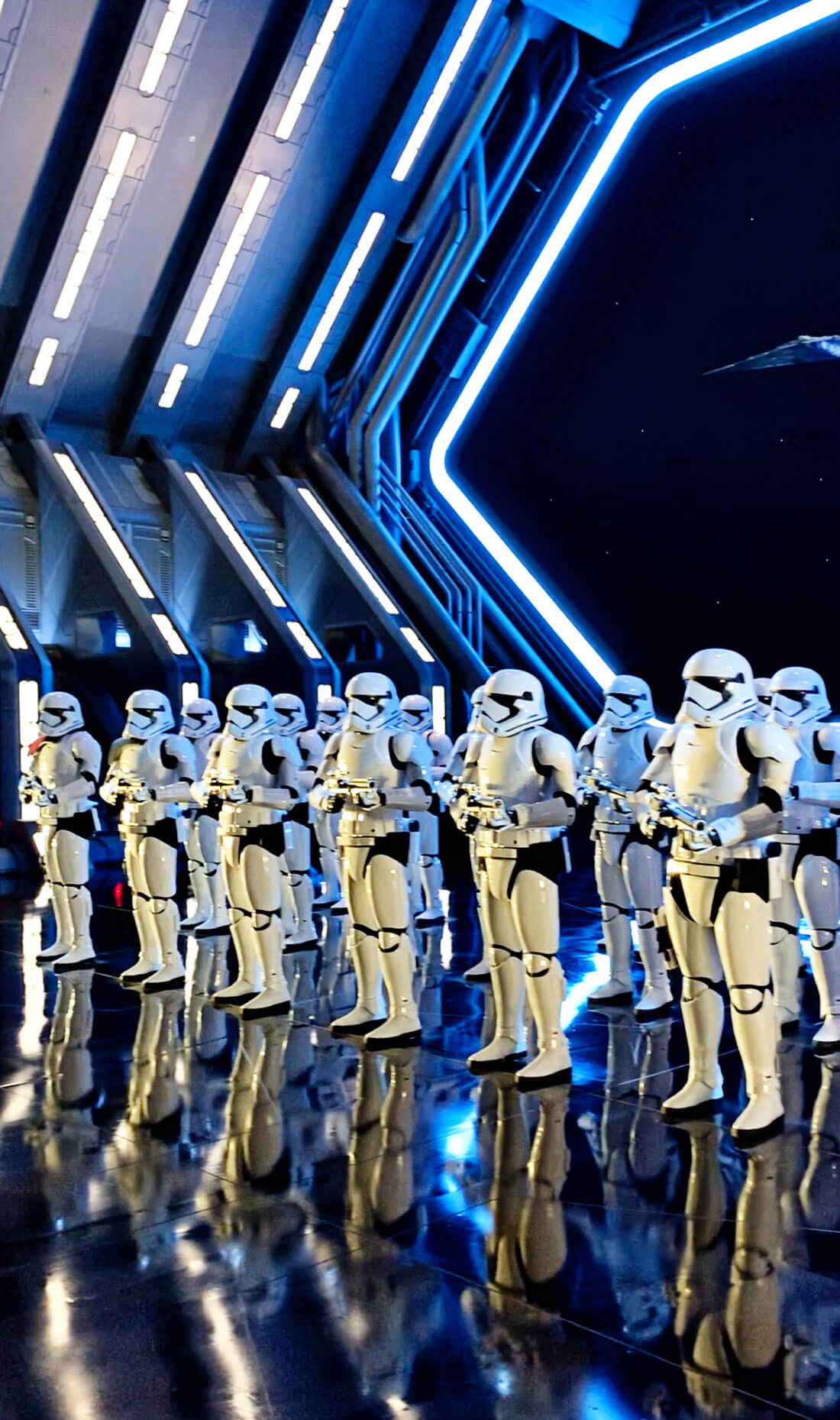 I could talk about Disney World food for days. That will have to be another post for another day! Stay tuned for all of that information.
Other Travel Posts
Thinking of planning a trip to Disney World? Use these other travel posts: