Download and print an emergency supplies list to be prepared in case of an emergency.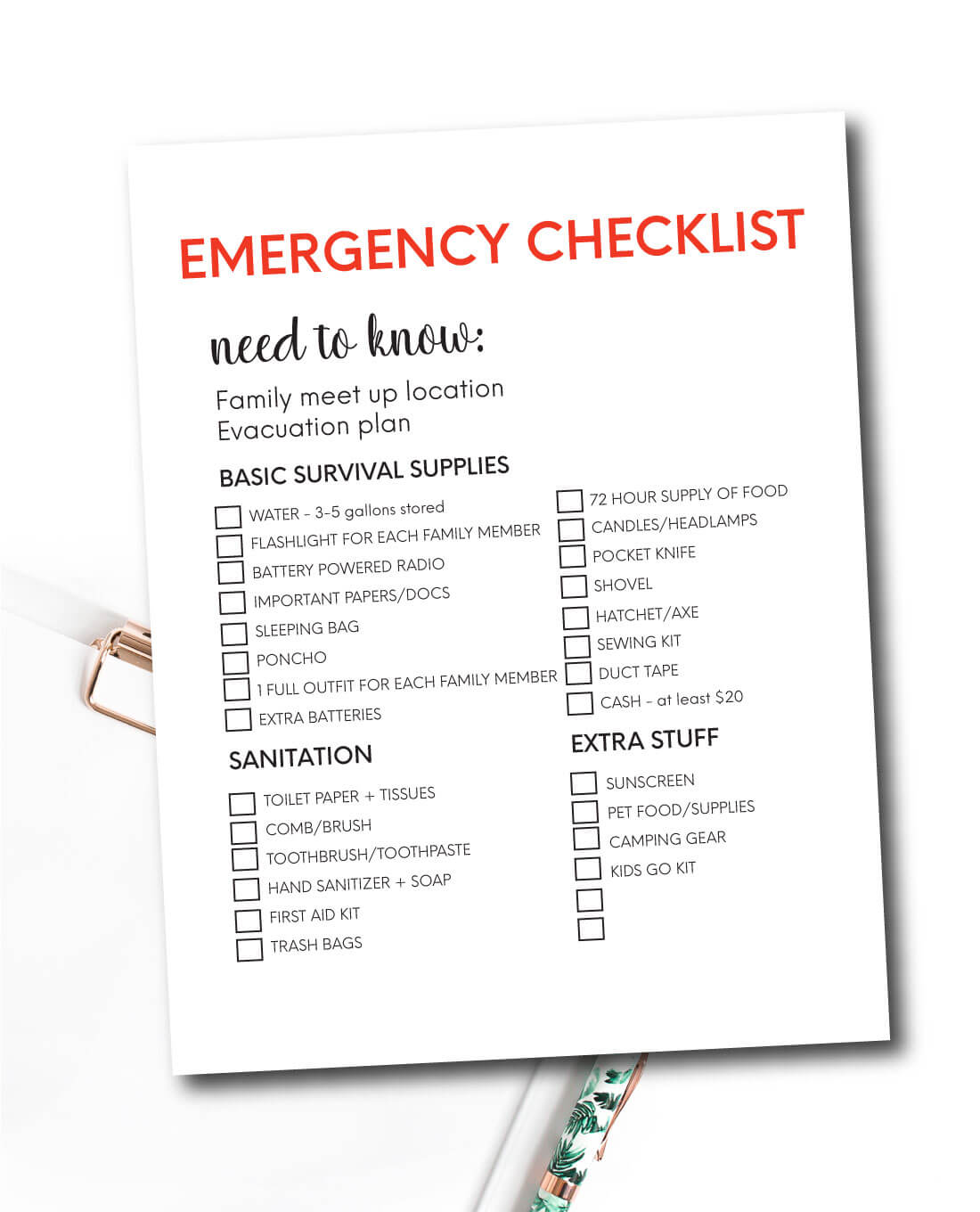 Emergency Supplies List
Living in California for most of life, earthquakes are a part of normal life. There's talk about "the big one" and when the weather changes people start questioning if we're going to be hit with another. In an effort to be more prepared, I created an emergency supplies list. This checklist has the bases covered with things you need to get done to be prepared.
Need to Know
These are things to discuss with your family members:
Family meet up location
Evacuation plan
Basic Survival Supplies
Things you need to have on hand for the whole family:
Water 3-5 gallons, stored
Flashlight for each family member
Battery powered radio
Sleeping bag per person
poncho
1 full outfit for each family member
extra batteries
72 hour supply of food
candles/headlamp
pocket knife
shovel
hachet/axe
sewing kit
duct tape
cash –
Sanitation
You don't want to be without these during an emergency:
Toilet paper + tissues – here's how to calculate how much you need
Comb/brush
Toothbrush/toothpaste
Hand sanitizer + soap
First Aid Kit – store with your medicine organizer
Trash bags
Extras
Some of these are necessities, some are luxury items:
Sunscreen
Pet food/supplies
Camping gear
Kids go kit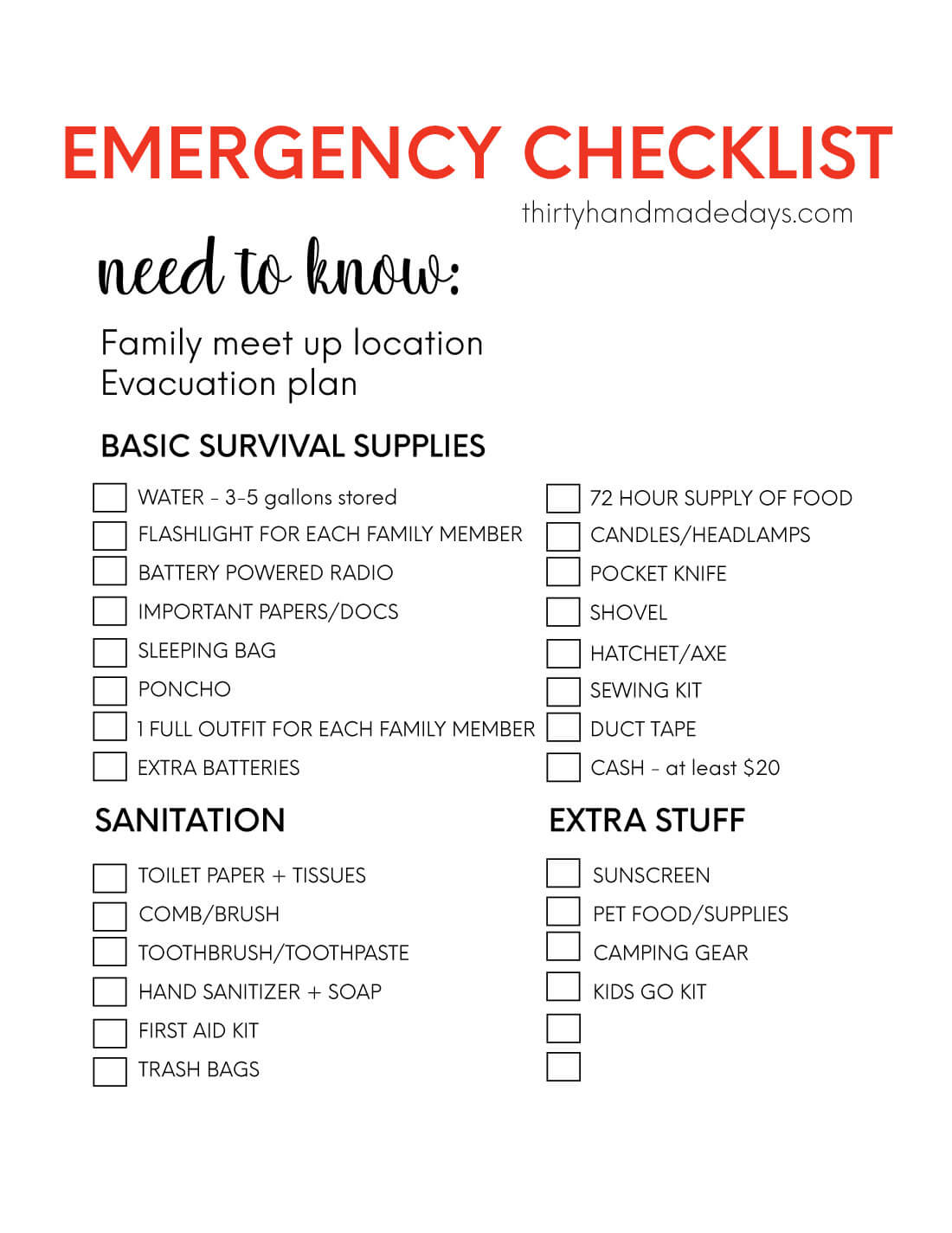 Download and print the updated checklist or the original emergency checklist.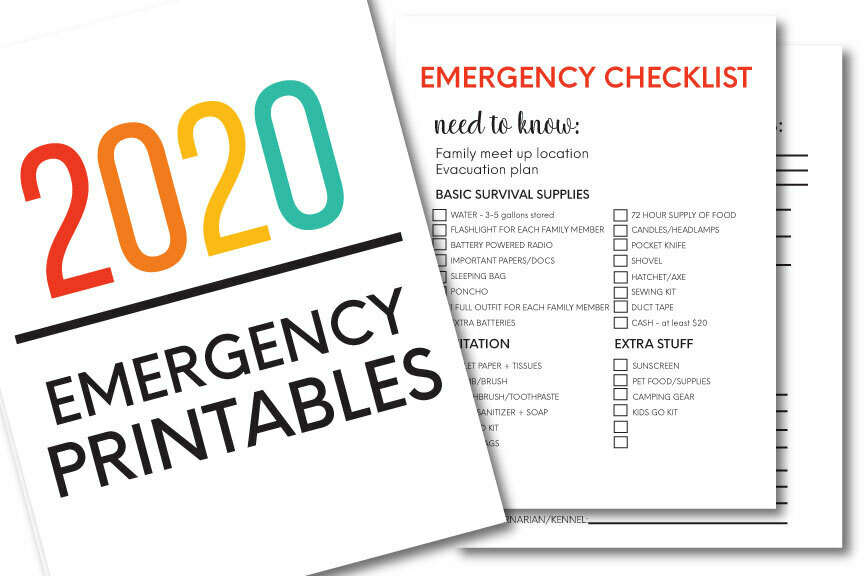 Get the whole editable emergency bundle here.
Other emergency posts