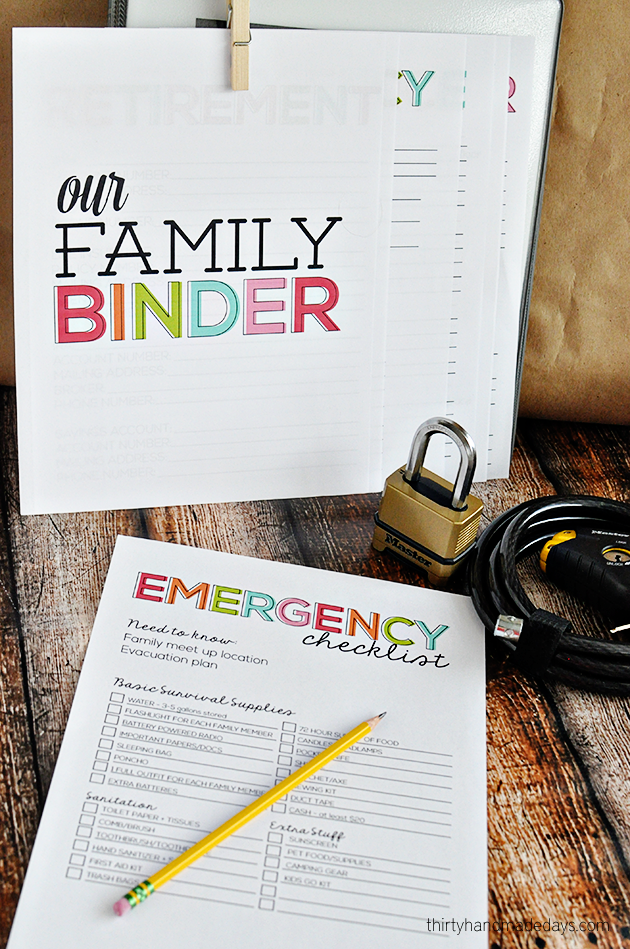 Living in California for most of life (except for a couple years that I was in college out of state), earthquakes are a part of normal life. There's talk about "the big one" and when the weather changes people start questioning if we're going to be hit with another. Did you know that September is National Preparedness Month ? It's the perfect push to get your (my) act together. I'm adding an emergency checklist for your family binder. This will help with all kinds of emergencies and storm preparedness.
This checklist has the bases covered with things you need to get done to be prepared. You can tackle it all at once or do a little bit at a time. It's up to you.
Have you done any of these things on the list? I'll be sharing a few other ideas in the future for emergency prep. I figure if I commit to sharing here, that will ensure that I get it done for my family, right?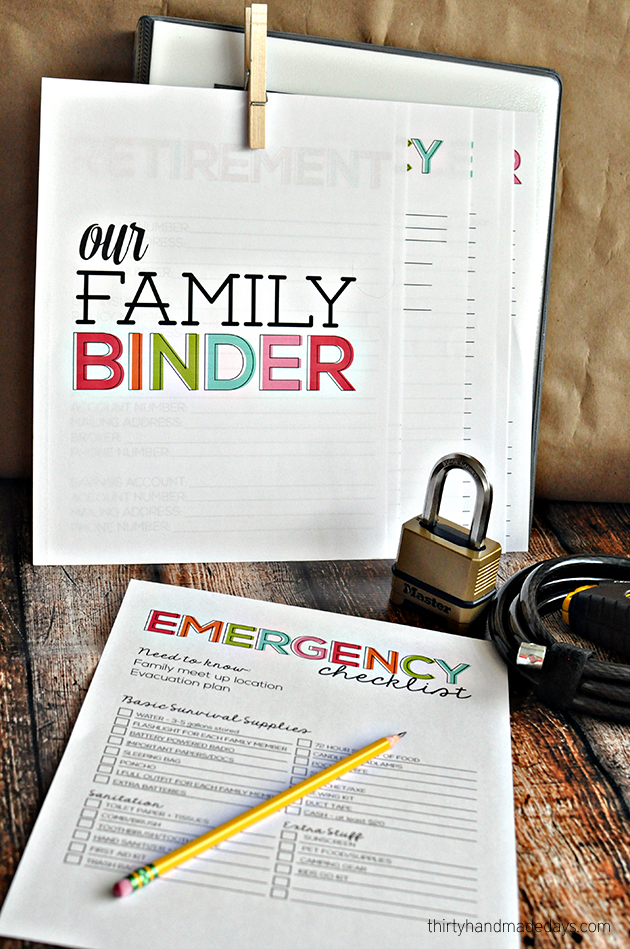 Ready to download? Click below: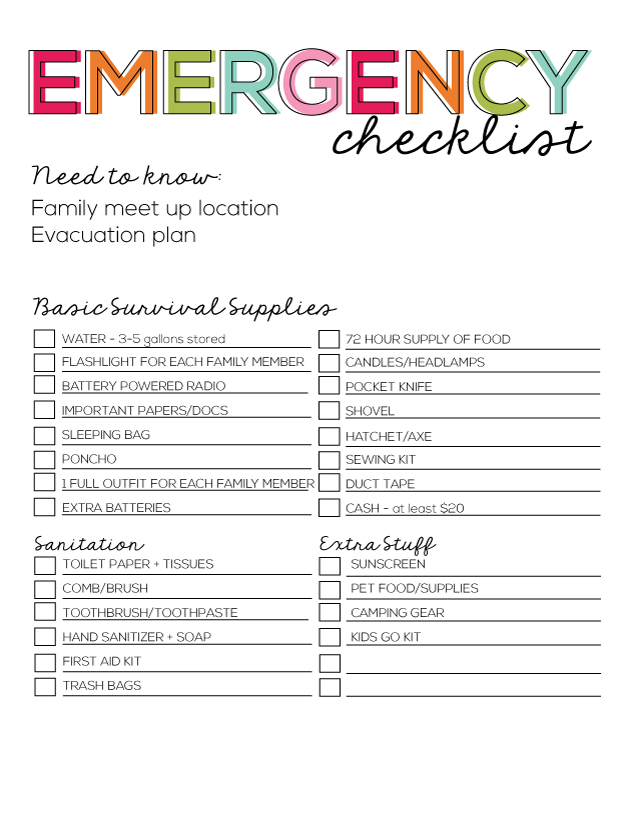 Download this Printable Emergency Checklist. For personal use only. Thanks! Make sure to download the Updated Family Binder that coordinates with this: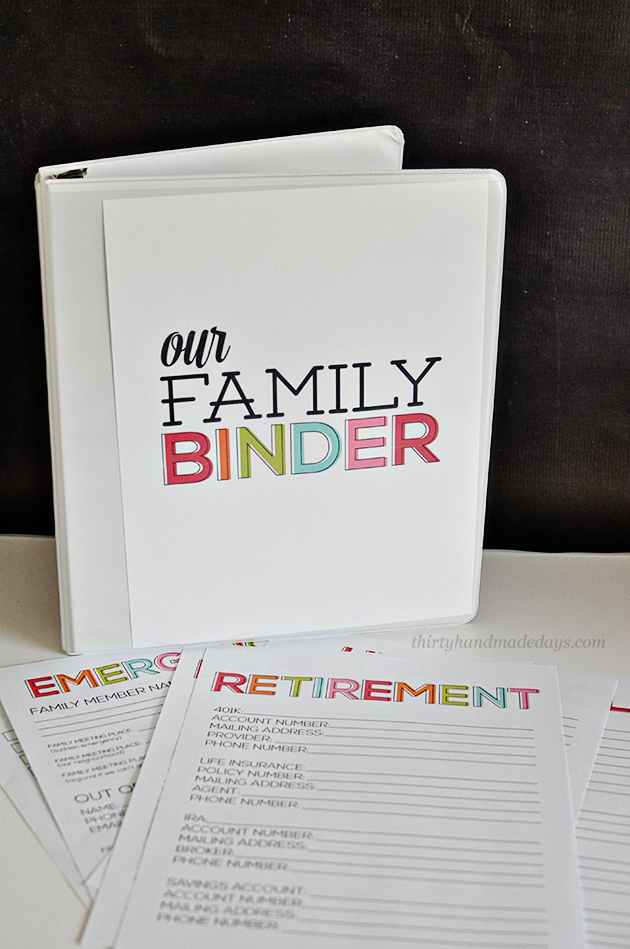 and check out these safety printables too: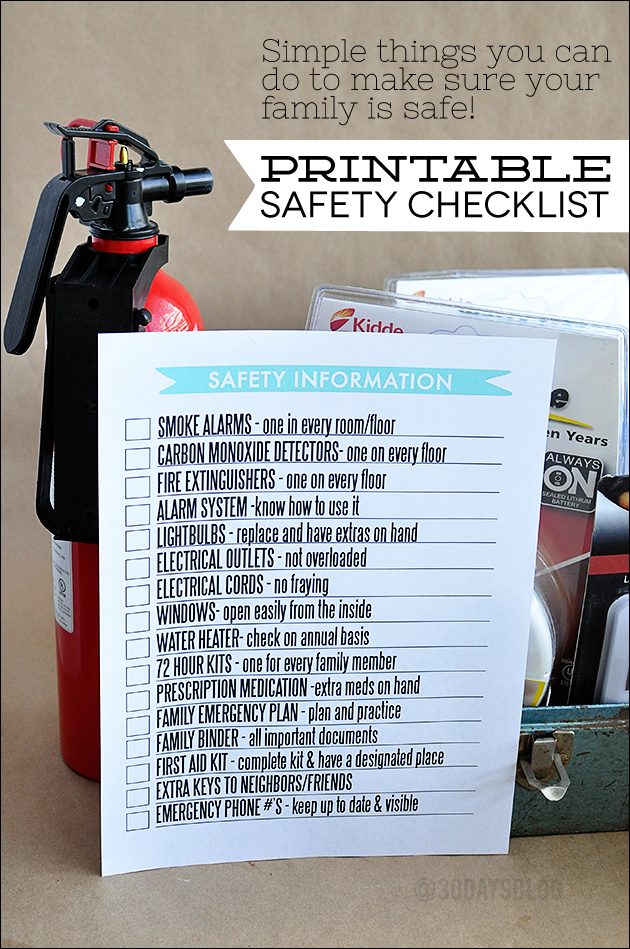 Safety Checklist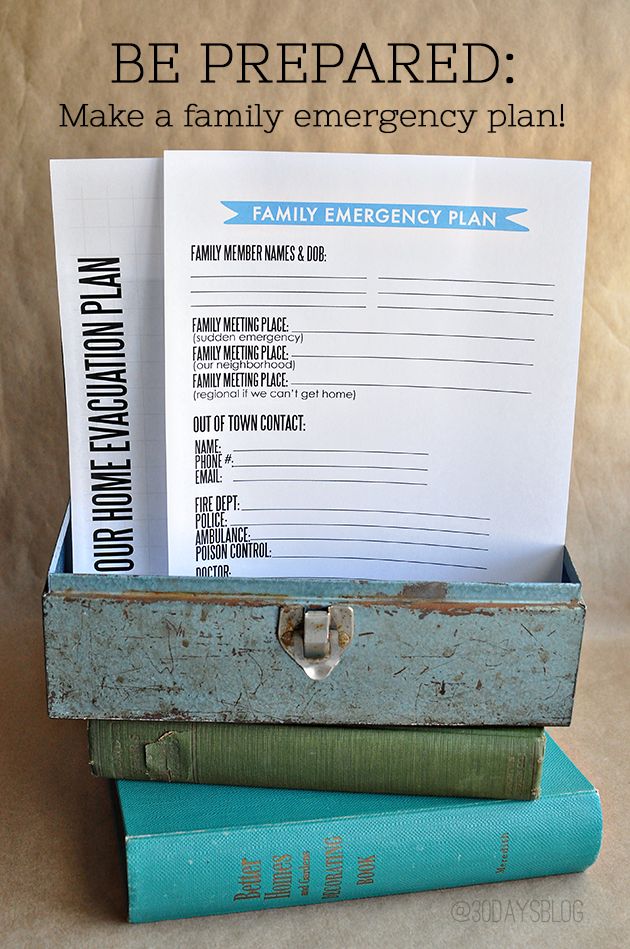 Printable Emergency Plan & List
Have you done anything to prepare yet for potential emergencies? I'd love to hear any tips or suggestions you have!