Last summer I decided it was high time to get my things in order.  After 15 years of having a "family binder" on my to do list, I finally put one together.  Over the last several months I've become obsessed and am trying to get the right system in place.  Since I created my original family set I have found that it needed a few more pages and I thought it was time for a little facelift.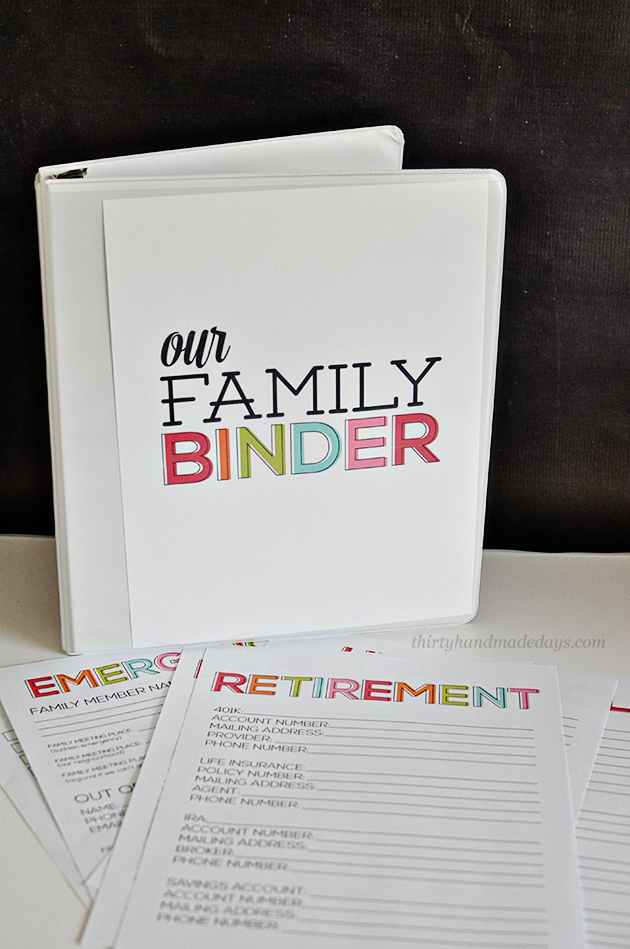 You could set this binder up so many different ways.  The easiest way is to gather your supplies, print and separate how it works best for YOU.  For some it will be with school information first, for others it would be better to put health information first.  I'm here to be your Tim Gunn and say in my best voice "Make it work."
Here are some supplies that I have used for all of my binders:
*Affiliate links are used above.
You can also click on my original Family Binder to see how I put mine together.  I will have another post coming up soon with how to combine some of the binders I've posted so that you don't have 10 separate binders.   I added a couple new sheets in this set- Retirement, Emergency and Safety Checklists.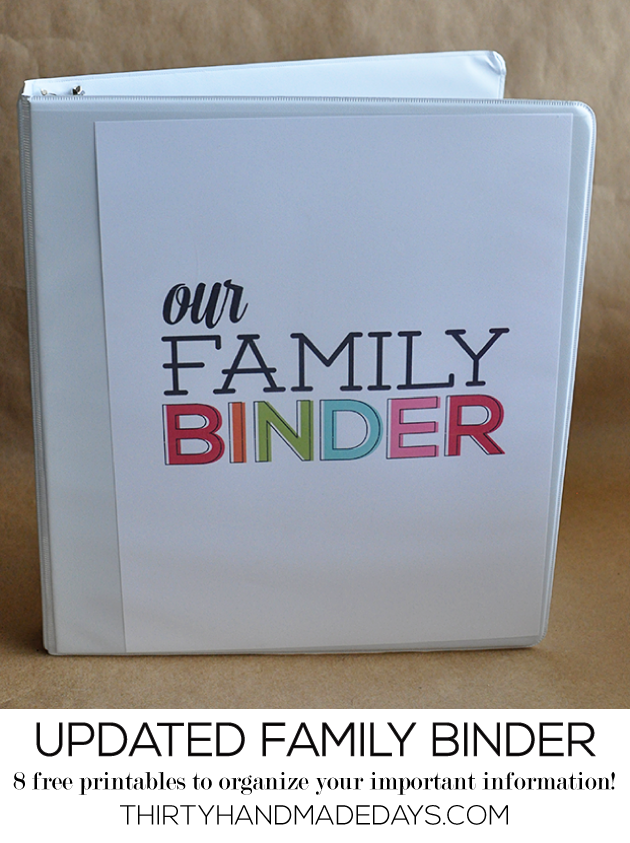 I hope you like the new design- it matches the other designs I've put together recently so they are one cohesive group.  Bright, colorful and simple is what I was going for.  I think (hope) I achieved it!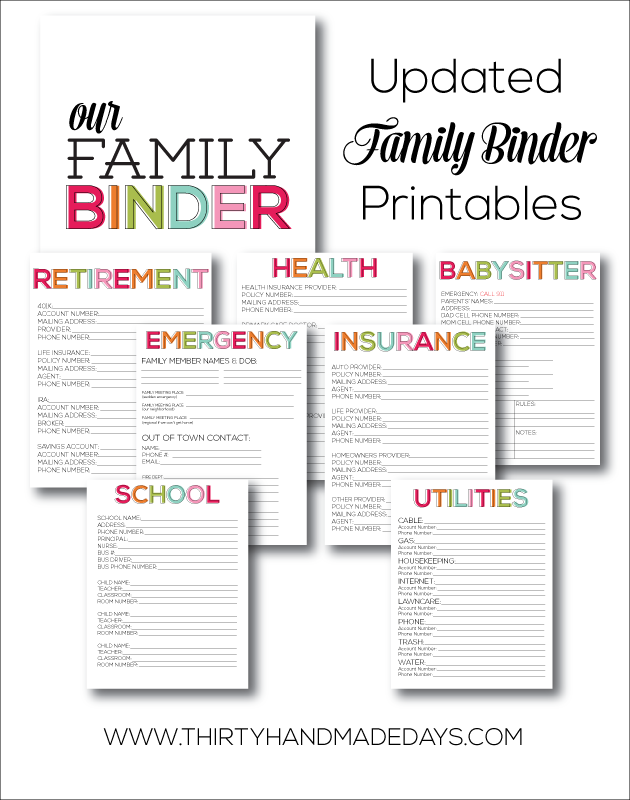 Download the Updated Family Binder here.  For personal use only.   Thanks!



If you like this post, you'll like these too: