Have fun with your kids on this scavenger hunt walk! Download the printable to use below.
This post was originally shared from Lindsey of the Pleated Poppy for my Funner in the Summer series. 
we are so blessed to live in a fabulous town on the central coast of california, and even more blessed to live walking distance to our adorable downtown.
from our house, its about a mile walk to downtown, which we've done since our kids were all very little. for the most part, they are all used to it, but sometimes we get a little more complaining than joyful noises out of our 3 kids.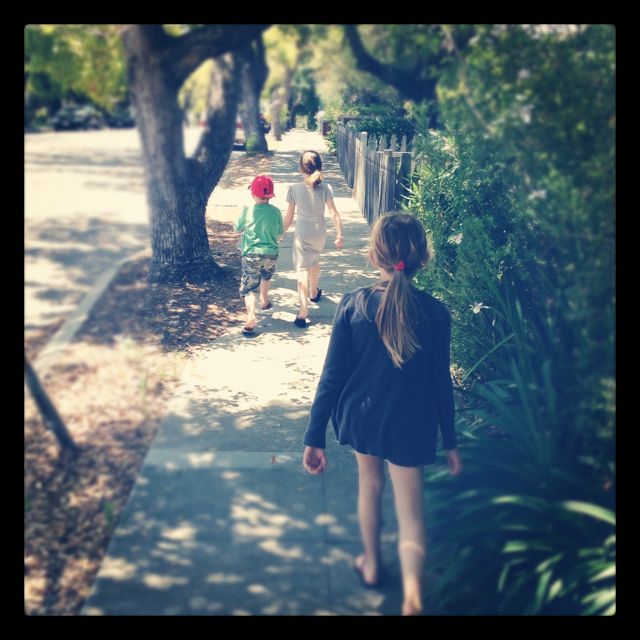 so one day, i got smart: i decided to make the walk fun!
i grabbed a pen and paper just before heading out the door and wrote down a list of things i knew we'd see, and a handful of things we might see.
this turned into a scavenger hunt!
as we started our walk, i read the list to the kids so they knew what we were looking for. they had so much fun searching for yellow houses and fire hydrants that they forgot about hurting feet or being "so thirsty"! thankfully, we didn't complete our list on our trip there, so we still had plenty to look for on our way back!
we can use this list over and over, too! we just take a different path for our walk and we can start all over again!
this scavenger hunt could also work for a road trip, too.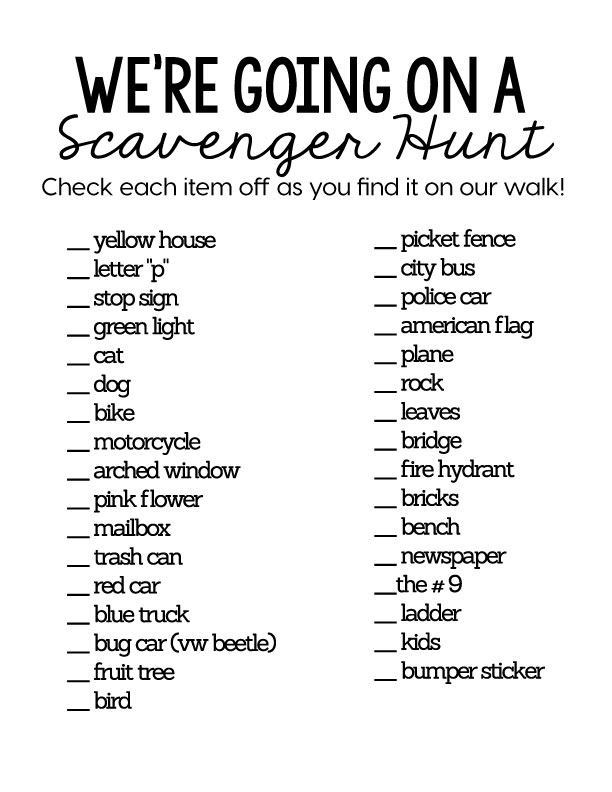 Download this scavenger hunt printable.