Nothing is better than this Chocolate Chip Pumpkin Bread when the weather cools and it's time to bring in fall.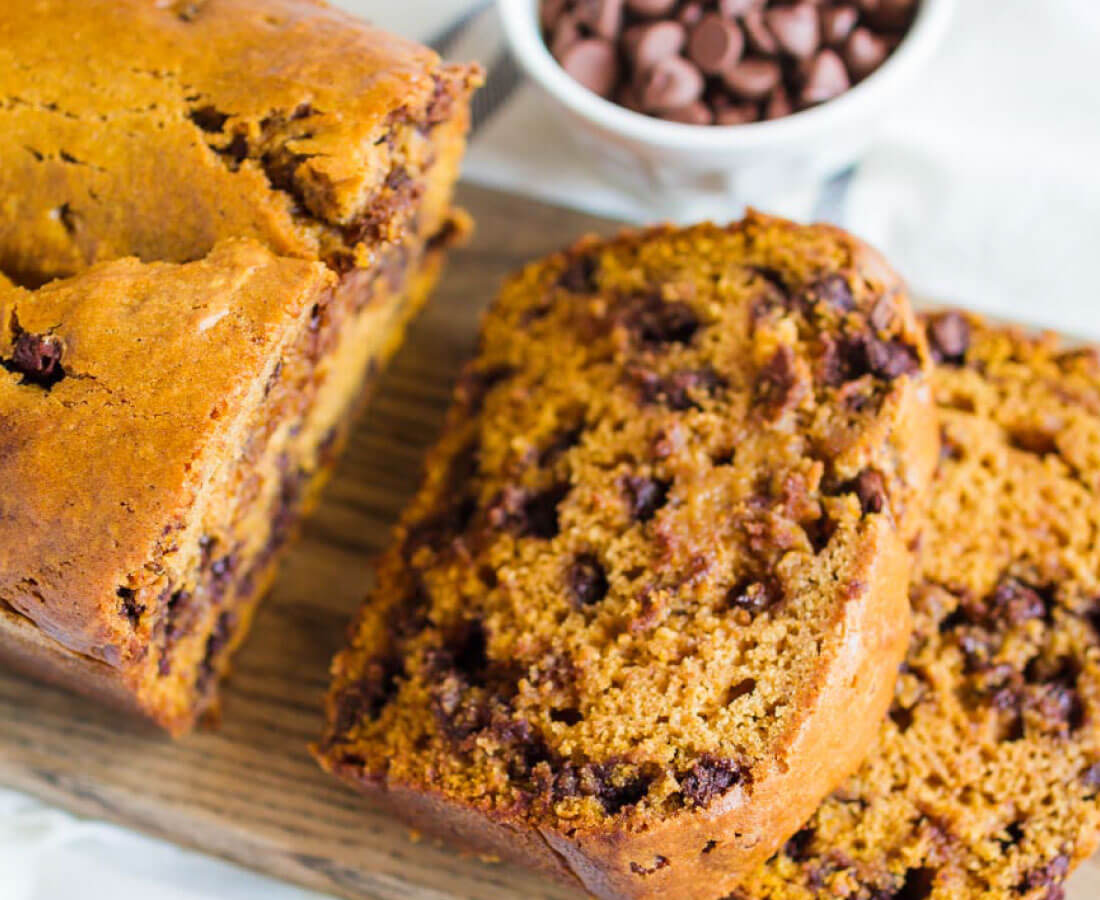 Pumpkin Bread
It cooled down for about one minute in my area.  Enough time to get me excited for fall.   I put a long sleeve shirt with jeans and boots on.  I baked delicious Chocolate Chip Pumpkin Bread.  And then realized it had risen to 100 degrees outside and I put my flip flops back on.  As much as I love summer, bring on fall!
If you like this recipe, you'll like these too:
My kids got all excited that we were making this pumpkin bread.  Jules even exclaimed "It's that time of year already? YES!!"  Apparently I've passed down the love of all things pumpkin from my mom.  Grammy should be proud.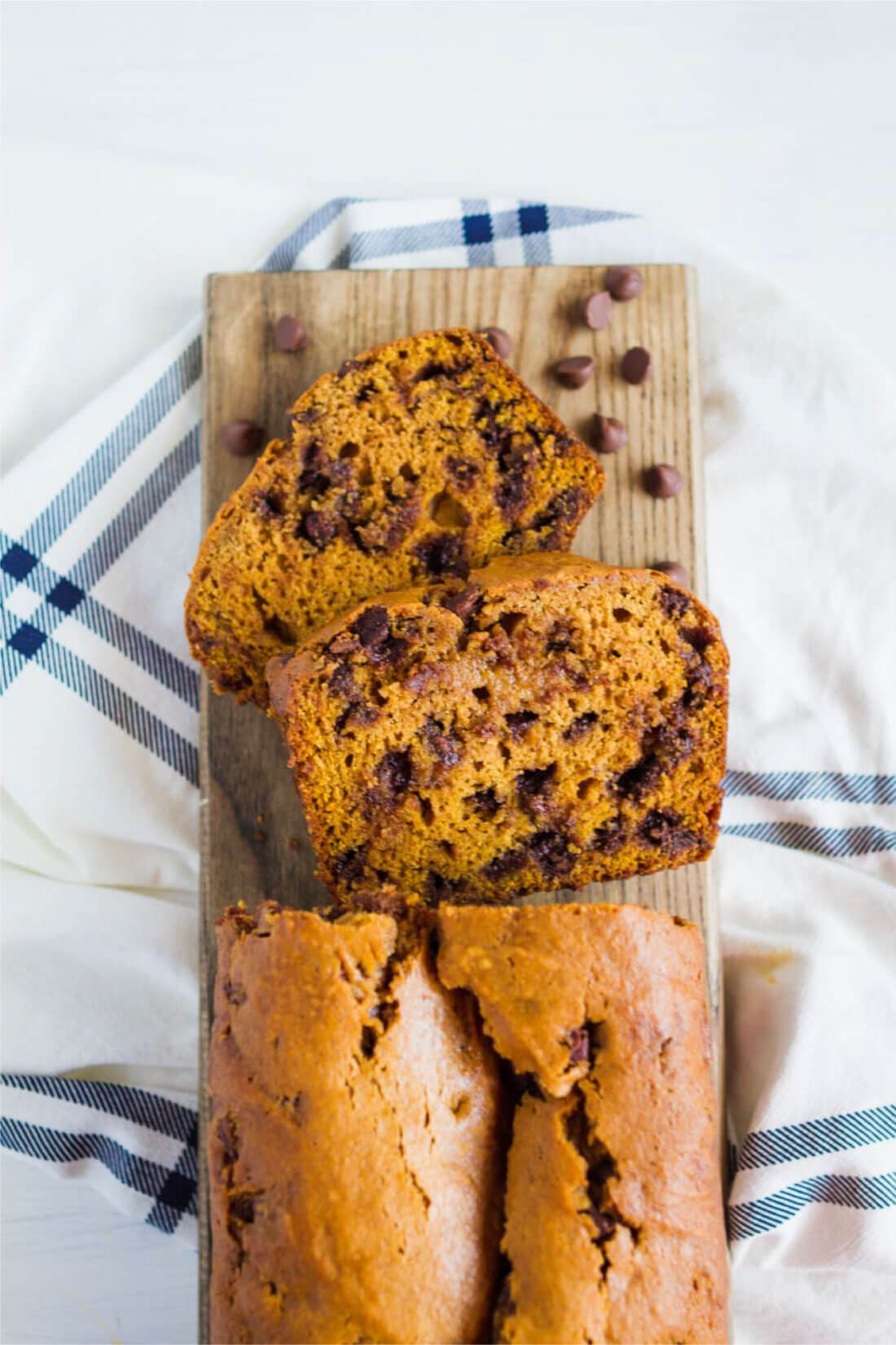 My kids love quick breads.  Add chocolate chips to any bread and they are in heaven.  Same with Josh.  He wasn't a banana bread fan until I added chocolate chips and now he's sold.  They are easy to please.   But this recipe is really good.
Pumpkin Bread Recipe
Here's a quick bread pumpkin bread recipe that your whole family will love!

Chocolate Chip Pumpkin Bread
Quick pumpkin bread with chocolate chips- easy and delicious.
Author:
Mique from 30days
Ingredients
3 c. sugar
1 c. vegetable oil
4 eggs
3⅓ c. flour
2 tsp baking soda
1½ tsp salt
1 tsp cinnamon
⅔ c. water
1 (15 oz) canned pumpkin
2 c. chocolate chips
Instructions
Preheat oven to 350 degrees.
Grease 3 loaf pans and set aside.
In a mixing bowl beat sugar and oil on medium speed.
Add eggs and beat well.
In a separate bowl mix dry ingredients- flour, soda, salt and cinnamon.
Add dry mix and water alternately to the sugar mix beating on low speed.
Beat in canned pumpkin.
Add chocolate chips last.
Bake at 350 for 55 mins.
Cool in pans for 10 mins.
Remove from pans and completely cool.
Let it cool out of the oven and then slice it up and serve.  It's amazing as is but add a little pad of butter and it's absolute heaven!