Looking for a way to let the teachers in your life know how much they are appreciated? Print out this sweet teacher appreciation letter.

Teachers have always meant a lot to me.  There was a time that I even thought I wanted to be a teacher! We've experienced some incredible teachers over the years who have given everything to their profession and their students.   The world is appreciating teachers even more with everything going on around the world.  While schools may be out of the rest of the year (in some places), we can still acknowledge the teachers in our lives!
When is Teacher Appreciation Week?
Teacher Appreciation Week is celebrated in the United States every year.  It's the first full week in May.  Around the country, different schools and districts might have special weeks that are celebrated at another time but officially it's the first week in May.   Find out what teachers really want in this post.
–> To celebrate this year, print off these letters and have your children fill them in.  They can either be mailed to their teacher or you can scan them and email them to them! I have no doubt that they are missing their students and it would make their day to receive a letter like this!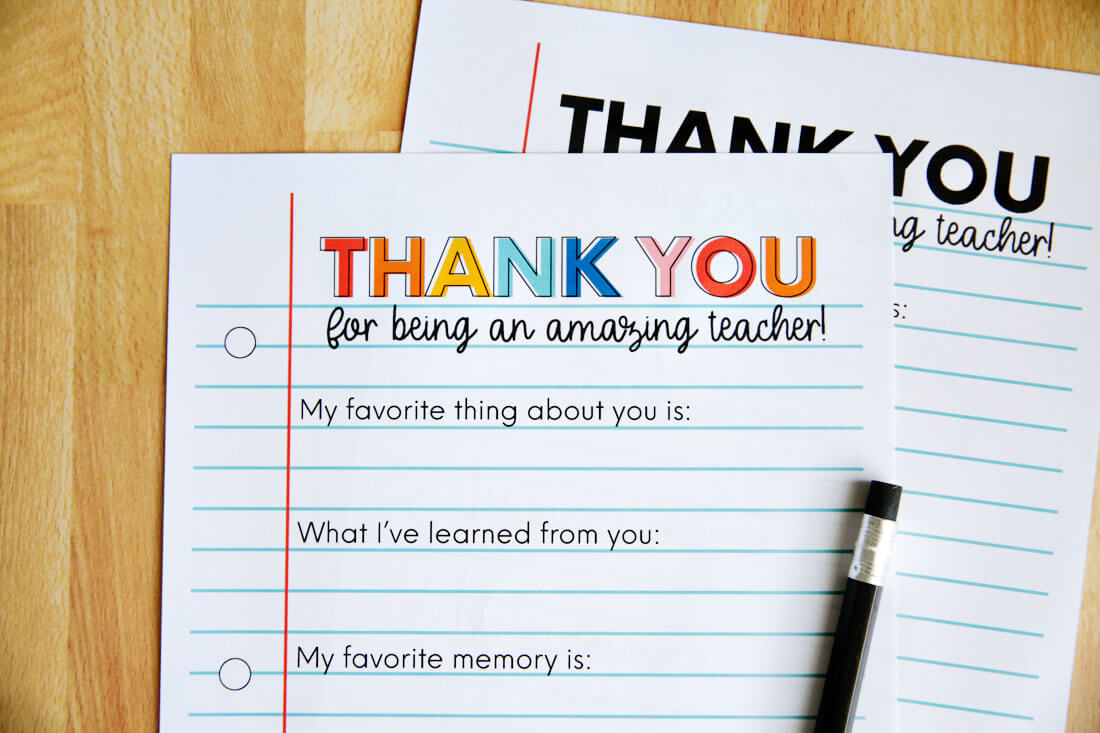 Download this printable teacher appreciation letter in black and white + color version.   For personal use only.
Here's an updated 2021 printable letter.
Teacher Appreciation Week Ideas
Over the years I've shared a few different ideas that we've gifted for teachers.  Here are some favorites: