Are you looking for new freezer slow cooker recipes?  I researched the top recipes on the web and put together a list of my 17 favorites.  I tried every single recipe myself and I'm sharing my notes and a full grocery shopping list below!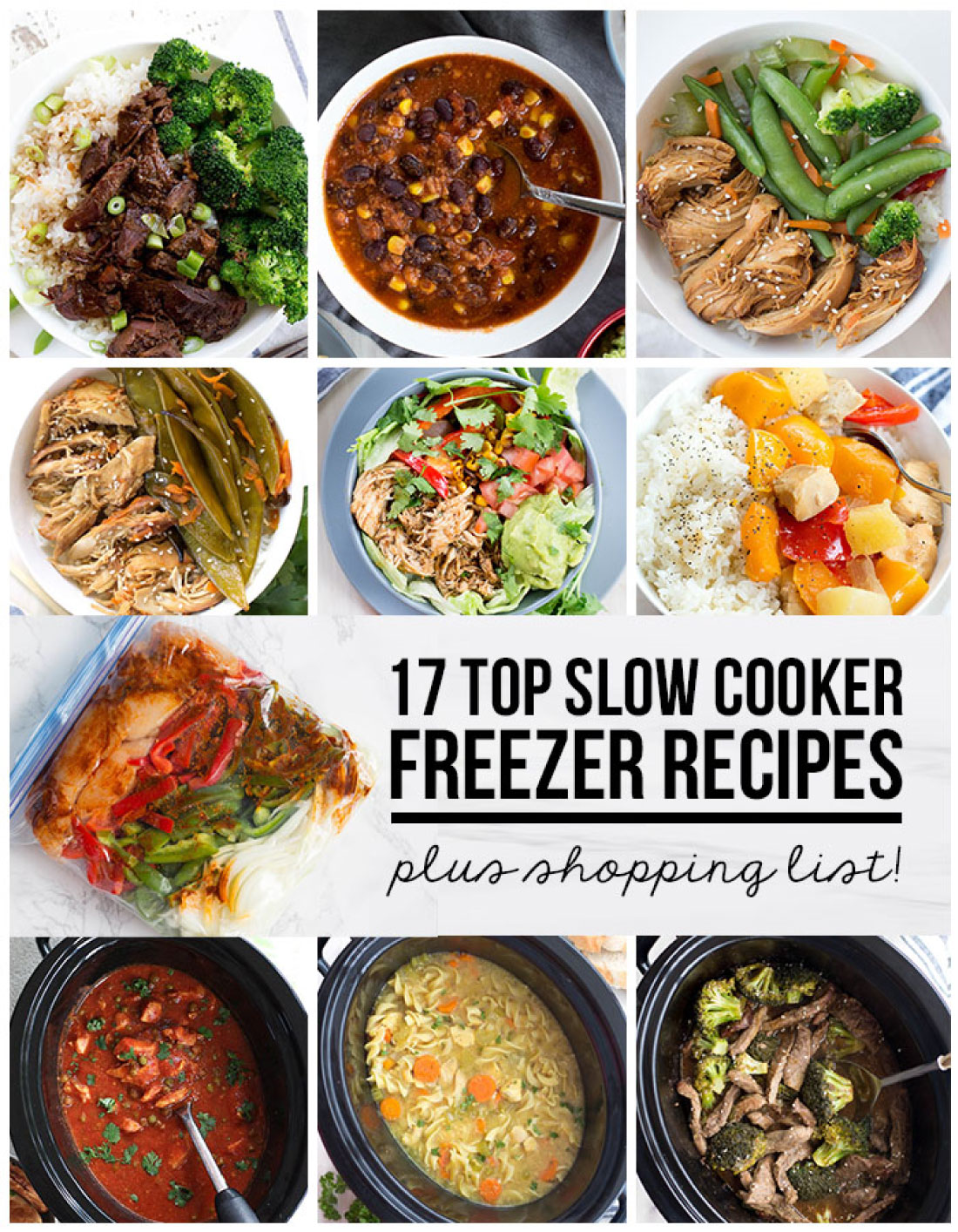 I'm nine months pregnant with my fifth baby and the only thing keeping me afloat right now is slow cooker freezer meals.  I've been keeping track of what's popular online and what my family likes and dislikes as we try them and make them our own.  These top slow cooker freezer recipes are total winners and I'm so excited to share them with you.
What's so great about these slow cooker freezer recipes?
They're easy to make.  Add the ingredients to the slow cooker fresh or assemble and freeze in baggies for up to three months.
They're budget-friendly.  I've found I can save a lot of money by buying the ingredients in bulk.
They're healthy and delicious!  I tried all of them myself.
I've tried every single one of these recipes myself, so I can vouch that they're healthy, delicious, and easy to make.  Enjoy, Friends!
17 Top Slow Cooker Freezer Recipes
If you're motivated to prep and freeze all 17 at once, here's a free printable pdf that explains exactly how I assemble and cook each meal (it even includes a full grocery shopping list!):
Thoughts or questions? Leave a comment below and I'll respond as soon as I can. I'd love to hear from you. xo, Kelly