Simple and sweet, these Valentines Day coloring pages are the perfect thing to download and color!

Valentines Coloring Pages
I've loved Valentine's Day for as long as I can remember.  I know a lot of people say it's a "Hallmark holiday" or made up one.  But I don't really care.  I'm not sure if it's because it's focused around the color red (used to be my favorite) or just because it's a reason to celebrate love.  Either way, I'm all for it! I created some cute and simple coloring pages to celebrate. 
Here's what you need for these coloring pages:
Just 2 things and you're all set!
crayons – I wanted this set foreeeever and finally had an excuse to get it.  It's a great deal for what you get!
printer – I've tried several printers but like this one.  It has an Instant Ink – automatically sends you ink when you are getting low.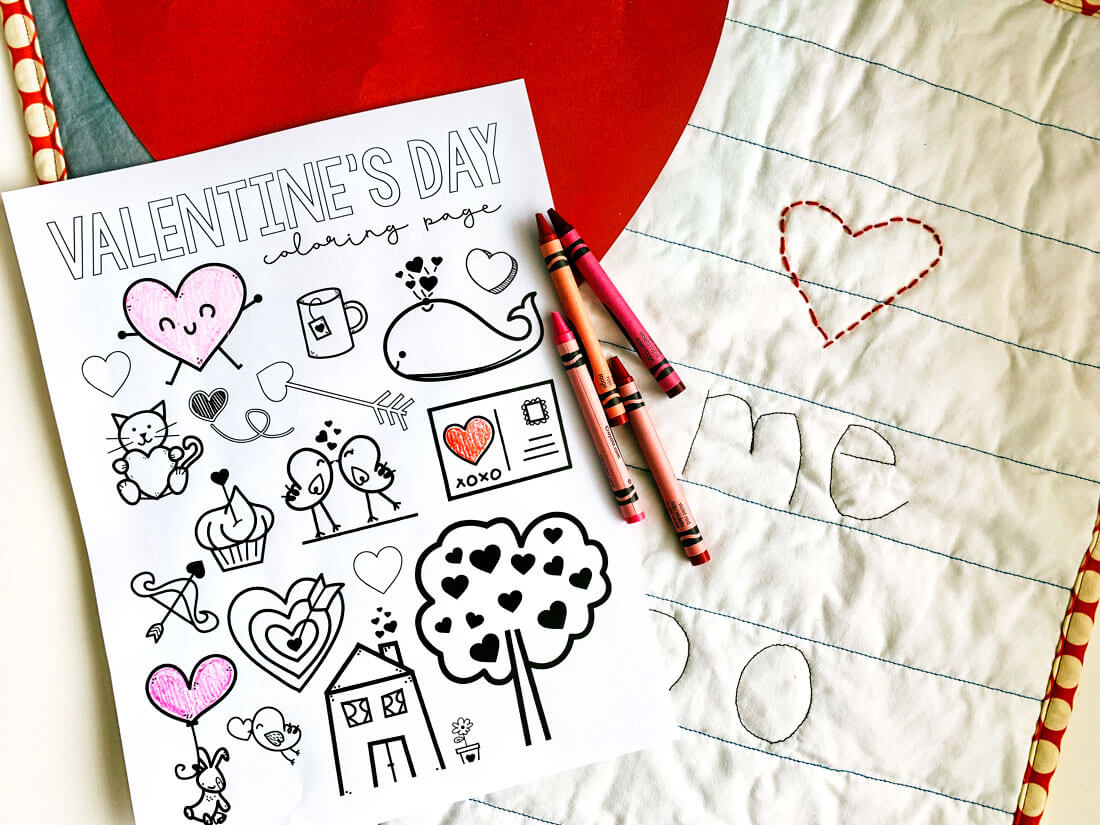 Download this coloring page.  For personal use only. 
Printable Valentines Coloring Pages
Here are a few other coloring pages that you might like to download and print:
Other Coloring Pages
If you love this Valentine's coloring page, you're going to love these other coloring pages. I have a whole bunch to download, print and color.
Please click each link below for the printables: