Does your table ever look like this?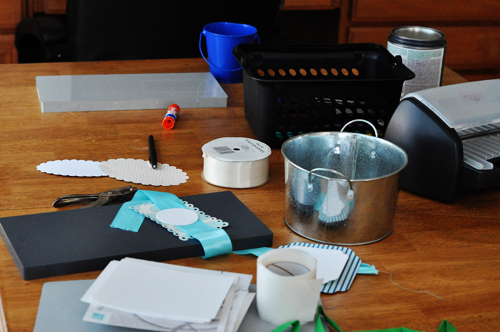 Mine usually does when I am creating new things.  Or probably worse….
Recently I was sent some new cutting dies from Lifestyle Crafts to go with the Epic Letterpress Combo Kit. I went to town creating and playing with it. 
There are so many ways that I could use the new Possibilities die set. 
A couple pieces of advice:
Take a minute and read the directions.  Self explanatory, right?  You would think….but I obviously did not read them.  There's even a "this side up" on the mat and I still used the wrong side.  Duh.
You have to crank that thing hard.  I had to crank it so hard that I was worried that I might break it.  But nope, everything was fine.  You can kind of feel it catch and get tougher to crank- then you know it's cutting through.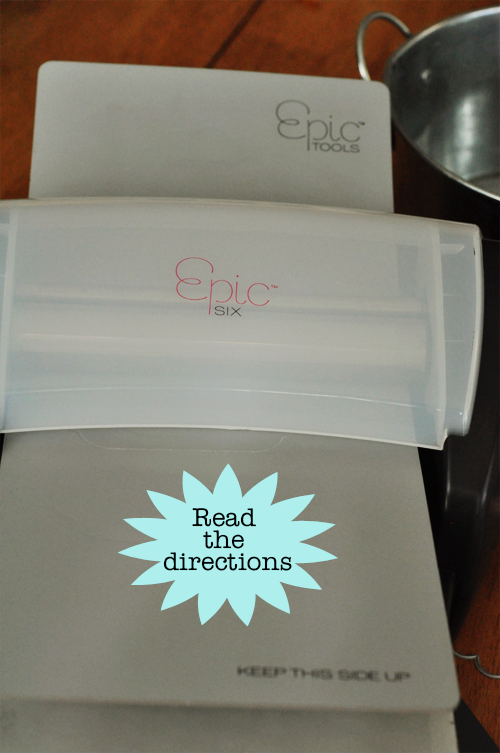 I decided to try something a bit out of the box.  I used the Nesting frame 7 dies to make this little canvas doodad. I painted a square canvas in a bright blue.  I cut out nine nesting frames and used glue dots to attach them to the canvas.  It's hard to tell from the pictures but I love the raised edges of each cut out shape.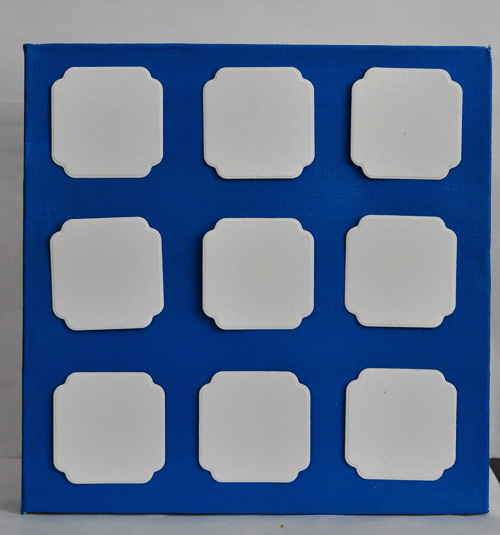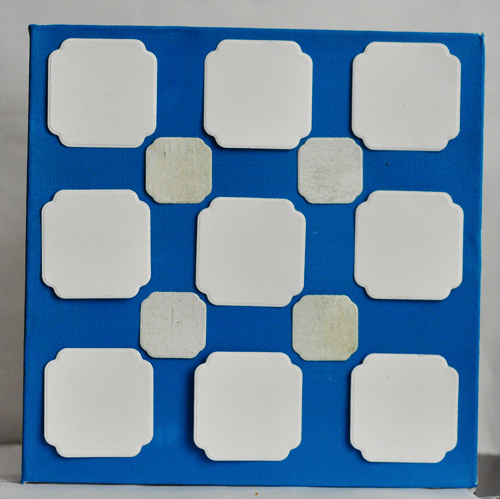 Here are a couple of other projects I did using the dies: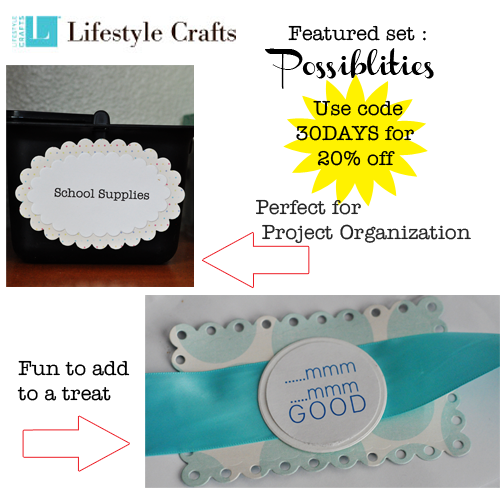 School supplies: Nesting Scallop Ovals    Mmm mmm good: Nesting Eyelet Rectangles
Today Lifestyle Crafts is debuting a die cut set called Possibilities with 22 die cuts.
You can use my code 30DAYS in the Lifestyle Crafts shop for 20% off everything!!


Note: This is not a paid post.  
Lifestyle Crafts did provide me with an  Epic Combo Kit 
and new die cuts to play with.