Sick of having family board games all mish mashed and a mess? Try the method that I found to clean it all up and make those games easy to find.
As I have mentioned a few times before, our family loves games.  We have played a lot of games over the years.  Check out our favorite card games to play as well as fun family games.  In our previous house, we had a built in cabinet that we kept all of our games in.  But after our move, we weren't sure where to put everything.  Josh came up with the idea to make the dining room into more of a game room.  This created a need for better organization.
How to Organize Board Games
We purchased a game table that has been used so much already.  I found the perfect buffet at a local furniture store and added our games to it.  Even though everything was hidden and easy to access, I didn't like how messy it looked every time we opened it.  I saw a few friends share the idea to use containers to make all the games uniform and knew that was the perfect solution!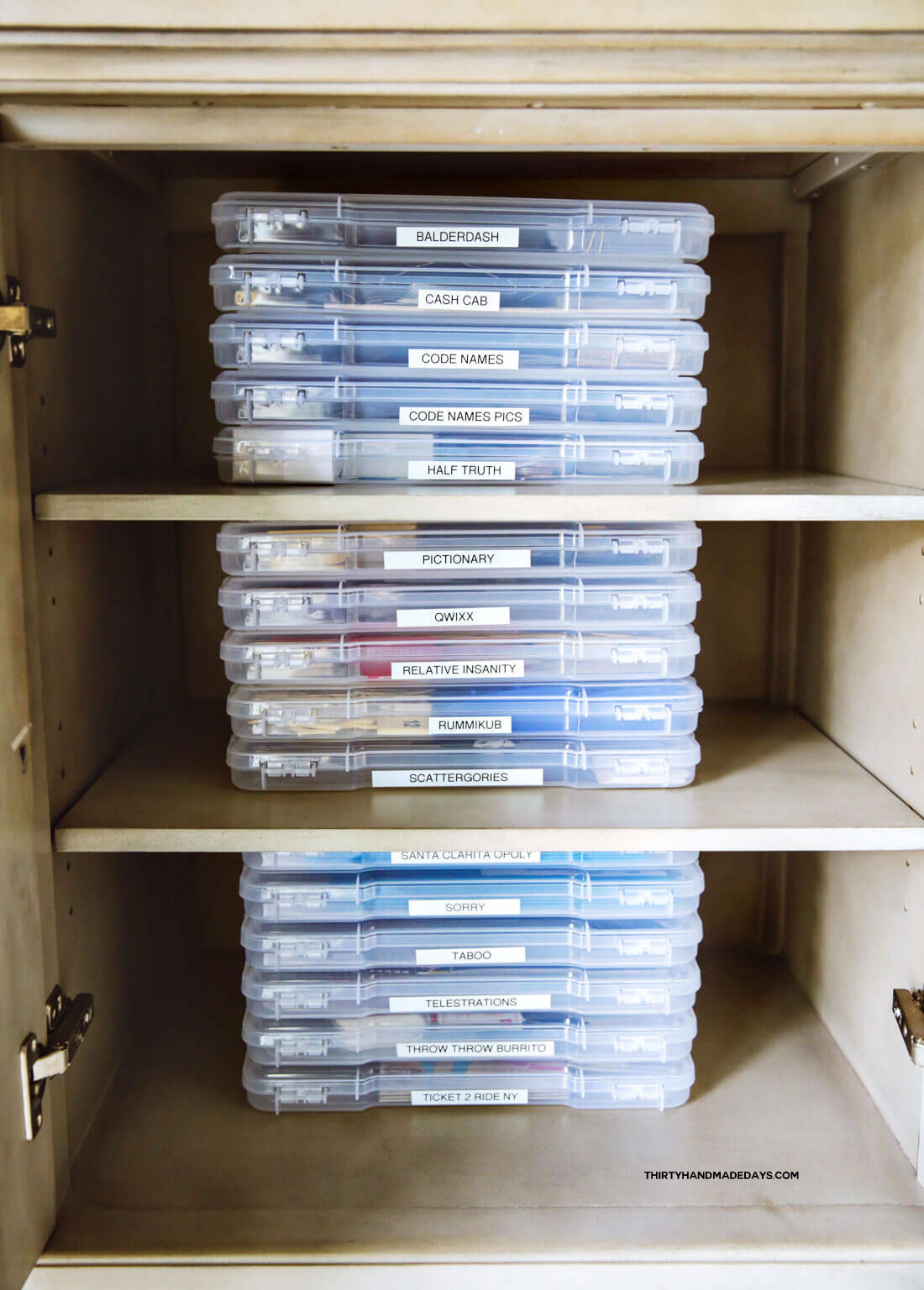 What you will need for this organizing project:
Round up all of the games in your home and decide which ones to purge and which ones to keep.
Order containers for board games.  They range in price so keep an eye out on which ones are priced best.
When containers arrive, throw board game boxes away.  I know, it will be painful.  Board games have some awesome boxes.  But none of them are the same size.  It makes it really hard to keep them neat and tidy.
Place items in container.  You can use rubber bands to group cards together and keep more organized within the box.
Use a label maker to label each board game.  Align boxes and stand back to admire your work.
Note: You might have some family board games that don't fit in the slim containers.  You can buy a bigger size.  Some board games have weird sizes of boards that still won't fit.  If this is the case, you can add all of the pieces to a container except the board itself and keep it with the container.
To organize card games, I used a similar method but with a photo storage container.  You will need these items to create a similar box:
Empty out each box of card game.
Place into individual container.
Label with a label maker.
Insert into big photo storage container.
When you open a card box, this is what it looks like inside: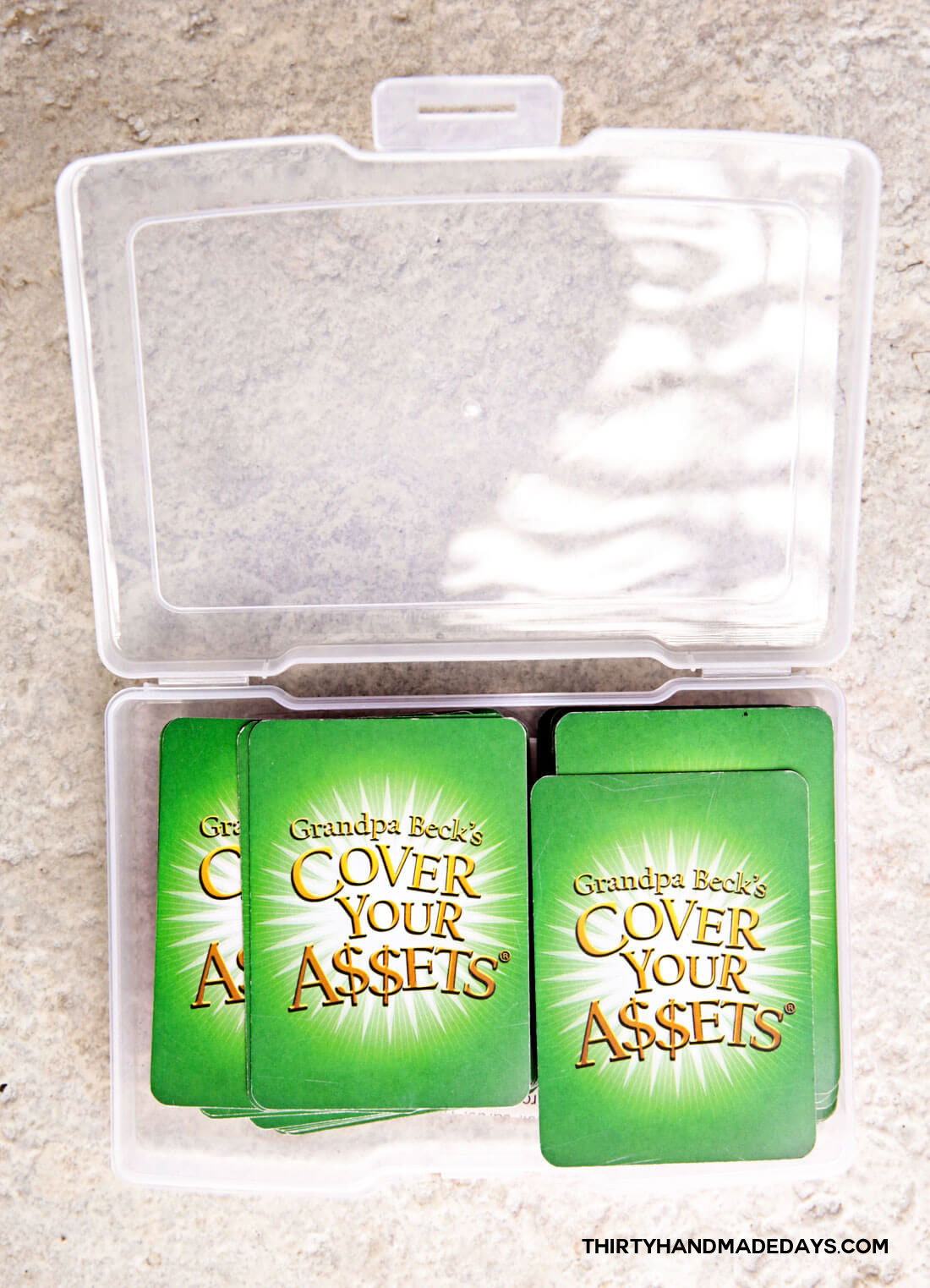 There is enough room in each box to divide a deck in half.  All of our card games fit in each box perfectly.  Several people said this would be ideal for road trips or on vacation.  I have to agree! Although it does get quite heavy with so many different card games inside of it.
Other Organizing Posts
If you like this post, you might enjoy these organizing posts as well: