Welcome back for my linky party! Today we're talking about your "Go to Blogs!" So far since the shake up, we've linked up:
Ummm— your favorite posts ever?  Pretty much amazing.  The comments were fantastic to read on how you picked them.  I will respond to them soon- promise!
Now on to your favorite blogs.  These are the people you visit every day.  The ones you  really look forward to reading.  I'd love for you to share why you love them- great writing? Fun crafts? Hilarious?  Have they been helpful to you with your own blog?  Please tell me in the comments what draws you to your favorites.


The rules are simple:
Link up YOUR FAVORITE BLOGS.  The blogs you read every day.  If you had all the time in the world, you'd scroll through every post..type of blogs.
And then leave a comment for why you linked it up. And what you look for when you're hopping from blog to blog.
I thought about whether or not I should share some of my favorites.  Want the honest truth? ….There have been lots of times that I've read friends blog lists and been a little (or a lot) sad to not make the cut.  In the end I decided to share favorites of mine that most I've met personally.  So I know that beyond having a fun blog to visit, they are awesome people period.  That I'd choose to hang out with every day if I could.  So here you go, nine people whose blogs I visit daily: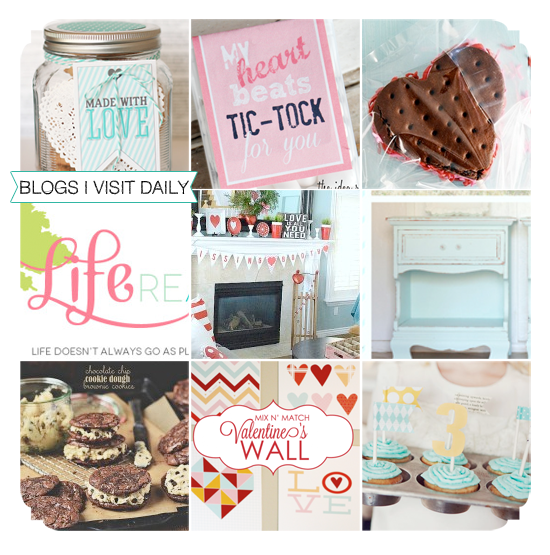 I also visit the people who are on my team (my contributors) regularly.  They are all fabulous at what they do and I look forward to all of their posts. If you haven't yet, meet the team.
—–> Up next week: Your favorite recipe post.  It can be yours or from someone else.  BUT it has to be one that you've tried and that you love.