Every year I think that I will be super good and have everything finished for Christmas months in advance. Every year I am dead wrong.  This time last year? Nuts.  Even though I wasn't finished months in advance, all presents are wrapped and under the tree.  Woohoo!!
Luckily I've instagrammed our crazy weeks all along the way.  Not only is Instagram awesome but there are some seriously great things you can do with the images.   Have you heard of StickyGram? Turn your Instagram pics into magnets! And Postal Pix will print your images in Instagram sizes.  Sweeeet!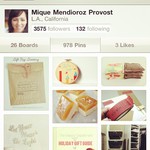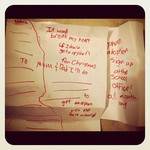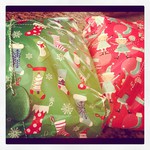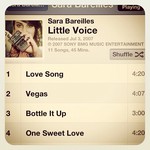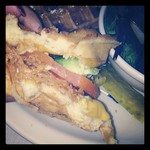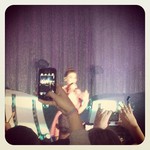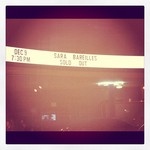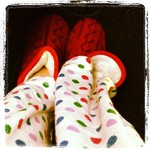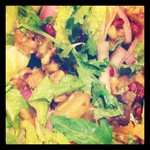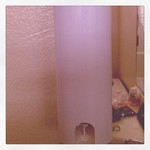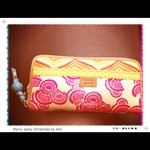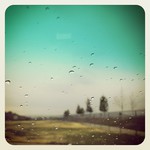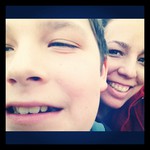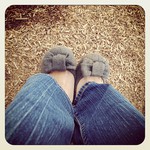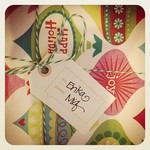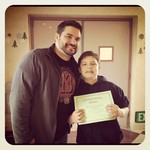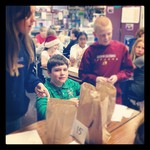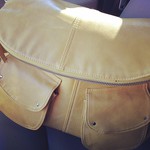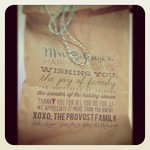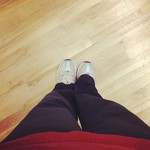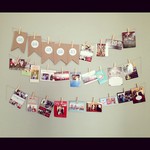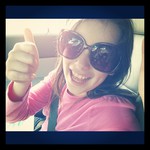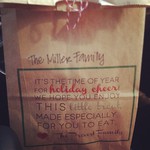 Passing time at piano lessons on Pinterest.
Julia left us this note to "adopt an orphan." Bless her heart. 
Presents for the cutest little nephews ever.
Listening to Sara on repeat to get ready for a sister date to her concert.
THE best grilled cheese I have ever had at the Waffle.  Herb waffles with guyere cheese, avocado, bacon, tomato, fried crunchy onion strips.
Fabulous Sara Bareilles live.
Fun sign to remember the show.
Went out to pump gas wearing slippers in the rain.  I have no shame.
New yum salad recipe from Kristi
Best $1 I've spent in awhile- a toothpaste bottle squeezer
Fossil wallet – hidden gem found at Ross.
Rainy day while waiting to pick up my youngest.
Playdate with J at the park.  He was in heaven.
Happy feet. (another Ross gem)
Wrapping Christmas presents.
J got the "effort" award.  Proud parents.
6th graders play bunko for the holidays every year.  It was a HUGE hit.
Betsy riding along with me for all the school hulabaloo.
Teacher, aide, specialists gift bags. 
Zumba at night. 
Zumba next morning.
Banner advent doubled as a card holder.
Julia being spazzy while delivering goodies.
Friend treat deliveries for Christmas.
What have you been up to?