Help keep things organized and running smoothly in the afternoon with these after school rules.

After School
I'm a visual learner and do best when I have things written down in front of me. Because of that, I love making printables with charts and rules and all of the things. This isn't my first rule sheet and it most likely won't be my last. Check out my summer rules, winter break and spring break rules.
The truth is, I'm always trying new things because an idea will last for a bit and then stop working with my kids. It's just the nature of parenting I suppose. Being consistent and sticking with something to see it all way through has always been one of the biggest challenges of parenting for me.
If you like this post, you'll like these too: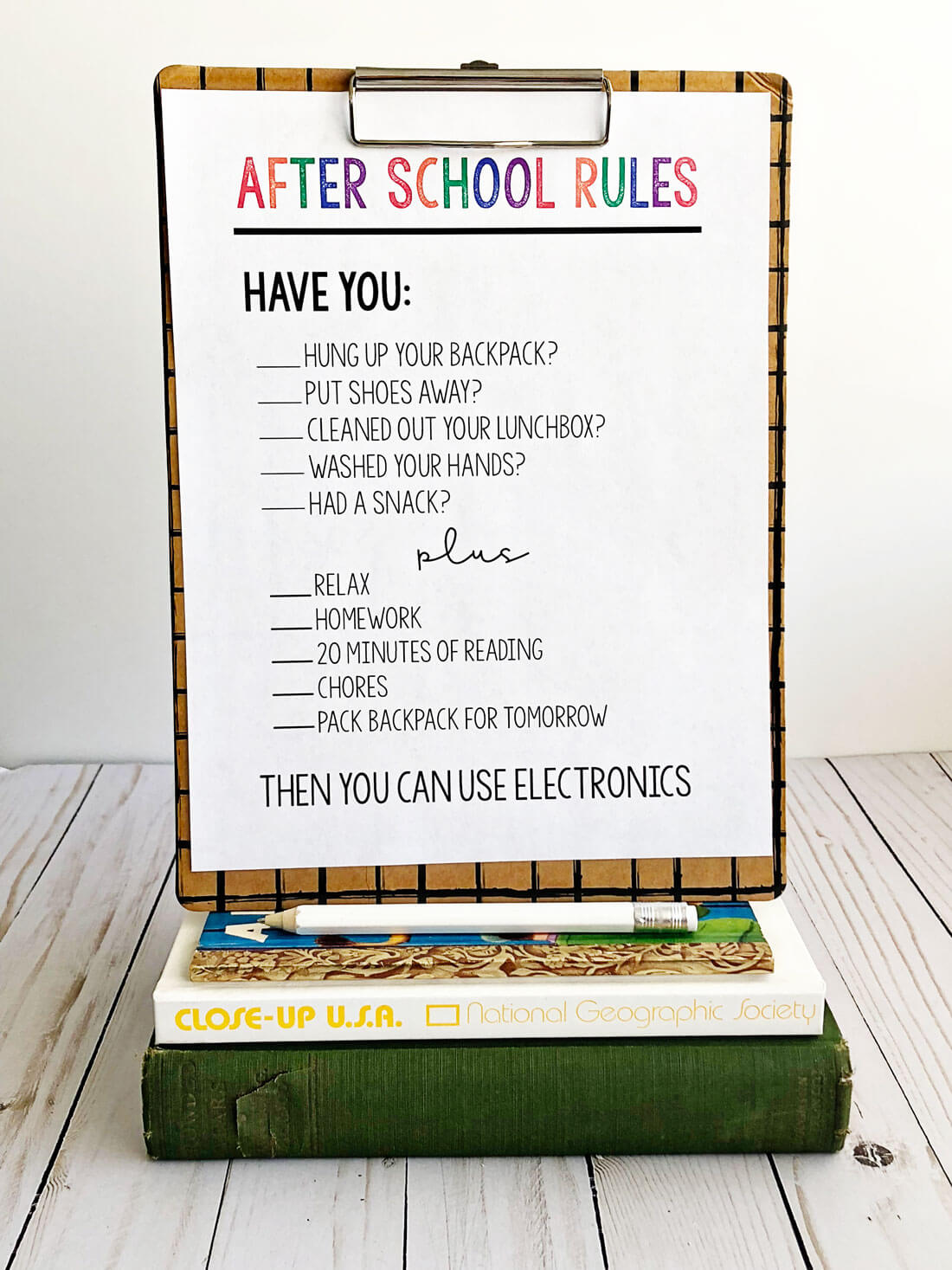 This After School Rules list should help keep the electronics to a minimum during the week. I know that all families have their own rules and what they are comfortable with – some don't watch any tv or have any electronics during the week. I don't have an issue with my kids having those things as long as they've done what they are supposed to beforehand. But everyone has to do what they feel comfortable with.
To make this idea stick longer, my suggestion is to laminate it. You can then use dry erase markers to check things off and wipe it clean every day.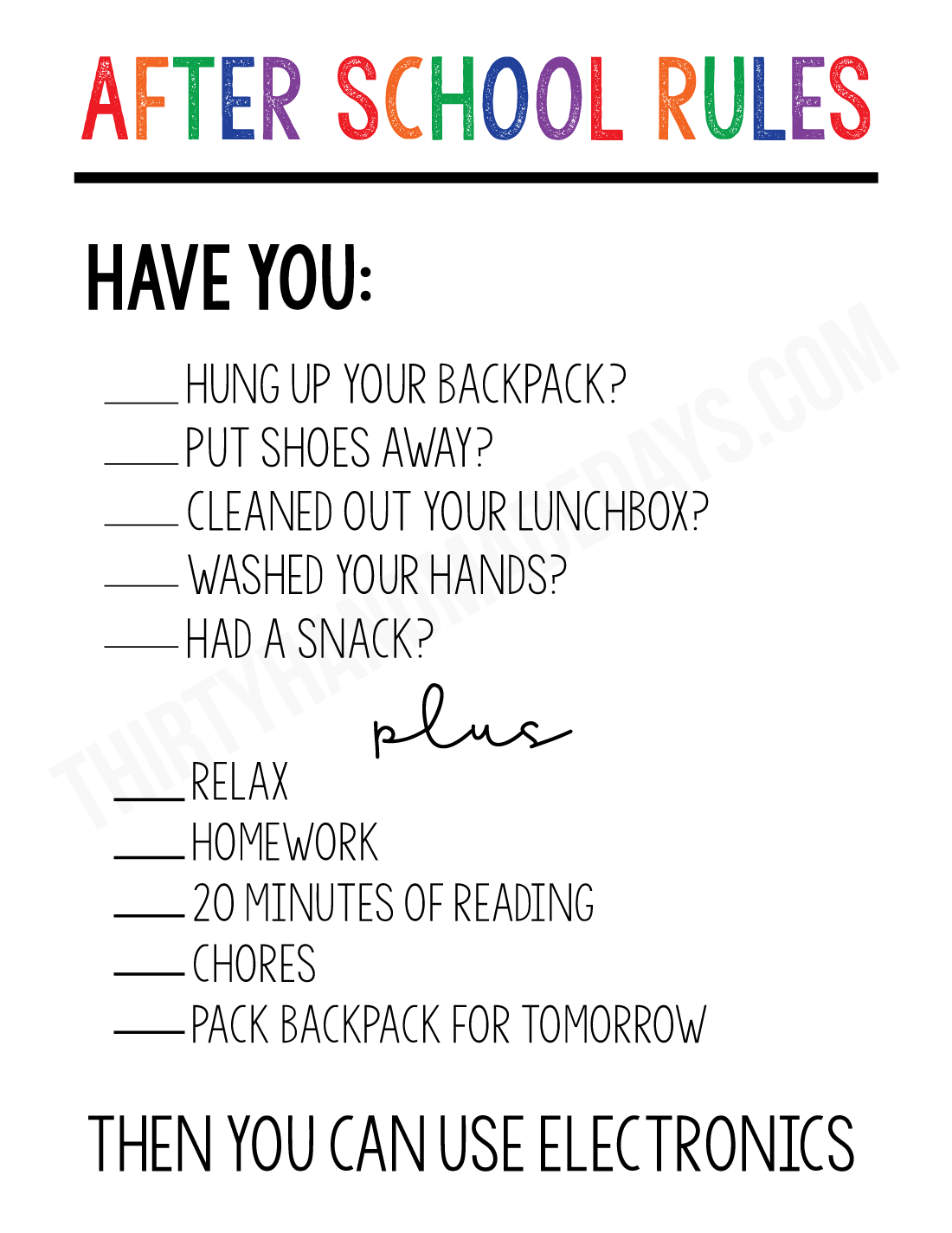 Download these after school rules. For personal use only.