Wooohoo: #175, Sara Gore you win!
Email me!
When I found this We Can Do Hard Things sign from Barn Owl Primitives, I fell off my chair.  It was the perfect reminder that I needed in my life.  Although I mostly share happy stuff on 30days, often times I feel overwhelmed with challenges.  I knew that I needed to have this sign to remind me that WE CAN DO HARD THINGS.
I received a package from Kristi and found these cards: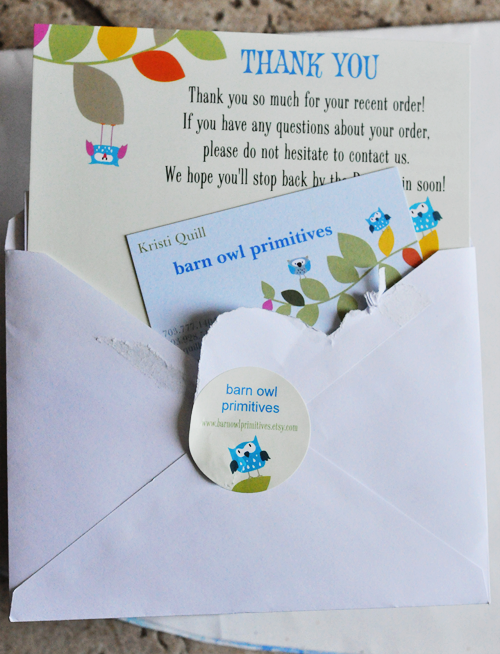 The little details get me every time.  Her logo, card, thank you, etc- perfect.
And then I unwrapped the sign and I said "OH MY GOSH" probably 100 times.
It's even more perfect in real life.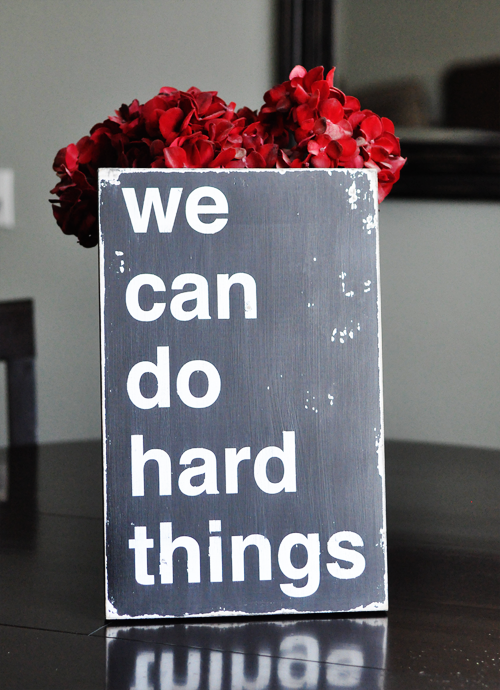 My one and only dilemma? Where do I put it?
I want one in every room of my house.  Seriously.
It's beautifully hand painted and distressed.  I'm in love.
A couple other signs from Barn Owl Primitives that I love:


Don't you think we need this Come In We're Open sign for the Queen Bee Market:

Guess what? 
I'm giving away one Barn Owl Primitives sign.
This giveaway will be done a little differently-
Visit Barn Owl Primitives to see all the prettiness.
Then leave ONE COMMENT that must include your favorite quote.
It can come from Kristi's shop OR be something that you choose.
One person will win and she'll paint your quote
(or a portion if it's too long) on a sign.
I will pick a winner on Thursday, June 23rd.

Thank you Kristi!
You have been a pleasure to work with-
I'm so happy to have connected with you!
Keep up to date with Barn Owl Primitives:
Facebook & Twitter