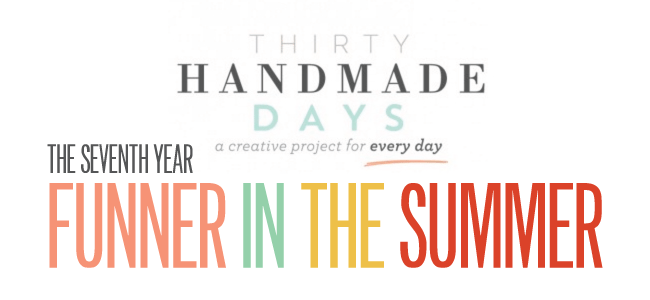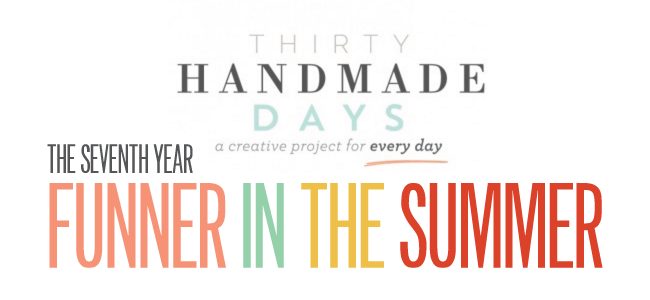 Happy August, 30 Days readers! This is Megan from The Homes I Have Made popping in with another fun DIY project in Mique's Funner In the Summer series! By this point in the summer, you may have worked your way through all your boredom busters and are eagerly awaiting the start of school. Well…today's project is great for keeping bored hands busy, creative minds engaged, AND helping kids get ready and excited for the approaching school year! I want to share with you how fun and easy it can be to decorate and personalize basic school supplies. Not only can this save on your back-to-school budget, but will provide your kiddo(s) with unique and stylish supplies to enjoy year round! Let's get to it!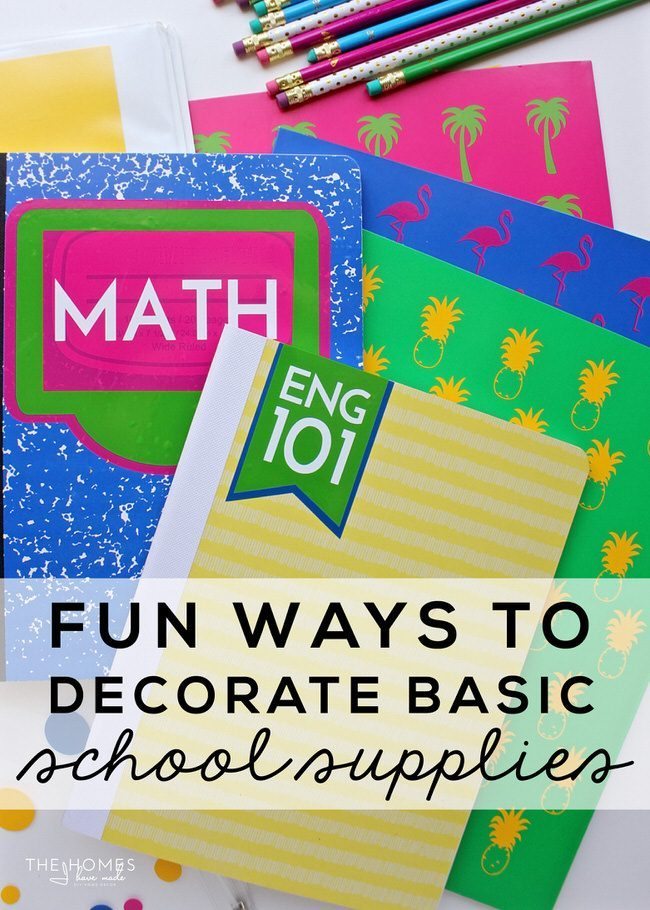 It doesn't take more than just a few minutes in the school supply aisle to notice that the binders, notebooks, pouches, and pencils with the cute designs, colorful patterns, and trendy styles are significantly more expensive than their simple and basic counterparts. I was shocked to see that "fun" notebooks and folders were sometimes dollars (!!!) more than the plain versions…no wonder back-to-school shopping is so expensive! So instead of filling my cart with the pretty folders and notebooks I really wanted, I chose the $0.15-$0.75 versions and set about creating my own collection of fun, unique, colorful, and oh-so-personalized school supplies! Here is what I started with: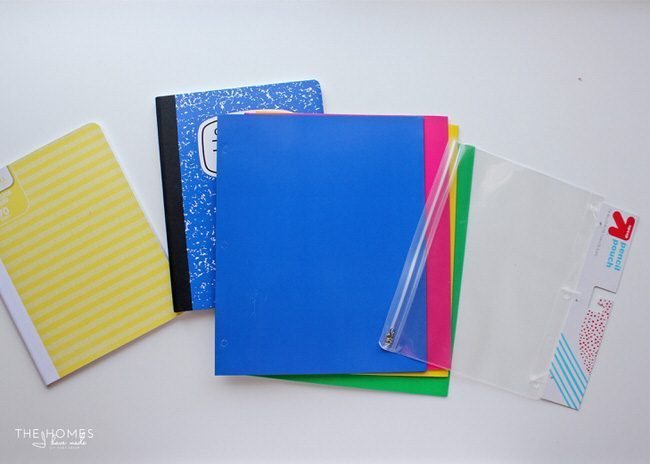 Using a bunch of supplies from my well-stocked craft room, I was able to create a darling set of school supplies in just an afternoon of playing around with different fonts, stickers, patterns, and shapes. I'm so smitten with the result, that I'm wishing (just a tiny bit!) that I was a student again!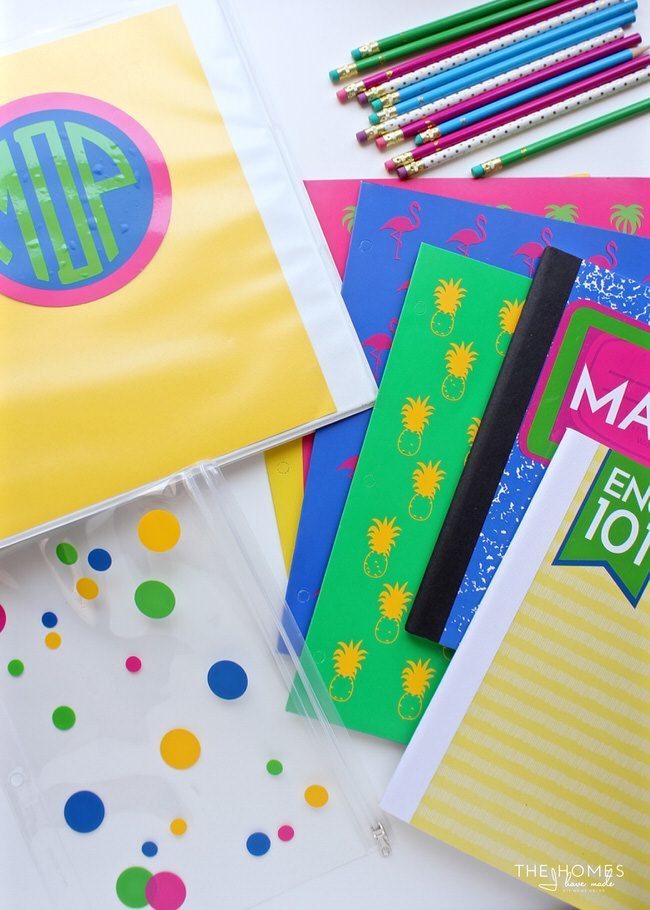 I created all of my designs and decor using vinyl I had on-hand and my e-cutter (a Cricut Explore)…making this update project practically free. However, if you don't already have vinyl, stickers, and tapes on hand, you may need to factor those supplies into your overall school supply investment. Still…with just a roll or two of vinyl and/or stickers, you can decorate and personalize basic supplies for less than the trendier versions!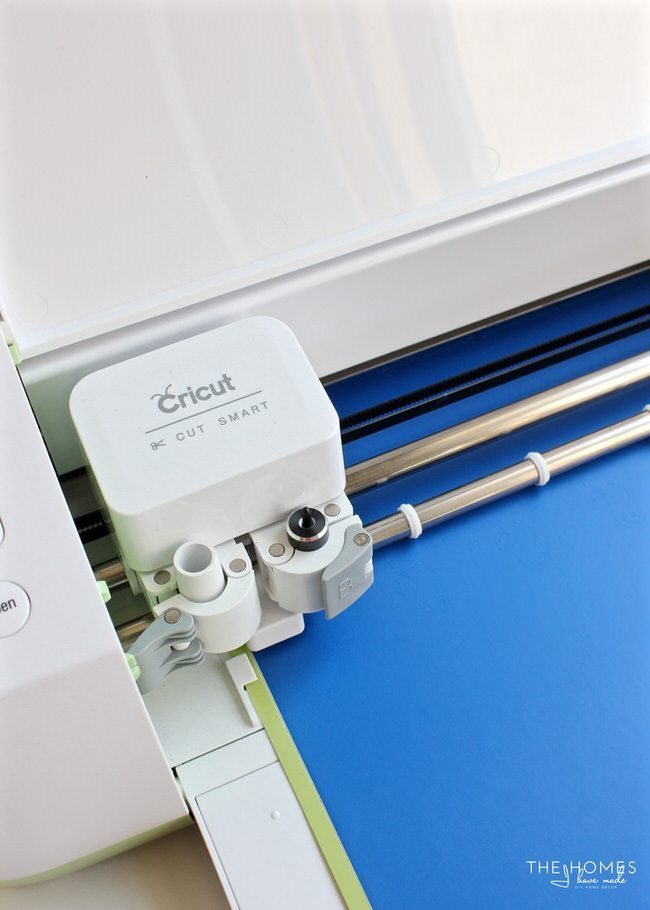 To decorate the basic composition books and plain binders, I cut a bunch of random shapes, letters, and labels from an array of coordinating vinyl colors. Don't worry about being too detailed in your plans or designs because it's quite fun to just play and decorate until you get a look you like. However, if there are elements printed on the notebooks you want to cover, be sure to select/make stickers that are big enough.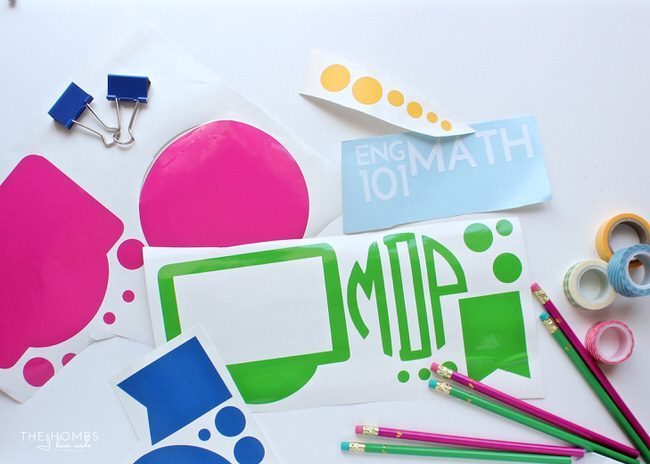 For these plain $0.75 composition notebooks, I wanted to cover up elements already printed on the notebooks, while also coordinating them with each other and labeling them for specific classes.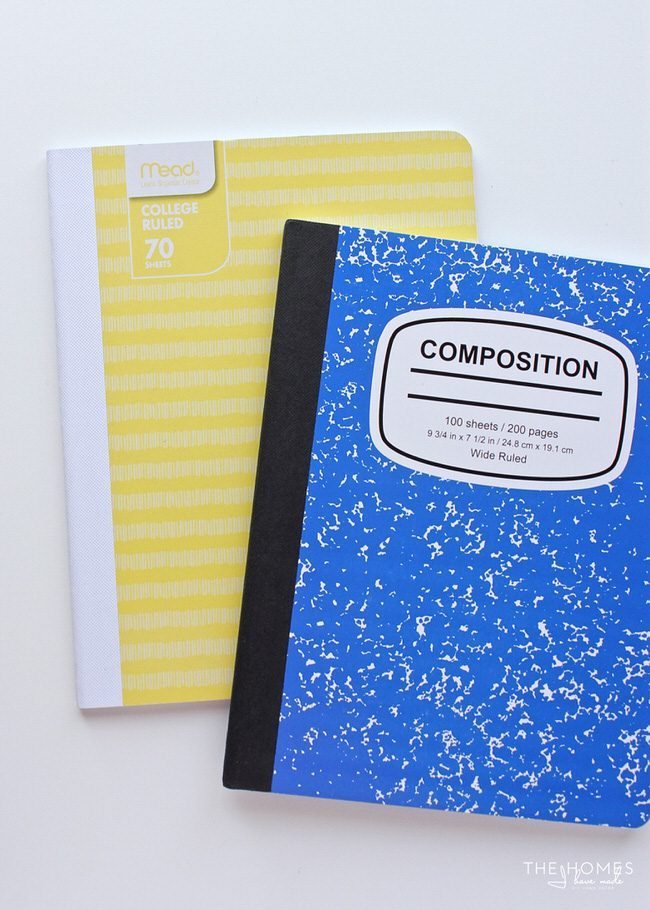 Vinyl flags and labels combined with simple white letters help give these notebooks personality and make finding the right notebook within a crowded locker easy!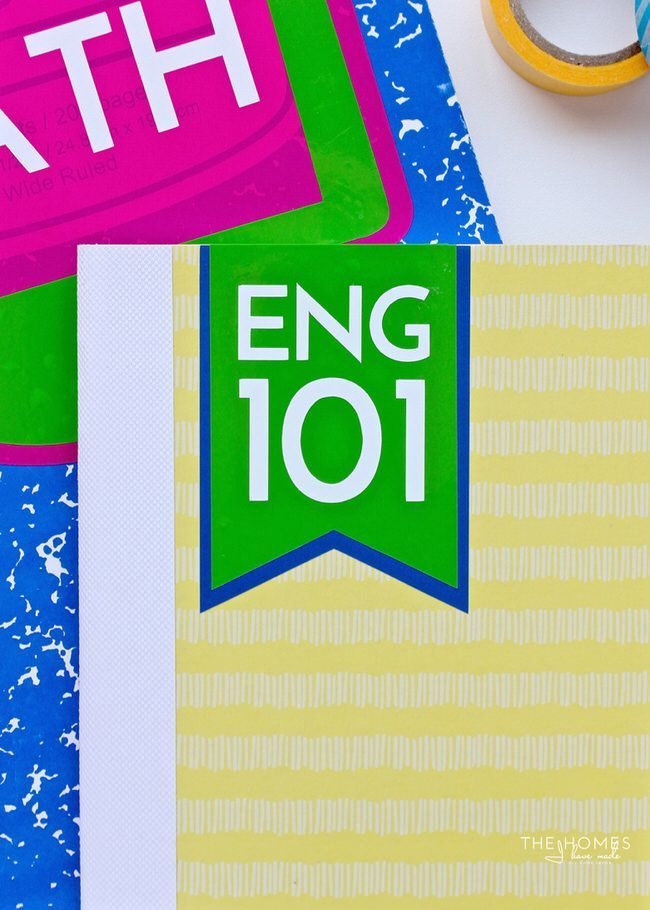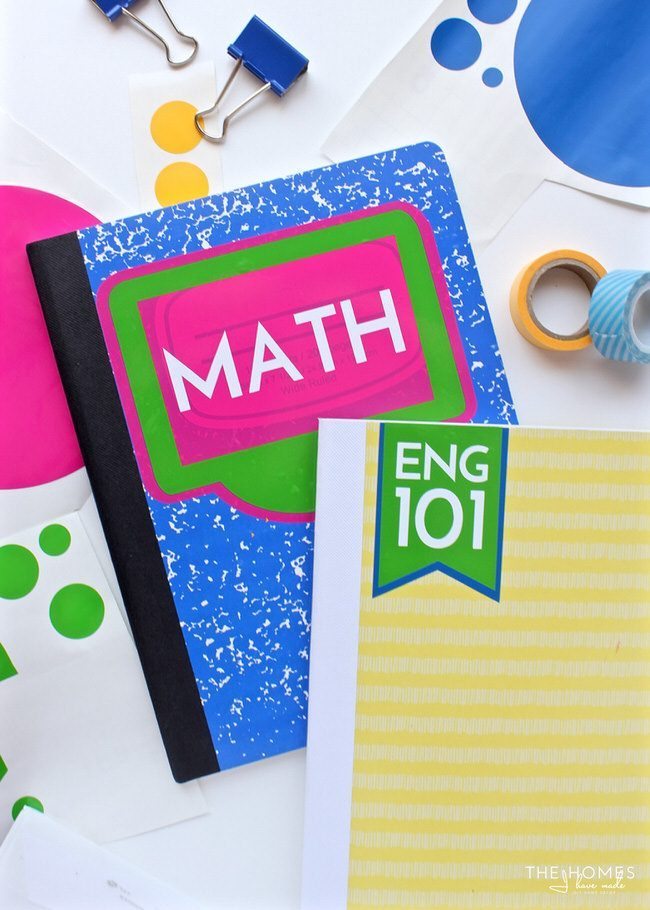 Just as I stocked up on generic notebooks, I also recommend grabbing plain binders with the clear pouch on the front for ultimate versatility and cost savings! Not only can you customize binders with stickers, monograms, tape patterns…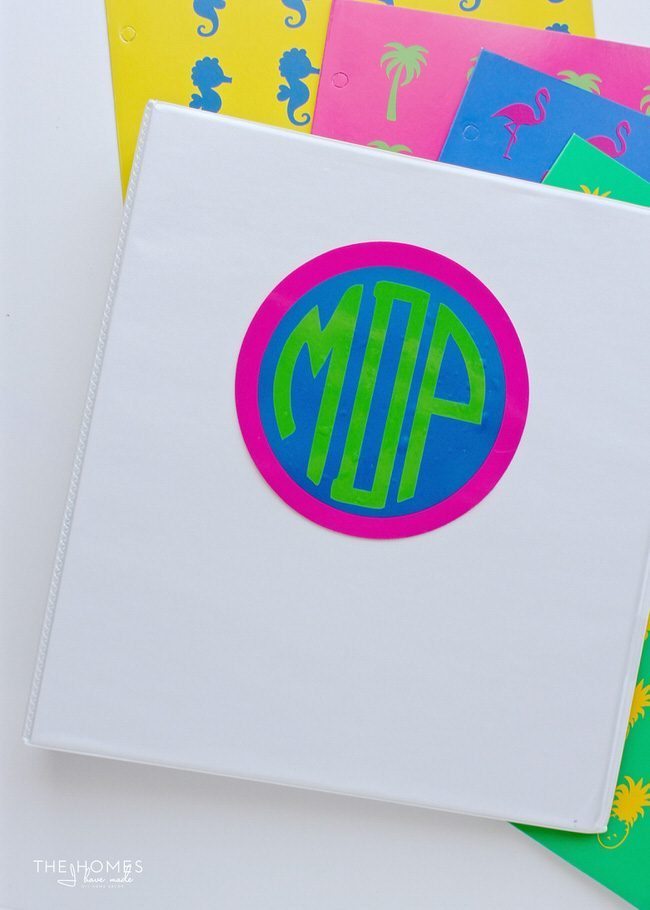 But you can quickly customize or change the look of the binder by sliding in colored paper into the clear pocket. If your student gets bored of the design throughout the year, simply swap out the paper in the pocket…perhaps for some patterned scrapbook paper or holiday-specific designs!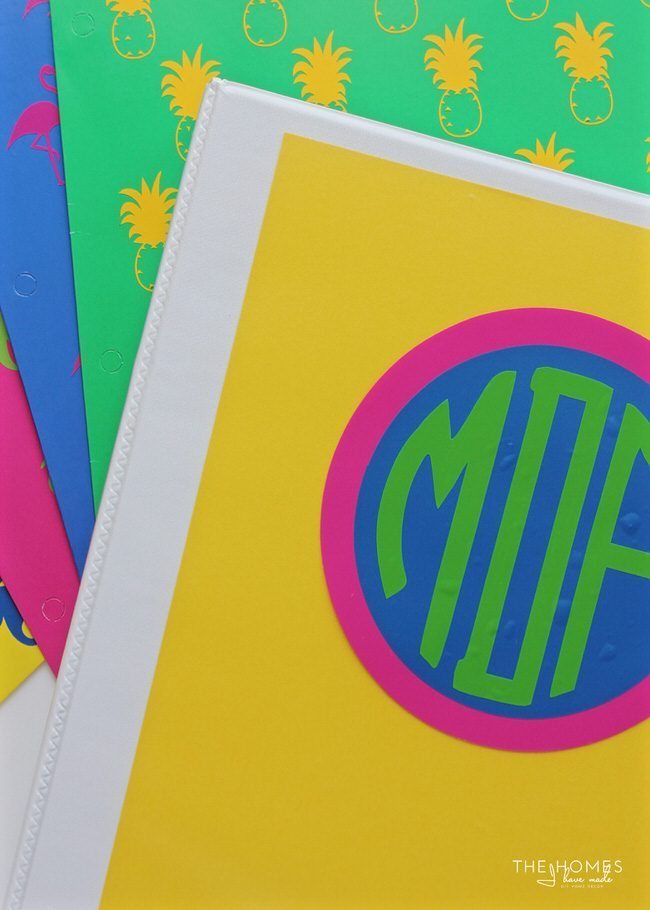 Three generic notebooks are now super fun, vibrant and personalized school accessories for the student looking to make a splash!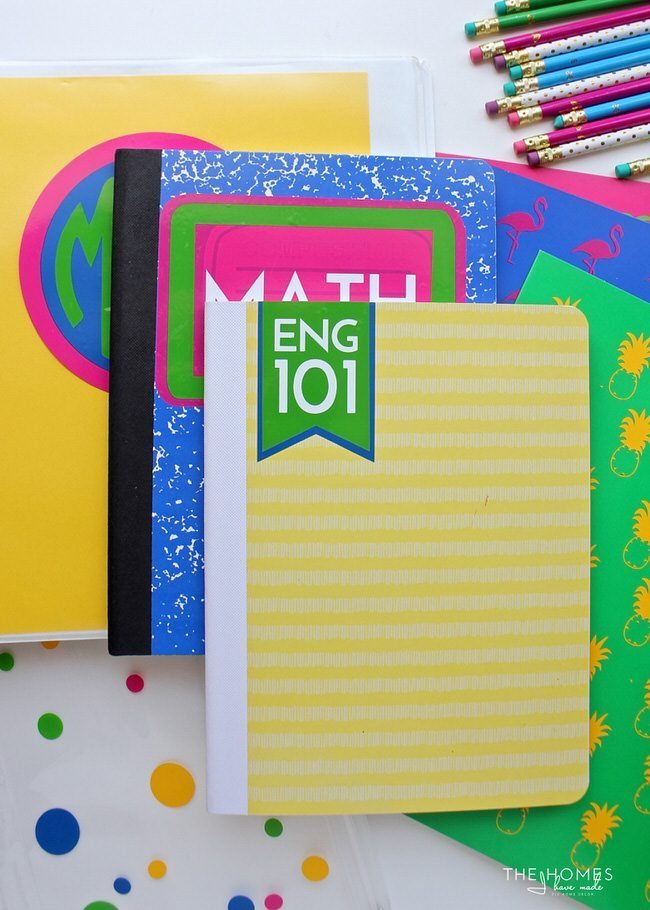 Don't feel like you have to commit to fancy patterns to breath life into basic school supplies. Lengths of tape or simple dot stickers applied in a random pattern can provide fun and whimsy to an otherwise boring pencil pouch!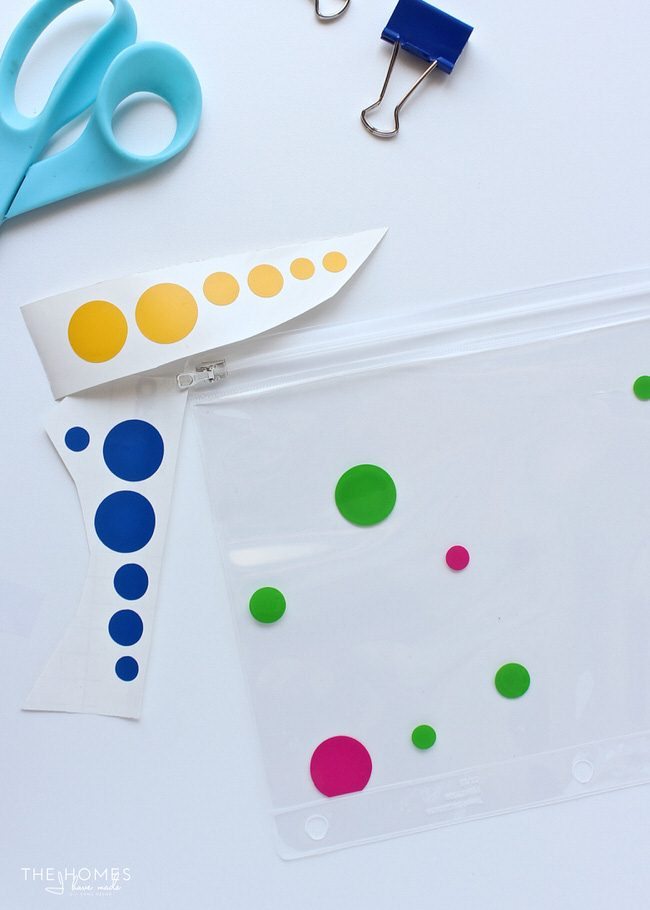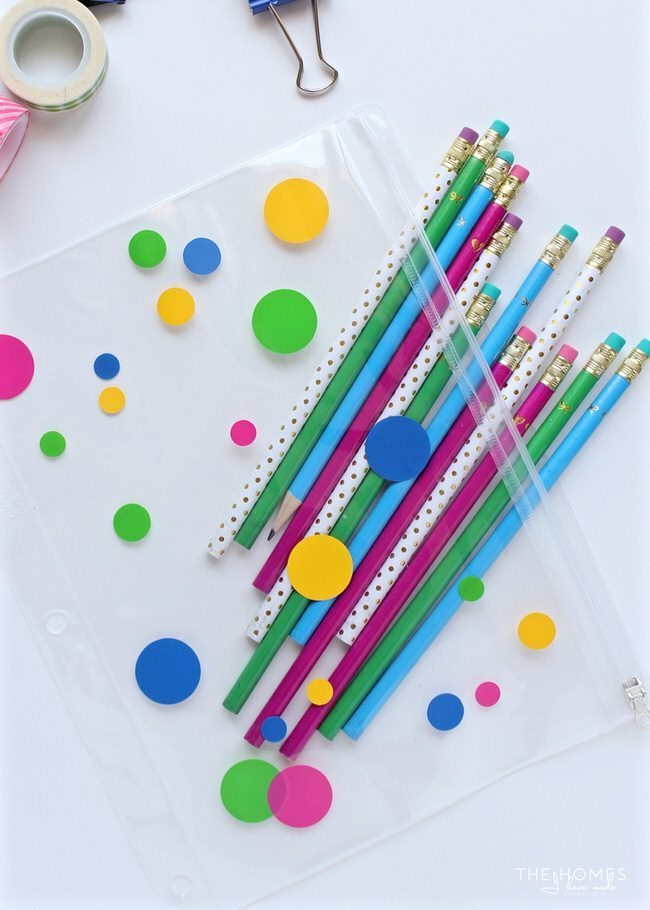 Last but not least, the standard folder is almost always on the supply list. And with just a bit of effort, you can transform them from simple…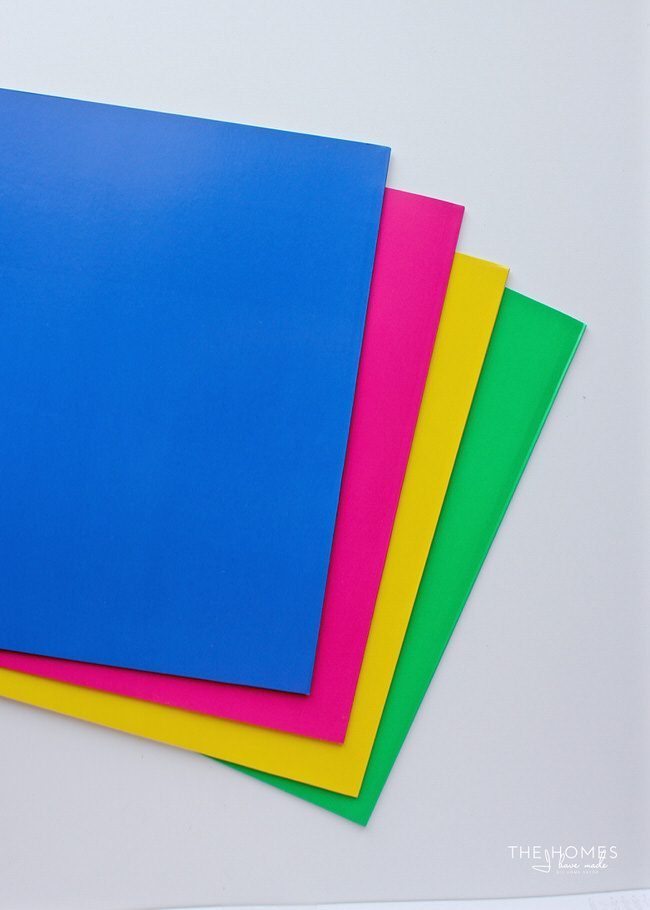 …to WOW!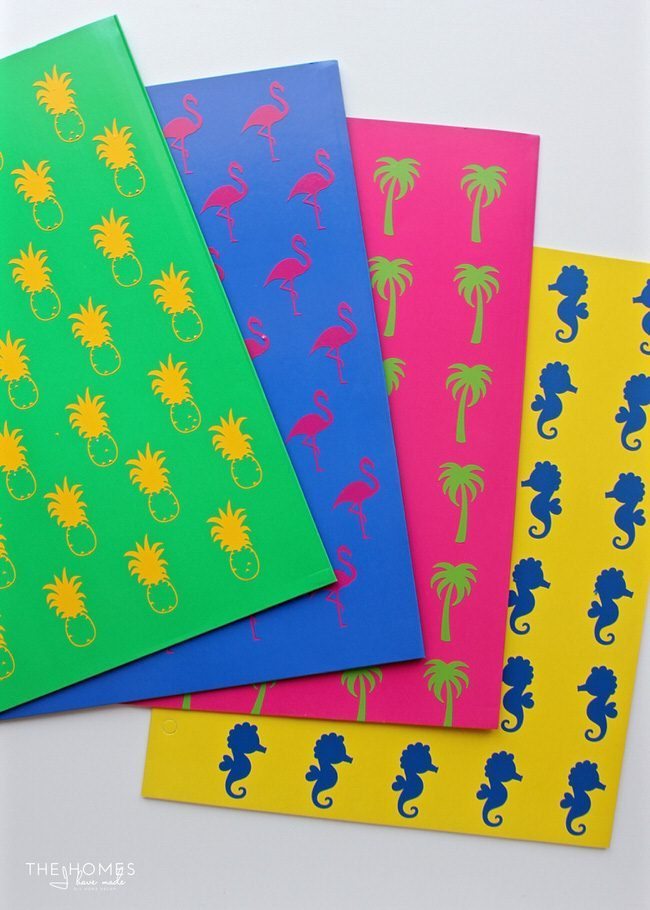 To create these whimsical patterned folders, I selected four basic images in my e-cutter design software (Cricut Design Space) and laid them out in a repeating pattern across 5 columns and down 6 rows.

I then cut them out of green, yellow, pink and blue vinyl (to match the folders I selected) and transferred them (all at one time) to the folders using clear transfer paper.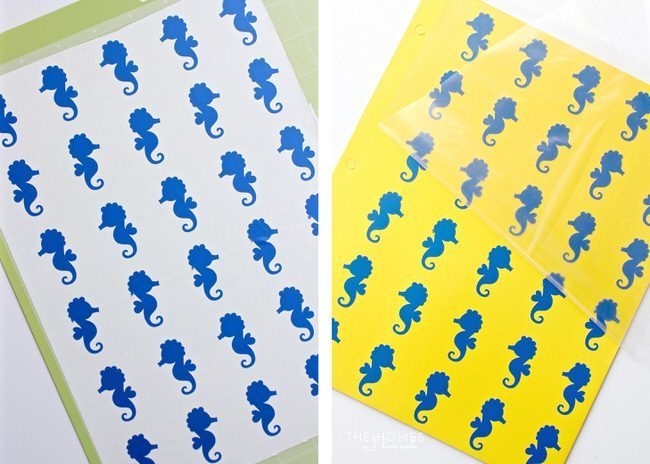 The whimsical designs and Palm-Springs-inspired colors sure would make me eager to pull these out of my backpack and get to work!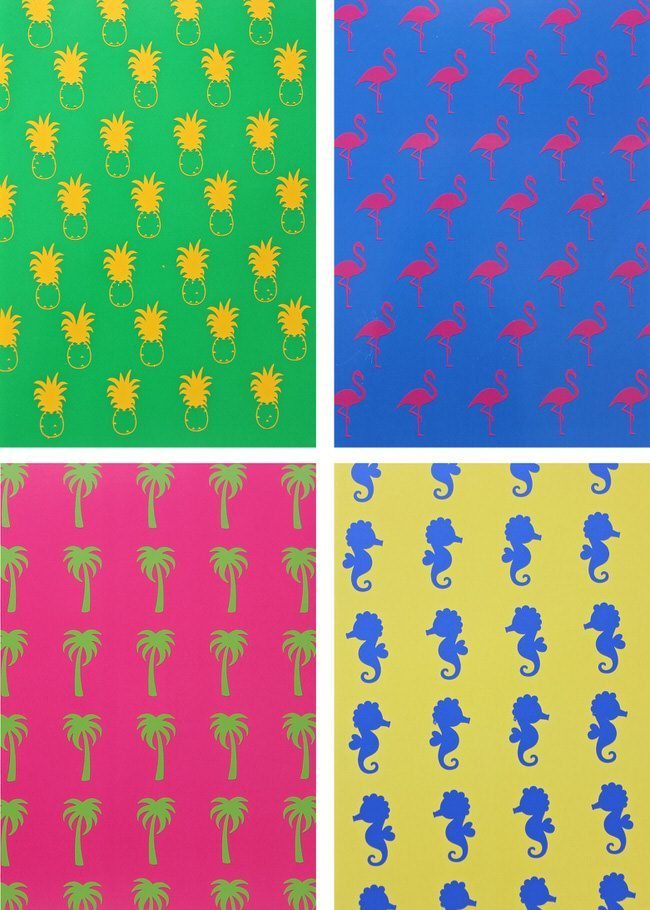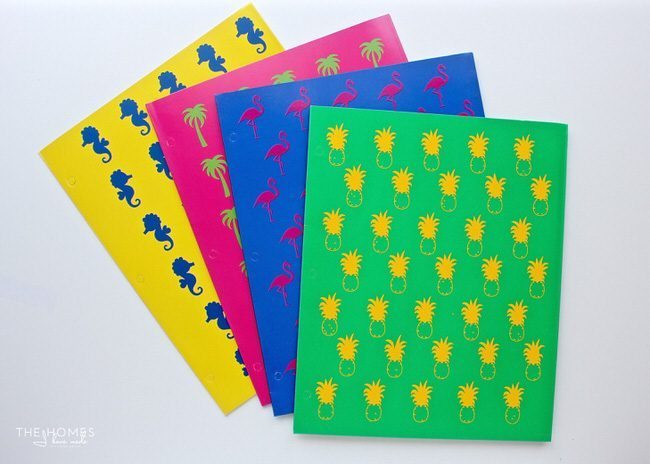 If you (or your child!) can't find anything you like in the school supply aisle, consider buying the most basic supplies and giving them a handmade update! Even if you need to first stock up on some vinyl, stickers, tape or other fun embellishments, you will still likely save money in the end! If you or your child are lost in creating your own designs, labels, patterns (dots, stripes, and plaids), and initials are always a great place to start. Just have fun, be creative, and get busy creating your very own unique, personalized and stylish school supplies for this year!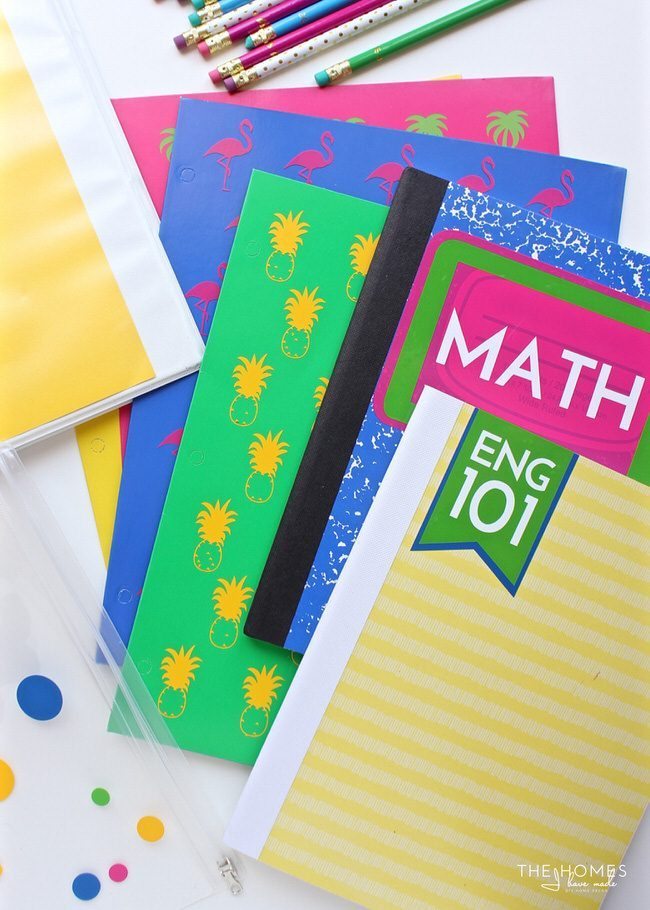 Working with vinyl and my Cricut Explore is one of my favorite ways to personalize, decorate and organize our home! Be sure to check out these creative labeling solutions, as well as all my tried-and-true tips for working with vinyl. Also, if you love what you see here, I'd love for your to subscribe to my newsletter and pop on over to The Homes I Have Made to say HI! Thanks again to Mique for having me stop by to share this fun project with you all! Happy crafting!