My youngest is easily swayed by tv commercials.  Recently he begged me to get Fruity Pebbles so that we could make treats like they do on the commercial.  I saw them at the store and bought them so we could make a suuuuper easy recipe together.  I told him we would make Fruity Pebbles  Name Treats! He was excited. 
Here is what you will need: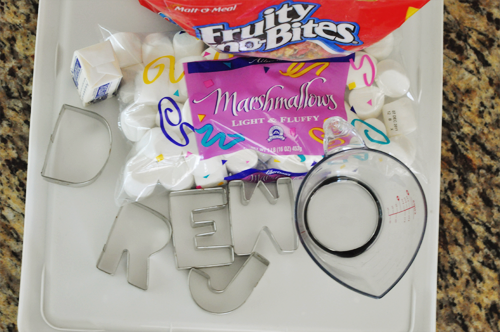 Fruity Pebbles (or Fruity Dino-Bites in our case)
marshmallows
butter
cookie cutters
easy peasy Fruity Pebbles Treat recipe
I am determined to have my kids know their way around the kitchen.
So Drew was so happy that I gave up control let him do everything.
"You mean I get to do EVERYTHING Mom?"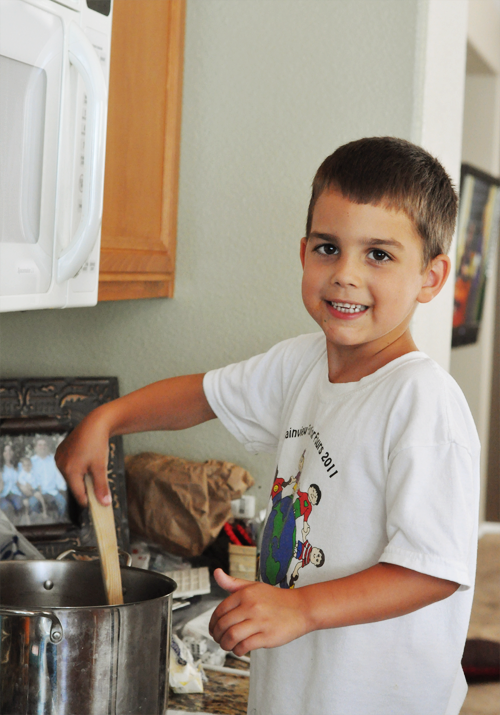 Once you make the Fruity Pebble treats, pat them down in the 9×13.
And watch out for little impatient fingers.
But like any good mom, let your kids lick the spoon.
(their reward for doing all the work)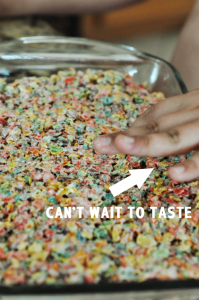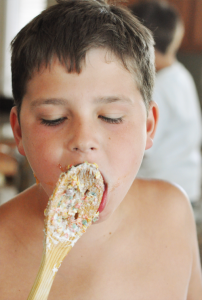 Don't forget to soak the pot immediately-
the WORST is trying to scrape marshmallowy goo off a pot.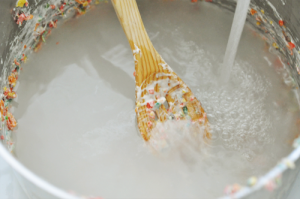 I stick my treats in the fridge to set.
But this time,  a little too long- they were so hard to work with.
 We used alphabet cookie cutters and pushed SO hard to cut out the letters.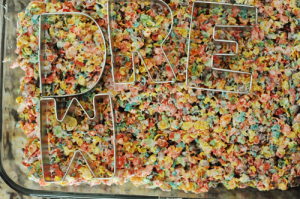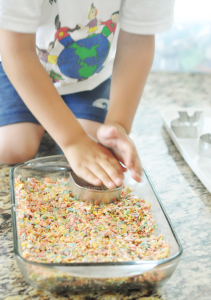 And voila- we have Fruity Pebble names: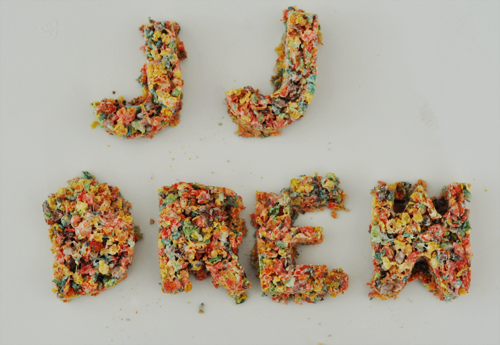 I think if they wouldn't have been so hard, they would be much crisper looking.
My boys didn't seem to mind!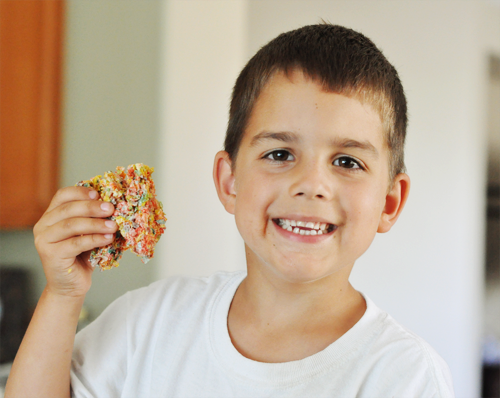 Note: These are seriously sweet treats!
All my boys, husband included, loved them- but I prefer the originals.
(or even better- with caramel or peanut butter added…mmmmmm) ;)