Ever wondered 'when can a child stay home alone'? Check out this guide we've put together to see if your kids are old enough to stay home alone.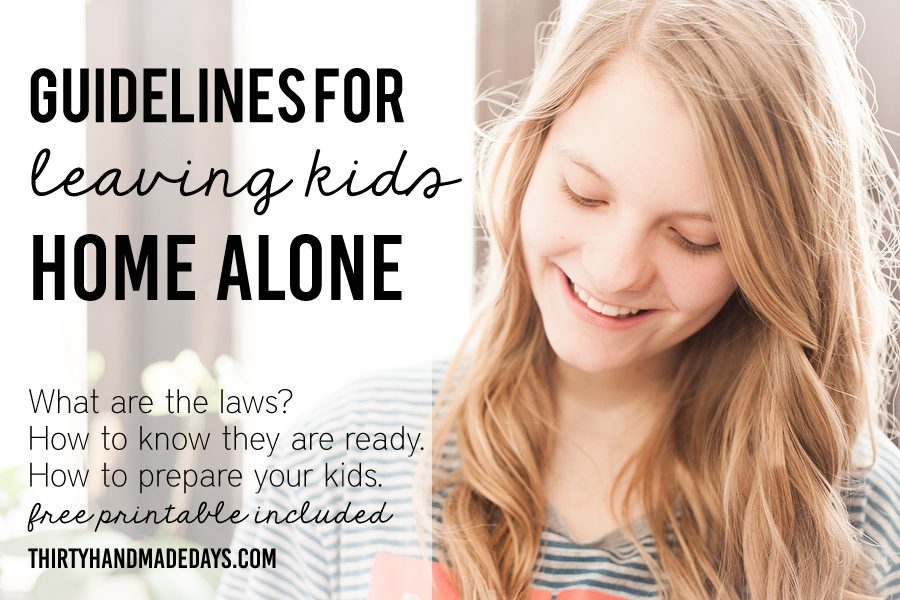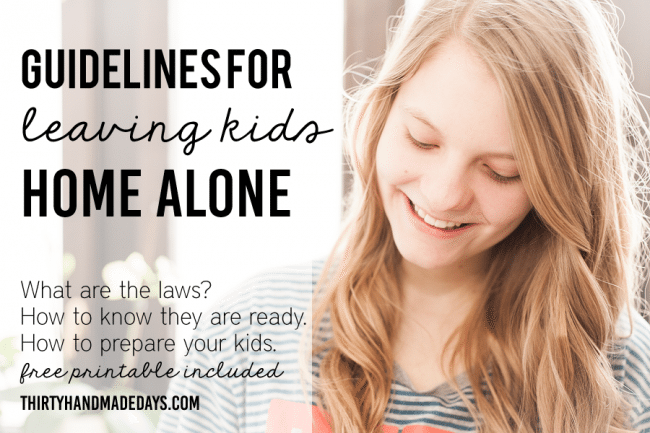 A friend of mine recently shared a chart that showed guidelines for leaving kids home alone. It created a dialogue amongst some friends, much like conversations I've had many time before. There's a lot of debate on the topic and some strong opinions. The really hard thing (at least here in the US) is that each state has different laws and suggested guidelines. I'm not sharing to spark a debate but more to give information and encourage each other. So if you've ever thought 'when can a child stay home alone' then keep reading.
Way back in the day I started babysitting for other kids when I was 10. I babysat 5 kids that I think were 8 and under. I cleaned the house (I can still picture the crazy mess of this particular family- oy!) and I got paid $2 an hour. What a steal of a deal! So when it came time to be left alone, it wasn't that big of a deal. If I could handle other people's kids, I could handle myself. Times have definitely changed over the years. We used to play outside all afternoon until it was dark and not really have to check in. Now it's just not that way. I think it's for a combination of reasons- scarier world, more aware, unsafe situations, media, etc- but things are definitely different. That means that leaving kids home alone isn't as common as it once was too.
What Age Can Kids Stay Home Alone?
Age is a factor for sure. I don't think that any 5 year old ("mature for their age" or not) would be okay to be left alone. But age isn't the only thing to consider. Every child is so different. One of my kids will never be able to stay home alone and yet another who is young is the most responsible of the three.
Here are some other things to consider –
How long will you be gone for?
Does your child follow directions? Will they go by the rules while you are away?
Are there other kids left home too? How many and how old?
How safe is your neighborhood?
Would your child feel safe staying alone?
Information to go over with your child before they stay home alone:
The basic rules.
What they can and cannot do. Be specific so there is nothing left unsaid.
How to lock/unlock the doors and windows.
Do a test run of this to make sure they know how to use all of the locks. Talk about safety and the importance of not answering the phone and door unless it is you.
Emergency Information.
You can read all about safety and emergency evacuation plans and more here.
You can also download a printable babysitter sheet that has important information on it to post at home all the time.
Rules about the neighborhood and friends.
Can he or she go outside at all? More important spell-it-all-out topic.
Kitchen rules.
As a general rule, young kids shouldn't be turning on the oven or stove without adult supervision. But as they get older, they should be able to be in the kitchen. Read more about kids cooking camp and some guidelines for they should/shouldn't do by age.
Let him/her ask any questions or address concerns.
You don't want to give them too much information to scare them, but you do need to have an open conversation to make sure they are comfortable to be left alone. This goes back to – is he or she ready? Some kids at 10 years old are begging to stay home, others never ever want to be left alone.
Note: The chart below has suggested guidelines. I gathered the bulk of my information from this post: When can you leave a child home alone?
Age restrictions with sources were found here. I have asked police officer friends for what is legal in California. Consult your state/county/city as some of it is more specific than just the state.
Ages Kids Can Stay Home Alone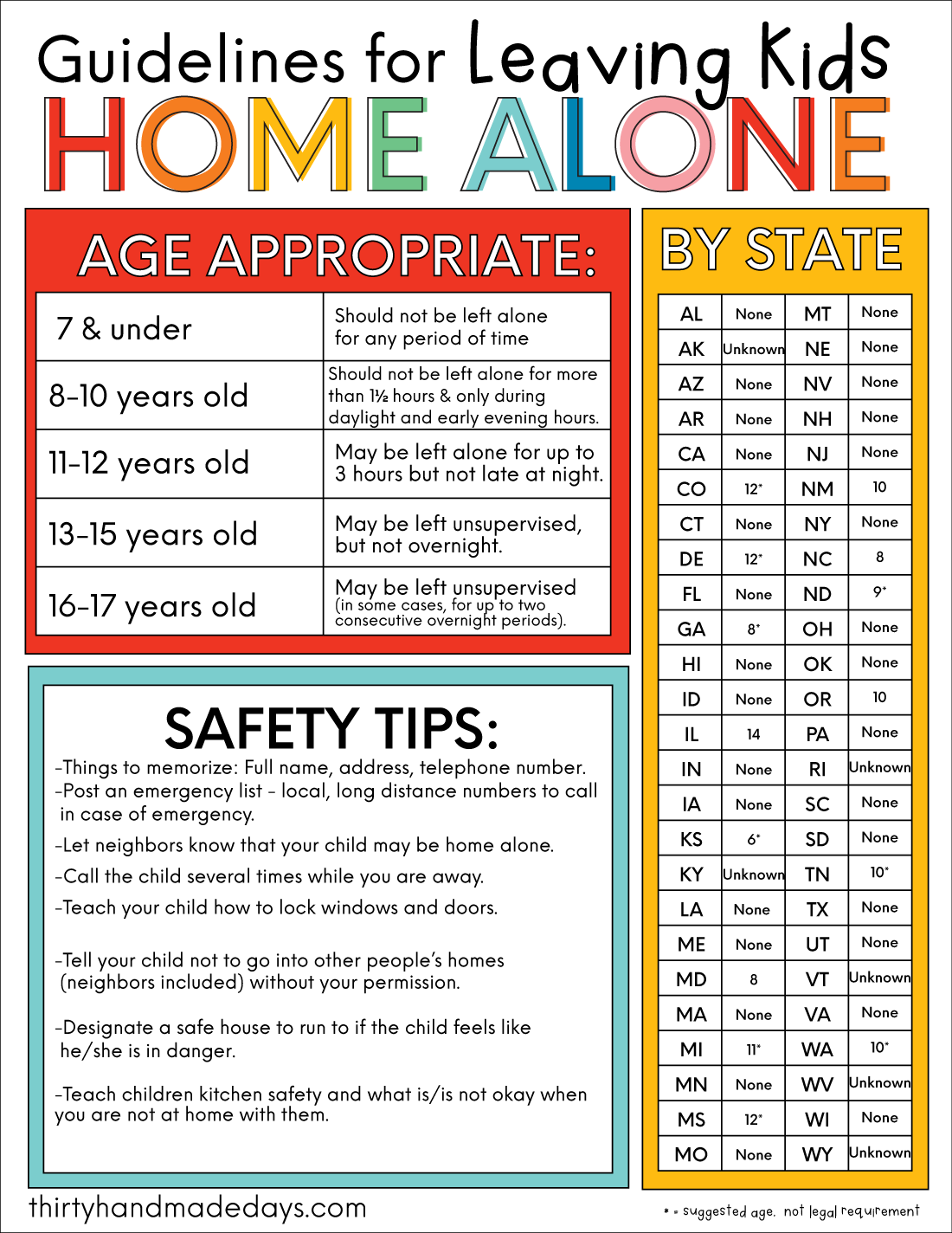 Get a downloadable version here:
Other guideline posts
If you love this post, you're going to love these other guidelines posts. Please click each link below to get the information: