You know I'm a fan of printables of all kinds.  This simple set from Taryn of Design, Dining and Diapers is perfect for the winter! Are you following my Holiday Bake Craft & Crochet Series? By the end of the month Skip to My Lou, Your Homebased Mom and I will have shared over 100 fabulous handmade gift tutorials.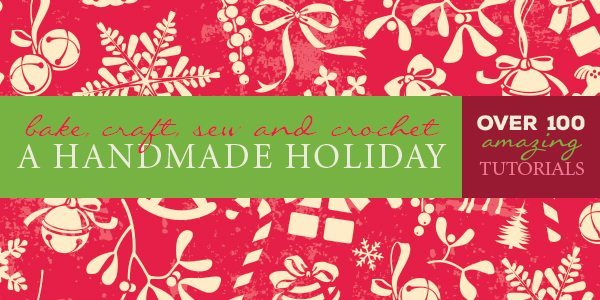 Each day be sure to visit the guest poster's blog for a chance to win BIG! Up for grabs is a Cricut cutting machine, a Blendtec blender, a Baby Lock sewing machine and a $300 Michaels gift card! Grab a new entry every day! Enter to win the Cricut Machine and Holiday Crafting Bundle!  Take it away Taryn..
Hello Everyone! I'm Taryn from Design, Dining and Diapers, a lifestyle blog where I share DIY Projects, Seasonal Crafts, Decorating My Home, Gluten-Free Goodies and a little bit of this and that. It's such an honor to be at Thirty Handmade Days for the first time!
So who is getting into the Christmas spirit?! I'm loving this series and it's motivating me to start thinking about what I want to do around my house this year. One thing I've realized over the years is that Christmas season comes and goes so quickly and by the time I decorate my home just the way I want it for Christmas, the day is already over. Anyone else feel like that?
Anyway, I've been trying to come up with Christmas Decor Ideas that can easily be worked into my every day decor. One thing you can do is simply switch out family photos with Holiday Printables. Or attach them to fun clipboards for a trendy look! Super easy, FREE and it will take you 5 minutes. I'm pretty sure any one can do this :)
I'm generally a neutral girl, but it's always fun to throw some color in the mix. One of my favorite color combos for the Holidays is a deep red and turquoise. It's a little retro modern and I love it! (You can see my Sweater Wreath Tutorial HERE)

So here is a FREE Holiday Printable that's fun and seasonal and all you have to do is switch out a few of your current photos.
Here are some of my other favorite Christmas Projects:
How To Create The Perfect Gift Basket
Taryn is the owner/editor of Design, Dining and Diapers, a lifestyle blog that focuses on DIY home decor, design, seasonal crafts, easy recipes and just being a mom! Taryn lives in the greater Seattle area with her husband, 3 year old daughter and 1 year old son. Read more here.