While we love love love my Mom's Chicken Enchiladas, long ago I found a beef recipe that my family loves.  These Beef Enchiladas are simple to make but taste great.  They can be made ahead and kept in the refrigerator until dinner time and put in the oven.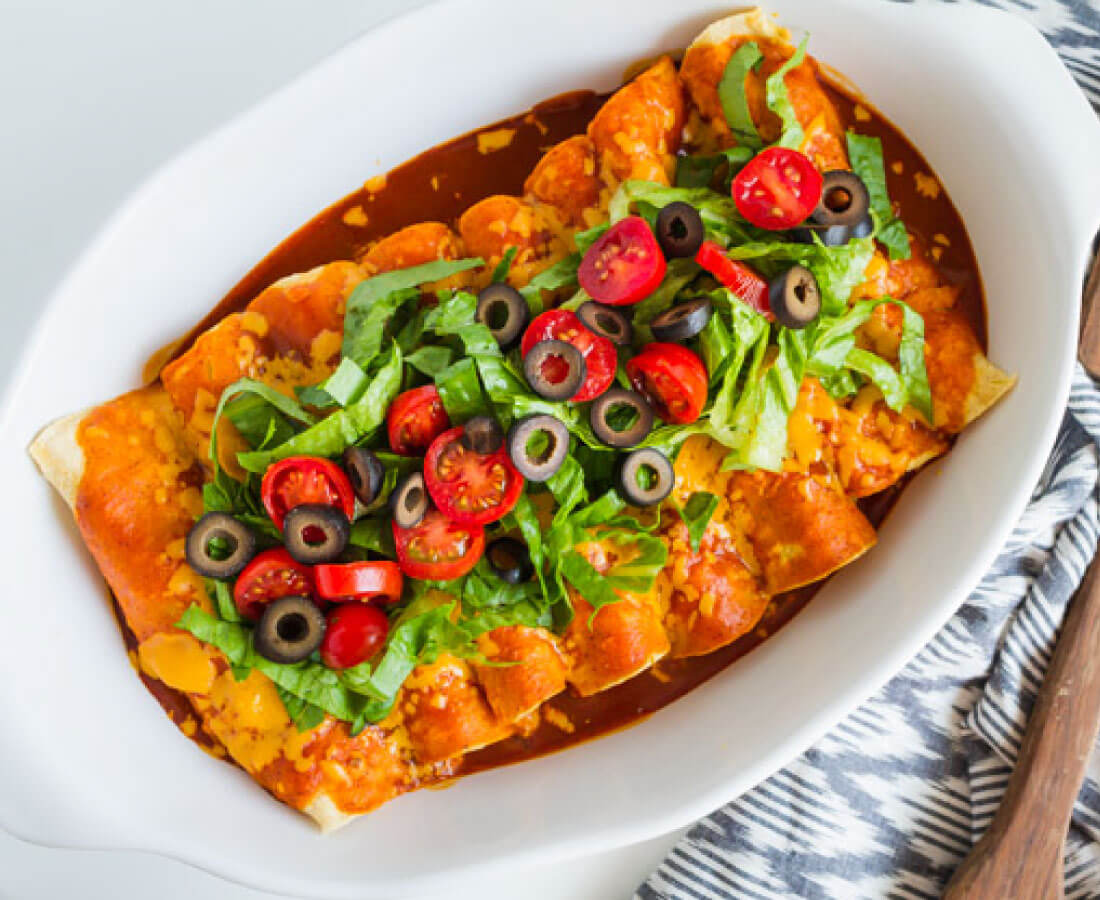 You don't need much to make these and they are one of Josh's favorites.  I need to remember to make them more often for my family! They take a few more steps than my Cheater Beef Enchiladas but I think they are well worth the effort.
Beef Enchiladas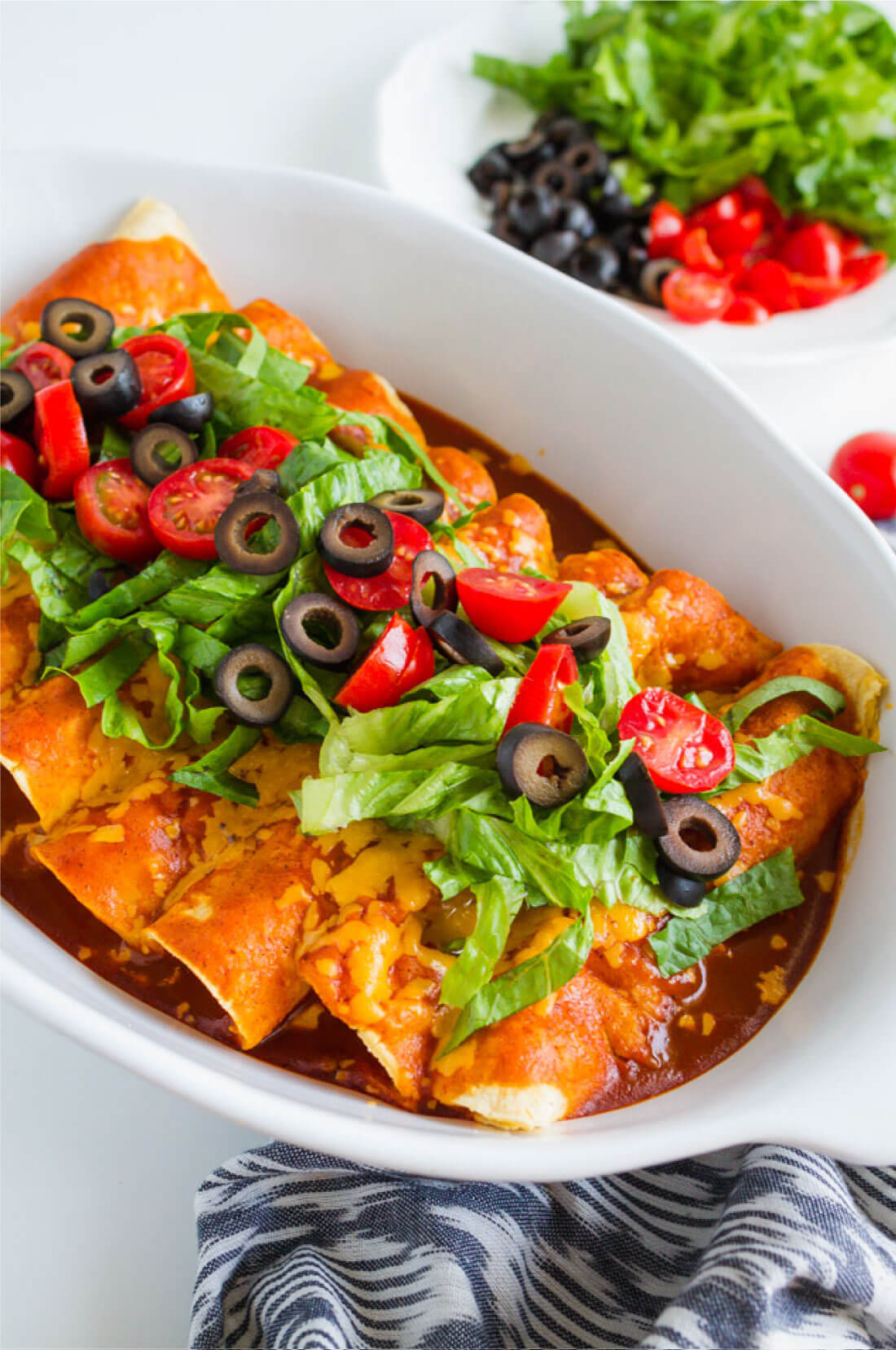 Looking for other easy main dishes?
Beef Enchiladas Recipe
Homemade Beef Enchiladas
Ingredients
3 Tbsp. chili powder
1 Tbsp. sugar
3 Tbsp. flour
2 Tbsp. vegetable oil
1 (15 0z) can tomato sauce
2 c. water
1½ tsp. cumin
¾ tsp. garlic powder
1 lb. ground beef
1 pkg. shredded cheddar or mexican cheese
8-12 corn tortillas
Instructions
Preheat oven to 325. Mix first 4 ingredients til smooth in pot. Add next 4. Bring to boil then reduce heat to simmer. Simmer while finishing other components.
Brown beef. Pour red sauce into bottom of 9x13 pan to cover.
Spoon beef into corn tortillas. Add cheese. Roll up. Place seams down. Then add remaining red sauce. Top with more cheese. Bake at 325 for 45 mins or until cheese is bubbly.
Notes
I serve this with sour cream on the side.
I prepared these enchiladas for dinner recently and paired my all time favorite
stick of butter rice
with them.  While normally the rice goes along with pot roast or a hearty all American meal, serving it with enchiladas was a nice change.  Yum!
Food photography and styling courtesy of My Name is Snickerdoodle.