Truth: kitchen gadgets make me giddy. Buying an egg slicer in college made me feel like an official grown up. Only adults have egg slicers. (ha!) When I got an apple, peeler, slicer I felt I had arrived.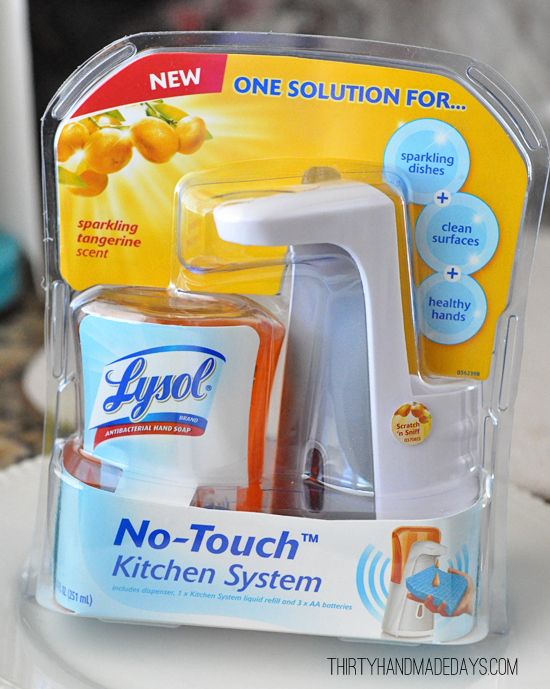 Getting a new kitchen gadget- the Lysol No Touch Kitchen System- made my day. A soap dispenser that you just wave your hand under and the soap comes out? Magic. My kids think so too. And seriously- anything that encourages my kids to wash their hands more I am all for.
Gadget thoughts:
Super easy to put together. Just snaps into place. I had a harder time getting the package to open than I did putting it together.
Simple and straightforward.
Smells good.
And getting my girl to wash dishes because she could test out the new gadget? Bonus. I might have another gadget lover on my hands.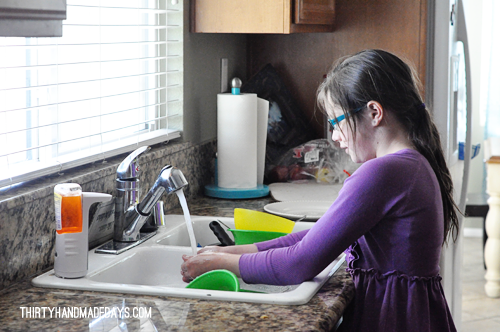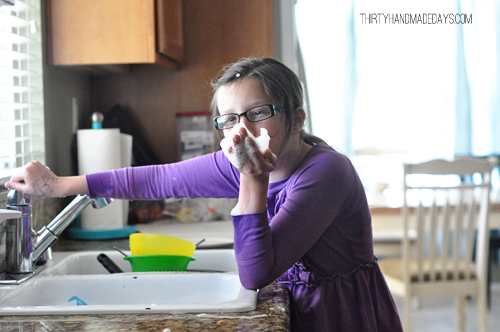 Mother and daughter approved.
I just need to be careful to let my big guy use it or we could have this on our hands: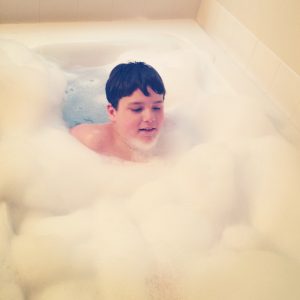 I took the Undercover Kitchen System Challenge and got a 6 out of 8. Take the challenge and let me know what you got.
For a chance to win a No Touch Kitchen System with a year supply of soap complete these two steps:
Share the Undercover Challenge with your friends below
Tell us that you did AND tell us your kitchen cleaning challenge below
Are you a gadget lover too? Or am I the only one who loves her egg slicer?
This is a sponsored conversation written by me on behalf of Lysol. The opinions and text are all mine. Official Sweepstakes Rules