By now you know that I'm all about easy but good meals.  With limited time and family full of GROWING kids (holy cow! They are eating me out of house and home), it's gotten increasingly harder to have a meal on the table every night.  Sigh.  I am always on the lookout for yummy, simple main dish recipes.  Enter Chicken Tortilla Bake: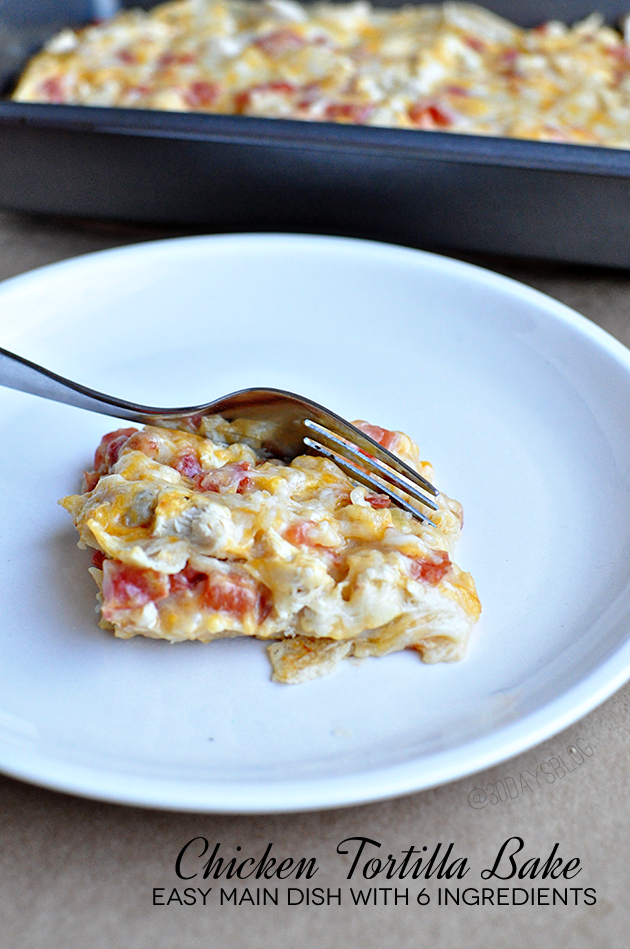 This is an even simpler version of my Mom's Chicken Enchiladas.   It takes no time and still tastes great.  I have been trying to bake chicken ahead of time to use throughout the week so it's ready to go when I need it.  It's just one less thing to do when I'm in a hurry.
Chicken Tortilla Bake
Ingredients
1 can cream of chicken soup
1 10 ounce can diced tomatoes with green chiles, undrained OR 1 c. salsa
12 small corn tortillas, cut into thin bite-size strips
3 cups cubed cooked chicken
1 cup shredded cheddar cheese
½ c. milk
Instructions
Preheat oven to 350 degrees F.
In a bowl combine soup, milk and undrained tomatoes or salsa and set aside.
Sprinkle one-third of the tortilla strips over the bottom of an ungreased rectangular baking dish.
Layer half of the chicken over the tortilla strips.
Spoon half of the soup mixture evenly over top.
Repeat layers.
Sprinkle with the remaining tortilla strips and top with cheddar cheese.
Bake, covered, about 40 minutes or until bubbly.
Uncover; bake about 5 minutes more or until cheese is melted.
Note: This recipe is on the more mild side.  It can be spiced up with hotter salsa instead of the tomatoes with chiles.  All families have their own style of cooking so do what works best for yours!
One other silly little tip- I use a pizza wheel to cut my tortilla strips in even, straight lines.  I actually use my pizza wheel to slice thru all kinds of things.  It's like my secret weapon in the kitchen.  What are your favorite tips in the kitchen?
Looking for other delicious main dishes?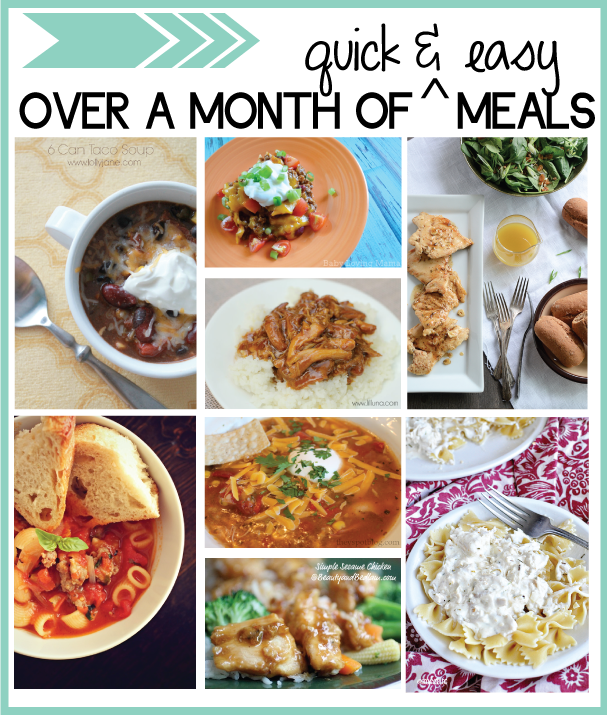 Over a month's worth of easy & fast dinners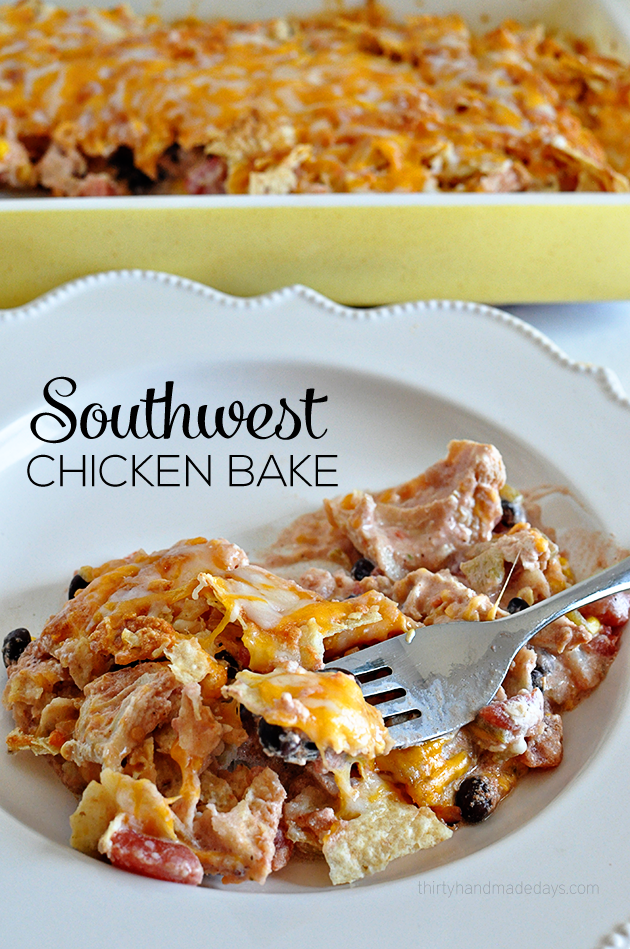 Southwest Chicken Bake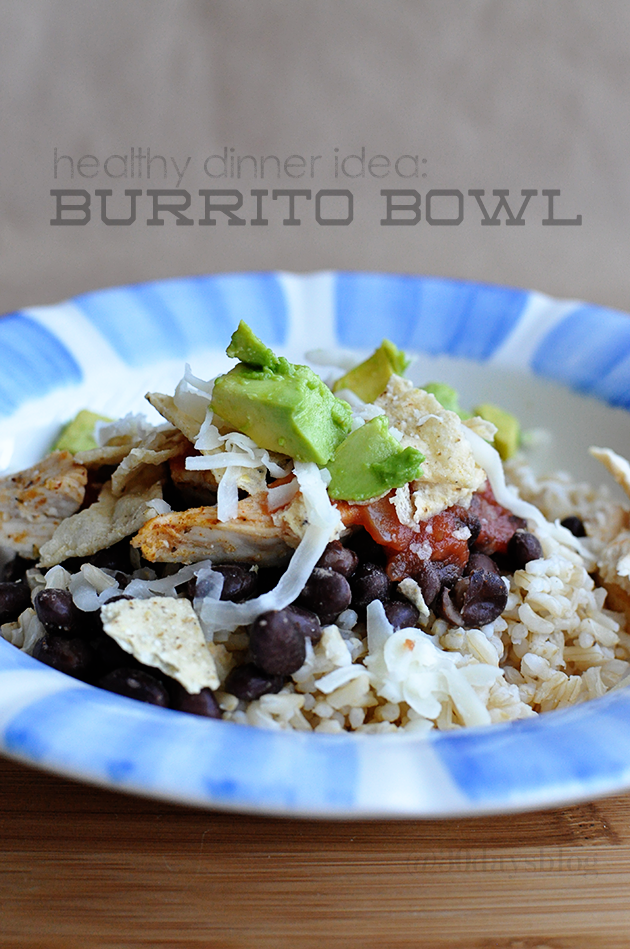 Burrito Bowl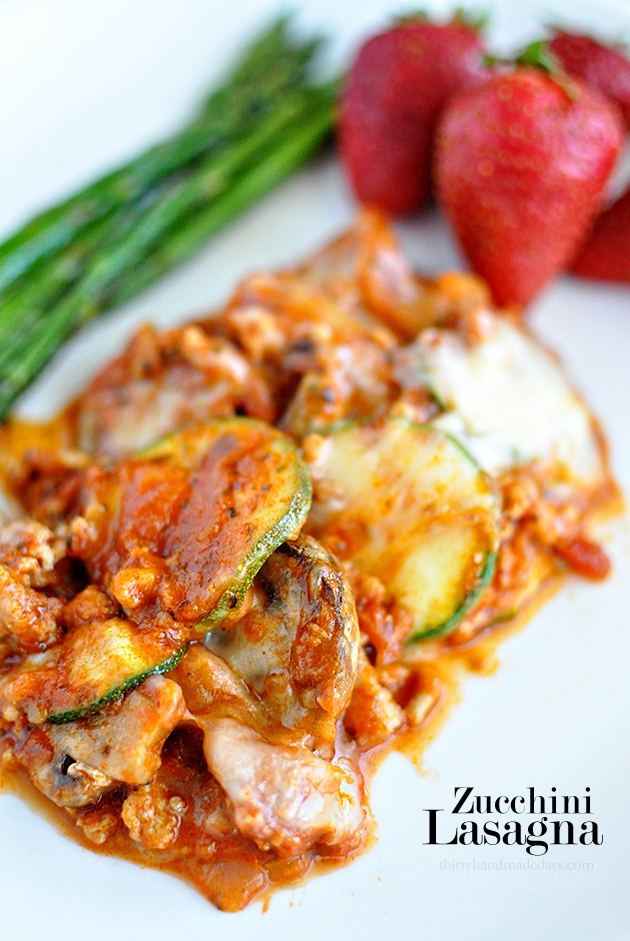 Zucchini Lasagna