Mexican Lasagna is a yummy twist on an old classic – pasta with Mexican ingredients.  Give it a try!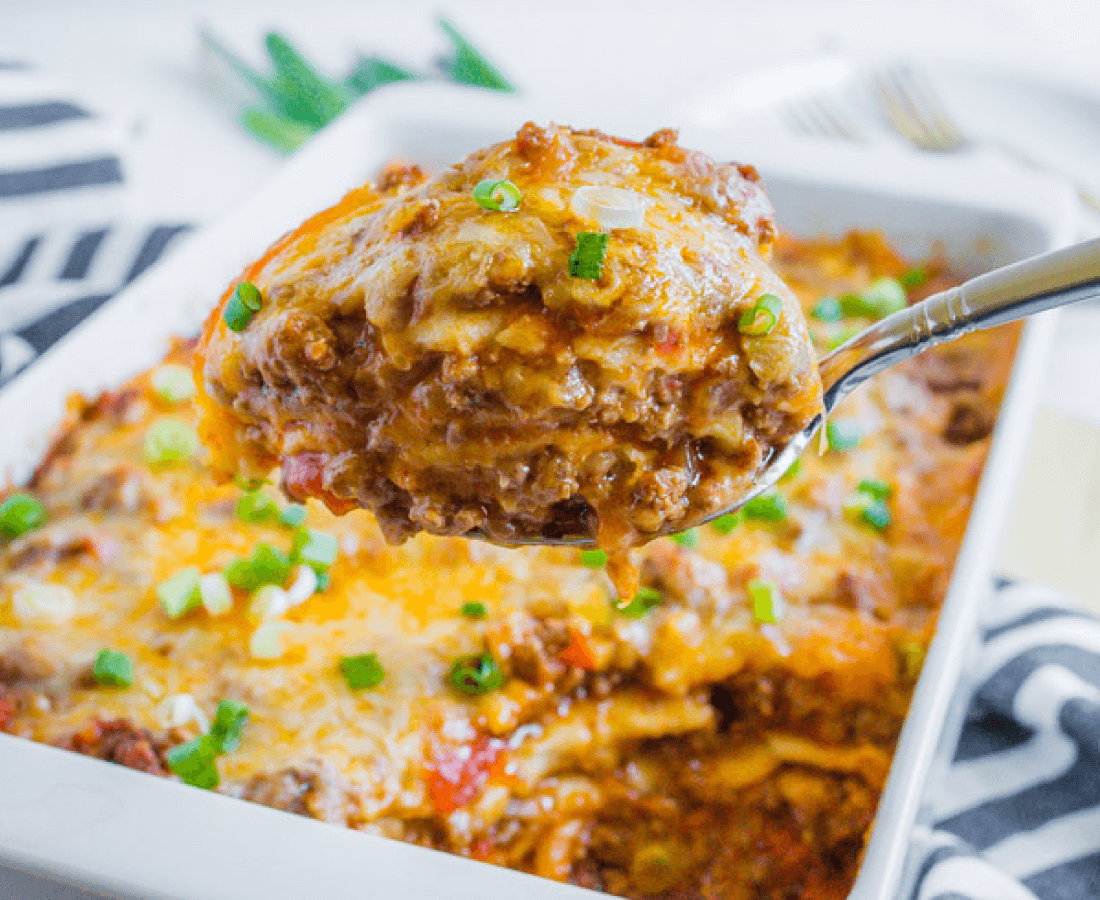 Mexican Lasagna
What I love about lasagna is that it takes a little work and tastes good every time.  I've never made lasagna for my family that they didn't like.  And when everyone likes a meal – I call it a win.  I also like that you can put it together and save it for later if you want.  An easy way to do that is to put foil over the top and put the cooking directions, stick it in the freezer and then pull it out when you're ready to heat up for your family. 
My family loves all kinds of Mexican food and they love lasagna.  This is easy one for me to make everyone happy! The spices in it are pretty mild but you could add more if you prefer.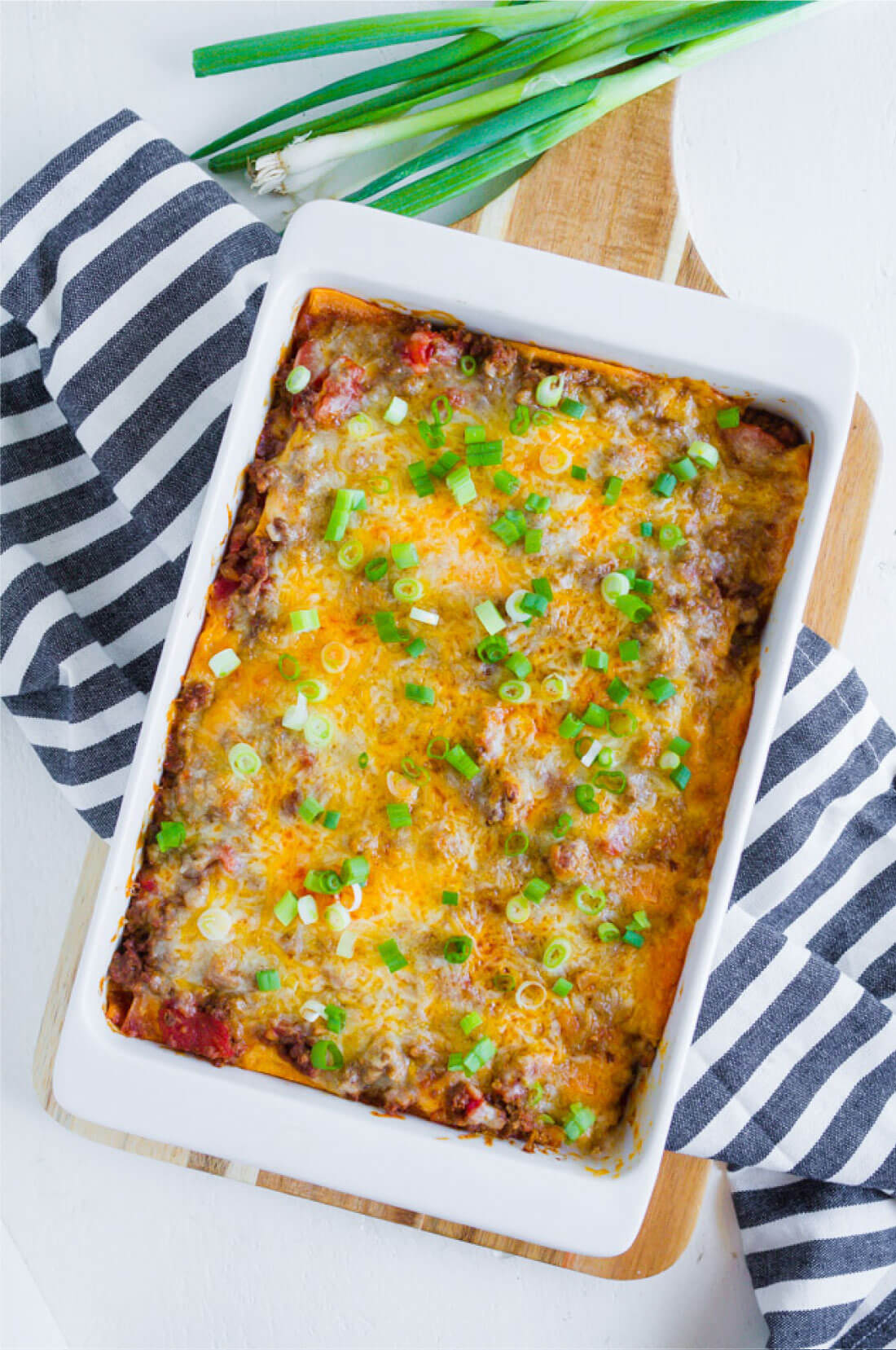 To make this Mexican Lasagna recipe, you'll need:
This recipe is so easy and delicious – and you probably already have these items on hand! It's a little twist on an old classic lasagna, just enough to change it up.  Try it with Instant Pot Mexican Rice, a salad and call it good.  Yum!  Here's what you need: 
EVOO (extra virgin olive oil)
ground beef
 chili powder
cumin
red onion
can stewed tomatoes or fire roasted chopped tomatoes
medium heat taco sauce (you can use spicier version if you like spice!)
can black beans
frozen corn kernels
flour tortillas
 shredded cheddar
green onions
9×13 casserole dish
saucepan
wooden spoon or I LOVE my spurtle for recipes like this!
See full recipe below to get the easy directions.
Other Lasagna Recipes
If you love this easy Mexican Lasagna recipe, you're going to love these other lasagna recipes. Please click each link below to find the easy, printable recipe!
Mexican Lasagna Recipe
If you love this Mexican Lasagna as much as I do, please write a five star review, and be sure to help me share on facebook and pinterest!

Mexican Lasagna
Ingredients
3 TSP extra virgin olive oil
2 lbs. lean ground beef
2 Tsbp chili poder
2 tsp ground cumin
½ red onion, chopped
1 (14 oz) can stewed tomatoes or fire roasted chopped tomatoes
1 c. medium heat taco sauce
1 (15 oz) can black beans, drained
1 c. frozen corn kernels
8 (8 inch) flour tortillas
2½ c. shredded cheddar
2 green onions, finely chopped
salt
Instructions
Preheat oven to 425 degrees. Preheat a large skillet over medium high heat.
Add 2 TBSP extra virgin olive oil and ground beef.
Season with chili powder, cumin and red onion.
Brown the meat, 5 minutes.
Add tomatoes and taco sauce.
Add black beans and corn.
Heat the mix through, 2-3 minutes then season with salt.
Coat a shallow baking dish with remaining olive oil, about 1 TBSP.
Cut the tortillas in half or quarters to make them easy to layer with.
Build lasagna in layers of meat, then tortillas, then cheese.
Repeat (ending with cheese on top).
Bake lasagna 13-15 minutes until cheese is bubbly and brown.