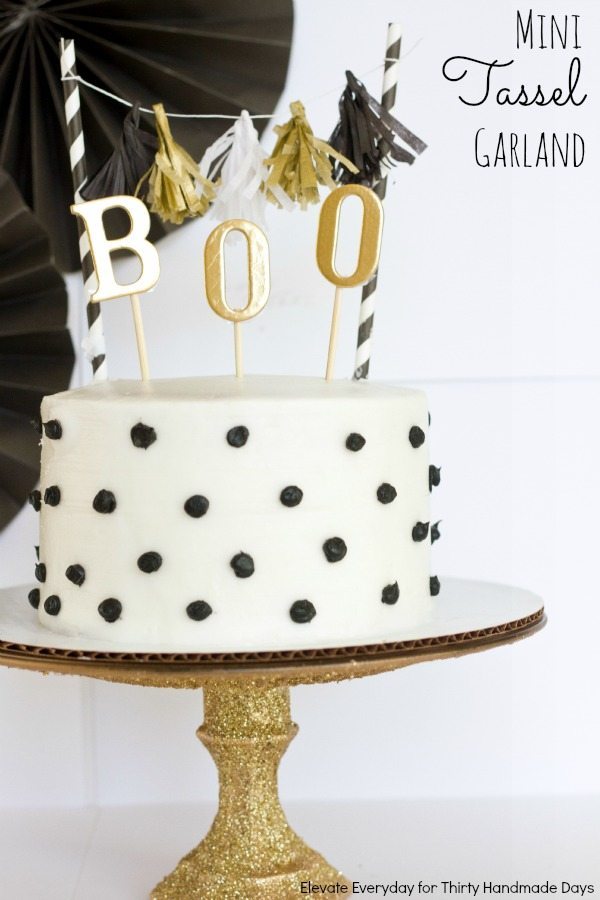 Hi there! I'm Jen from Elevate Everyday and I'm super excited to be sharing a cake topper you can make in 5 seconds and a mini tassel garland. I love to throw parties and I can find just about any reason to find one. The problem is I'm usually running short on time. If I can make something quickly and have it add a pop to my dessert table or party, sign me up.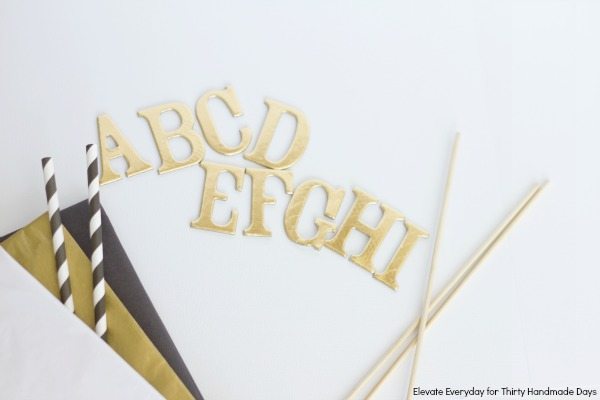 My little girl is turning 6 soon and she is requesting a Halloween birthday party. I don't have very much orange and black, but I do have white, gold and black so we are going to throw her a "Boo-tiful Halloween Birthday!" I hope it comes together nicely!
I grabbed gold letters from Hobby Lobby and glued them onto skewers, took less than a minute.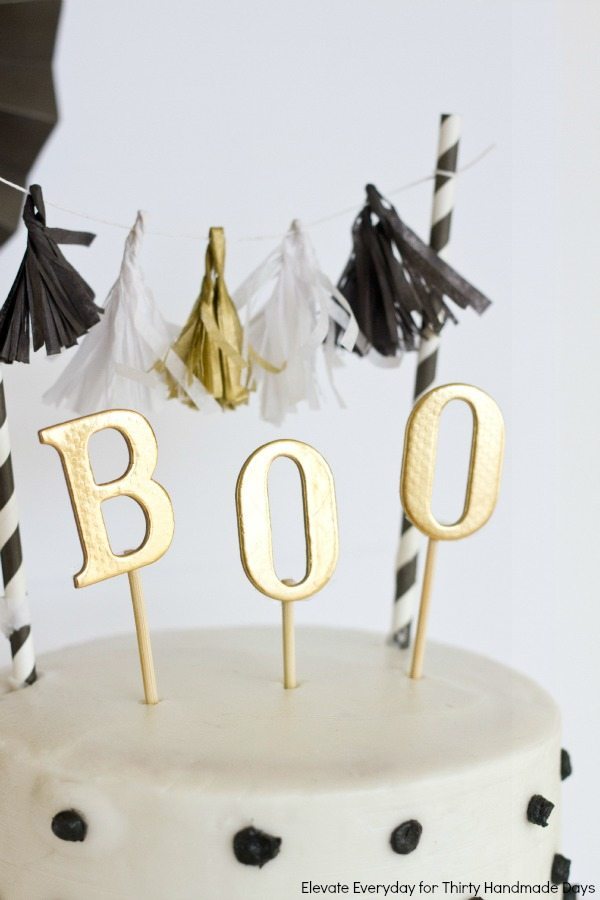 For the tassel garland, I cut pieces of tissue paper 4.5″ x 4″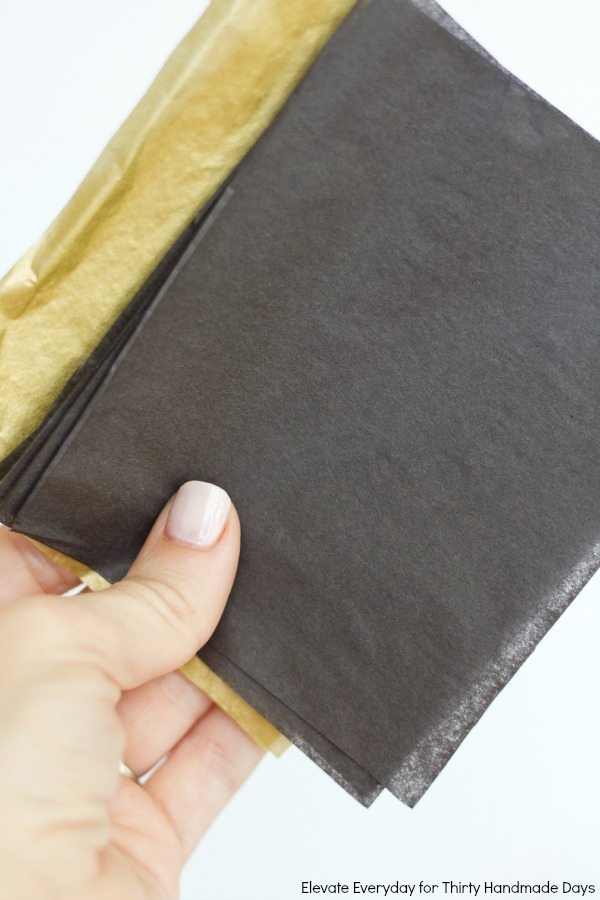 Fold them hot dog, then hamburger and cut your fringes.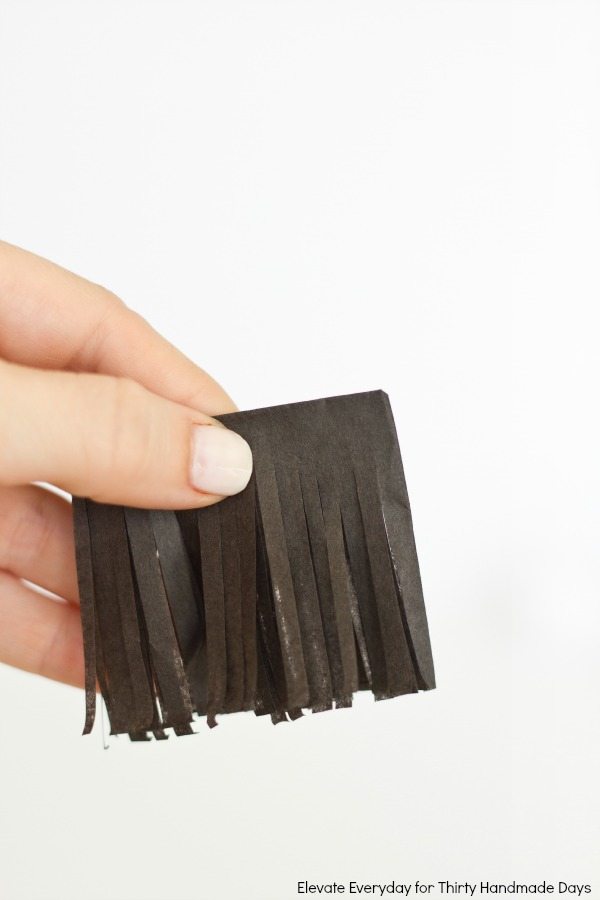 Unfold the tissue when you are done cutting and start rolling.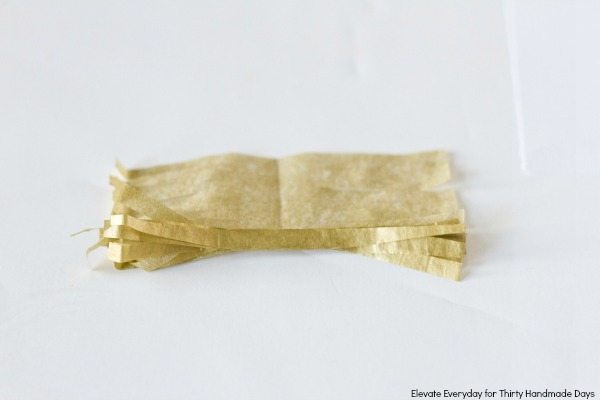 Twist in the middle, put a piece of twine where the twist is and then twist the 2 sides together.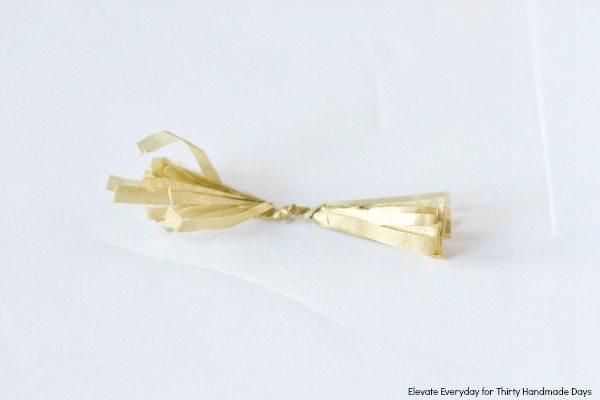 Just a mini version of the darling garlands we all love.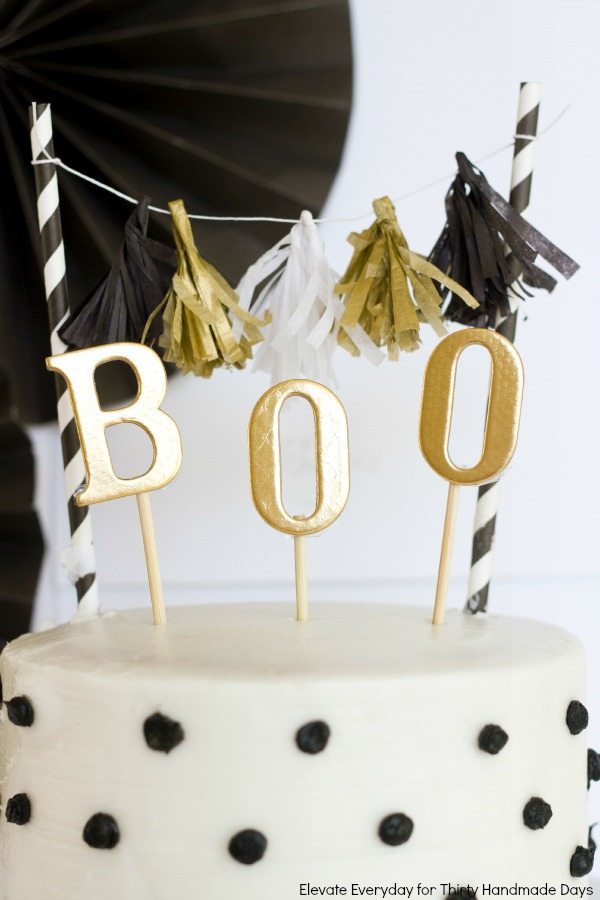 If you want to make thumb tac spiders or a glittered cake stand check out these posts! A couple super easy, cute crafts!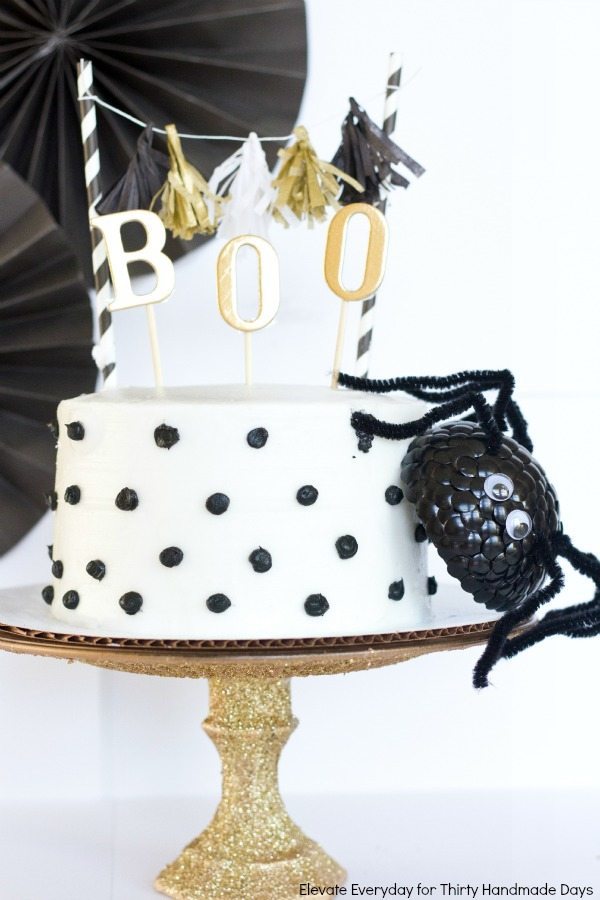 Thanks for letting me visit!