While I've always been a fan of corn on the cob, getting it straight out of the oven is my new favorite way to eat it.  Mmmmmm mmmm!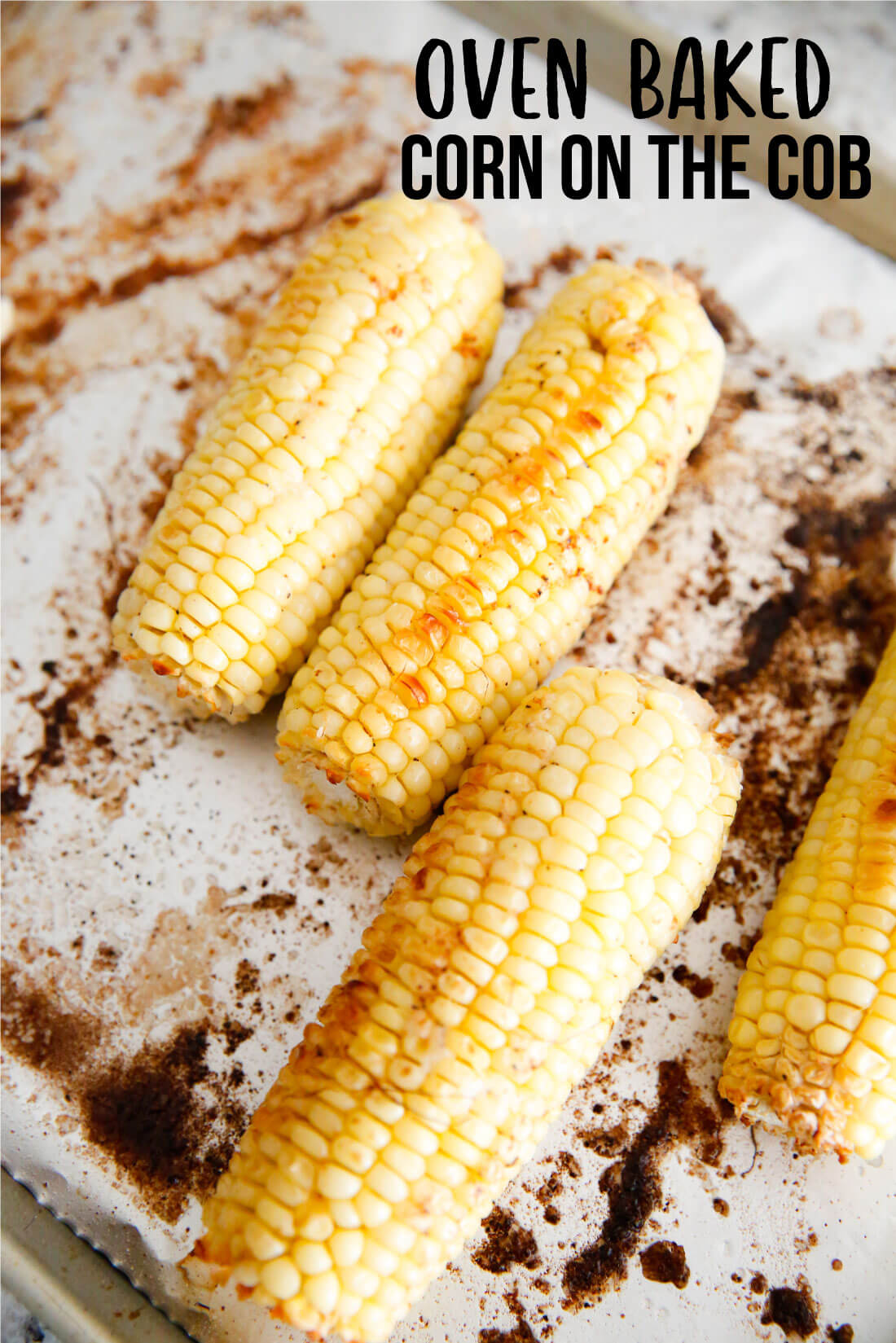 For my outdoor summer party I was concerned about getting the timing of everything down.  I knew that the food would taste good but could I make it all perfectly hot at just the right time.   Instead of putting the corn on the cob on the grill, I decided to stick it in the oven.  The end result was amazing!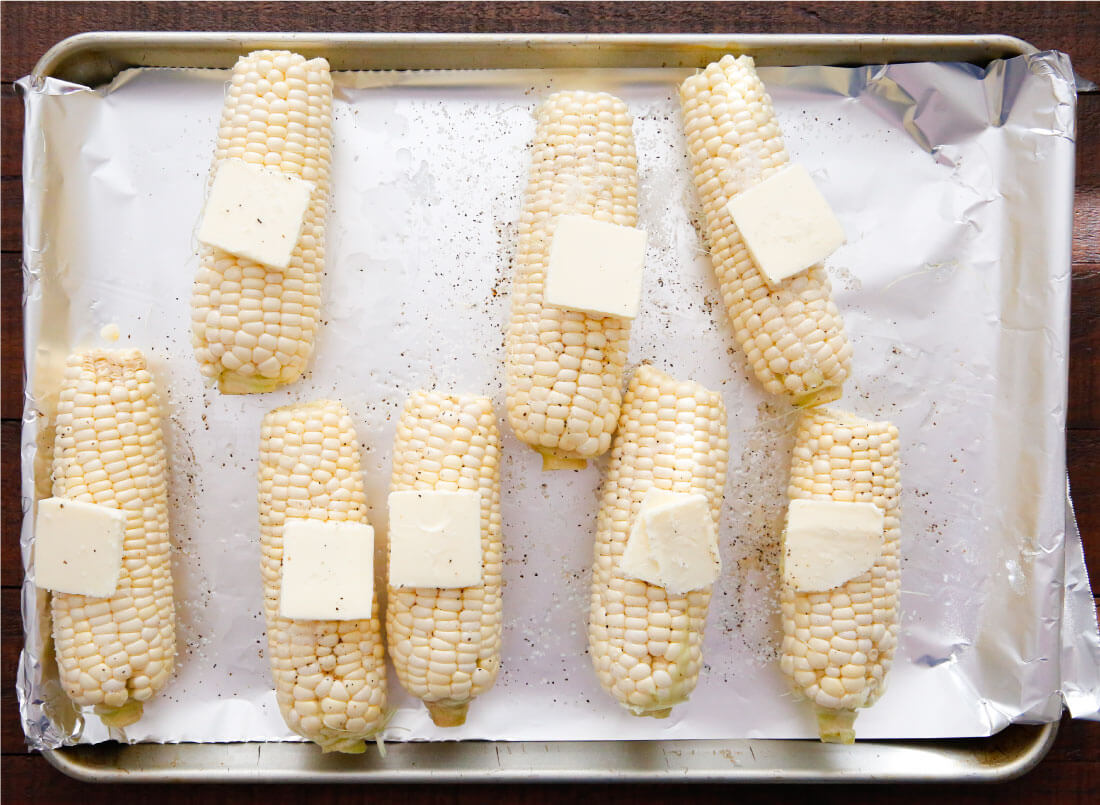 I don't know if I'll ever go back to boiling (my typical method) or grilling! 
If you like corn, you have to try these recipes too:
Corn on the Cob in the Oven
Here are the easy how to directions: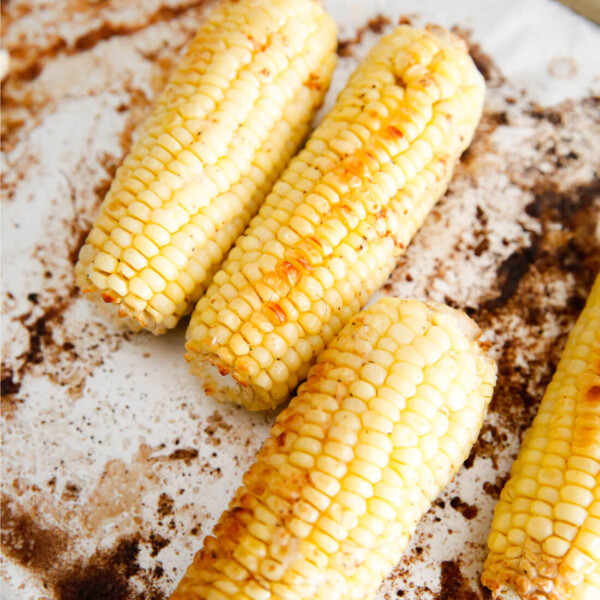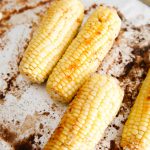 Print Recipe
Oven Baked Corn on the Cob
Once you try Oven Baked Corn on the Cob, you'll never want to have it any other way. It is so easy to make and tastes incredible!
Ingredients
corn on the cob

butter

kosher salt

pepper
Instructions
Preheat the oven to 400 degrees.

Line a jellyroll pan with nonstick foil and set aside.

After washing and husking the corn on the cob, season your corn with salt and pepper.

Add a pat of butter to the top of each corn on the cob.

Bake for 35-45 minutes, keeping your eye on it until it starts to brown.

Rotate the corn about every 15 minutes to cook evenly.

Add more butter straight out of the oven if desired.
I found the recipe for oven baked corn over on Hugs and Cookies.   There were a few other recipes or ways of baking corn but this one was the easiest and I'm so glad that I went with it!
This corn is perfect for summer! But now I'm ready to bake it all year long.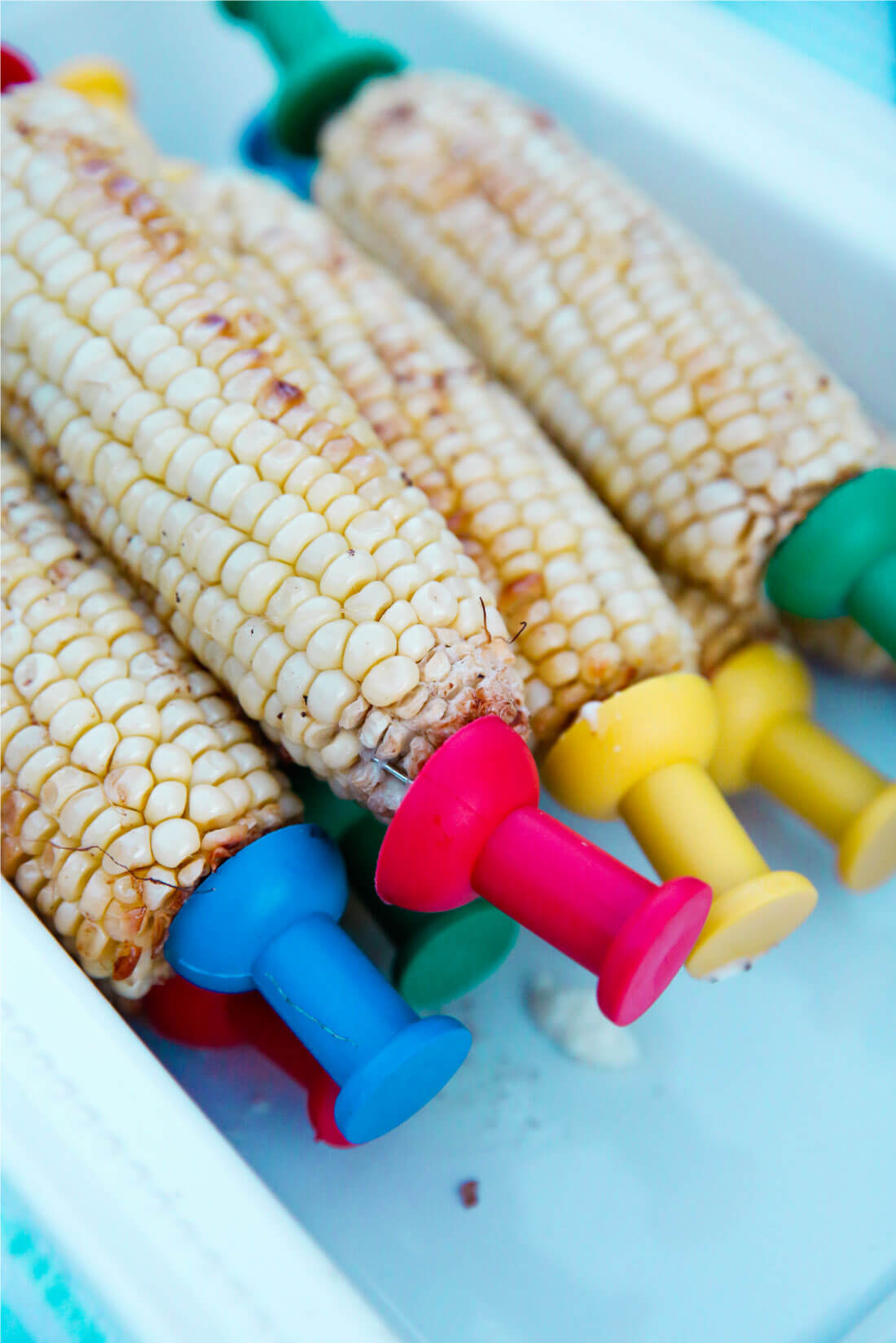 Check out some other recipes that I served at my outdoor party: