My love affair with all things pumpkin continues. I just can't help myself.  These Pumpkin Whoopie Pies are not only easy to make but so so so good.  Josh ate one and said "they are like biting into a cloud."  I'll take that as a win!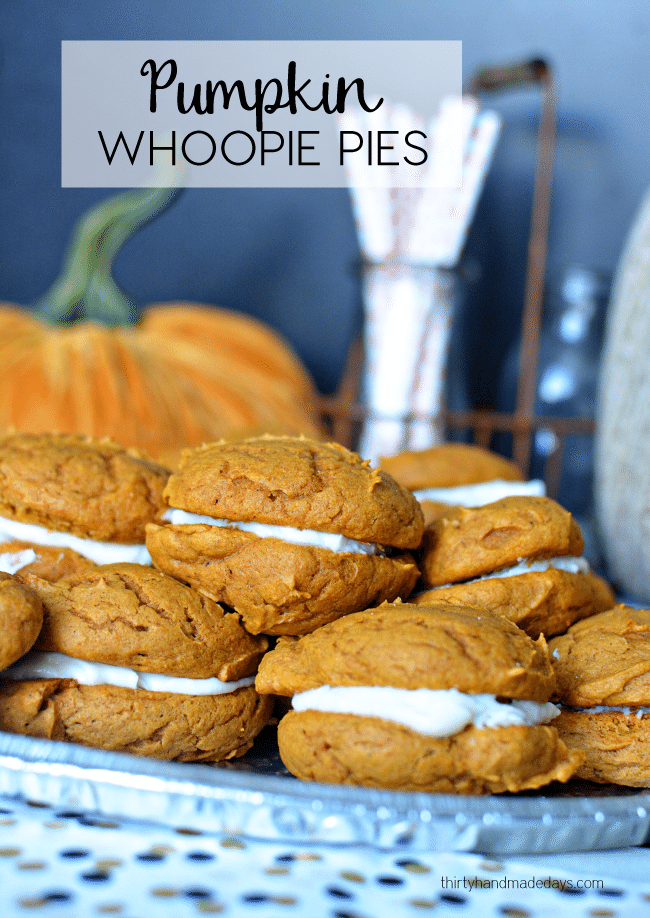 They are super duper easy to make.  You only need a few ingredients and you are good to go.  The one downside (as with all whoopie pie type cookies) is that it takes double to make one cookie.
So you'll have sheets and sheets of cookies but then they don't make a ton of them by the time you're done.  Clear as mud?  Anyway they are worth it!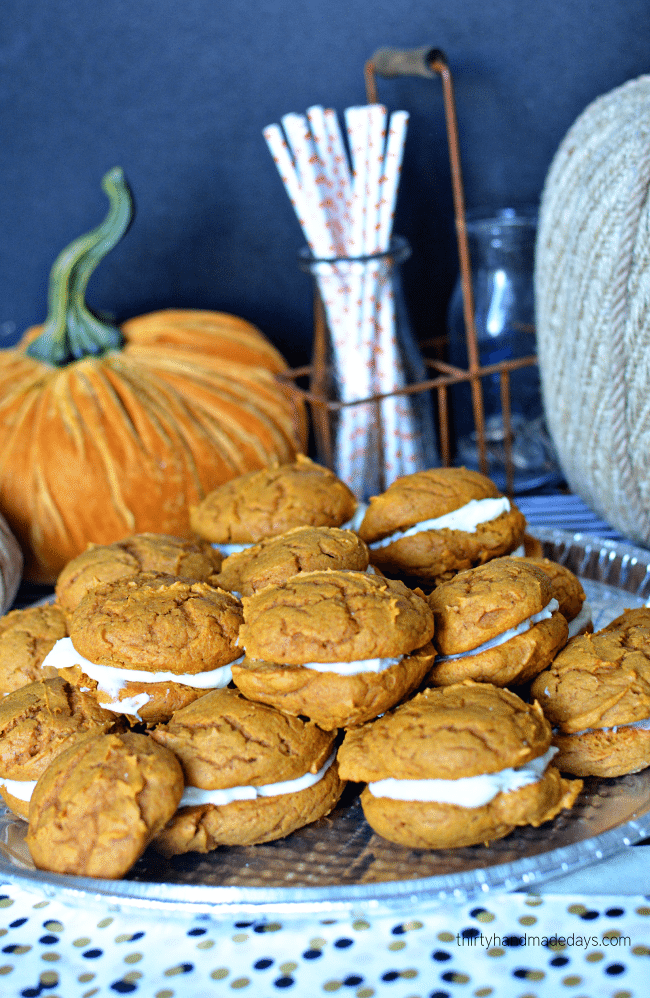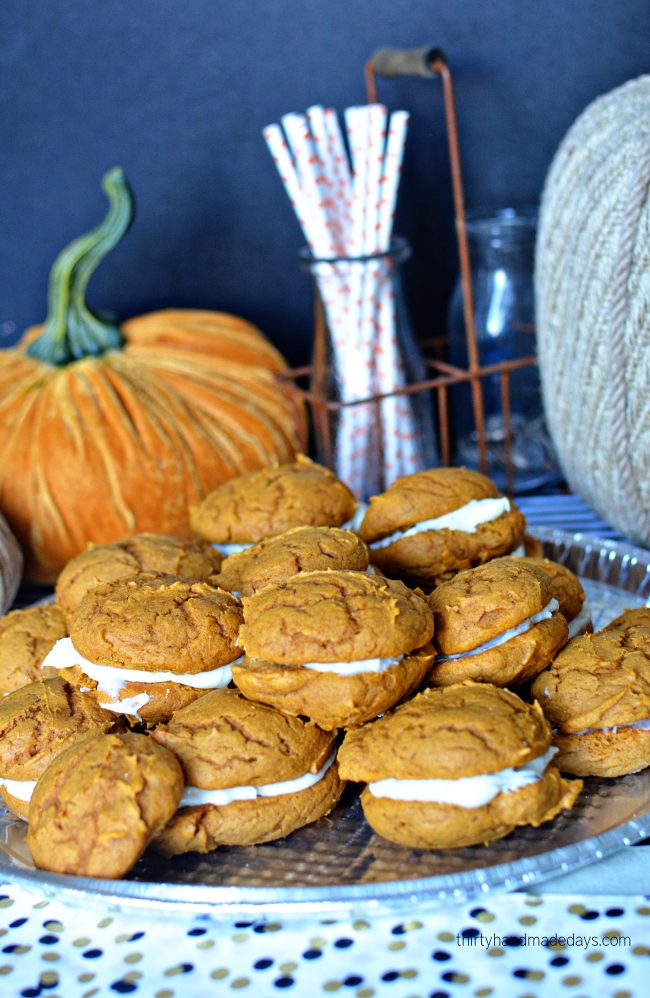 Pumpkin Whoopie Pies
Ingredients
2 boxes spice cake mix
1 c. oil (I used vegetable but canola can be used as well)
1 (29 oz) can of pumpkin (not pie)
Frosting
1 stick of butter, softened
1 (8 oz) cream cheese, softened
1 tsp. vanilla
3 c. powdered sugar
Instructions
Preheat the oven to 350 degrees.
Line cookie sheets with parchment paper.
Mix together cake mix, oil and pumpkin.
Drop by spoonful onto parchment paper (I love my cookie scoop so they are all even).
Bake at 350 for 14-15 minutes.
Let cool.
Frosting
Whip together butter and cream cheese.
Add vanilla and slowly add in powdered sugar.
Once cookies are cool, spread frosting in between two cookies.
Enjoy!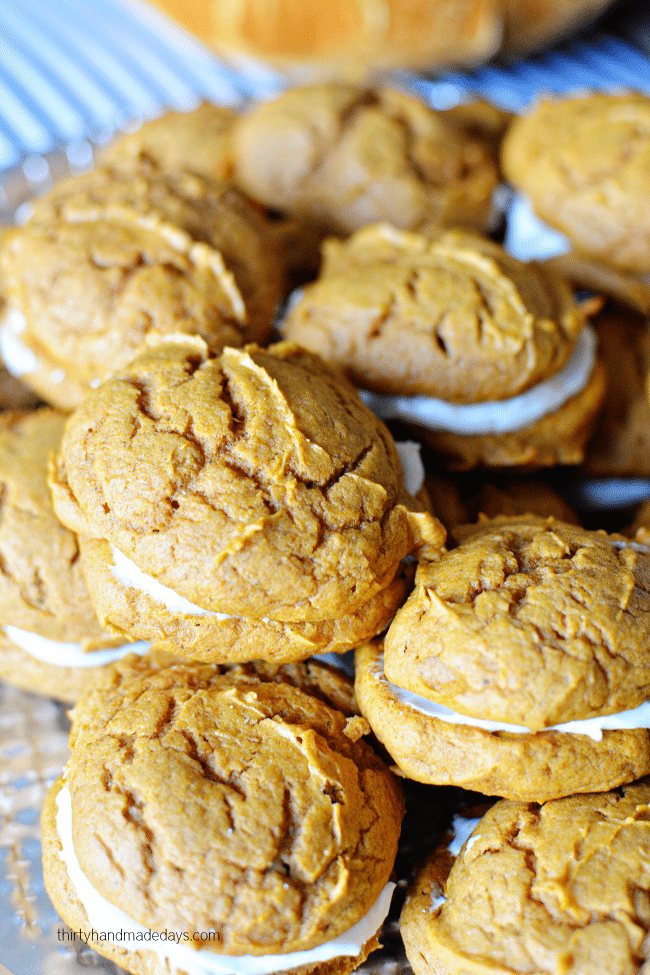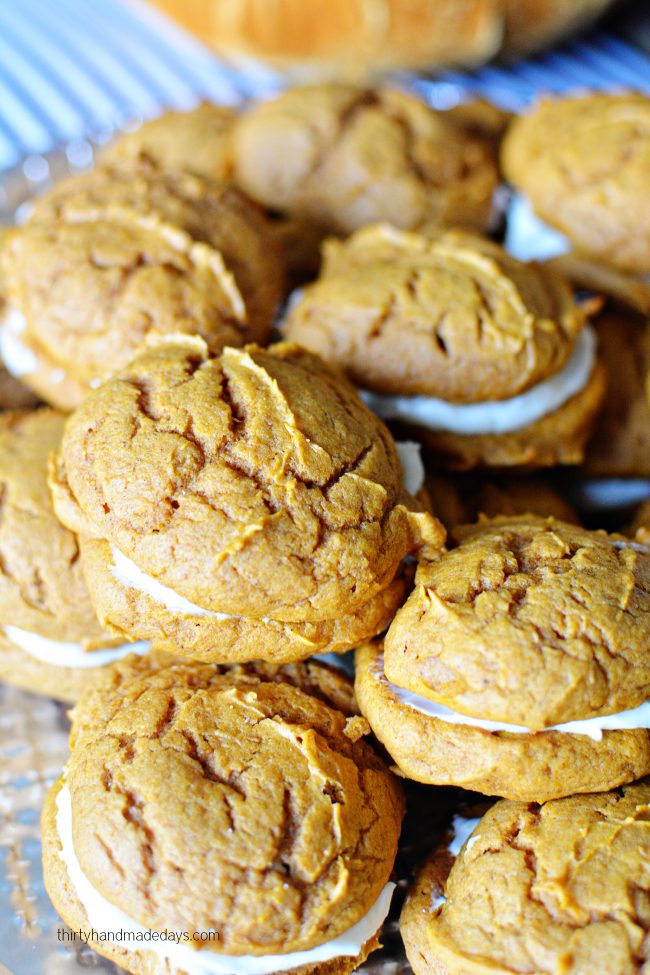 My kids loved these as well.  Drew commented how they taste similar to my Strawberry Oreos and he is right.  Only these are perfect for fall.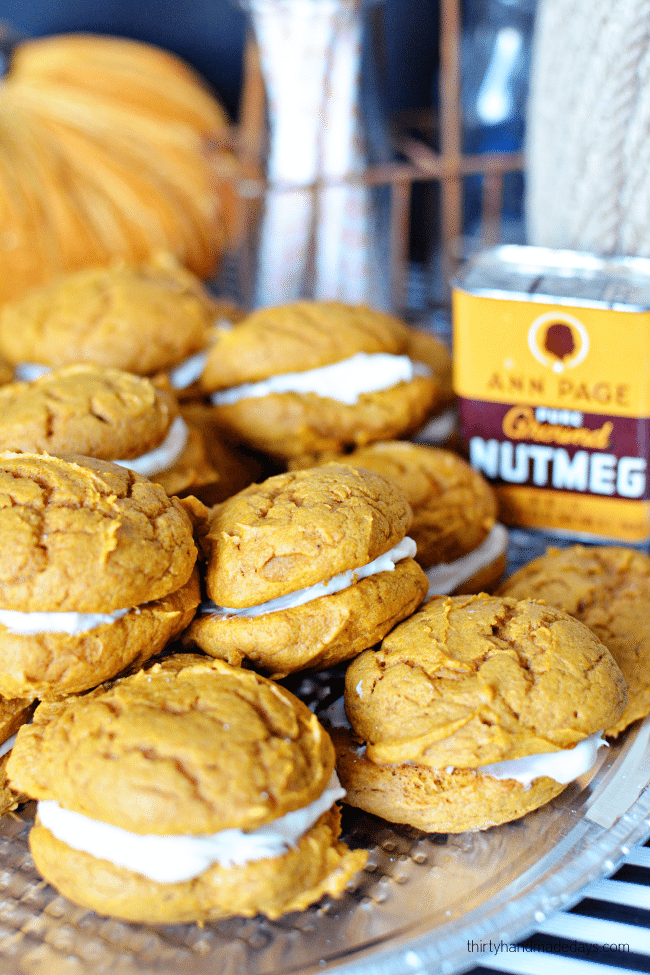 If you like pumpkin, you'll love these: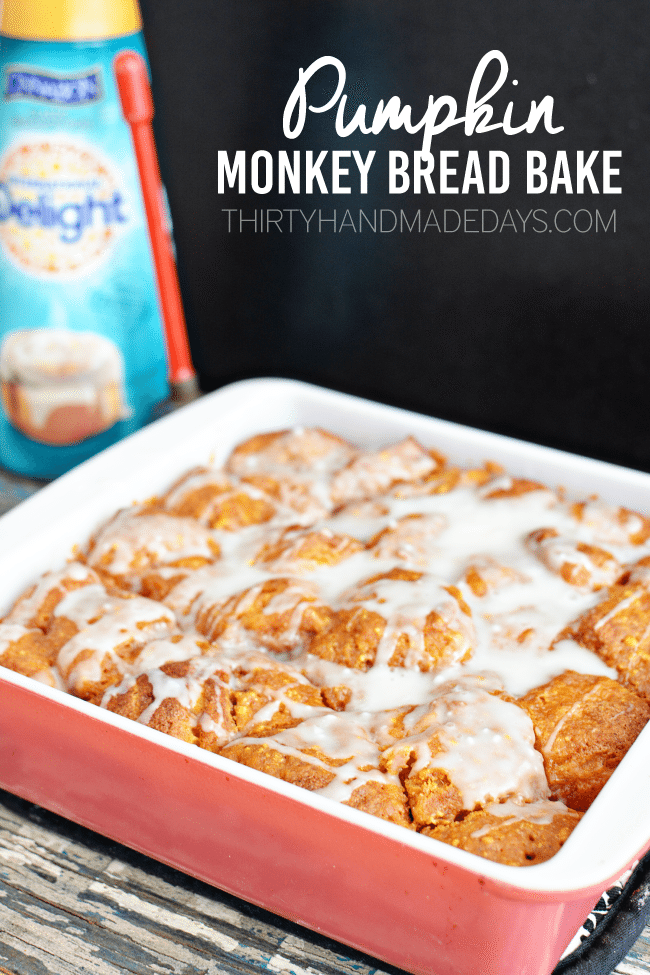 Pumpkin Monkey Bread Bake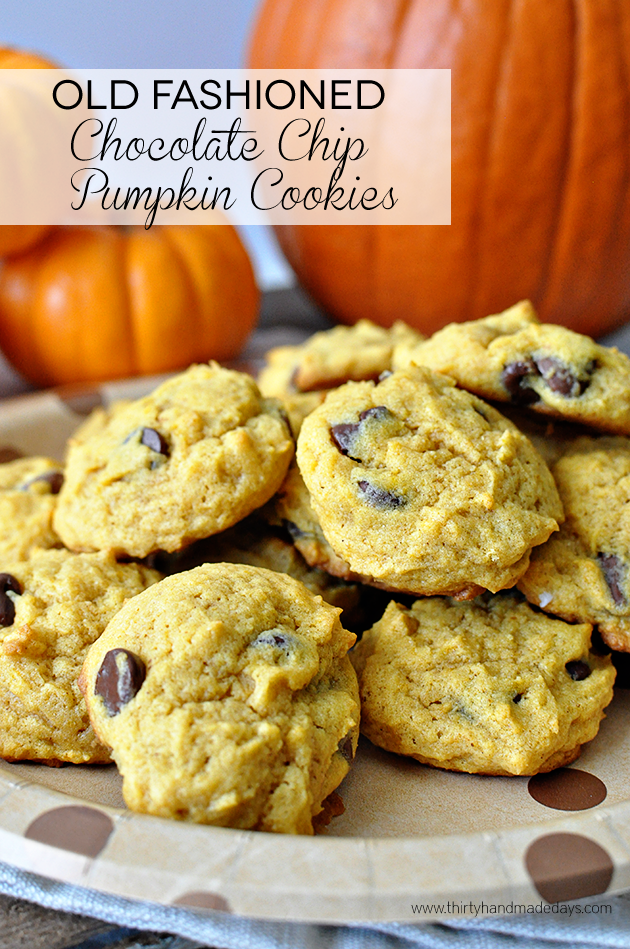 Old Fashioned Pumpkin Chocolate Chip Cookies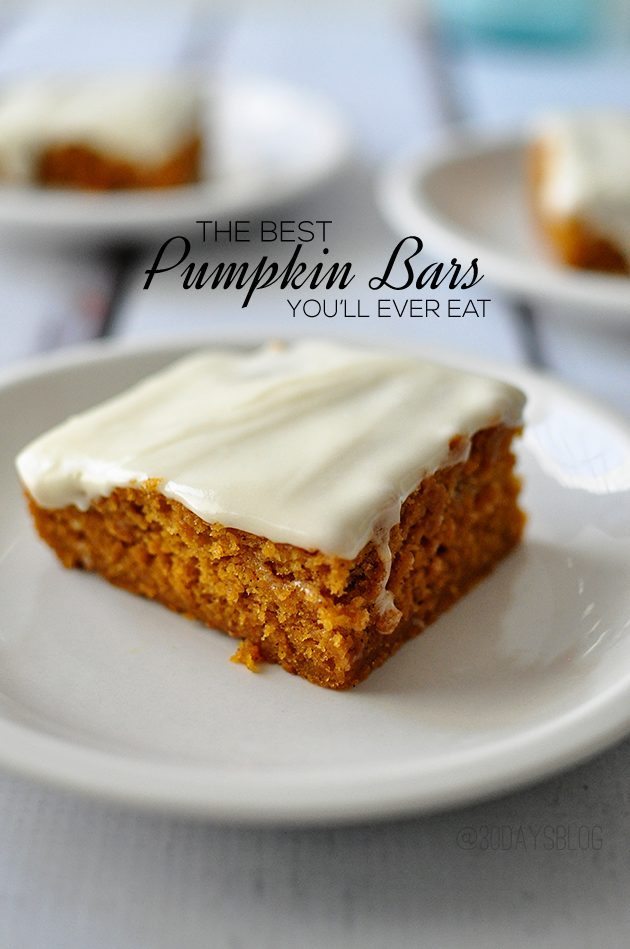 the Best Pumpkin Bars EVER