Blissdom has come and gone…. I still can't quite wrap my brain around it.
After months and months of talking, planning and preparing I hopped on a party plane to Nashville, Tennessee for Blissdom. I was lucky enough to room with four amazing ladies: Lindsey, Jeannett, April and Jess. I also had the chance to meet people that I consider my friends for the first time. (yes blogging can seem like a weird way to meet new friends, but I have made some friendships of the truest kind through this little blog o' mine) I learned a lot. Laughed a lot. And shared a lot. As much as I loved learning about public relations and monetization (i did, surprisingly), the underlying take home was the friendships and relationships planted solidly from round table discussions and late night chats. Without further ado, Blissdom in pictures: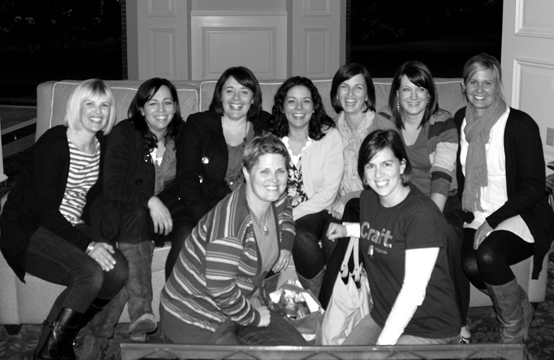 Kelly Me Jeannett Jess Lindsey Kami April
Julie Marie Photo by Angry Julie
Night One: the California party plane girls joined up with our Utah counterparts for an evening out at the Cracker Barrel. Laughs and good times were had by all. Wish I could say the food was good, but at least the retro candy made up for it.
Day 2: Wisdom Workshops with some new insights and a (very loud) kickoff party: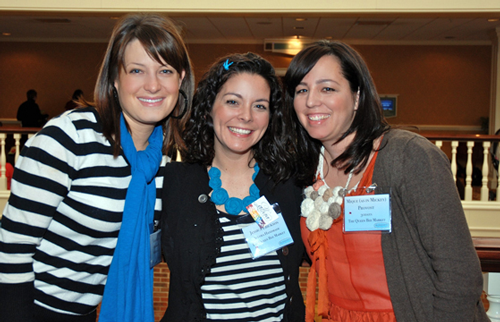 Kami Jess and me Photo from Kami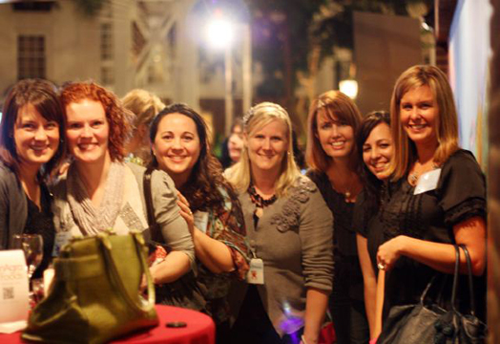 Kami, Beckie, Lorie, Allison, Jen, me, April Photo from Kellie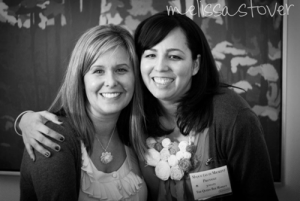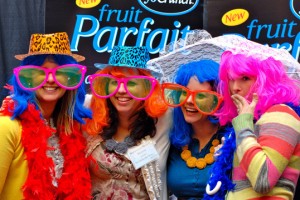 Photo by Melissa Photo from Angry Julie
I had fun getting to know the other DIY/Craft tribe members.
I love this picture that Kellie took of the treats passed out at our table:
(can ya spot mine?)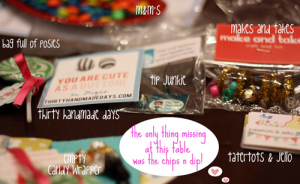 One of two pictures that has all of our roommates in it: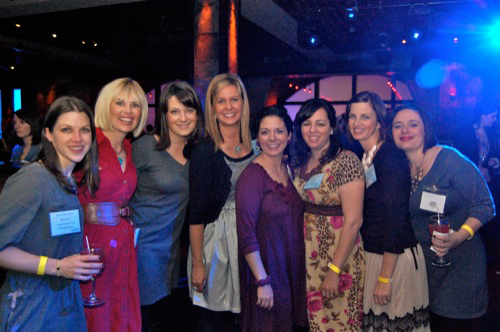 Lori, Kelly, Kami, April, Jess, me, Lindsey and Jeannett
My go to music friend (and all around sweet gal), Marilyn sent mixed cds over the last year or so that are now my all time faves and on one (or two?) she included Mat Kearney. Yep, before I knew who Mat Kearney was. When I found out Mat was going to be at Blissdom, I was sooo super excited. I had fun sending Marilyn some really bad video clips that night.


Side note and embarrassing story: We got up to take pictures with Mat and Michelle. Mat said, "Someone needs to come stand by me." Kelly and I both bolted for it and apparently I wanted it more because I stumbled into the photo background almost knocking it down and myself right with it. I immediately said, "Well that wasn't embarrassing at all." Mat, being the gentleman that he was, saved me and blamed it on himself. Are you kidding Mat? Love you all the more. Michelle was sweet and tried to play it off too. Those two, cute and humble. Oh and talented.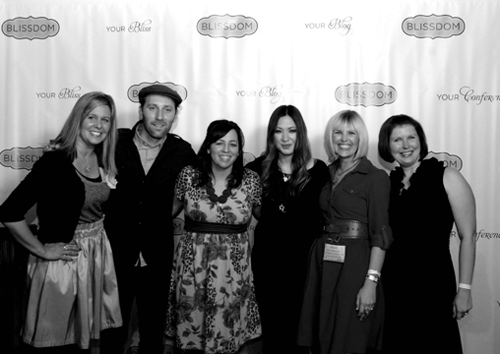 April Mat Kearney me Michelle Branch Kelly
Picture from Angry Julie
One of the most genuine, easiest to talk to friends ever, Lisa: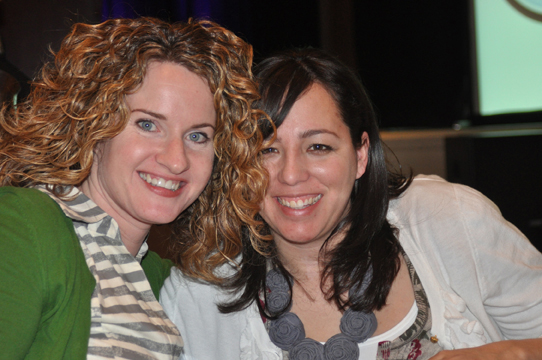 Ladies I have been lucky enough to get to know and look up to greatly: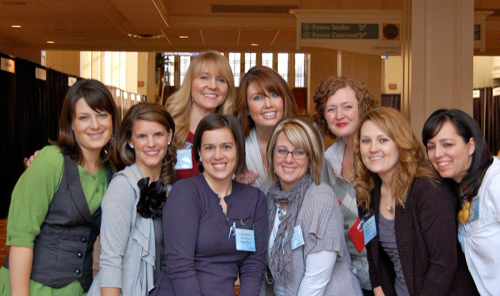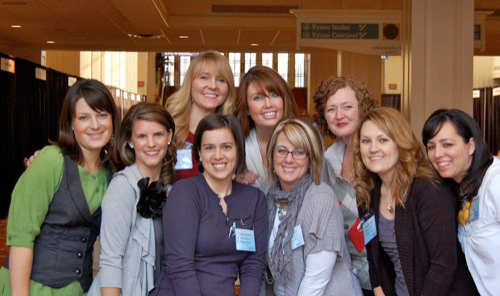 Kami Laurie Amy Jen Bridget
Marie Cheryl Angie me
Picture from Kami
I'm so so so so so so sad that I didn't get pictures with other people that I loooved being with. Like Ruthanne (best caramel maker evah, even if we did eat it with a spoon!) and Gussy.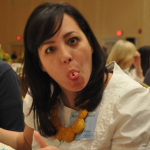 The week since I've been home has been tough. I was thrilled to come home to three kids who threw themselves at me with big old bear hugs and a husband that was happy to see me as well. But getting back to "normal" (no such thing around here), has been rough. I've had a lot of time to reflect. And I still haven't quite figured it out.
For now, I'm really happy that I had the chance to connect with people I adore and learn a thing or two (or twenty) along the way. Blissdom was just that- pure bliss.