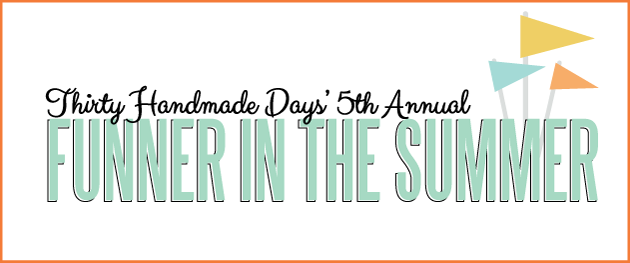 Next up for Funner in the Summer–  Bev from Flamingo Toes.  You are in for a treat! Bev has major skills.  Her sewing and embroidery are fabulous.  Bev makes some amazing jewelry too.  And she's just as nice in person (if not more) as you would think she is.   Make sure to visit her to be inspired!
My name is Bev and I blog over at Flamingo Toes.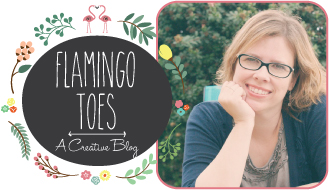 Today I have a fun Summer Embroidery Hoop Art to share with you!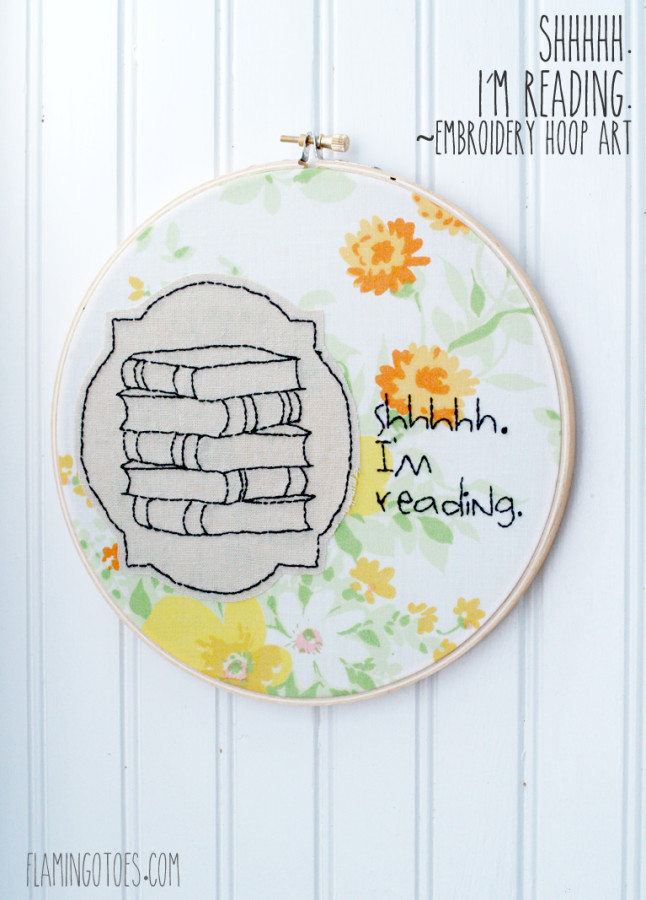 One of my favorite things about Summer is lazy days with a big stack of books. Ok – that would be one of my favorite days – Summer or not. I'm a bit of a book nerd. But something about reading during the Summer is so fun. You can pick up a book that is all light and fluff and just have fun reading it – because nothing too important has to go on during Summer. (Anybody else singing Summer from Frozen in their heads? Just me? ok.)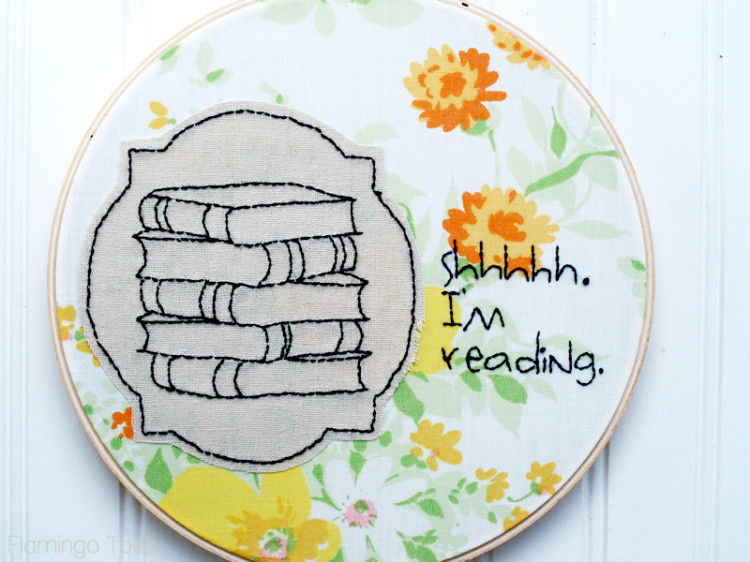 I've combined my love of reading with my love of Embroidery in this hoop art – oh and my love of vintage fabrics too. I just love the combination of pretty embroidery and those colorful vintage fabrics. This little Shhhh I'm Reading Hoop Art is a nice quick project that you can do between books – and it will look cute on your wall anytime of year!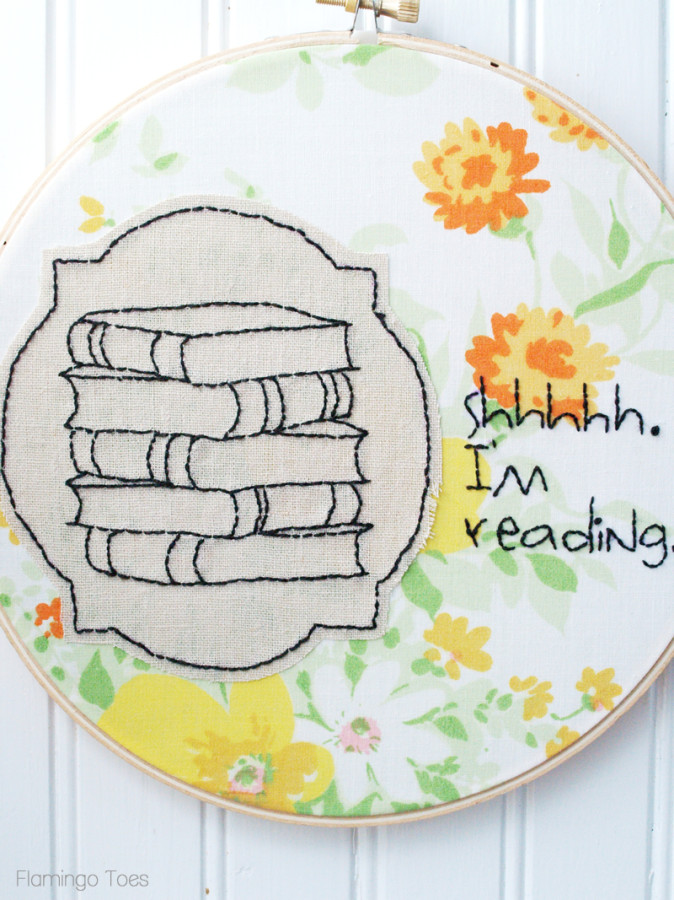 Here's what you'll need to make your own:
Background Fabric – using a fabulous vintage sheet is optional but encouraged
linen or other solid for book embroidery fabric
embroidery floss
8″ hoop
fusible webbing
hot glue for gluing fabric down on back of hoop
disappearing fabric marker
Begin by tracing your stack of books onto your solid fabric and put this fabric into a hoop.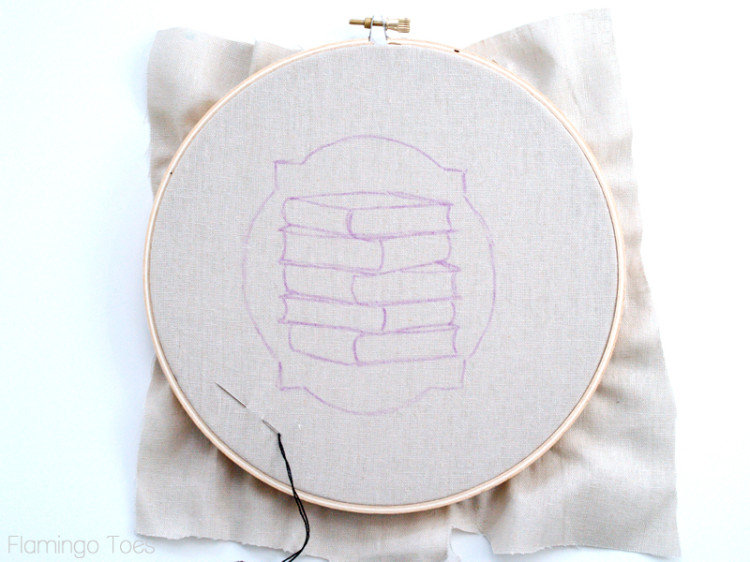 Stitch all the books and the frame with a simple back stitch (this is a great starter stitch!). If you need a tutorial you can find basic Embroidery Stitch Tutorials on my blog.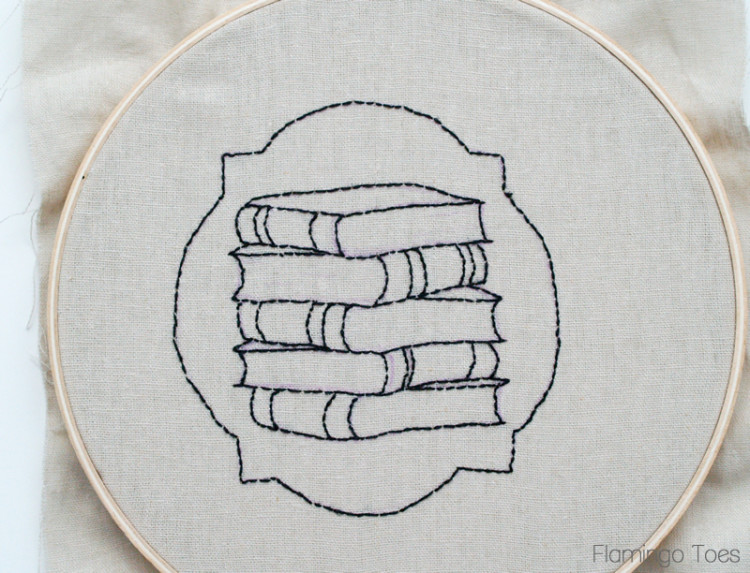 Cut a piece of fusible webbing a little bigger than the frame. Fuse this to the back side of the embroidery. Now trim around the frame – about 1/8″ outside the stitching line. Remove the paper backing and fuse the books to your background fabric.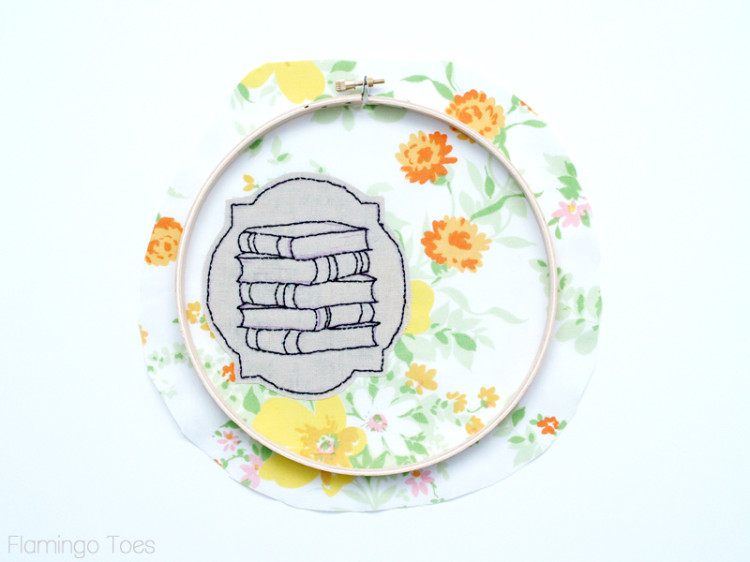 Trace the "Shhh" ?wording and stitch that onto the background fabric.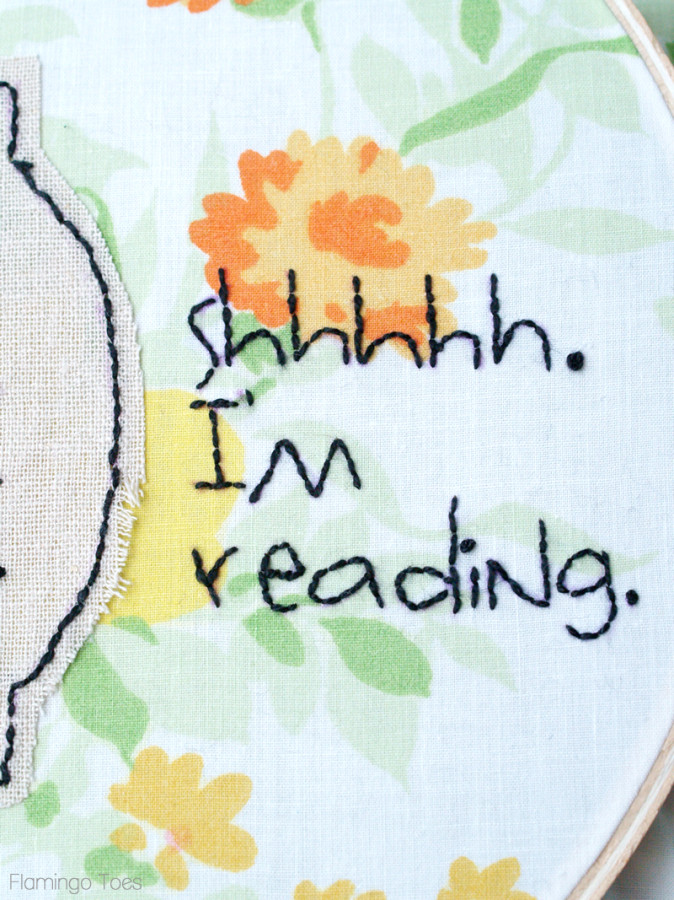 Make sure your fabric in the hoop is nice and tight. Trim the fabric on the back to about 1/2″ – 3/4″. Glue the fabric with a hot glue gun to the inside back of the hoop. And you are done!!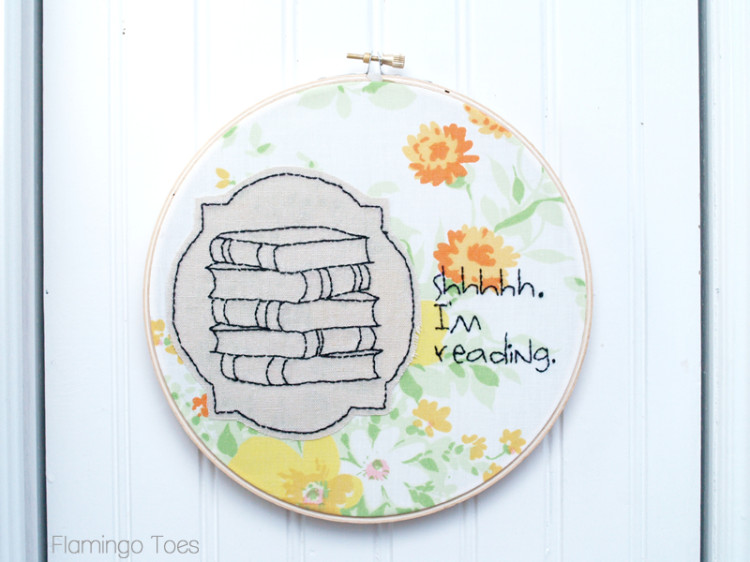 Isn't that a cute and quick Summer project? I think I'll leave this one up year round though.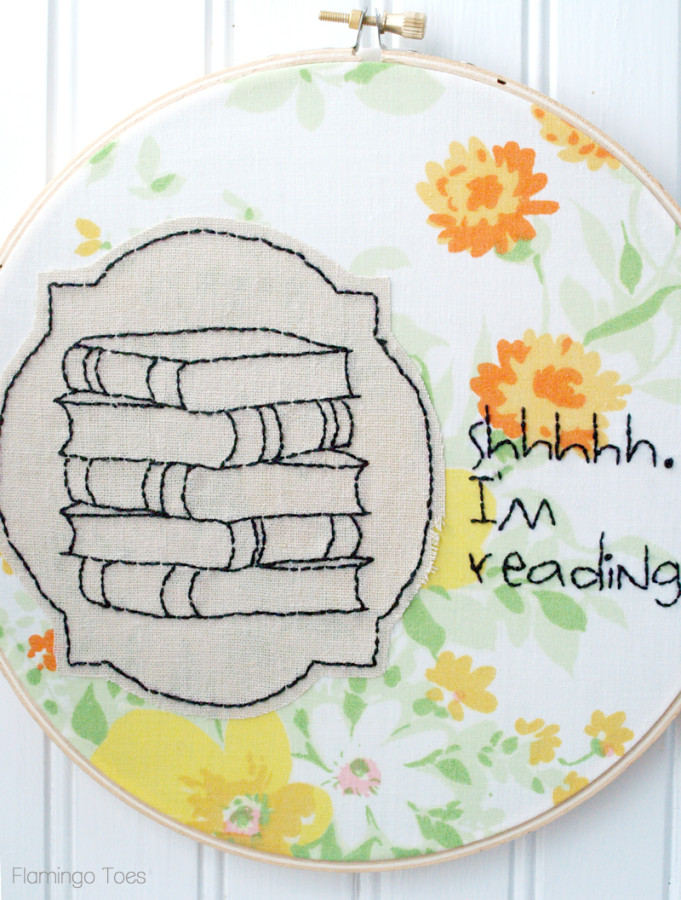 I hope you like it!
If you want to check out some of my other hoop patterns – you might like these!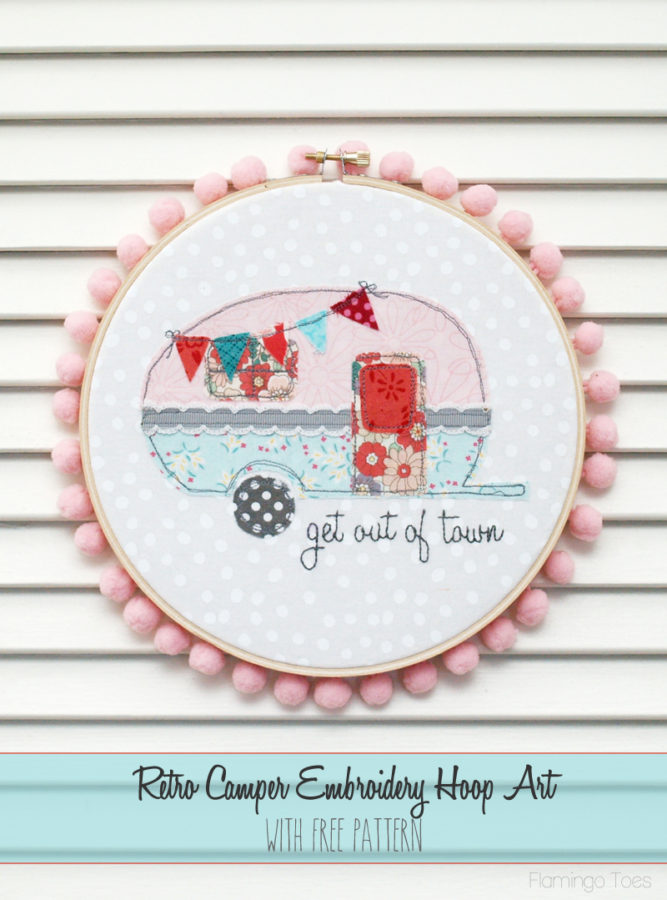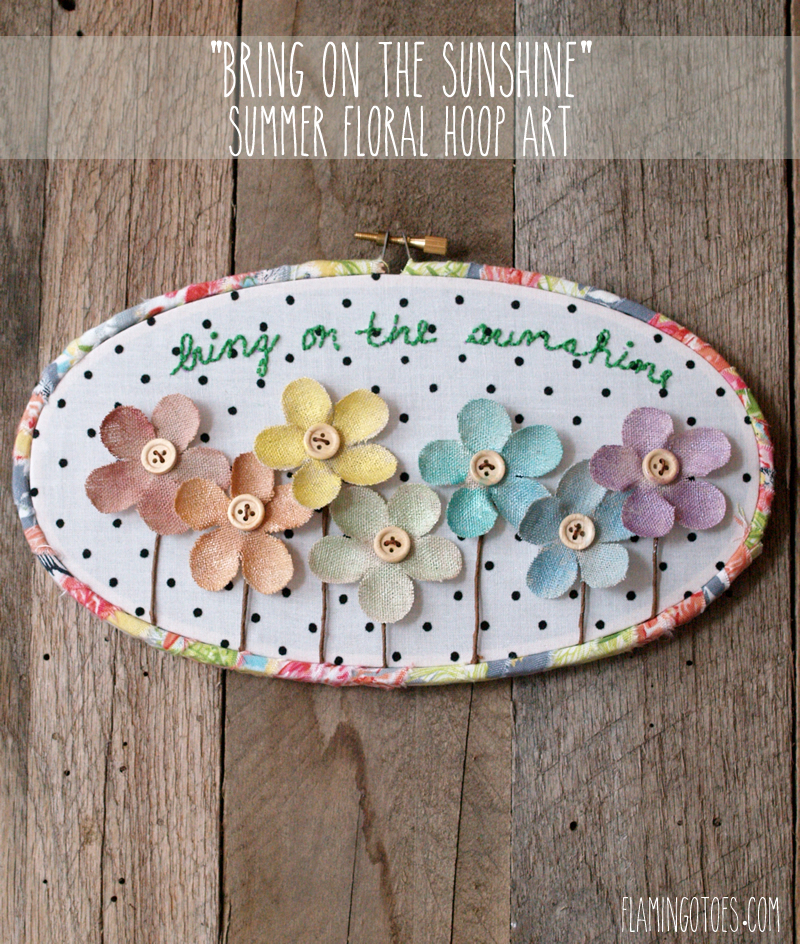 Thanks so much for having me Mique!!