Pretty much these are the easiest kind of dessert you'll ever make – 3 ingredient Popcorn Balls.  They take minutes to make but are sticky sweet.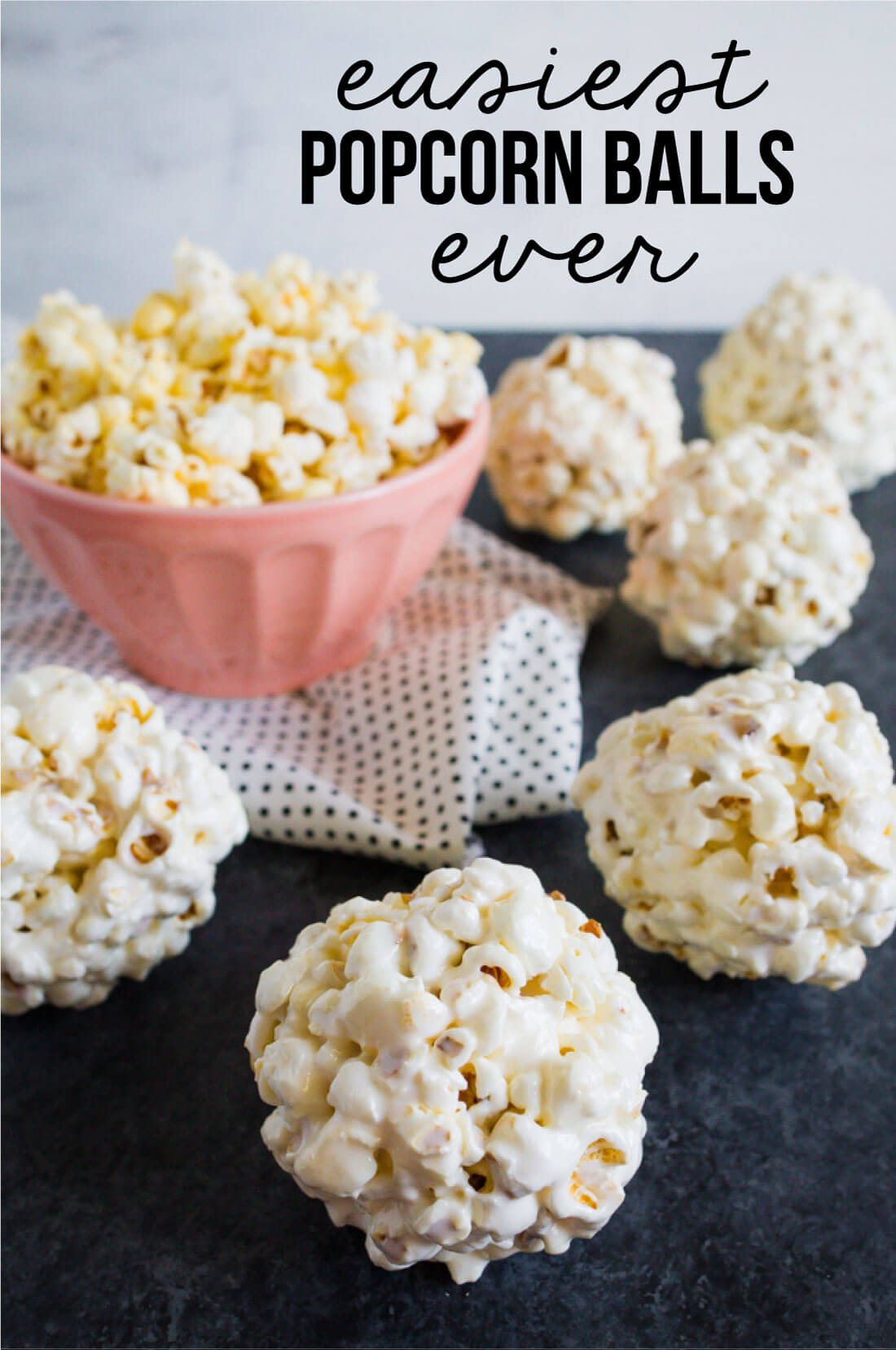 The fun thing about this recipe is that you can use different flavors of marshmallows.  There are pink ones, tropical ones, and the plain version as well.  Try all kinds of varieties out! And here's one quick tip: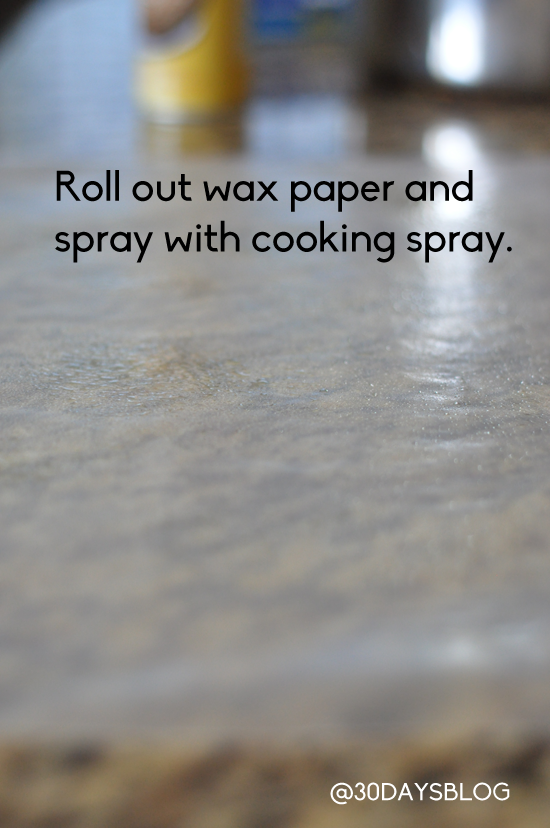 Roll out some wax paper and spray it with cooking spray.  Lay the popcorn balls down on the sprayed paper so that they don't stick.
Popcorn Balls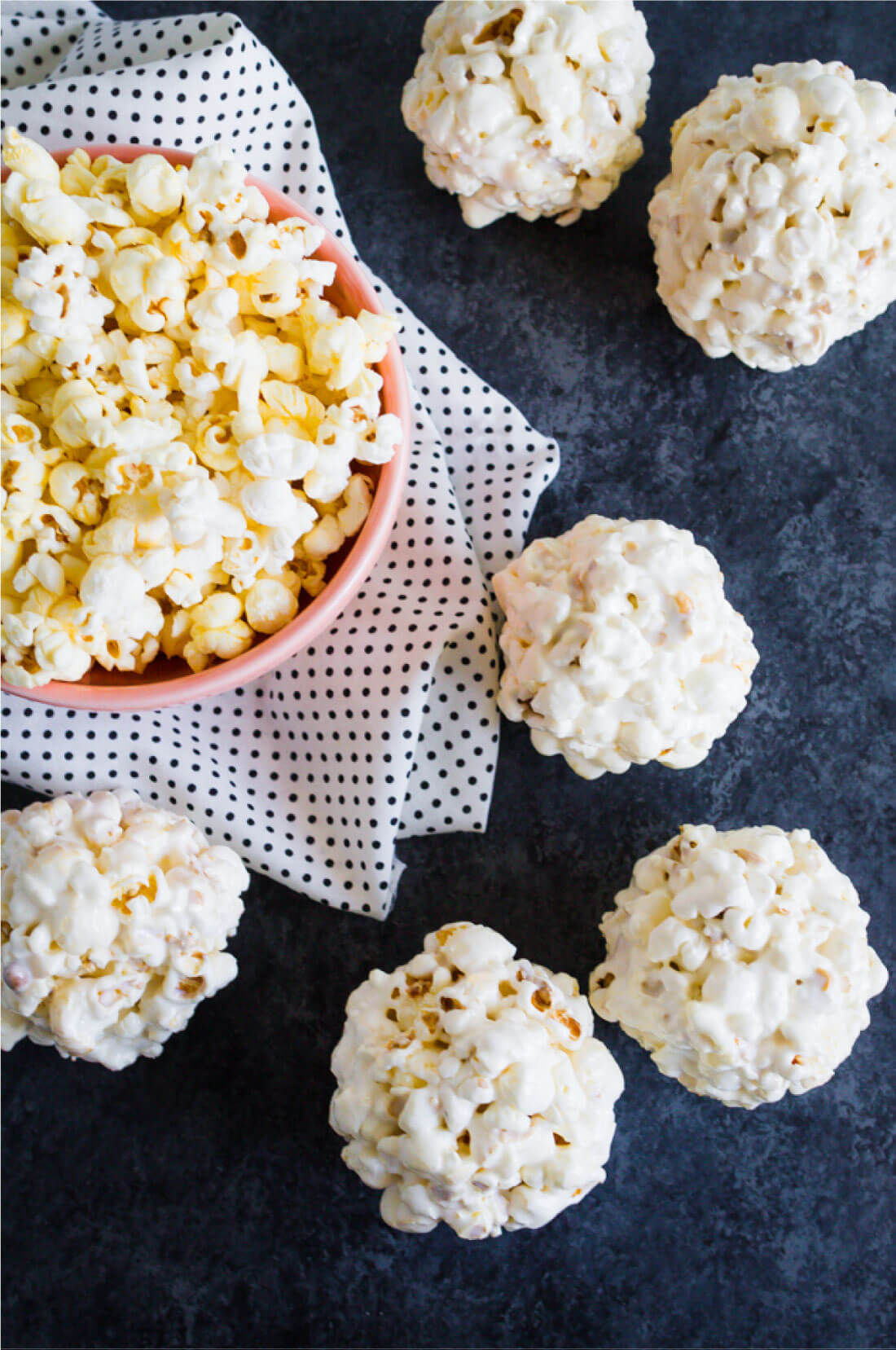 If you like this recipe, you'll like these too:
Popcorn Balls Recipe
The perfect little quick dessert for the whole family:

the Easiest Popcorn Balls EVER
Ingredients
6 c. popped popcorn
3 Tbsp. butter
1 (8 oz) pkg marshmallows
Instructions
Melt butter in a pan and add marshmallows.
Take off the stove, add popped popcorn.
Stir.
Let sit until cold to touch.
Butter up your hands and form balls.
The end.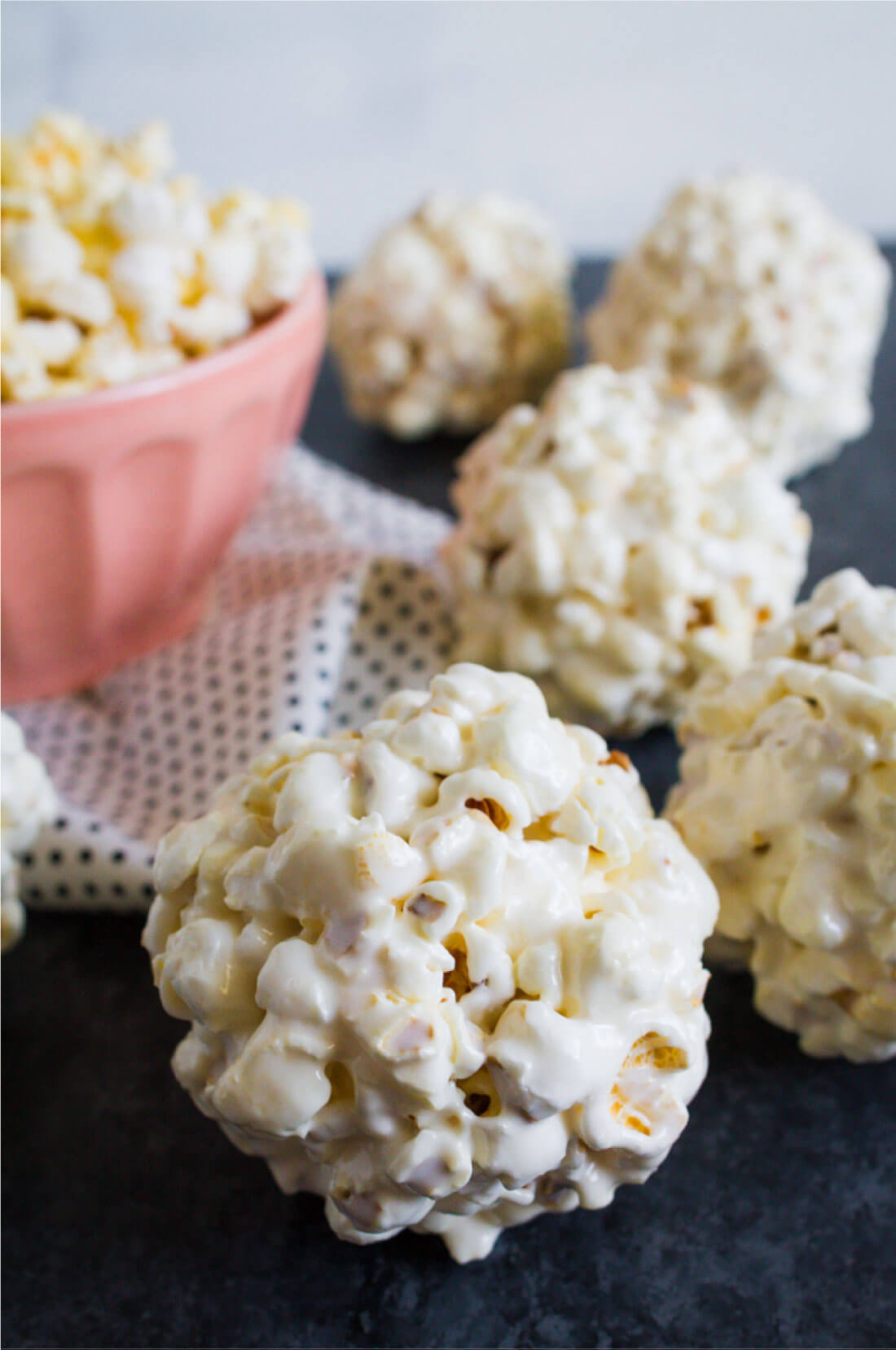 This is the perfect recipe to make with your kids too.  Since it's so easy to do and they turn out great every time, you can have them go at it and they'll be so proud of their work! Win/win for everyone.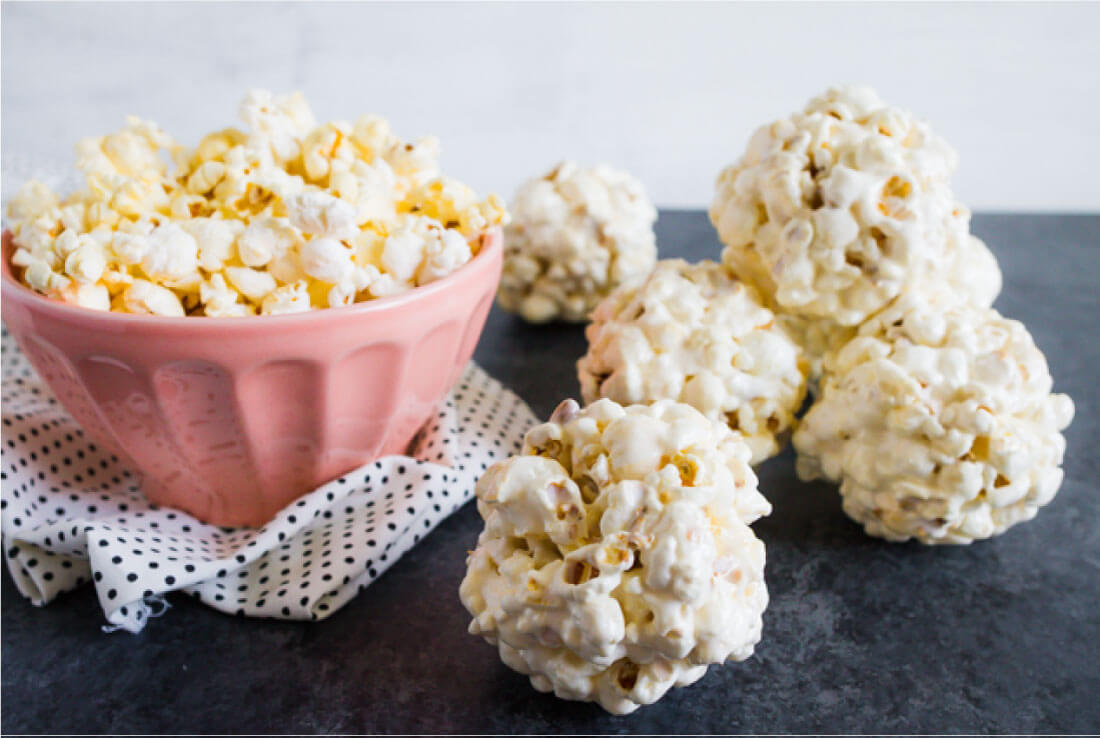 Food photography and styling courtesy of My Name is Snickerdoodle.