Looking for things to do in Boston? Even with limited time, we hit a lot of the major spots and fell in love. You will too!

Things to Do in Boston
Although this wasn't my first visit to Boston, it was like seeing it for the first time. One of my favorite friends lived there for years and I visited her while I was pregnant – both exhausted and feeling sick. This time, our family was able to explore and soak up everything this beautiful city has to offer. We cannot wait to go back and explore more!
What stood out to me most about Boston:
It's absolutely beautiful
The cleanliness – I was amazed at how clean this big city was
Full of rich history – we were only there for a few days with one main day to visit the sites but there's no doubt we could spend weeks exploring it all.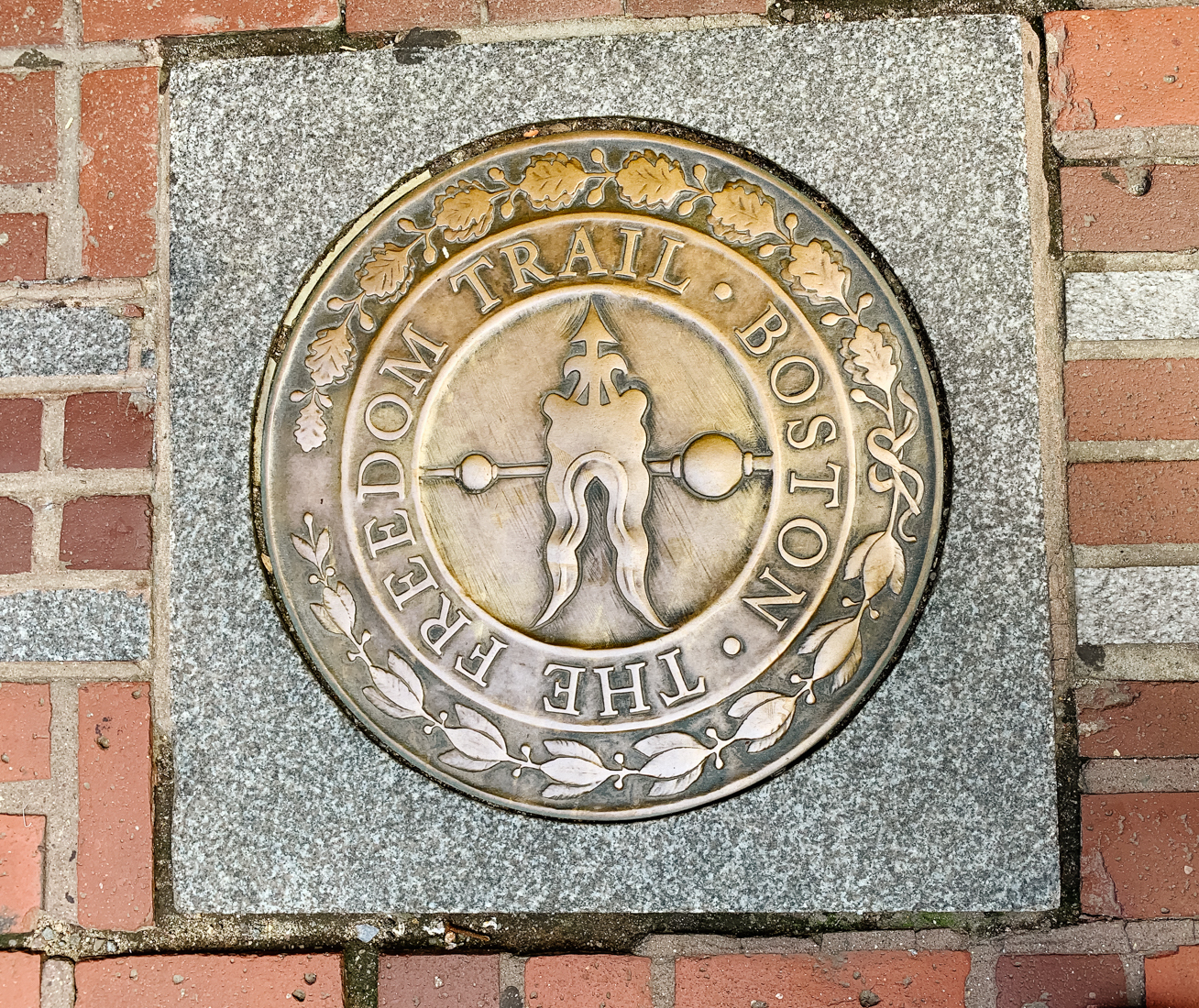 Freedom Trail Boston
One thing I heard over and over about before going to Boston was how cool the Freedom Trail is. Although embarrassing, I didn't know much about it before setting out on it. The Freedom Trail is a 2 1/2 mile path through Boston that passes by 16 different spots that are huge in history of the United States. It can be followed by a red line on the ground, mostly in brick.
After hopping off the Hop On Hop Off Trolley, we quickly found it and walked along the path, stopping to visit a lot of the spots. We used Old Town Trolley but ended up walking for the whole day. It did give us passes to some of the sights (including the Tea Tour).

Boston Tea Party
One of our absolute favorite parts of this part of our trip was the Boston Tea Party Tour. It made all of the history literally come to life and was so much fun in the process.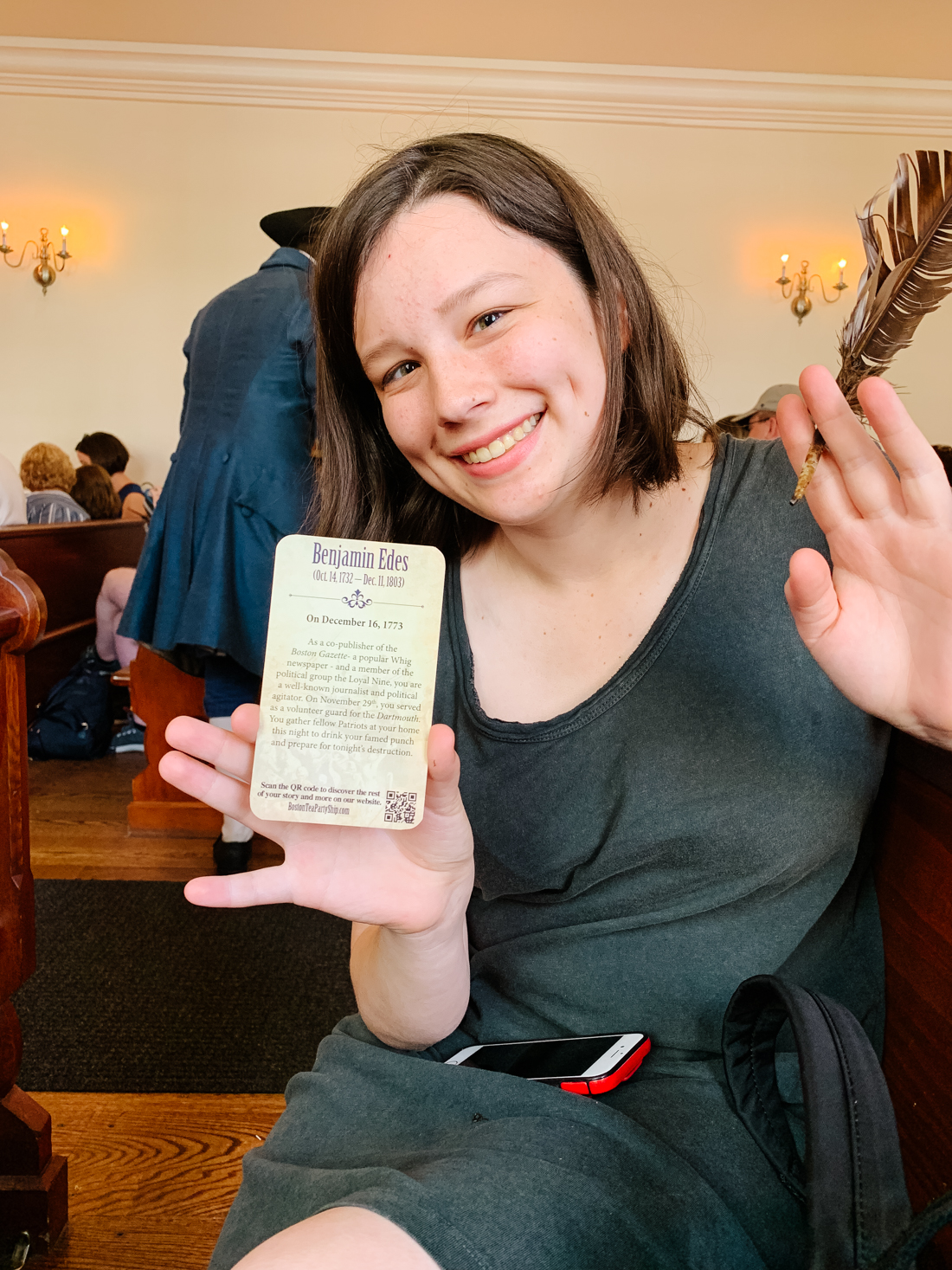 It's a re-enactment of the tea party and everything that happened leading up to it as well as after. Upon entering the tour, you are given a character card (don't worry – you won't be asked to do anything).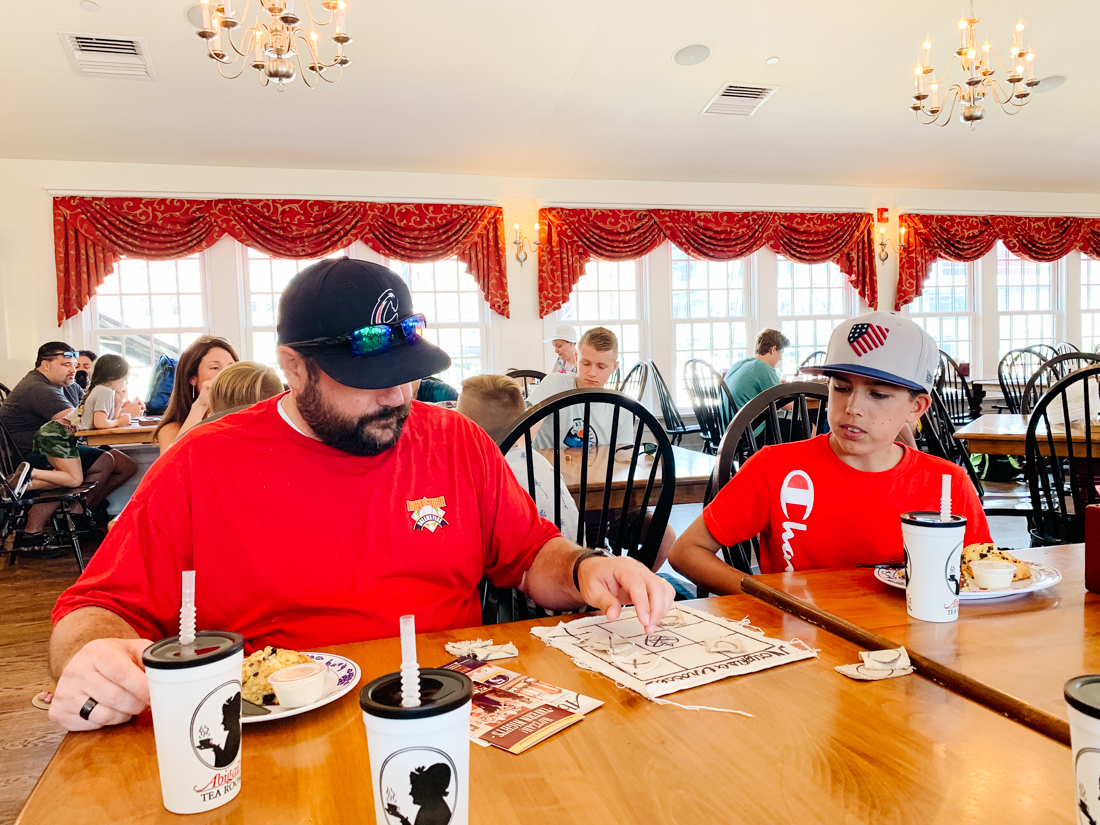 At some point, go into Abigail's Tea Room. We had time before our tour started so we visited before and it not only had good food but it was so charming! I'm now determined to make Devonshire Cream to go with scones. So so good!

Fenway Park
When we found out the Dodgers were going to be playing the Red Sox in Boston (and it only happens once every 10 years or so, besides playoff games), we added it to our must do list. Even though there's no doubt that we bleed blue, going to Fenway Park was as magical as everyone says it is. We did the Fenway Park Tour before the game – walked through the park, saw batting practice, went up on the Green Monster and more.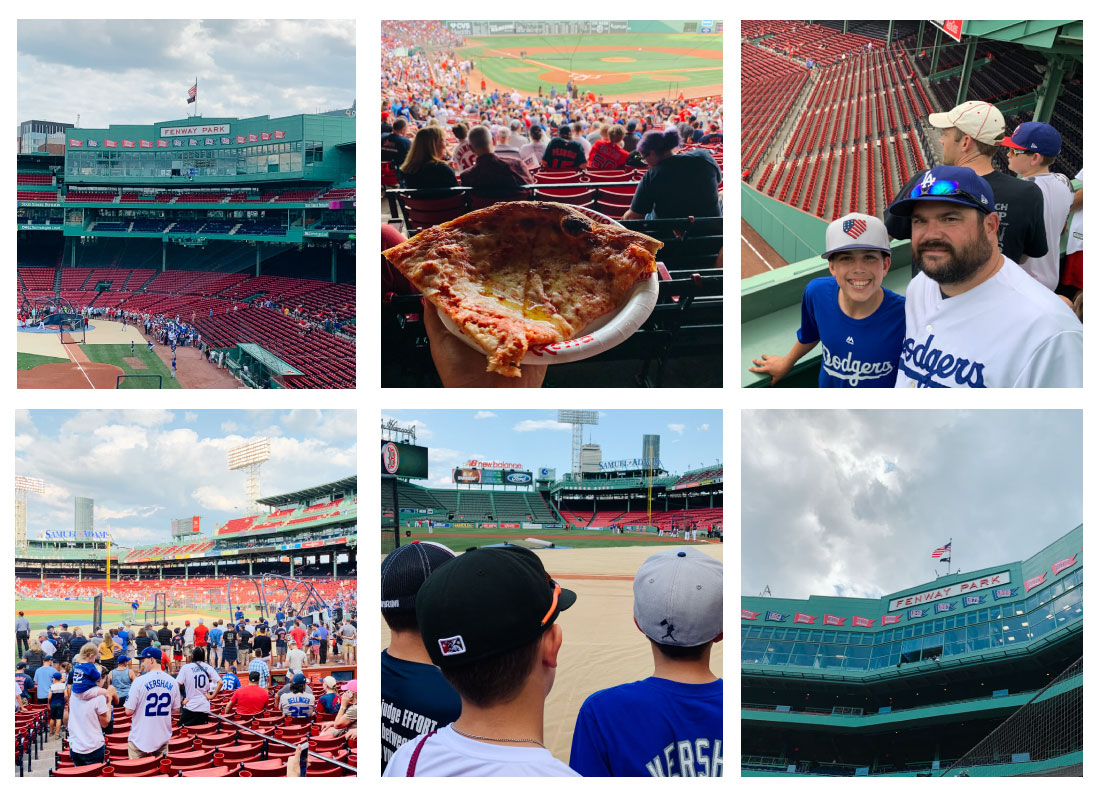 This series in particular was a huge one for Dodger fans so Boston was full of our fans for the entire weekend. The game that we went to was incredible – ending with a big W for us in extra innings. It was a night we won't forget and such a highlight!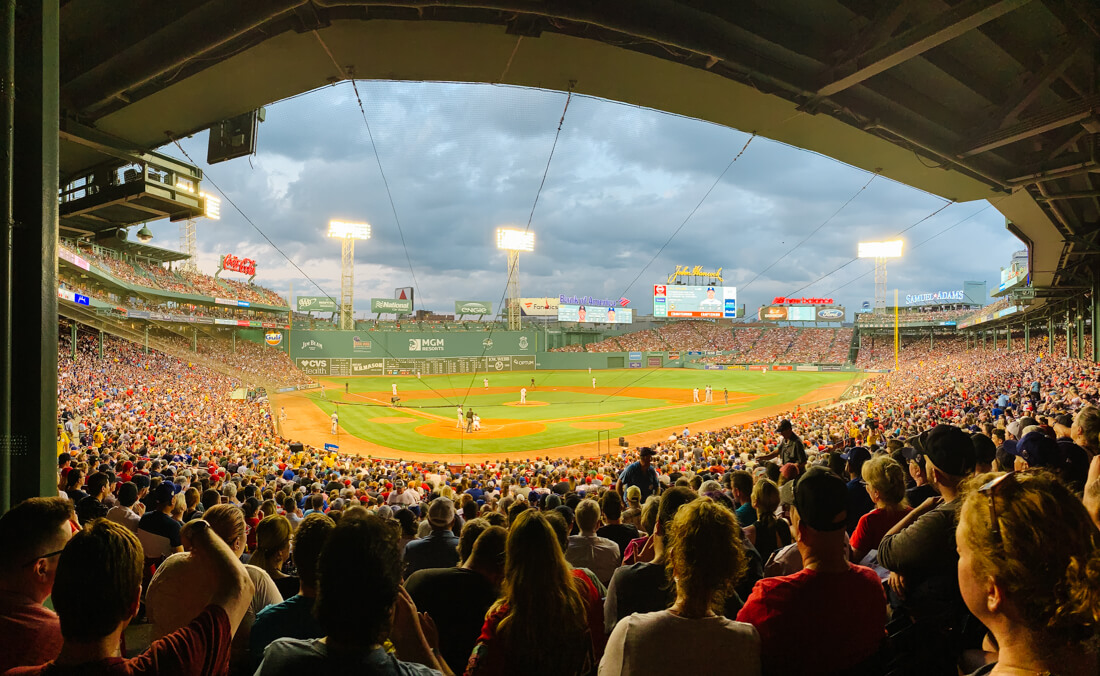 The crowd was almost equal Dodger fans to Red Sox fans! Being a part of singing Sweet Caroline in the 8th was awesome too. I will say – Fenway Park seating is not my favorite. It was a hot day and even though our seats were great, being under the awning trapped in the heat. Still, worth it!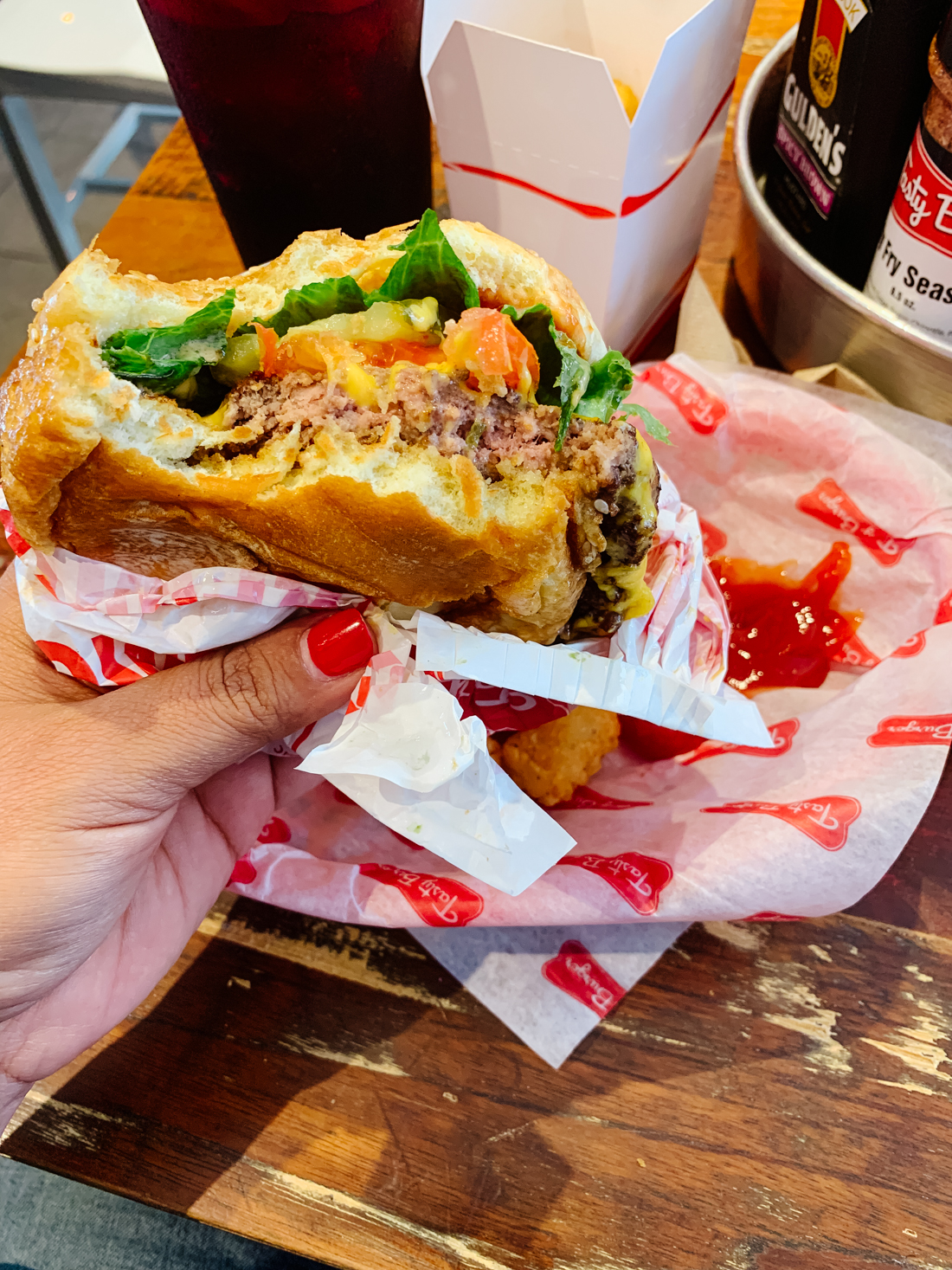 Restaurants in Boston
Tasty Burger – we ate here right before the Red Sox game. It was super tasty and we all loved the tots!
Legal Seafood – my boys love seafood and they had a blast eating a whole lot of it. I chose chicken and it wasn't my favorite. I've heard that Summer Shack is another good option.
Regina's Pizza – we had this at Fenway Park. After eating lots of pizza in New York, this pizza left a lot to be desired. Maybe I need to give it another try.
Other suggestions that we missed: Fig's Pizza, Bartaco, Flour Bakery, Union Oyster House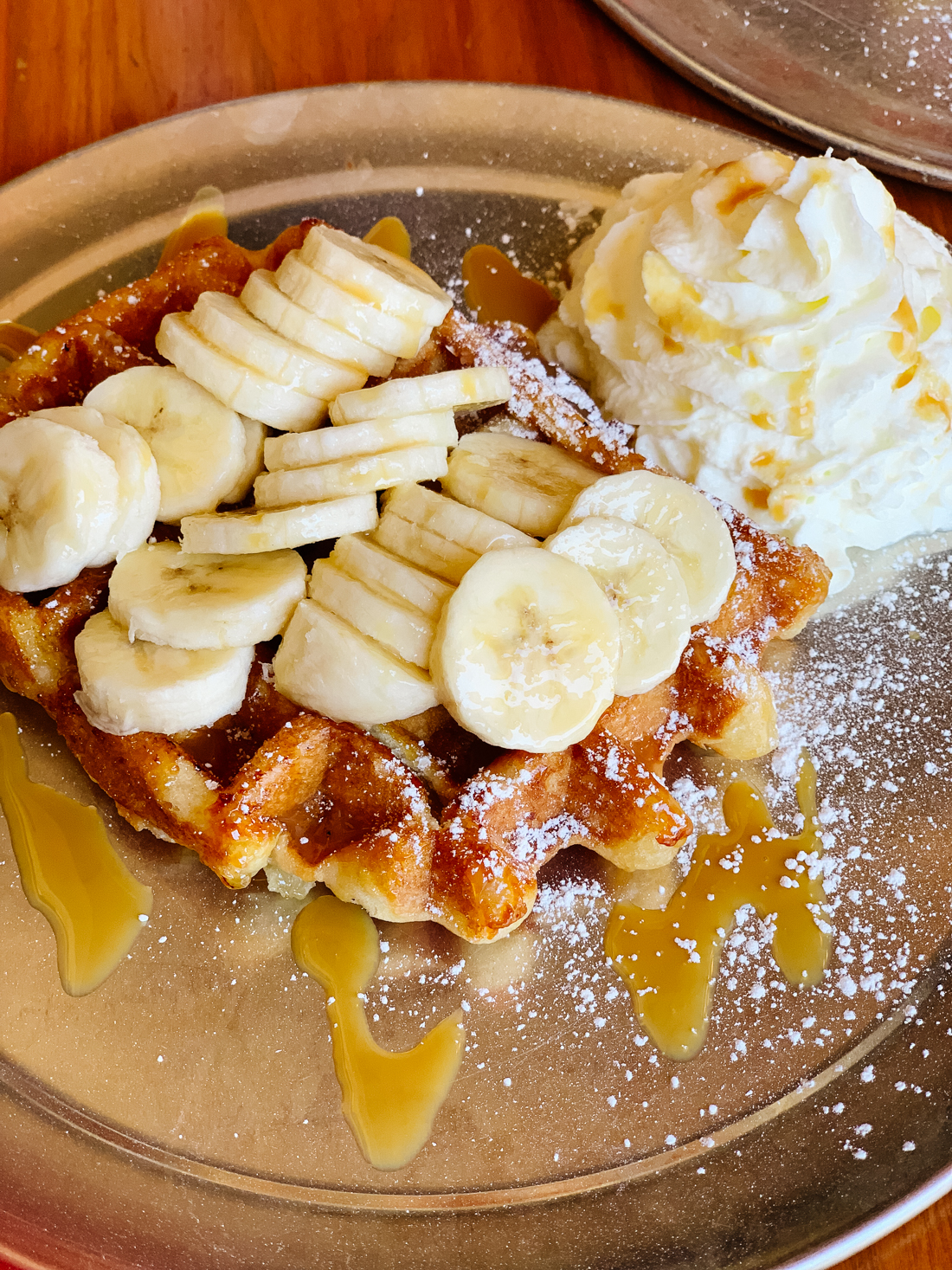 Not in "Boston" but in neighboring Cambridge, do yourself a favor and go to Zinneken's. It's a tiny little shop near Harvard that we stopped in before heading to our Harvard Tour. My Gourmand waffle was fantastic. I would've jumped in face first if it wasn't weird.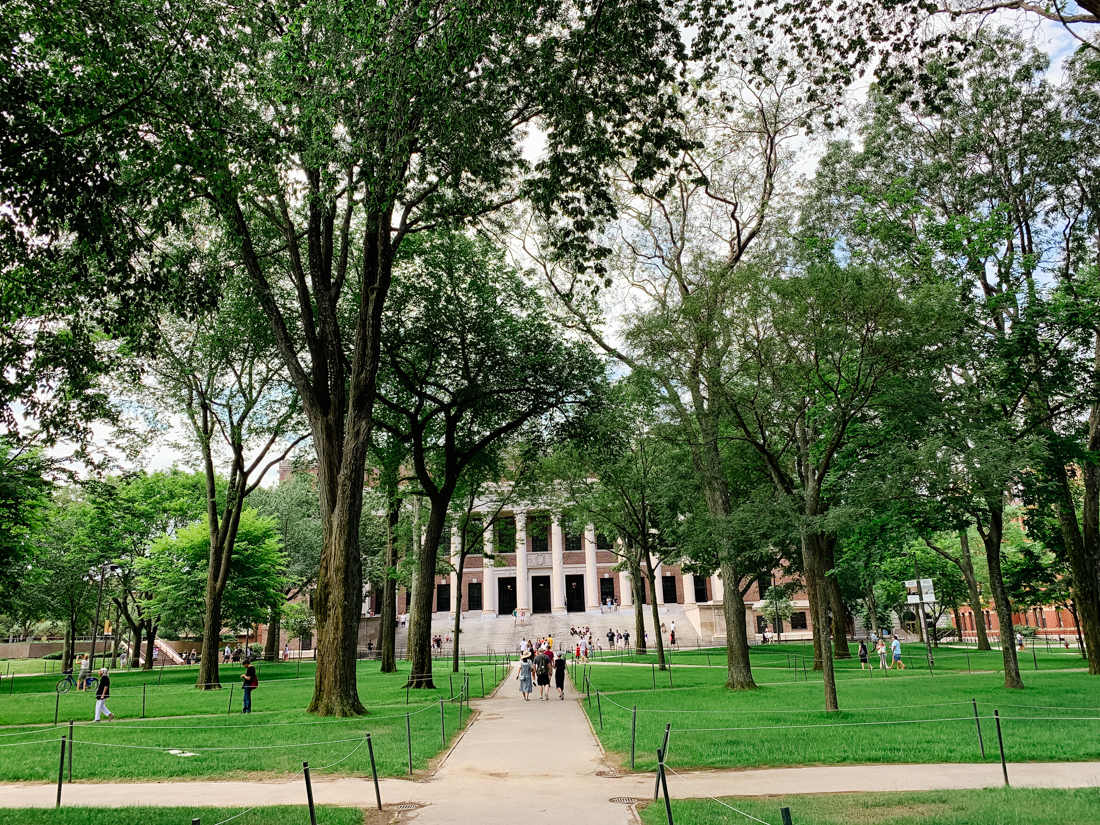 Harvard Tours
We booked our tour with Get Your Guide and our guide, Christopher, was great. He was full of knowledge, funny and all around nice, smart guy. We learned a lot about Harvard in a really short time. Although you can walk around the campus on your own, I recommend the tour if you want to hear about the history, how the buildings, student life, etc.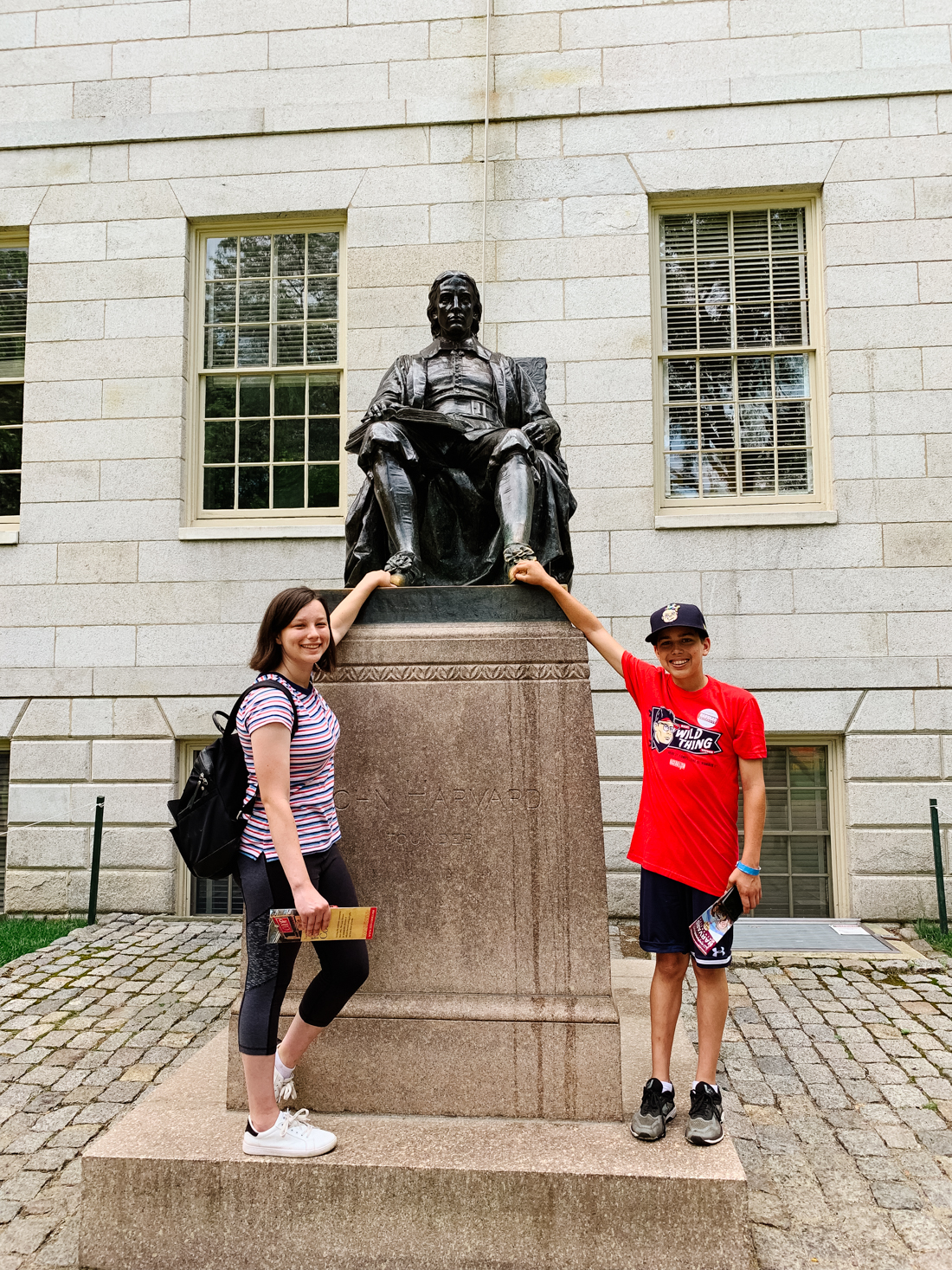 Even though we fit in a lot in the time we had, there are still several things I'd like to do next time.
Things I'm sad we missed and hope to do soon:
Boston Public Library – I've heard it's amazing!
Acorn Street- just one picture, that's all I need. And Beacon Hill – wish we had more time here.
Mike's Pastry – so many people were walking around with boxes that I finally stopped someone to ask what they had. Mike's Pastry is famous for cannolis. But the line was long and we were with a group so I didn't feel like we could stop.
As much as our hotel in Cambridge was nice (I'd definitely recommend it if you want to stay in Cambridge), next time we'll stay near Copley Square. It's right by everything and convenient. Our friends stayed there and I wish we would've booked earlier to stay in the same spot as them.
Other Travel Posts
If you're into traveling as much as I am, you'll want to check out these other posts:
Coming up – our trip to Cooperstown, New York!