All Inclusive Resorts- they can be the best way to travel! Just do a little homework before you book your resort and before you leave for your trip.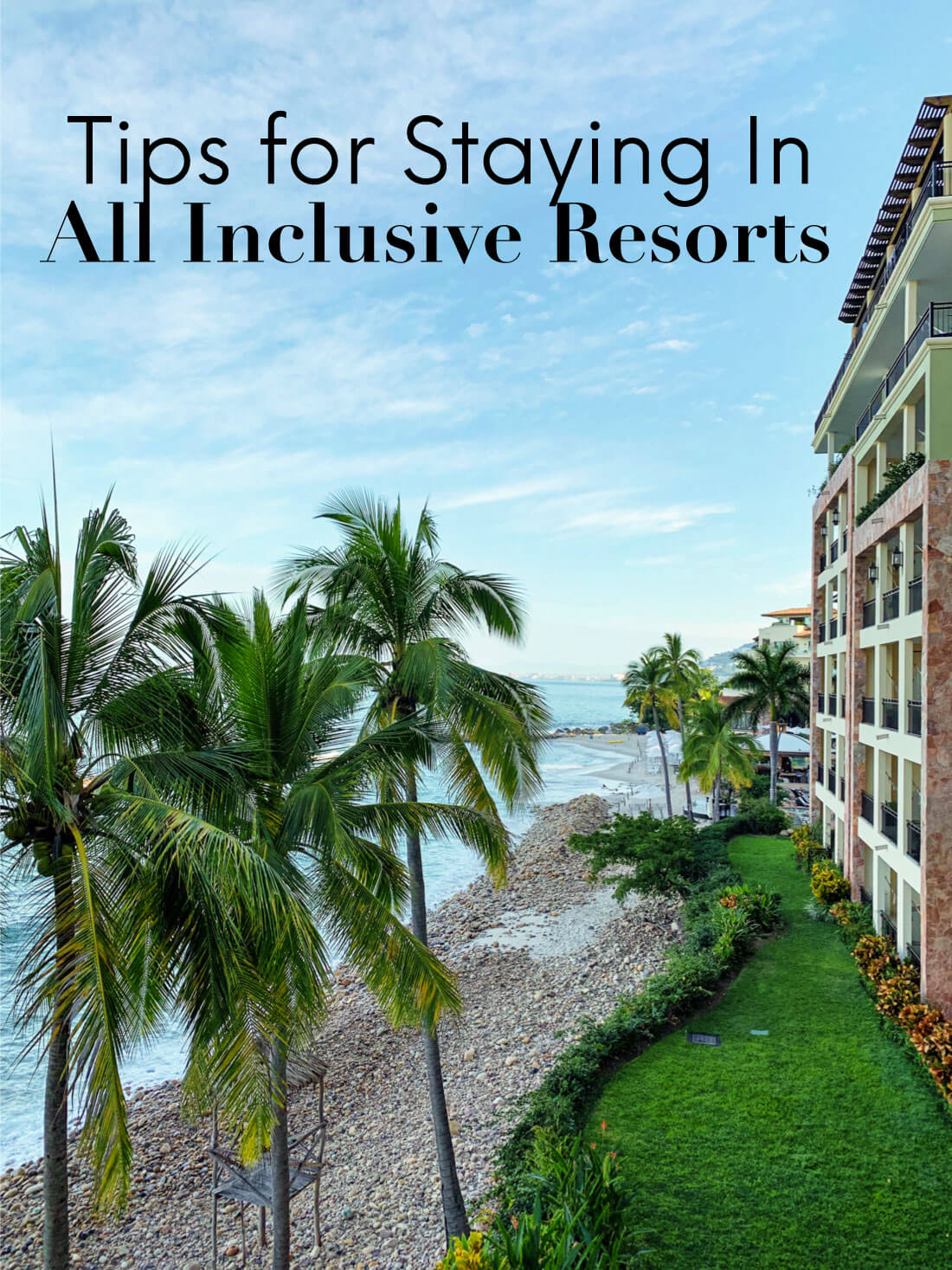 All Inclusive Resorts
My Mom gave us the best Christmas present ever this year – a trip to an all inclusive resort in Puerto Vallarta, Mexico with my side of the family.  We had five days together, away from our worries and (mostly) unplugged.  It was magical.  I've stayed at a few all inclusive resorts in my travels and have learned some things along the way.  I wanted to share those tips and things to consider with you.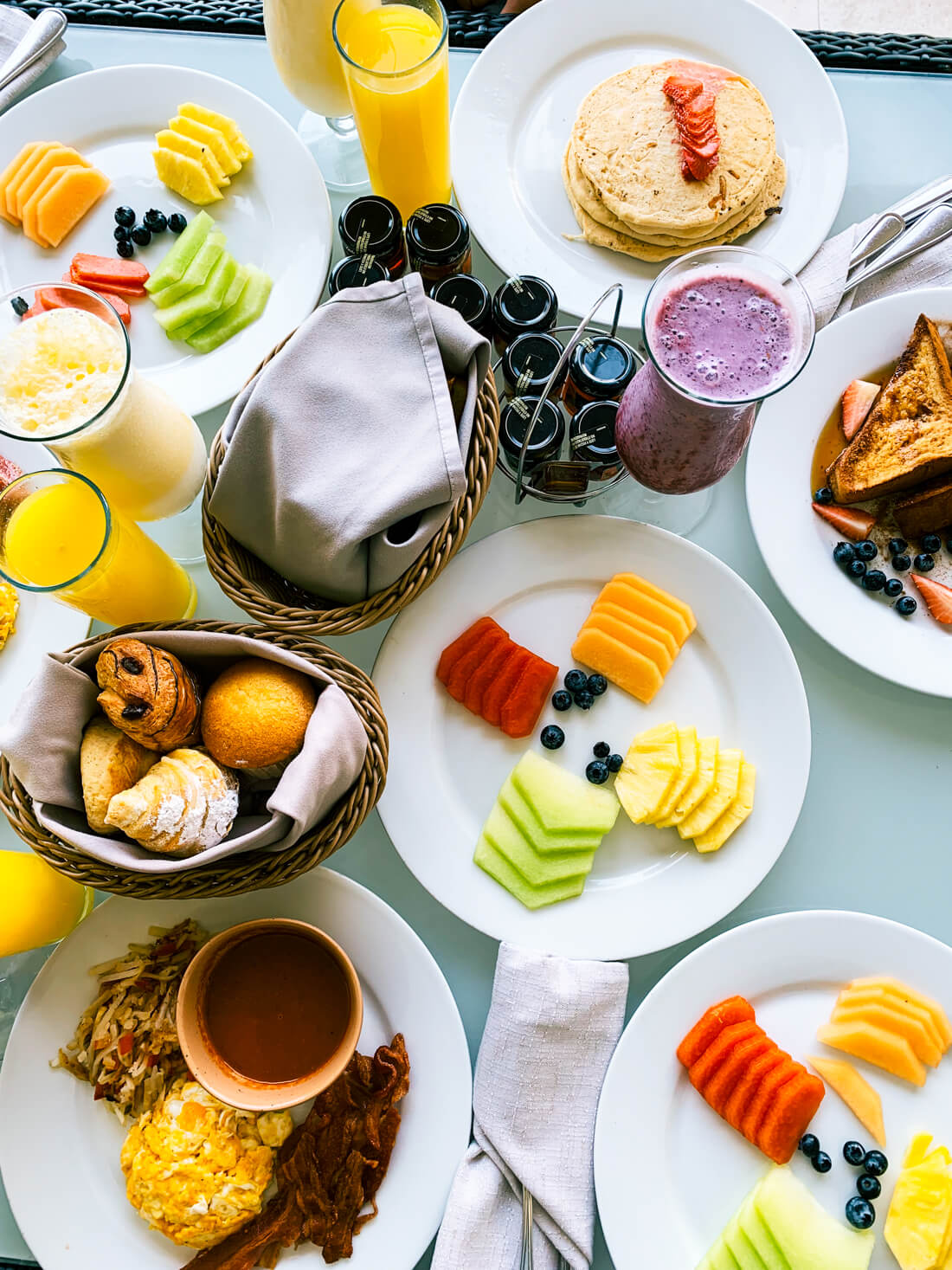 Tips for Staying in an All Inclusive Resort
Room accommodations
At our resort in Puerto Vallarta, our rooms were spectacular.  The one thing we wish we knew ahead of time was that we would be separated.  If you are going with a group or family, make sure to ask questions about how far from each other you will be.  While all of our rooms were beautiful, we would've preferred to be by each other than split up.

The Food 
This is one of the biggest things to consider when picking out an all inclusive.  There is a huge range in types of resorts and the food can be just as big of a spectrum.  In my previous all inclusive in Jamaica, there were several restaurants to choose from.  With our resort in Mexico, we only really had two options to eat at.  We also took advantage of room service and eating on the beach from servers.  That was probably the biggest treat.  Our kids enjoyed getting "piñatas" (virgin Piña Coladas), chips, guacamole and more every day at the pool or beach.
Is it worth it if you don't drink alcohol?
While away, I posted stories on my Instagram account.  A lot of people messaged asking if it was worth it to go to an all inclusive resort if they didn't drink alcohol (because that's why a lot of people do all inclusives).  Our whole family doesn't drink alcohol and it was awesome to be in one spot the whole time, without having to worry about additional costs.  We also were able to have soda and virgin cocktails the whole time. Having said that, if the reason you like to go on vacation is for the food and drinks, an all inclusive resort probably isn't a good choice for you.

What to Pack
What to pack will mainly depend on what type of all inclusive resort you are staying at.  Most often, all inclusives are on the beach so swimwear and flip flops should be at the top of your list.  BUT it can get cold and windy even in the most tropical places.  Because of this, you need to bring at least one sweatshirt or jacket.  Most resorts have things like umbrellas in your room so that's not necessary to bring.  Use my printable packing list to make sure you cover all your bases.
Look into WiFi policies
We made the mistake of assuming that wifi would be included with our stay at our all inclusive.  It was not included.  Because we were out of the control, we had data fees and all kinds of expenses that we weren't expecting.  Had we done a little research, we would've been more prepared and not wasted money.
Money to Bring
This is a biggie – because while you have paid for most things up front, you will need to carry cash with you for tips.  This can be a hot topic and varies.  It is definitely personal and not everyone sees eye to eye.  Most resorts have a gratuity policy – so before you go check that! We weren't sure of what is customary so my brother looked up information and got the breakdown for us.  Here's what was suggested:
  -Bring $100- $150 in small bills – $1/$5 bills
Maid: $3-$5/day, left on your pillow (some people leave a total at the end of their stay, but you have a chance of better service throughout your stay with            leaving a tip daily)
Pool/bartenders: $1-$2 after every 2-3 drinks
Concierge: $5 every once in awhile if you're asking for help
Waiters: $3-$4 after every meal
Toys to Bring
We lucked out that with our resort came snorkel gear, stand up paddle boards, kayaks and all kinds of toys.  But not all resorts are the same.  If you are going to a resort with your kids, call and ask what kind of amenities they have.  Is there a kids club?  Are there sand toys?  Are the "extras" included in you resort fees? If they don't have a lot of toys, it would be worth it throw in some sand toys, snorkel, in your luggage. 
Travel to and from the resort
Before we arrived, my Mom had arranged for us to have a shuttle to and from our hotel.  This cuts down on a lot of confusion or last minute arrangements.  Often when you are booking a resort, they will allow you to make accommodations for getting around.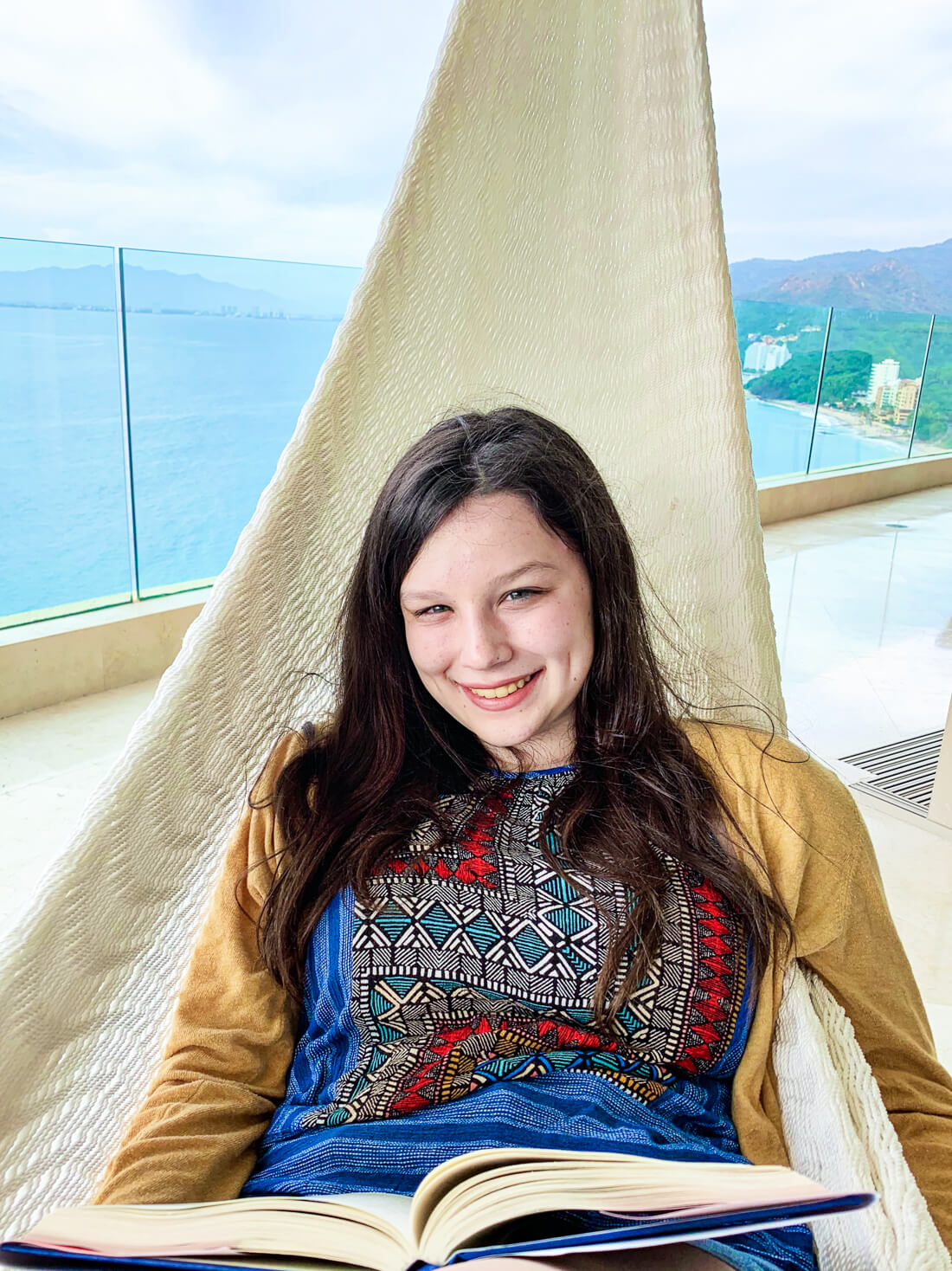 If you're looking for an awesome way to relax and have a family vacation, all inclusive resorts are the way to go!
Other Travel Posts
I've shared a lot about travel in the past – specific places to go and things to see. But here are some specific posts for different kinds of travel –