Get the kids involved in helping around the house while teaching them important life skills with these printable chores for teenagers!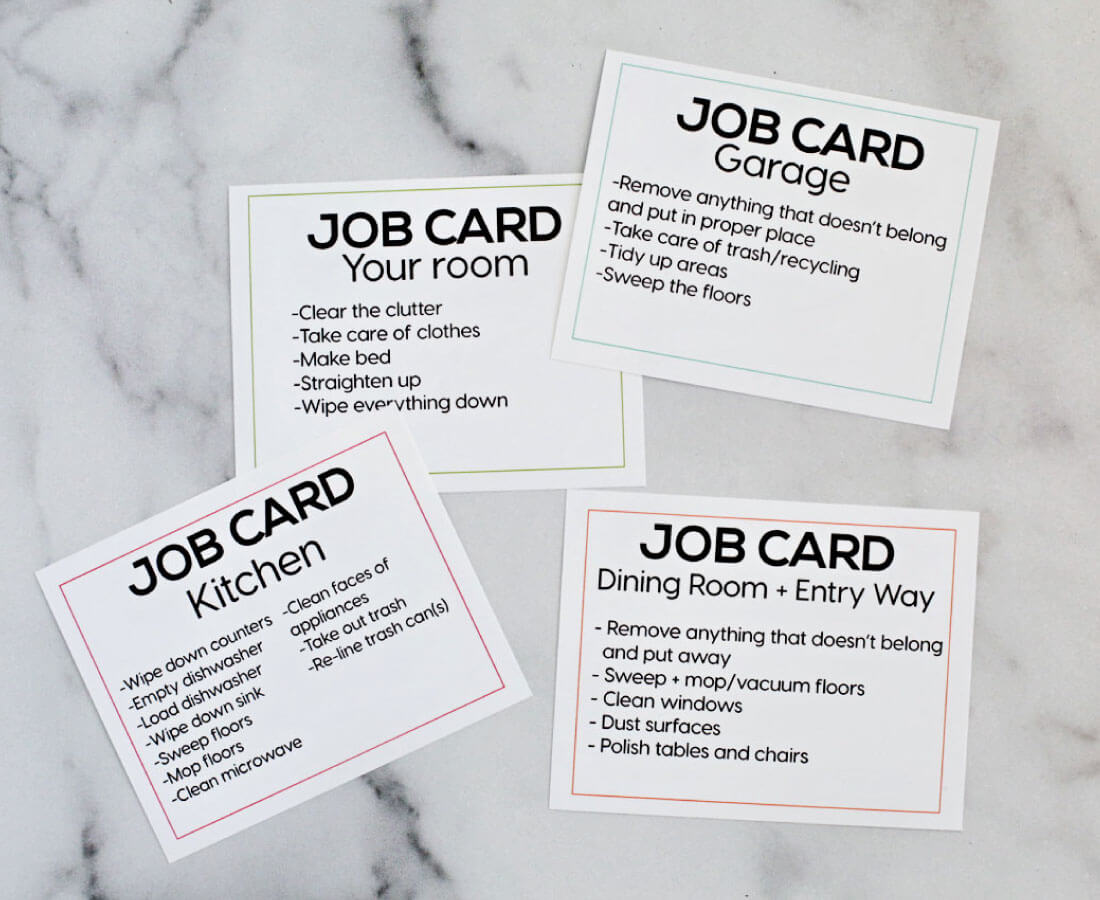 As my kids get older and older, my time with them under my roof gets shorter and shorter. Funny how that works. I know there will be days in the future that I'll miss the dirty socks lying around.. but with teenagers in my home, I feel like they should be at the point where they are picking up after themselves. In an attempt to get them to do more, I created printable chores for teenagers.
Interested in a full set of cleaning printables? Get them here! Or GET AN EDITABLE VERSION HERE.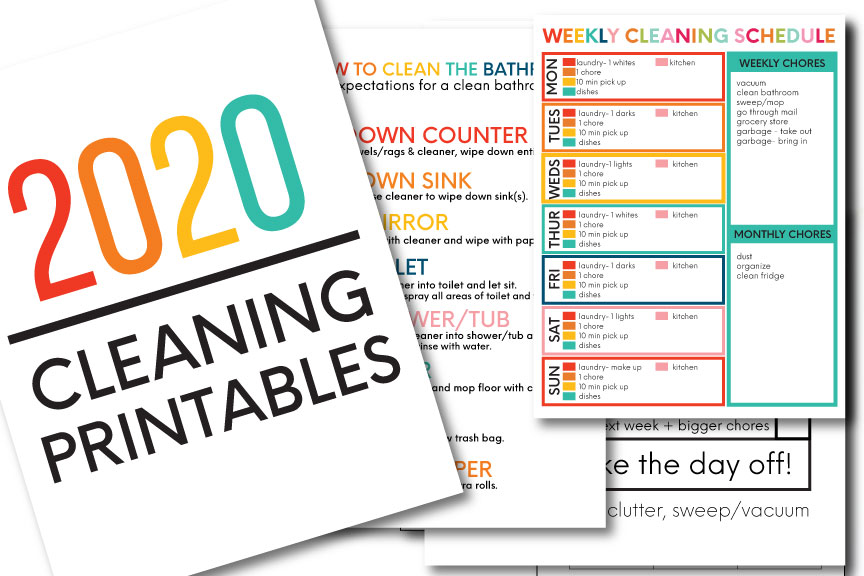 Household Chores
Chores are a great debate in every family. How much your child can do will greatly depend on their personality, their age and your willingness to stand firm in expectations. All three of my kids are extremely different from each other. What works for one, doesn't work for the other. As their parent, you know what will work best for each of your children so go with that. But here are some chores that you can work on :
Household Chores List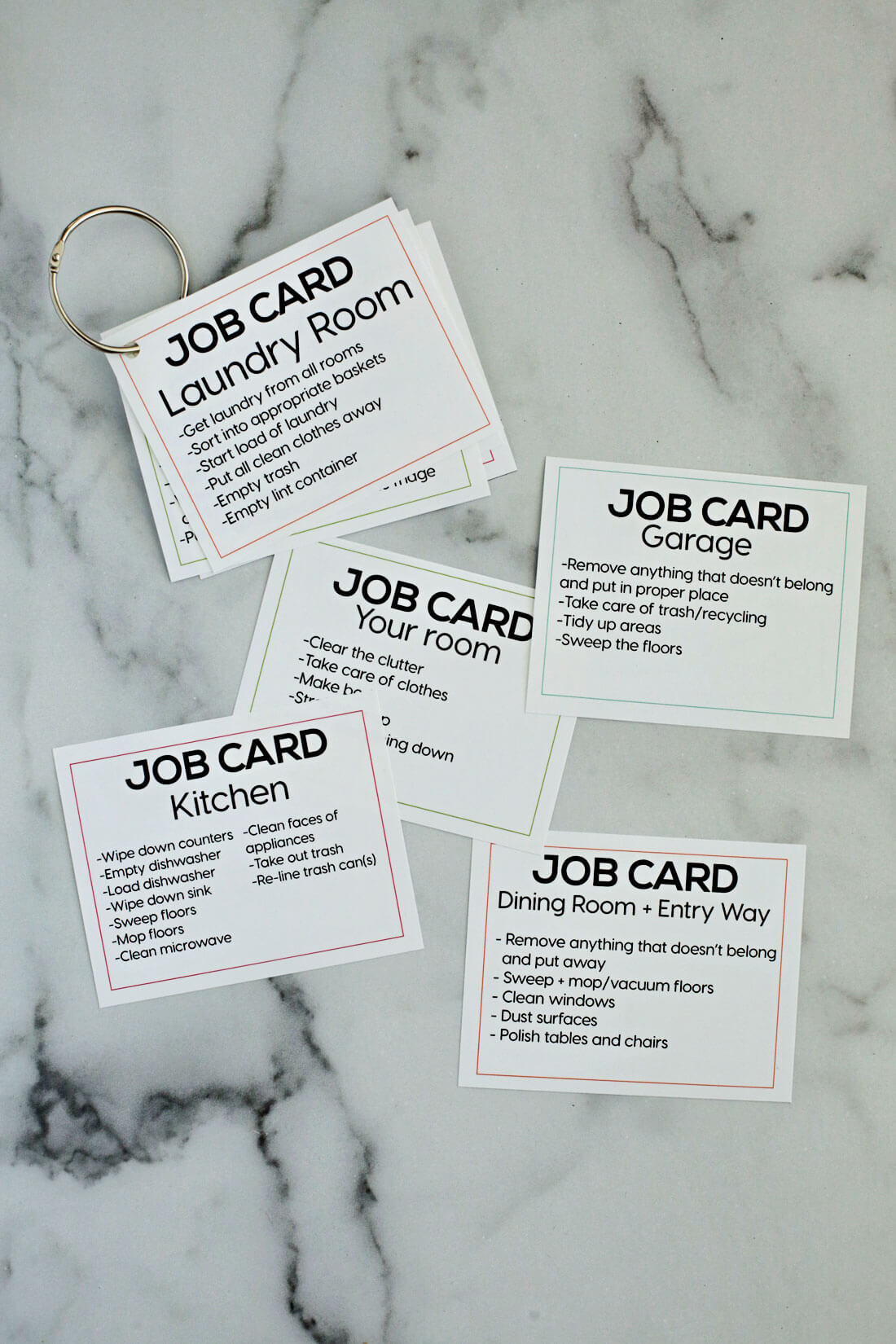 To make these printables
Download the printables below.
Get the original job cards.
Print out printables.
Laminate!
I can't resist laminating everything — but really it will help them last longer. This is the laminator I have. And read why I love my lamination machine.
Cut using a paper cutter/scissors.
Punch a hole in the corner of each card.
Add all cards onto a binder clip and hang where you can easily find them.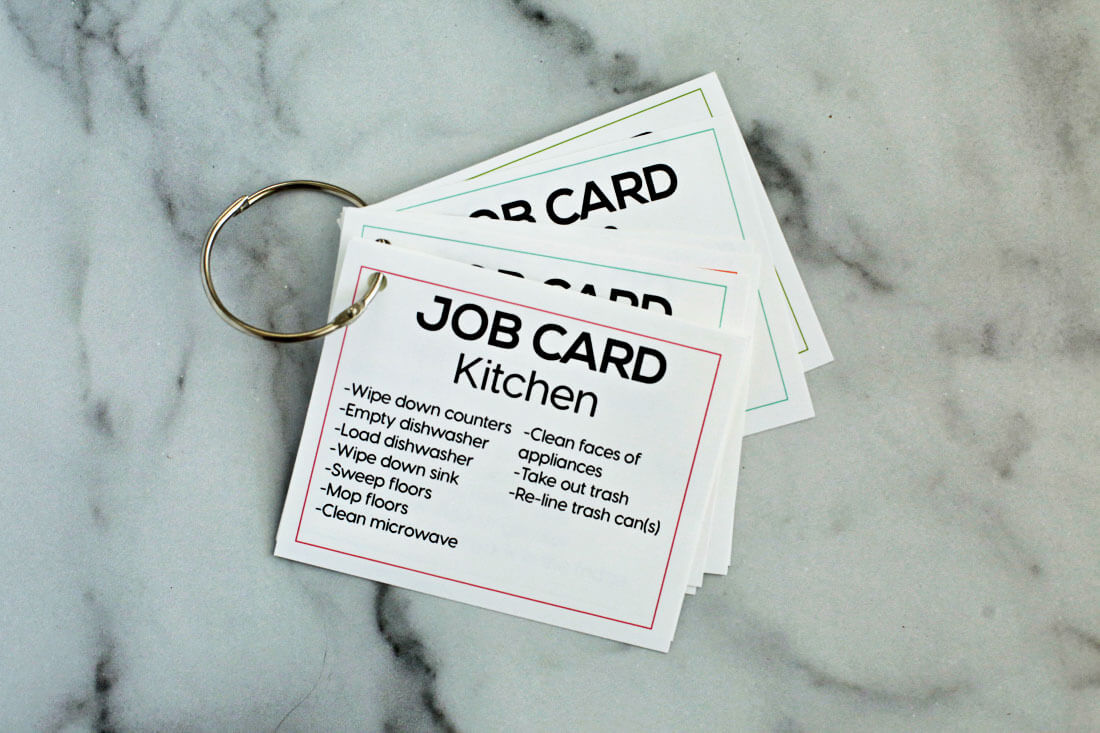 Free Printable Chore Charts
If you like these printables, you'll probably want to download these too:
And also check out –

For personal use only.