Even though Denver seems to be the place to go in Colorado, I'm here to tell you why you should consider beautiful Steamboat Springs, CO.

Steamboat Springs
We had the opportunity to go to Steamboat Springs Colorado for the Triple Crown 11U Elite World Series for baseball. We planned for months and were really excited about this trip. It definitely didn't disappoint! I ended up loving not only this town, but Colorado in general. I had been to Denver before, but never explored anywhere else in CO. Now I can't wait to get back! Our baseball boys ended up coming in 2nd in the WS and we were all really proud of what they accomplished.
If you're into travel, you might like these posts too:
If it's not obvious from the pictures, it's absolutely beautiful. I wish that pictures could do it justice. The sky took my breath away. There was green everywhere. How do you know I'm from Southern California visiting Colorado? A phone full of pictures of the trees. It's embarrassing really. For a small town, there are great restaurants (see below) and surprisingly a lot to do.
The biggest con in my mind is the pro for a lot of people – it's far from everything. It was a 3+ hour drive from our flight in Denver. It was a beautiful drive but after taking a flight, driving 3 more hours makes for a really long day.
Steamboat Springs CO
This small town is known internationally for skiing and as a winter destination. But we were so happy to escape the Los Angeles heat (we got home to 110 degree weather- yuck!!).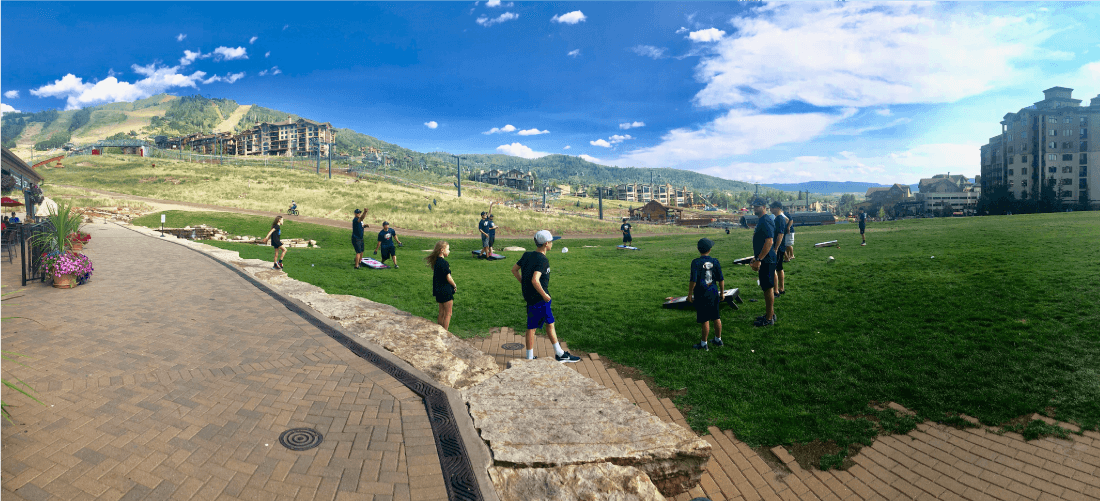 Some of our favorite things to do: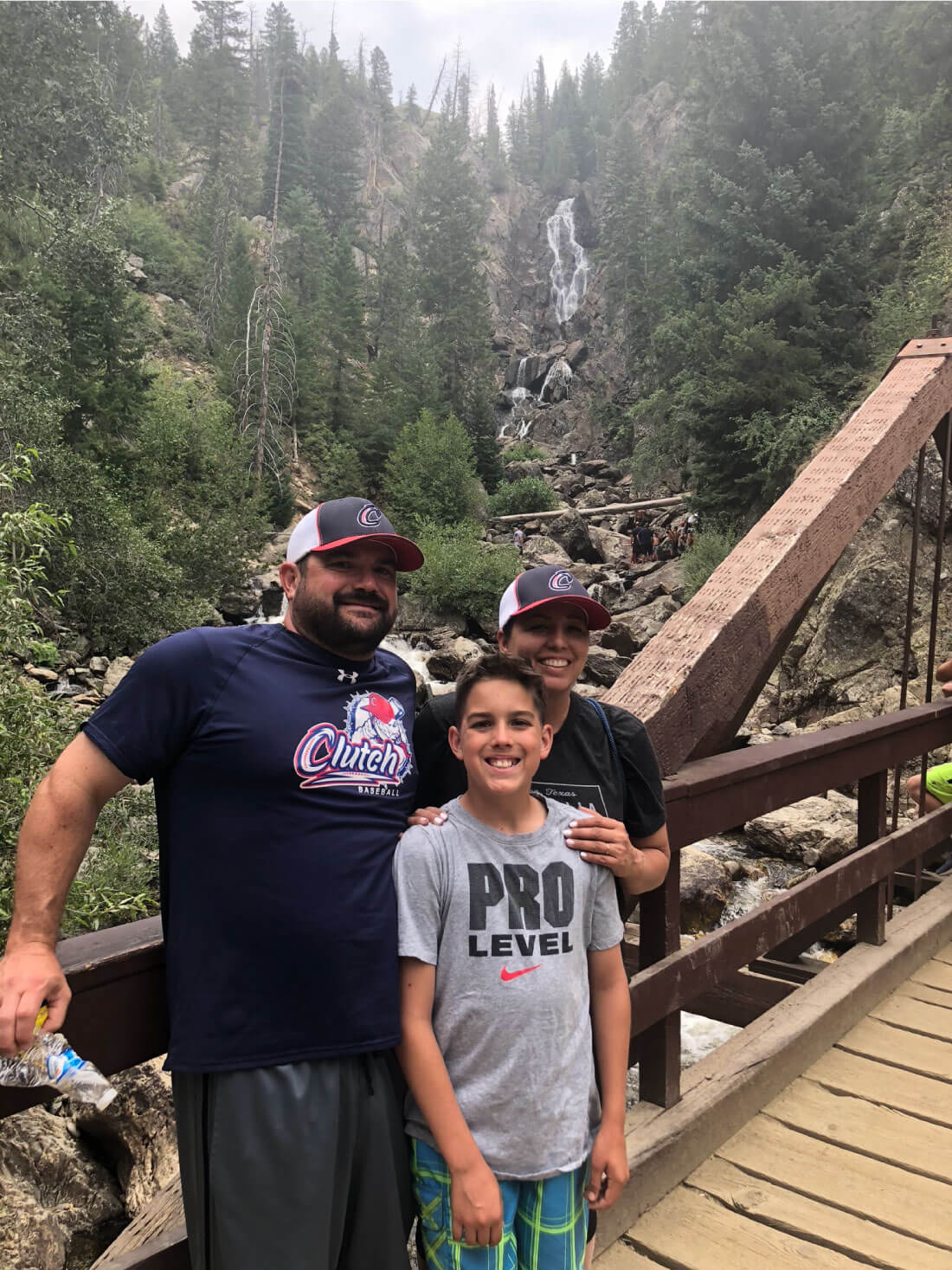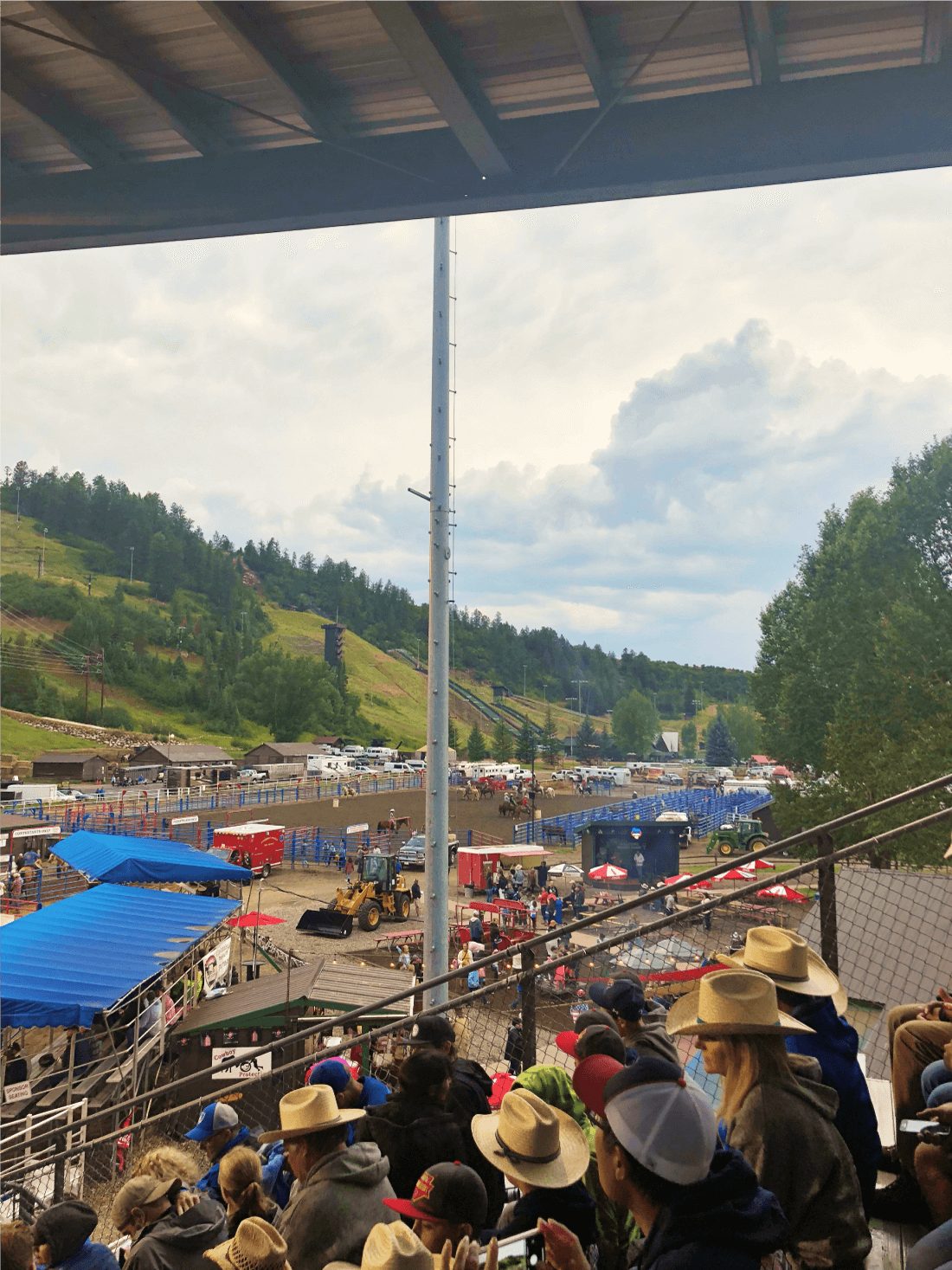 Unfortunately we missed out on going tubing down the river because they had dangerously low water and it was warm. When I asked people what to do there, most people said we had to go tubing but it wasn't even an option. We'll just have to go back to try it out another time!
Steamboat Springs Restaurants
I had heard before we left for Colorado that the food was really good. It sure lived up to the hype! Because we stayed in a large hotel with a kitchen, we chose to eat a lot of meals in our room and then ate out for dinner.
It felt like every restaurant we went to had Brussels sprouts and tater tots. I don't know if that's a Steamboat thing or a Colorado thing but those items were everywhere!
Here are some of our favorite spots:
Creekside Cafe– we have friends who went here several times. There is always a wait but it's worth it. The food is so good. A lot of friends had the pancakes and said they were amazing. Because I'm a sucker for biscuits and gravy, I ordered the Barn Burner. YUM!
Back Door Grill – went here as a group and the food was awesome!! We sat upstairs and it was definitely a tight space. But holy cow, the food. Definitely get a burger. I had the Buzz Lightyear and it was magical.
Cruisers Sub Shop – ended up going here randomly one day and then went back a few times. I wish we had one close to us because it was SO good. I didn't know I could like a sub shop as much as I did. The Cali sandwich was divine. And several people said it was the best Meatball sandwich they've ever had. The staff is great there too.
Throughout our week in Colorado, we were able to stop in Aurora for the Denver Biscuit Co (YUM!), Denver for a Rockies game, Evergreen (had lunch at Murphy's Mountain Grill – if you are ever near there, GO!!) and the Red Rocks Amphitheater. It was all so pretty! We put on some miles in this Mitsubishi Outlander SEL. We had a lot of stuff with us because of all of the baseball gear and being away for 8 days, but it all fit well.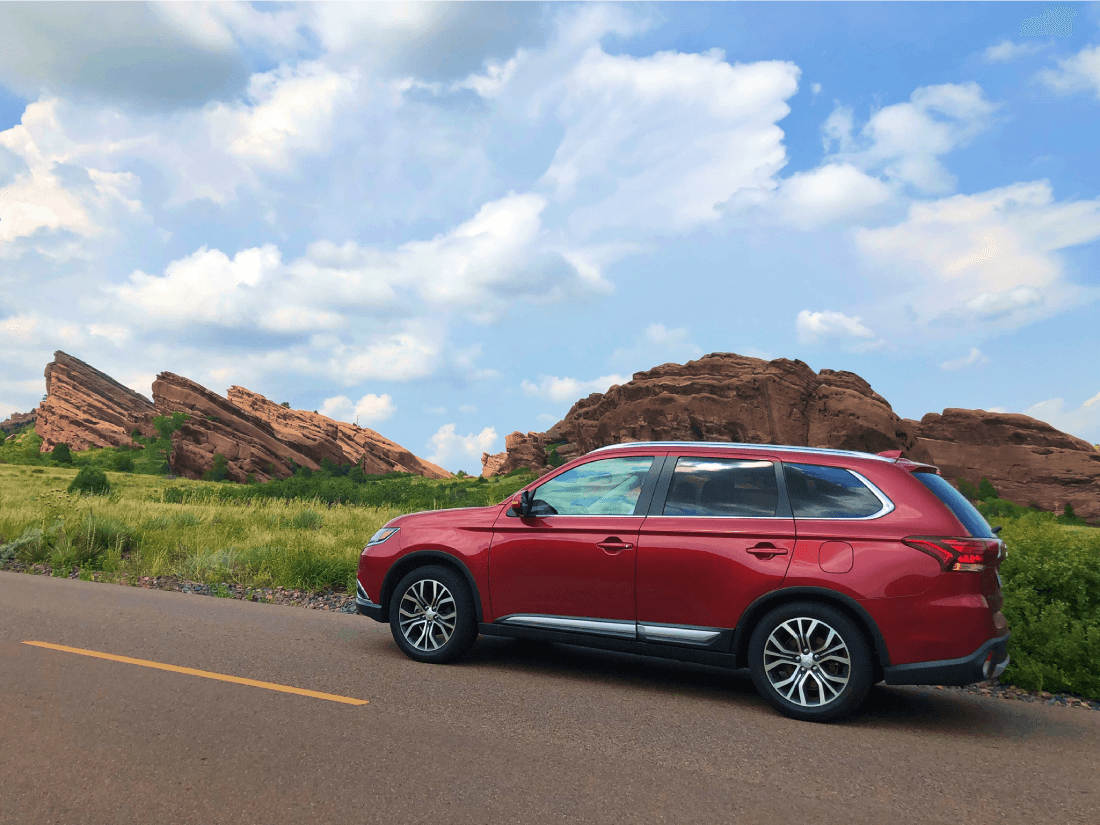 This fun set of wheels was provided by Mitsubishi to review our experiences.
I've traveled to a lot of different places around the world. I normally gravitate towards tropical, beachy places. But the more I spend time in the mountains, the more beauty I see. I hope we get the chance to go back to Steamboat Springs someday!