Use this idea to feed kids in summer and to help them take responsibility and learn life skills – teach them about grocery shopping!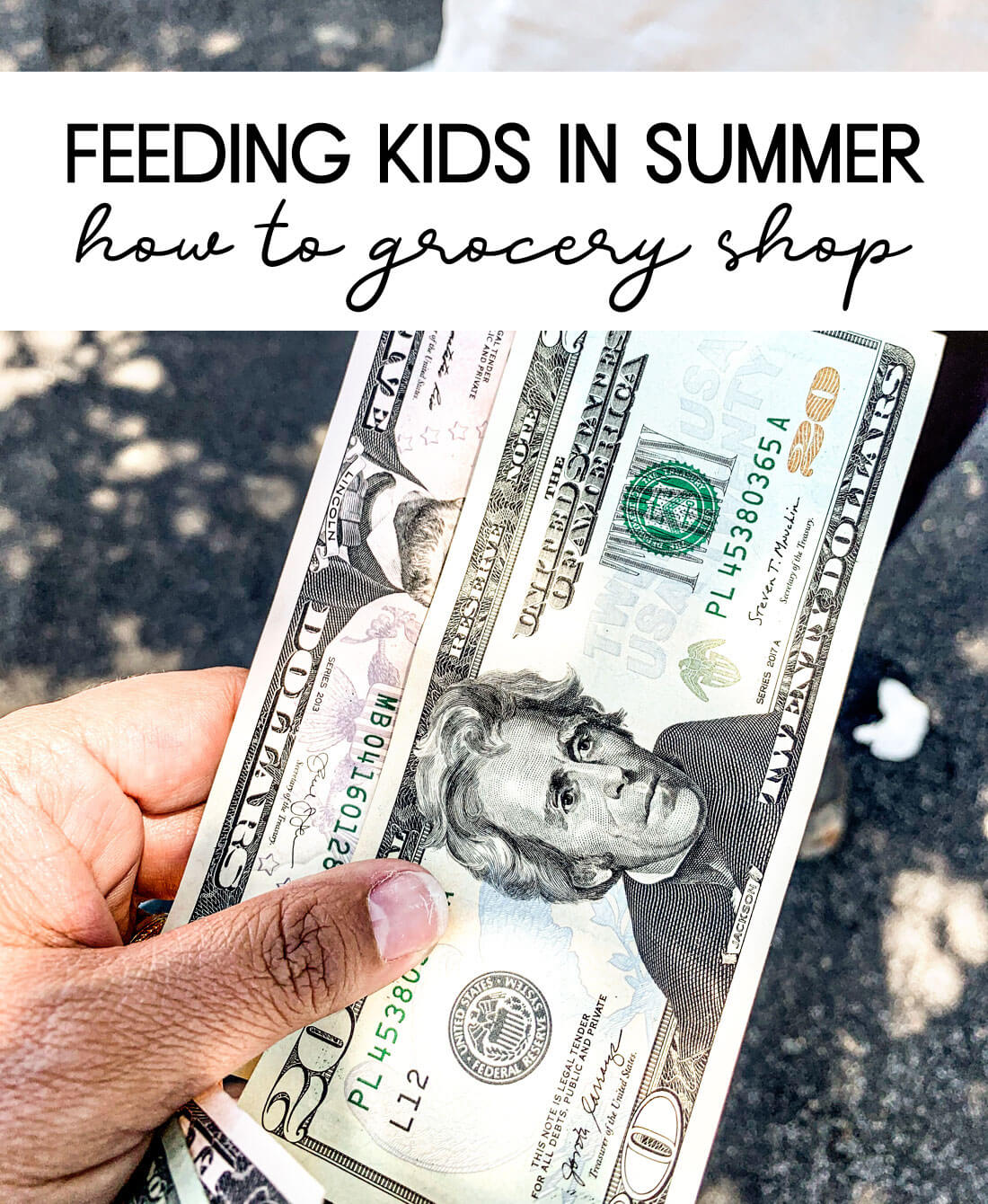 I've had the problem of kids either loving snacks that I buy or not wanting to eat them for years. (Check out this "What to feed teenagers" post)   It drives me crazy. I mentioned this issue on Instagram and someone sent me an idea that I thought was perfect for my *big* kids.  Not only does it give responsibility to them, but it helps teach a life skill that they definitely need.
Grocery Shopping
Grocery shopping has changed so much over the years.  Now with grocery delivery, things are so different.  It is still a skill that every young person needs to develop.
To help with feeding kids in summer specifically, the idea is this:
Give each child $20 for community snacks and $5 that they can spend on themselves.
Allow them to spend the $20 on reasonable snacks that everyone in the family can eat throughout the week.
The $5 is meant for them to pick out something that is *just* theirs.  They can write their name on it and/or warn everyone that it is their snack.
Have the power to veto what you don't approve – this will be different for every family.  One family who is very healthy might veto anything pre-packaged.  Another family who eats lots of quick to make meals/snacks will be ok with anything pre-packaged.  Do what works for you!
After giving my kids the $25 each, I reminded them that they need to calculate things like tax and if they want to buy grocery bags (here in California, we are charged $0.10 per bag).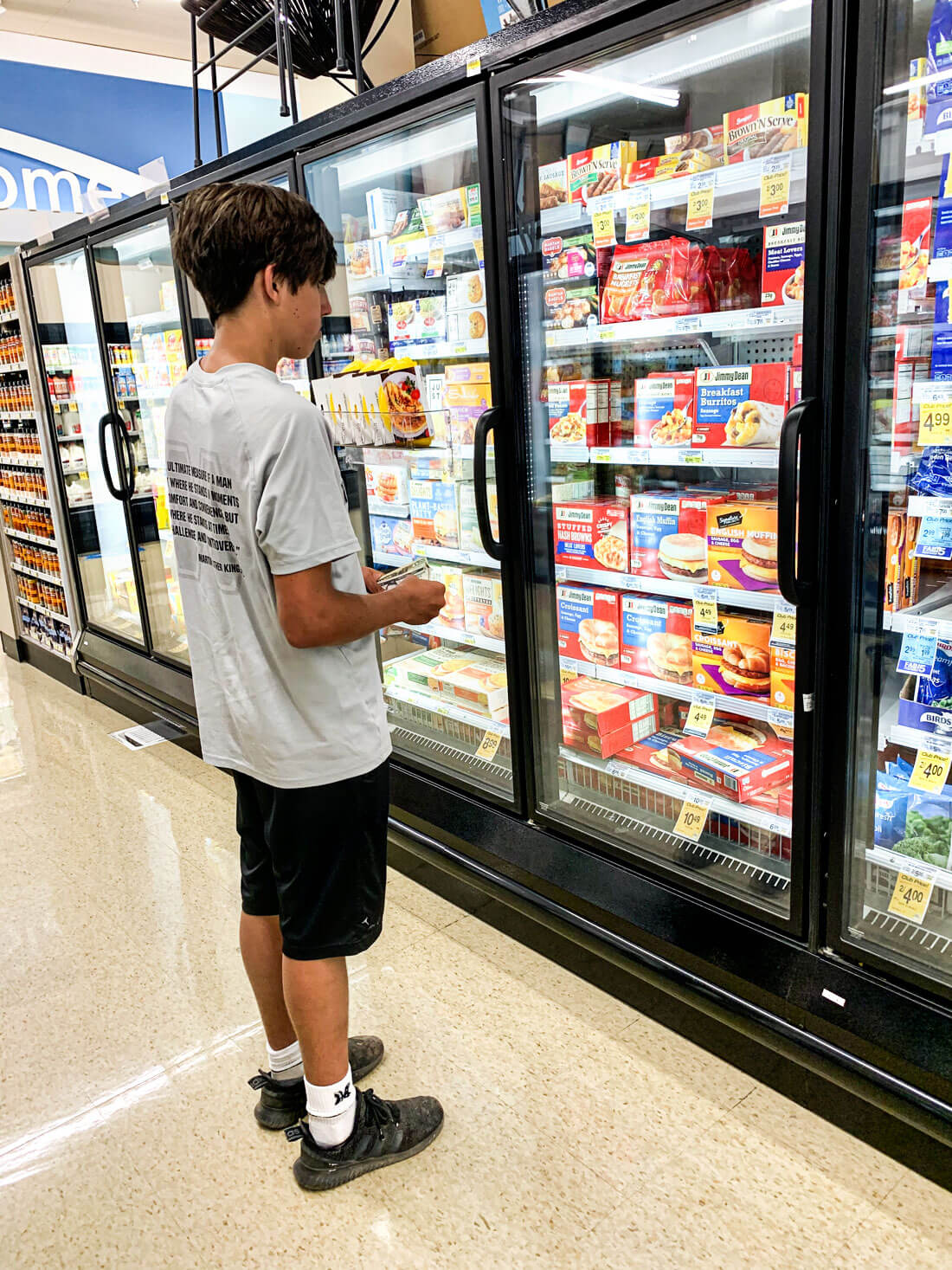 I thought my kids might give me a hard time about grocery shopping but they were all in.  They have enjoyed this process of figuring out what to get, what they like, what everyone will like, etc.  It also was very clear right away that they shop differently and their personalities really come out.  One of my kids is very thoughtful, calculating each and everything.  The other one is more of a free spirit and I had to remind to pick snacks that everyone will enjoy.
Skills to learn from grocery shopping:
How much items cost and how quickly things add up
How to budget
Taxes
Differences between stores – some more budget friendly stores vs. more expensive
Name brand vs. generic – which should they buy?
What lasts vs. what goes bad or gets eaten quickly
In addition, overall they are more grateful for the grocery shopping you have done/you do and for the food that we have as well.  Once you start shopping and realize that food doesn't just show up… you appreciate it much more.
If you've been around for a bit, you know that teaching my kids life skills is really important to me.   Although they still have lots to learn and I haven't prepared them perfectly, I feel like they know the basics.  Here are a few posts that I've shared in the past: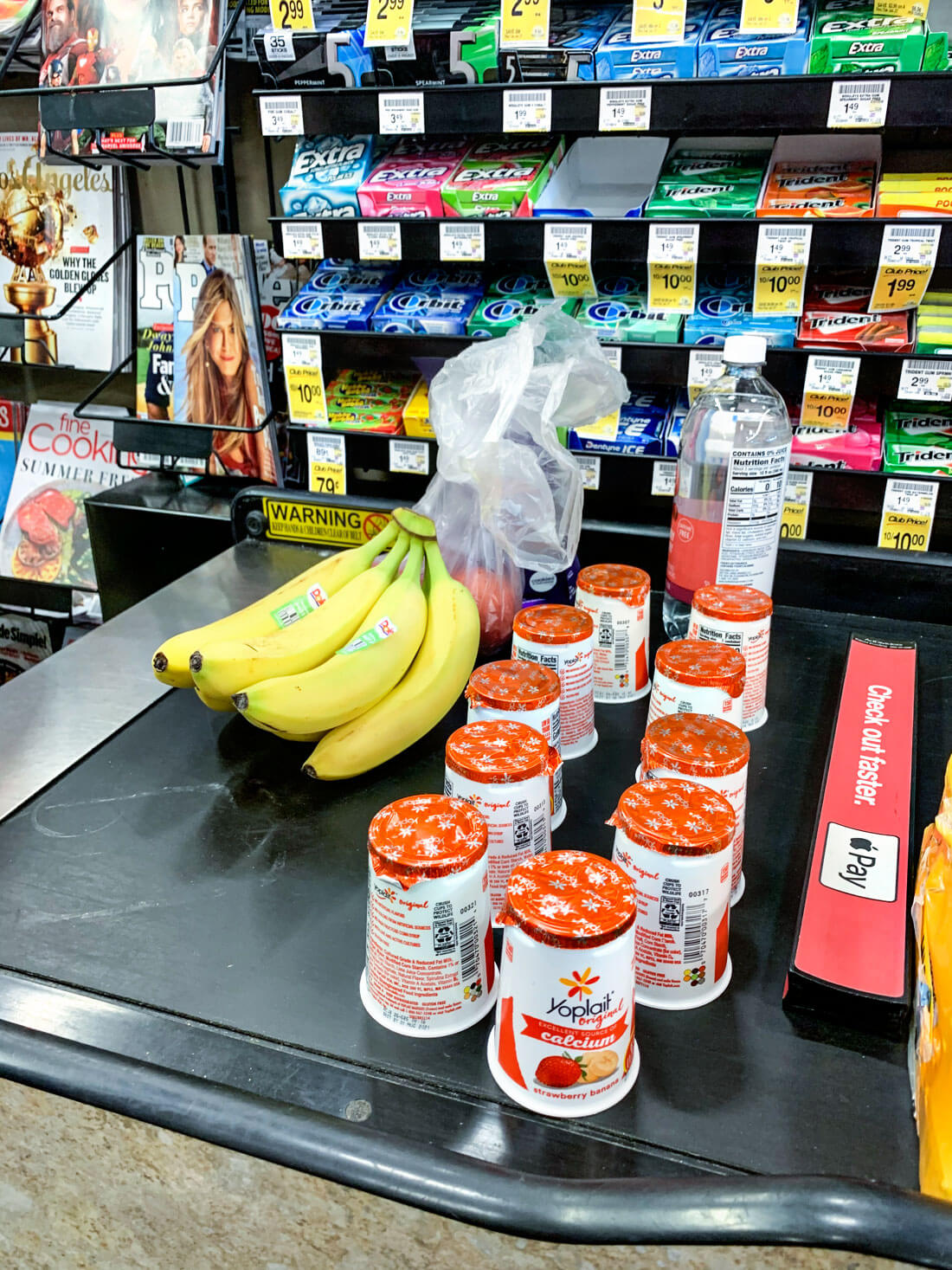 Our first experience with this was at a smaller Walmart where there weren't many healthy options, not a lot of fresh food.  The second time around, we went to a regular grocery chain and were able to get better quality and healthier.  It's my goal to go to all different stores in our area for them to be able to compare them and figure out which store they prefer.
Grocery Shopping List
I've shared several grocery shopping lists in the past.  Here are a few you can use with your family:
Even if you have younger kids, you can adapt this to them.  While you might not be able to hand money over and let them take charge, you can give them options and make them feel in control of choices.  One member of my community tells her kids that they get to choose one item while at the store to cut down on asking for everything in sight.