Looking for things to do in West Yellowstone? Even with limited time, we hit a lot of the major spots and fell in love. You will too!

Things to Do in West Yellowstone
When planning a trip to Montana, we knew that we had to go to Yellowstone.  I've heard about it a lot over the years but really had no idea how grand or incredible it is.  I'm a beach girl so I gravitate towards tropical trips.  But Yellowstone?  I was amazed.  While pictures will never do it justice, I took a lot and noted things along the way. There are several entrances and ways you can go but we entered on West Yellowstone and did the lower loop.
What stood out to me most about West Yellowstone:
It's huge.  Gigantic.  I've heard of people spending days here, but didn't know why.  Now I do.
There are tons of hikes.  If you like hiking, you will be in heaven.
Get or make food ahead of going into the park.  It's huge (refer to 1.) but there aren't food options other than ice cream and drinks at Old Faithful or a general store in the loop.  If you are planning on being there for the day, come prepared.  We went to Ernie's before and got boxed lunches.  They were really good!
Go early – unless you want to wait for an hour to move 3 blocks.  We were warned to get there early but didn't make it close to the park until 9:30am and ended up sitting in line for a long time.
Make sure you have a full tank of gas!
One more note: we used the Just Ahead App that a friend talked about.  There is a $19.99 fee for the one Yellowstone guide or you can pay $29.99 for the year – that's what I chose.  It might sound like a lot but it was worth every single penny.  It absolutely made the day.  Just Ahead tells you the history, things to look for, what's worth the stop and what's not.  All of the people in our car were so happy with it.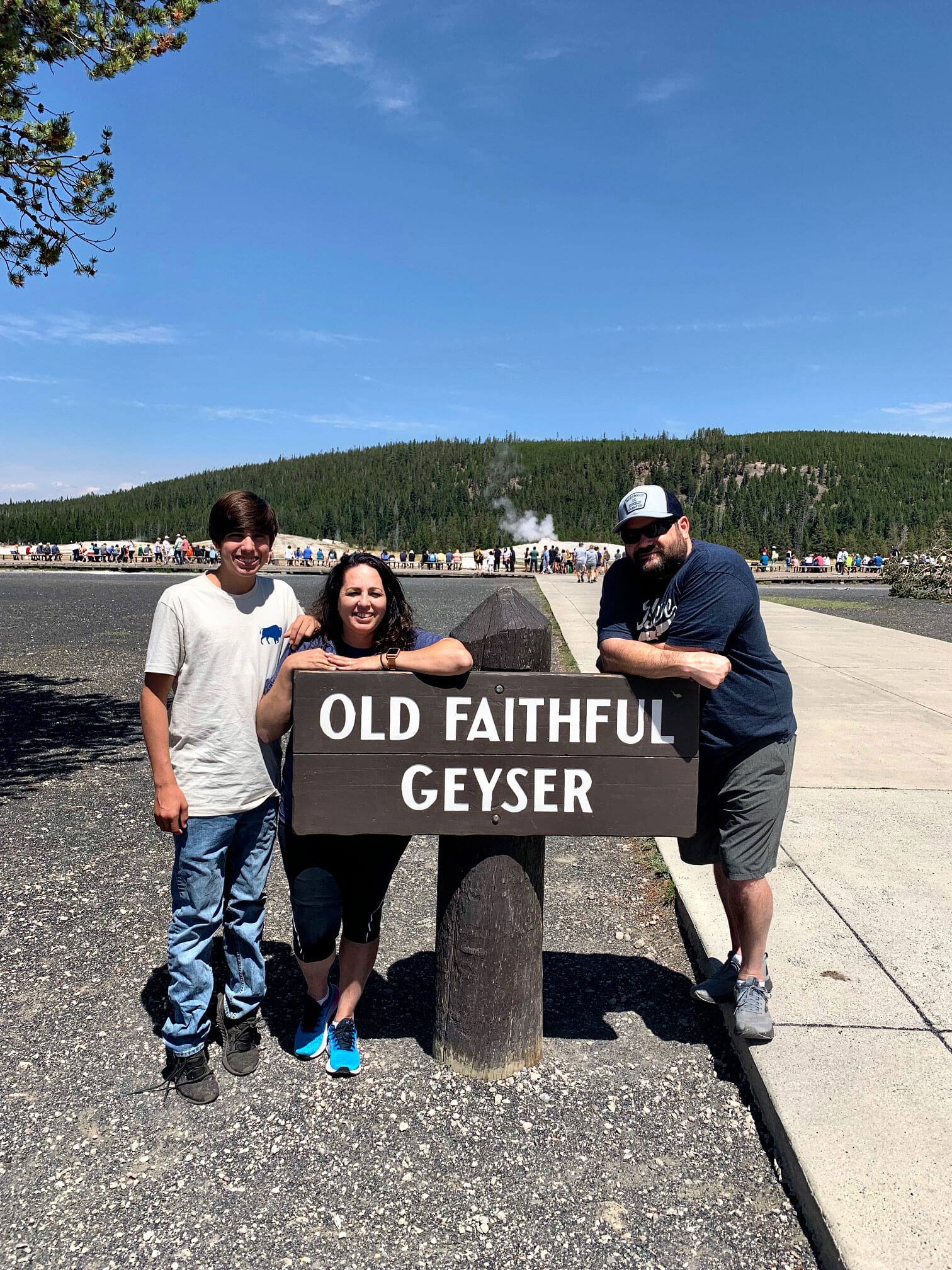 Old Faithful
This is the one thing that everyone talks about.  So much so, that we planned a lot around getting to the geyser at just the right time.  A lot is built up around Old Faithful and it feels like a must do just because everyone talks about it, but honestly, I think there are way cooler things to do and see in Yellowstone. It goes off every hour-ish but there are tons of people (as seen in the back here …. yes, we got up close to see it as it actually went off).  There's a huge parking lot and you can get ice cream and soda here.  I might be in the minority on my feelings but I think it's overrated.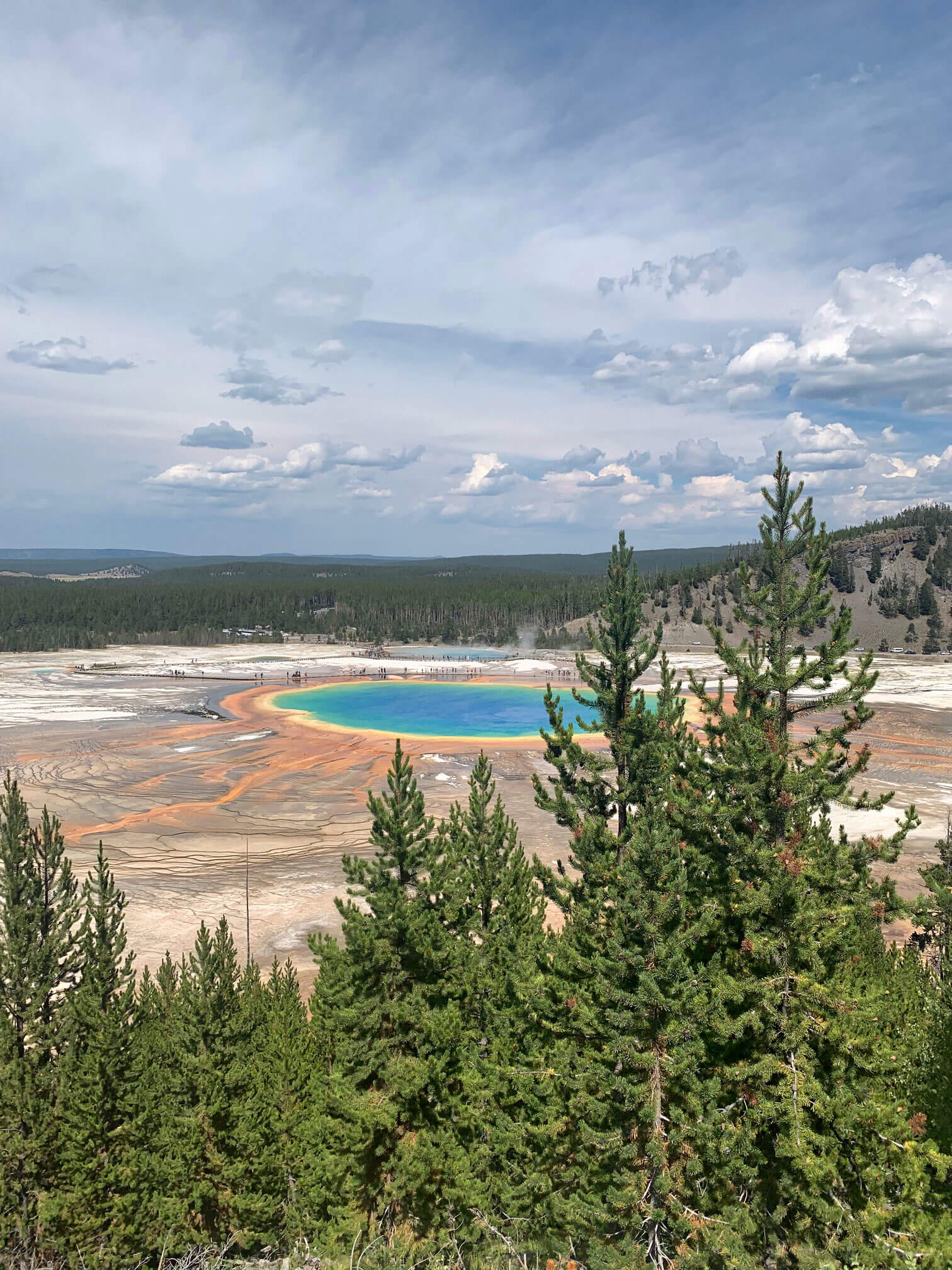 Grand Prismatic
Now the Grand Prismatic on the other hand – this is cool.  You can either park and walk right up on it or hike to the overlook.  The trail is 1.6 miles round trip but it was worth it.  I would love to see it from an aerial view some day.  I've never seen anything quite like it! There are little hot springs all the way to the overlook.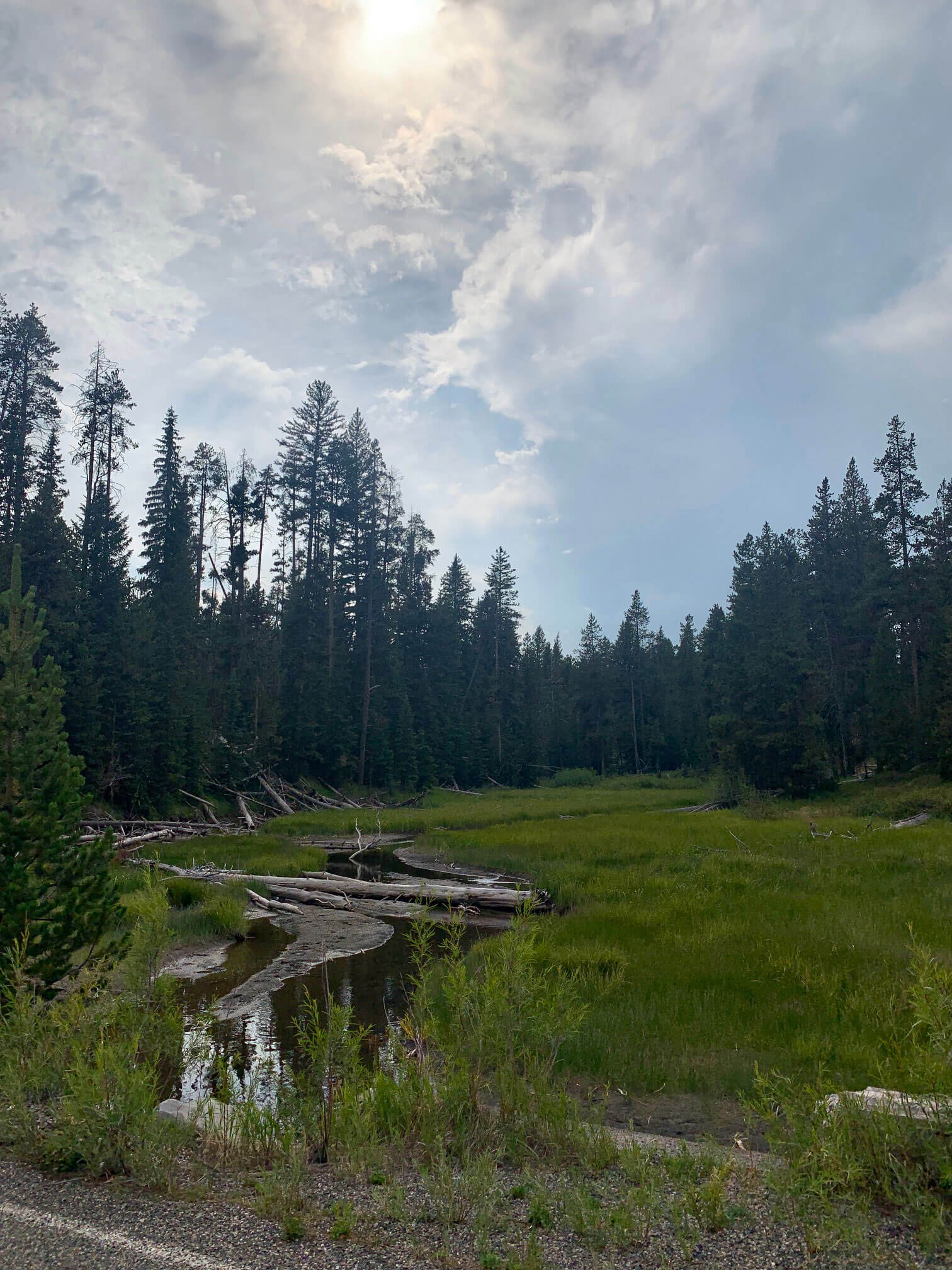 Throughout the entire drive we were in awe – there was so much to look at and just so much beautiful scenery.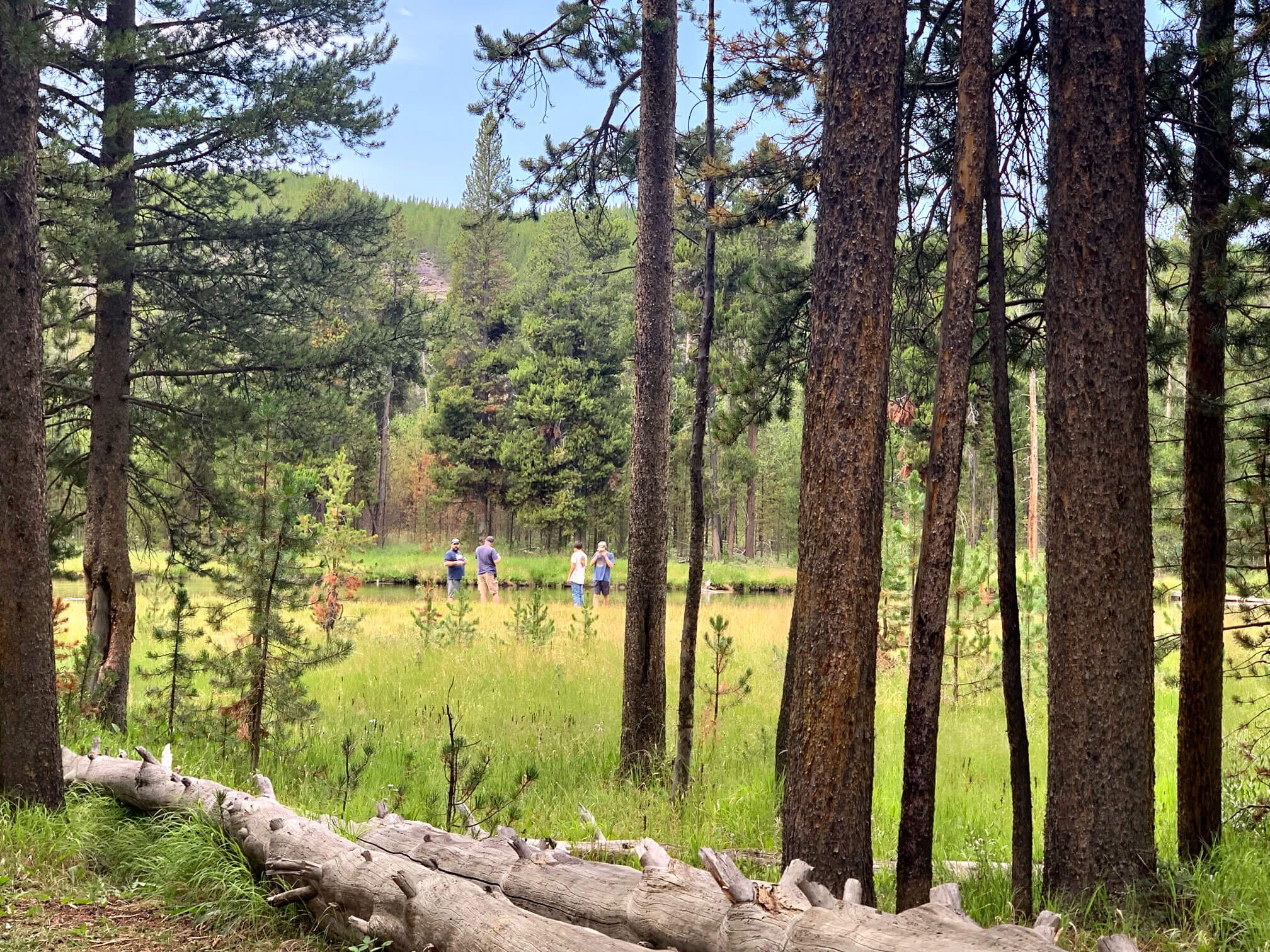 After going to Old Faithful and Grand Prismatic we stopped to eat lunch at Firehole River Picnic Area.  It was incredibly beautiful.  The perfect place to eat our Ernie's boxed lunches.  There are picnic tables and toilets available.

Grand Canyon of Yellowstone
I had no clue that there was a Grand Canyon in this national park.  There are several stops and hikes that you can take to see the entire thing.  It is massive and impressive.  We kept saying – WOW! This is so cool.  It was just breathtaking.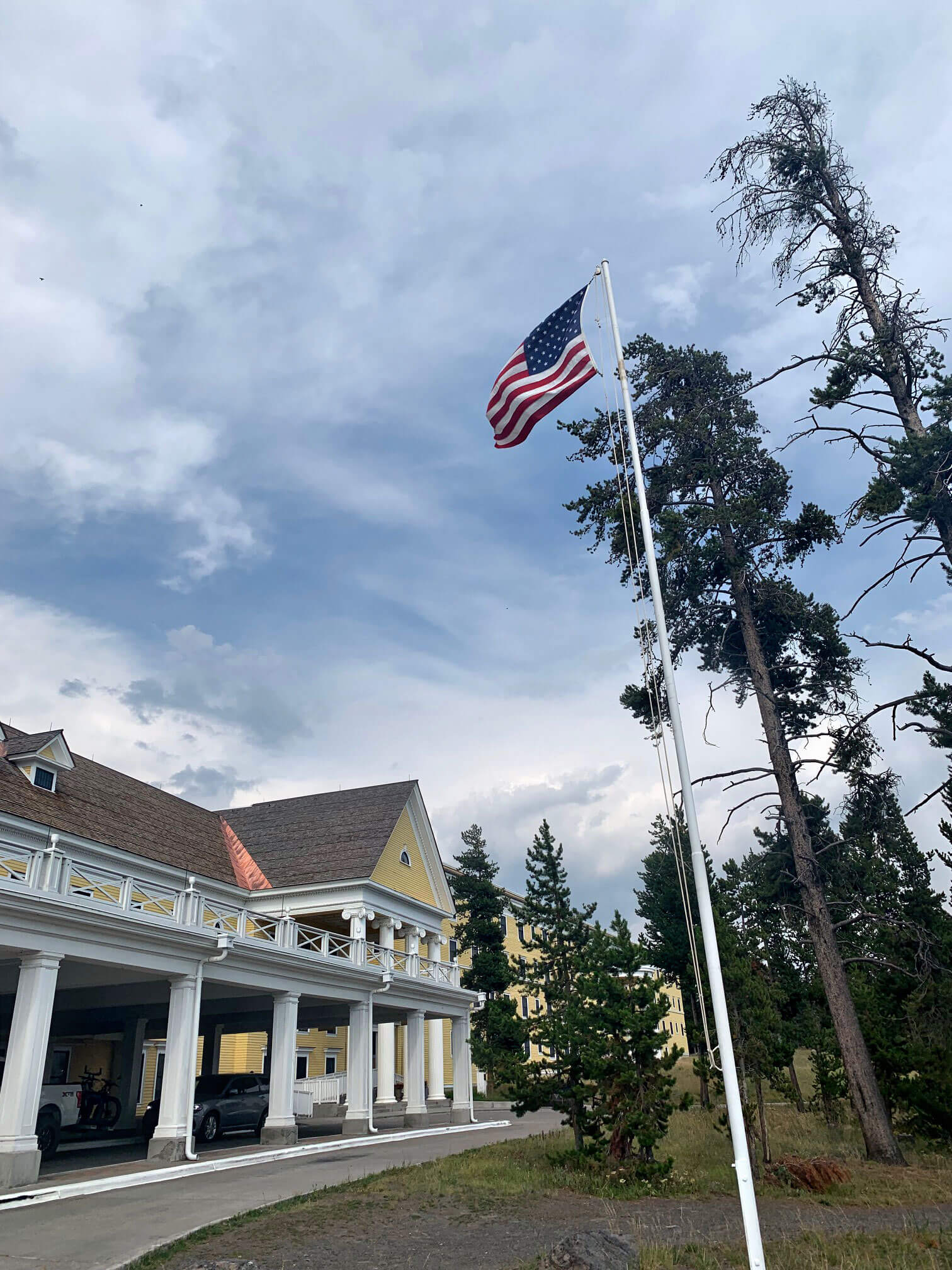 Lake Yellowstone Hotel
This was another suggestion from Just Ahead.  It was a great stop for a bathroom break and to look around – such a cool hotel.  It's reminiscent of the 1920s and listed on the park's register of Historic Places as the oldest standing Yellowstone Hotel.  Right down the street from it is a General Store where we got some souvenirs and snacks too.  We didn't stay long but it was worth the stop.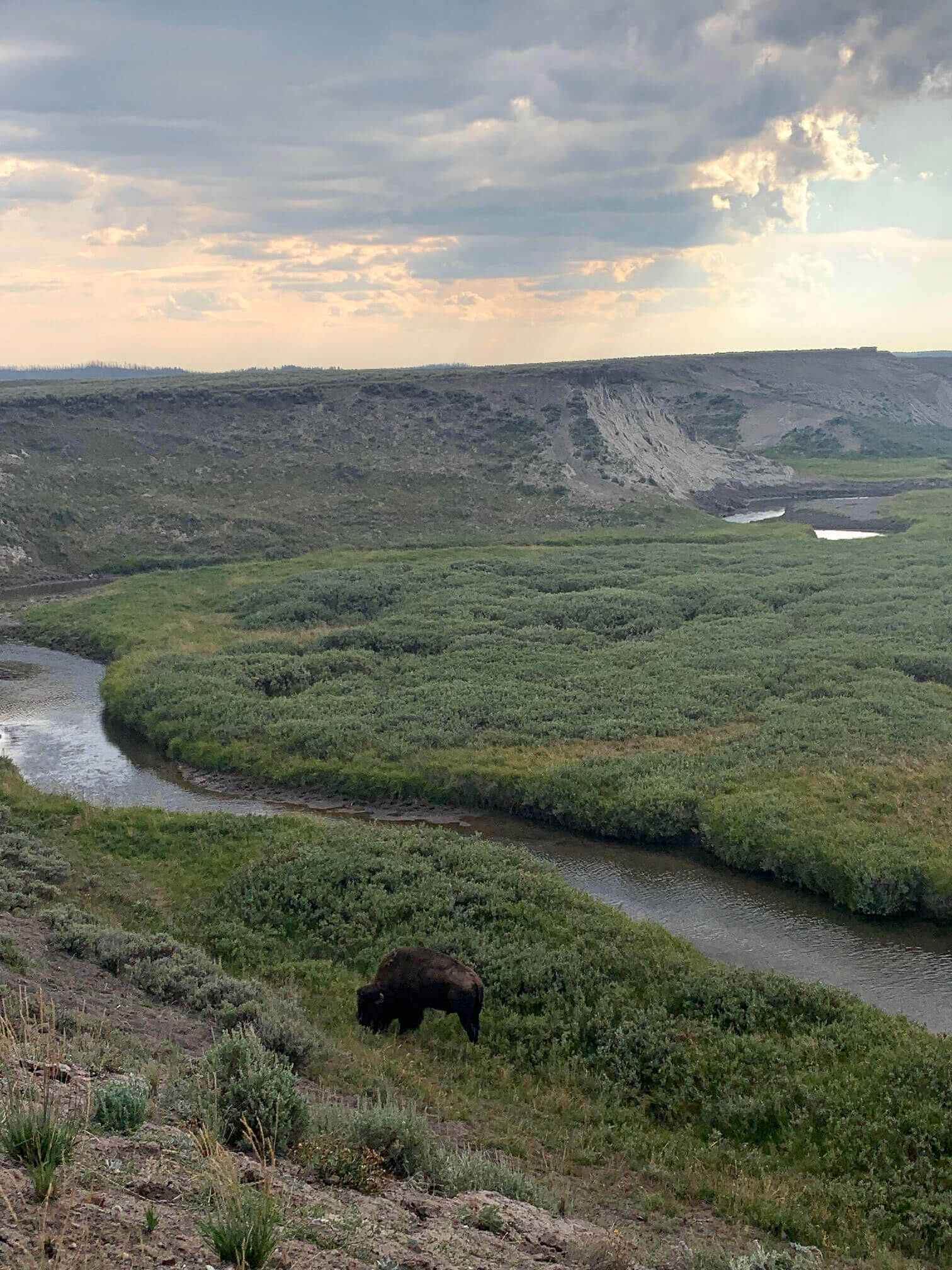 Hayden Valley
When we stopped at the hotel and general store, we asked if there was a possibility of seeing wildlife on the way back to the west entrance.  They said just ahead in Hayden Valley we would probably see bison.  And boy did we see bison!!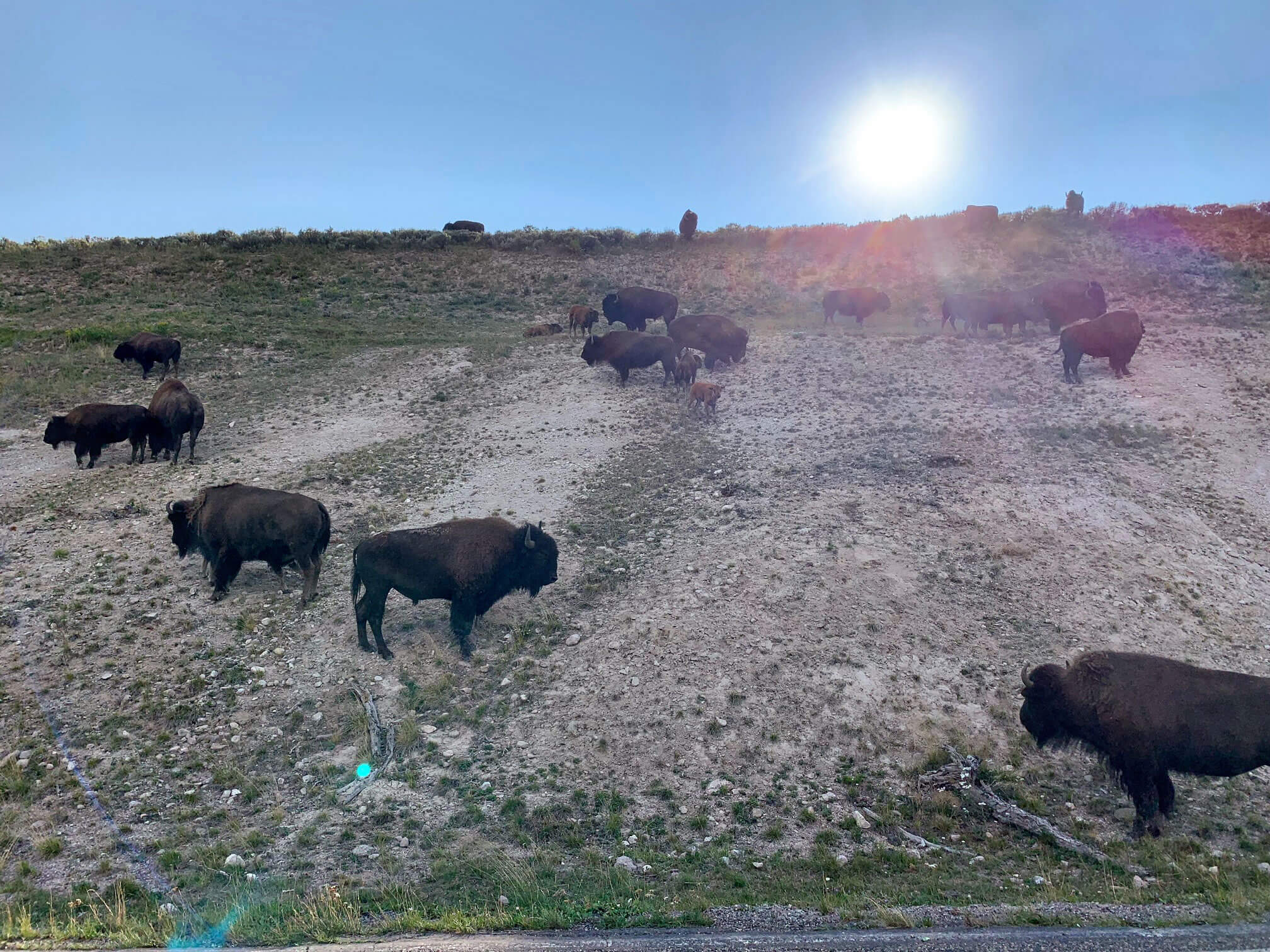 We got caught in a bison traffic jam.  They happened to be crossing at this time of day (around 6pm) and we ended up bison watching for about an hour.  It was incredible.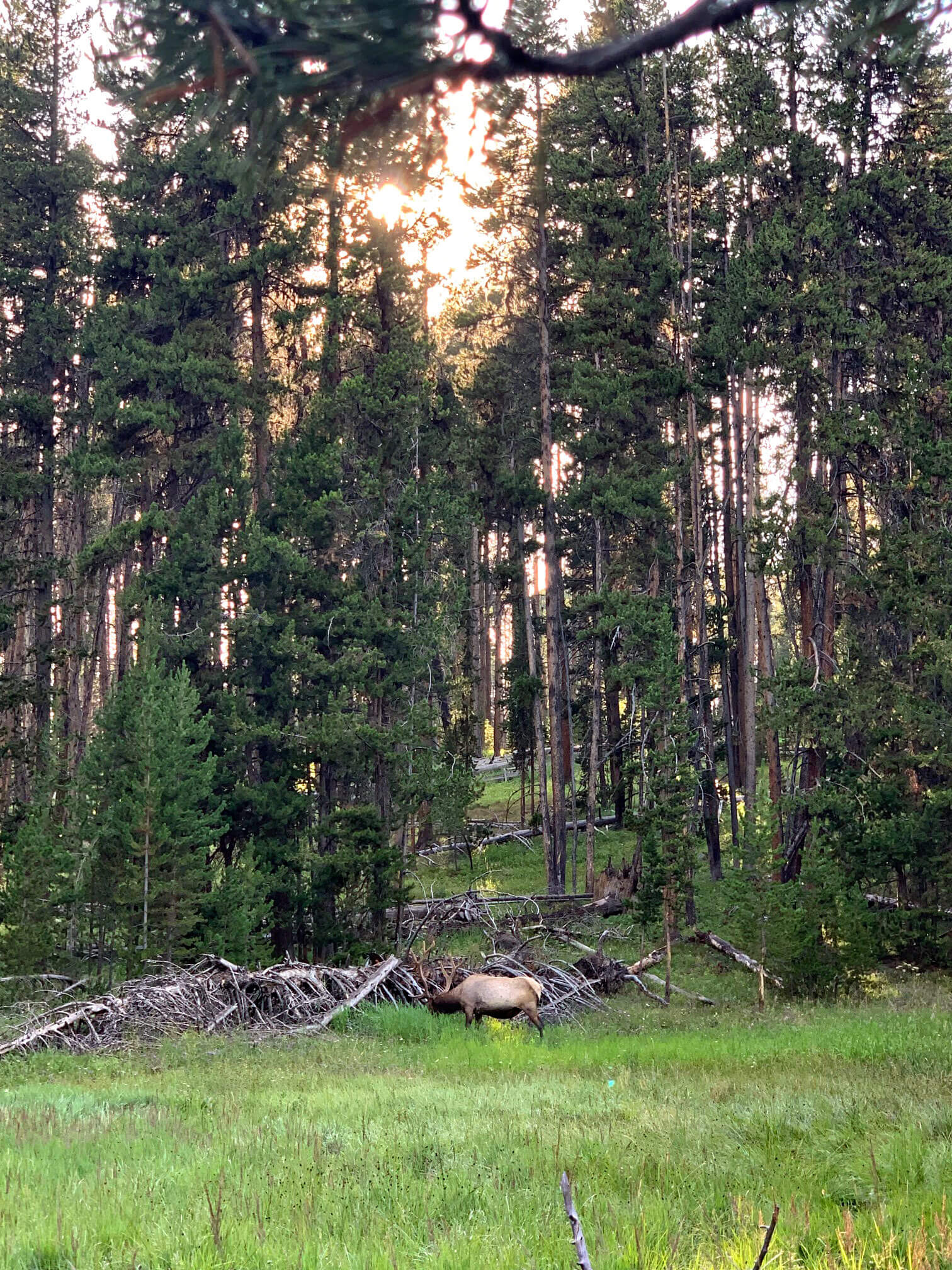 My expectation was to go into Yellowstone and be there for a few hours.  We ended up entering around 11am, not leaving until 8pm.  And we only saw one portion of the park.  I hope to go back and visit the other parts of the park someday!
Other Travel Posts
If you're into traveling as much as I am, you'll want to check out these other posts: