Looking for something fun to do with your kids? I've gathered some simple and fun scavenger hunt ideas to do indoors and outdoors too!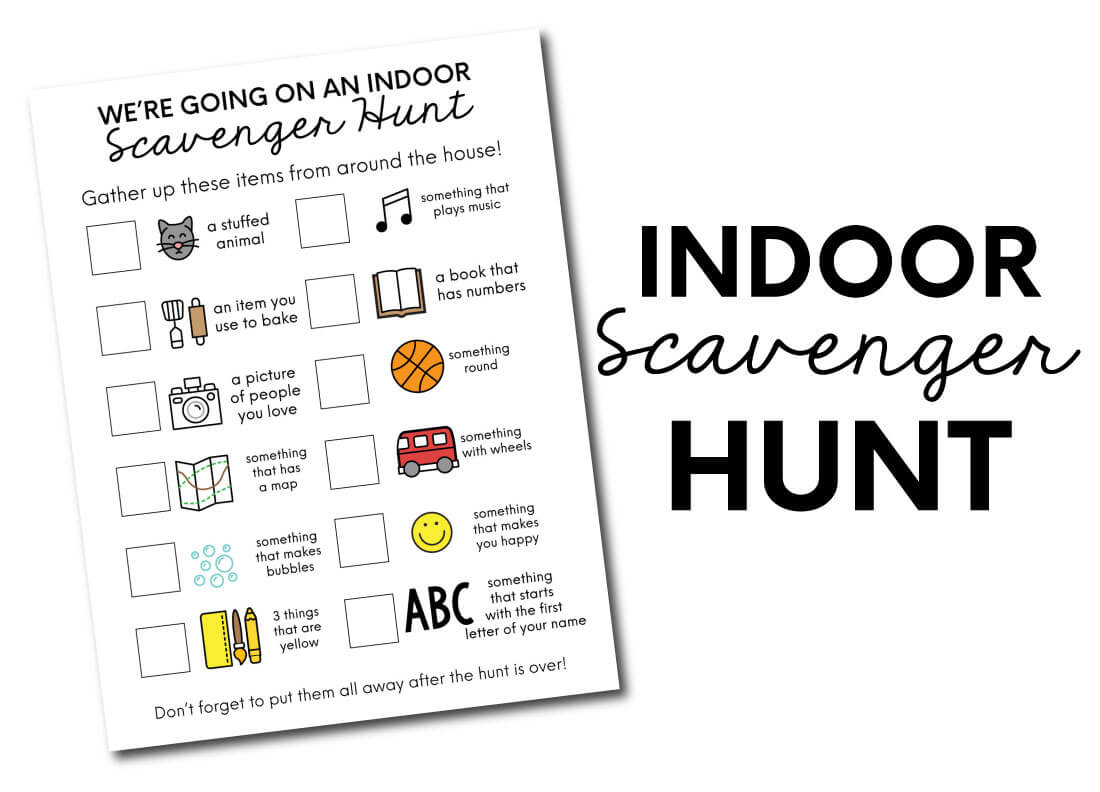 Scavenger Hunt Ideas
When my kids were little, I was always looking for fun (but easy!) ideas to do with my kids. We all looked forward to a break in our routine. Way back then, I came up with a few scavenger hunt ideas (see below!) and now I have one to do indoors. Print out my printable and have your kids go on a hut around your home.
Want more ideas for what to do indoors with preschoolers? Kids? Teens?
Indoor Scavenger Hunt
Feel free to make your own or add to the list that I've already made. Here's what is on my list:
a stuffed animal
an item you use to bake – could be as simple as a mixing bowl or a whisk
a picture of people you love
something that has a map
something that makes bubbles – could be a container of bubbles or soap!
3 things that are yellow
something that plays music
a book that has numbers
something round
something with wheels
makes you smile
starts with the letter of your name
Before you start, make sure they know that at the end, everything needs to be put away where they found it. This could be just for fun or a prize could be given at the end to the one who gets them all fastest (although this could cause a meltdown!). It could be as simple as whoever gets everything first gets to choose lunch or do one less chore. Your kids will love hunting around the house to find everything on the checklist.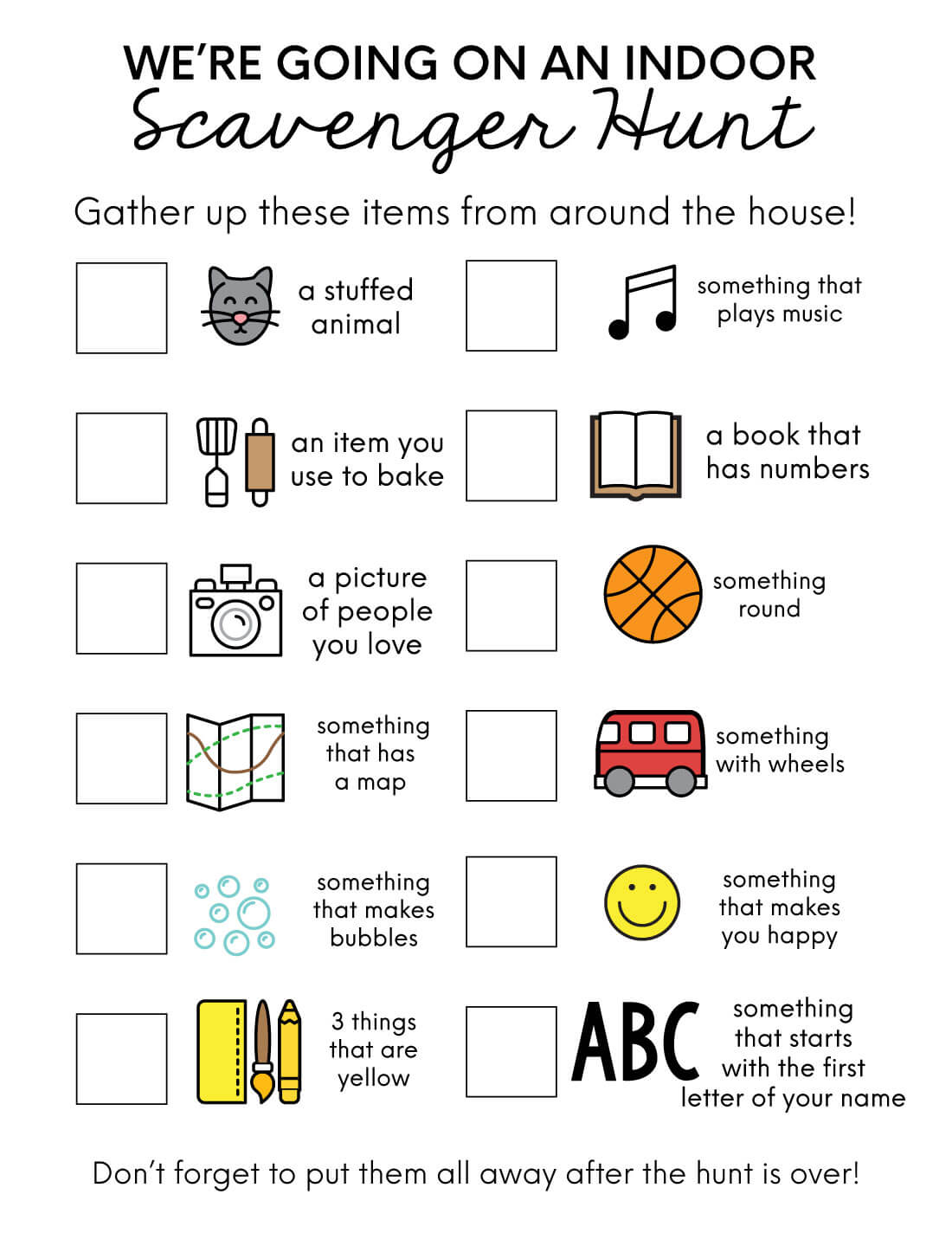 Download this indoor scavenger hunt. For personal use only.
Scavenger Hunt Ideas for Kids
Looking for other ideas for kids? Here you go:
And these fun ideas too:
The ULTIMATE scavenger hunt —>> Amazing Race – if you're looking for a birthday party idea, this one was the best!