Potatoes Air Fryer – the ultimate indulgence! You can make them all different ways and I'm here to tell you how.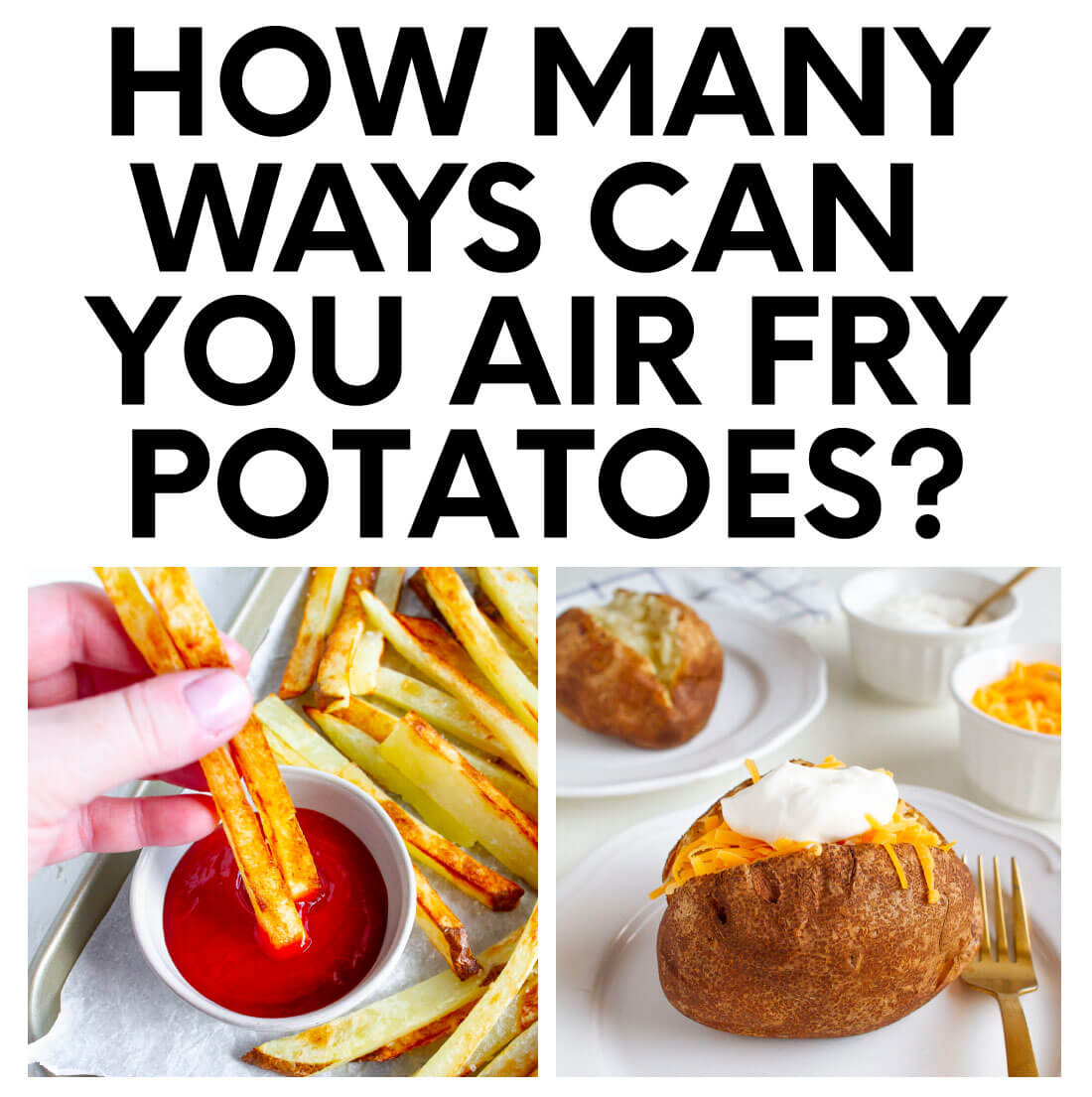 Air Fryer Potatoes
I've honestly never met a potato I didn't like. I'm not sure what it is, but they taste so darn good. Give them to me fried, baked, chipped… any which way and I'm in heaven. Making potatoes in an air fryer is super easy to do and they come out crispy and perfect. I've gathered some of the best air fryer potato recipes I could find to share with you: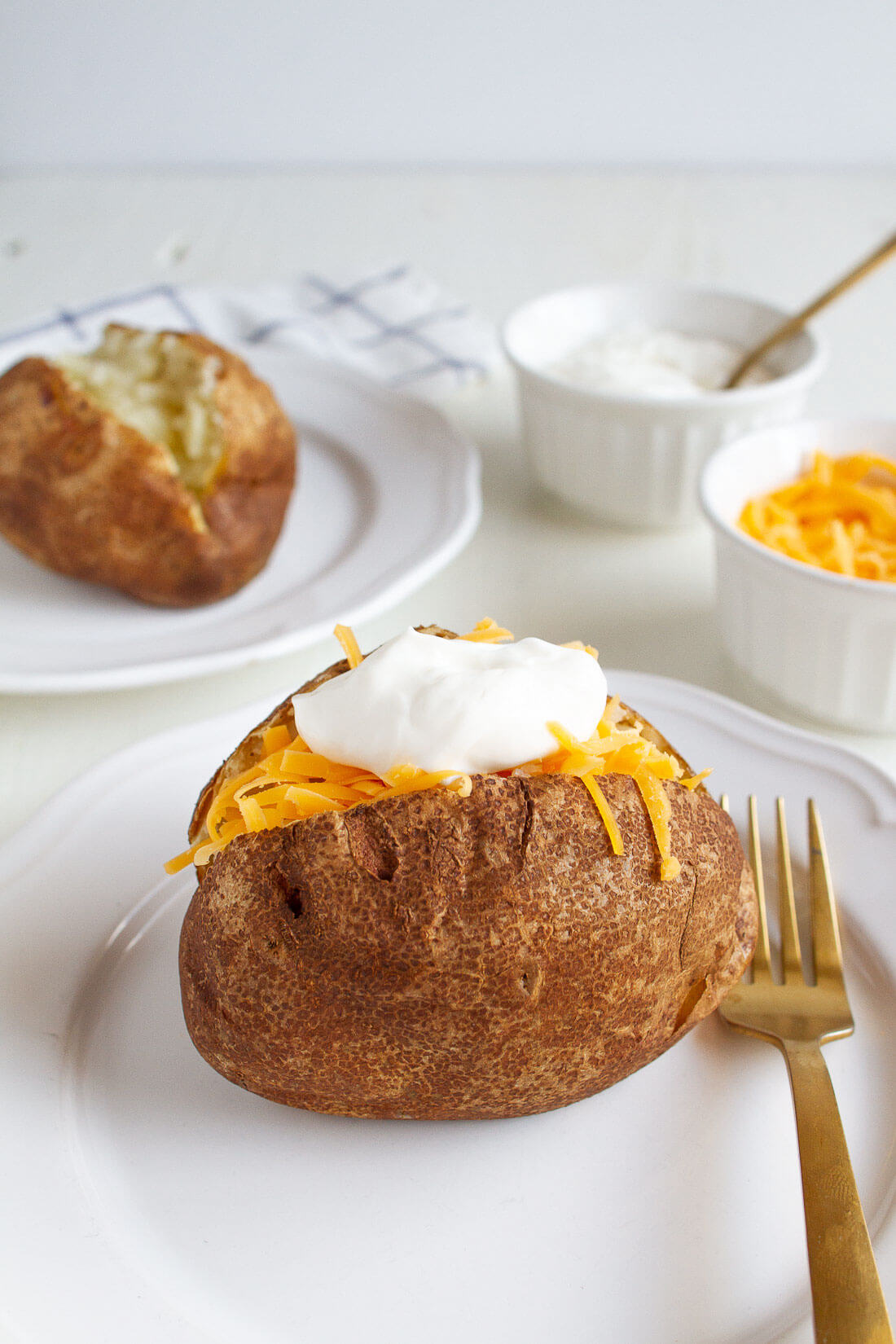 Baked Potatoes: I tried air fryer baked potatoes one time and now it's my preferred way to make them. They take less time to make and have a crispy outer shell and soft inside. Add some toppings and you're all set!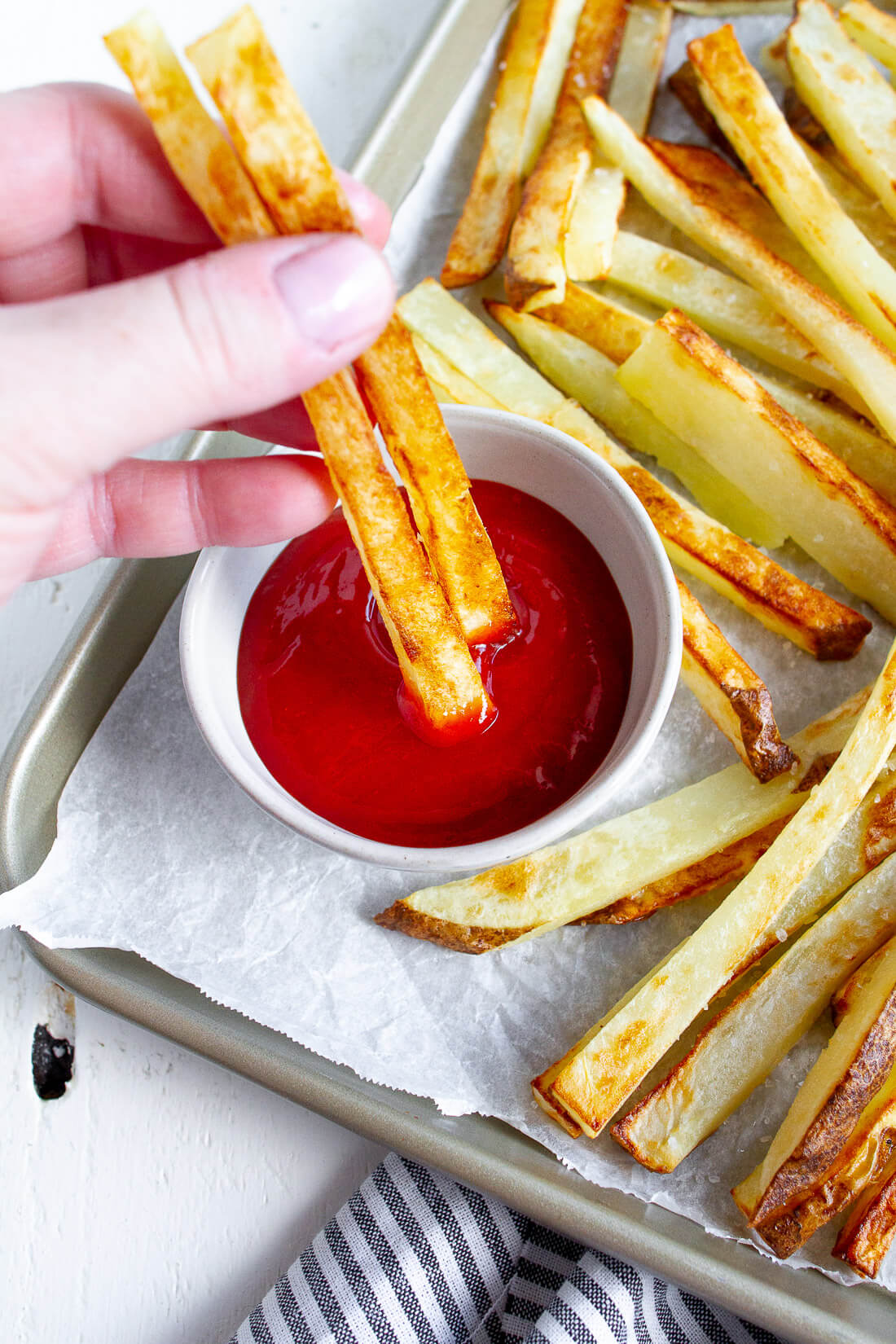 French Fries: When I made these, my son declared them the best french fries he's ever had. That's saying A LOT. The one downside is that an air fryer isn't very big so they have to be made in batches. But they are absolute heaven when you make french fries from scratch this way!
But don't stop there! Try these potato recipes too:
And in case you need some dips to go with your potatoes, try these:
Air Fryer Recipes
If you're looking for other easy and good recipes to try, here are some air fryer recipes:
Other Air Fryer Resources:
New to air fryers? Or want to get more of the basics? Here are some helpful posts: