To help find the best teacher gifts, use this all about my teacher printable!

Best Teacher Gifts
We have been so lucky over the years to have had amazing teachers for our three kids.  From elementary to junior high and now high school, I know just how big of an impact teachers can have.  I still look back on some of my teachers growing up as some of the most influential people in my life.  I wanted to be a fourth grade teacher for years.
In an effort to help recognize my kids teachers, we love giving them gifts for the holidays and throughout the year.  But it can be so tough to find the right thing for each teacher.  Because of that, I made an easy to fill out printable.  You can give this to your child's teacher at the beginning of the year, before Christmas, or teacher appreciation day..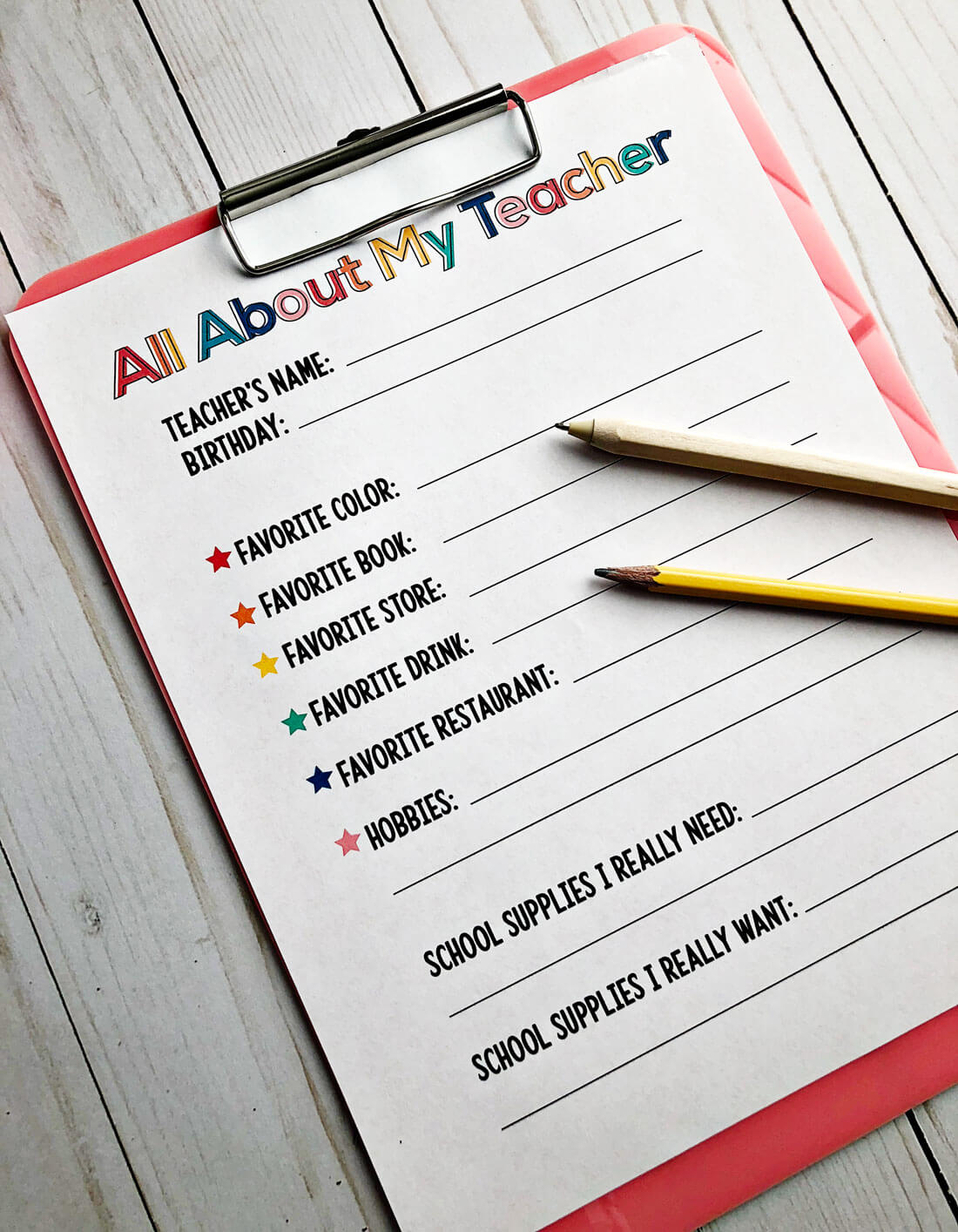 Back to School Teacher Gifts
Isn't back to school exciting!? I look forward to it every year -the start of a fresh school year, new teachers and fun experiences for my kids.  These gifts will make your teachers feel extra special:
Teacher Christmas Gifts
I know teacher Christmas gifts can be a hot topic.  Some parents think that everyone goes overboard now a days.  I think you have to do what works for your family situation.  But I love making sure our teacher feel special around the holidays.  Here are some ideas for what to do for Christmas:
Teacher Appreciation Gifts
I have shared so many ideas for teacher appreciation in the past.  Here are a few of my favorites:
End of Year Teacher Gifts
And to wrap things up by the end of the year, here are some ideas for your child's teacher: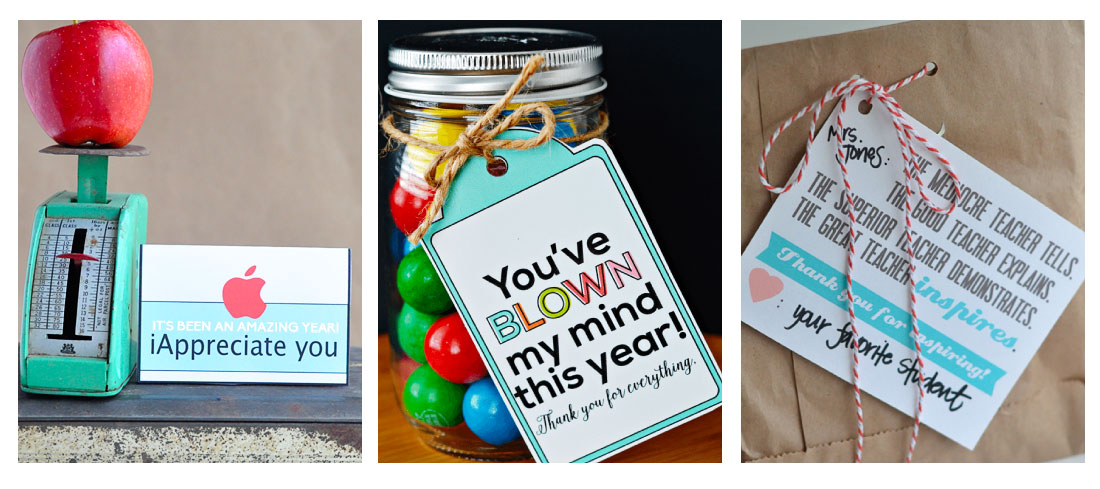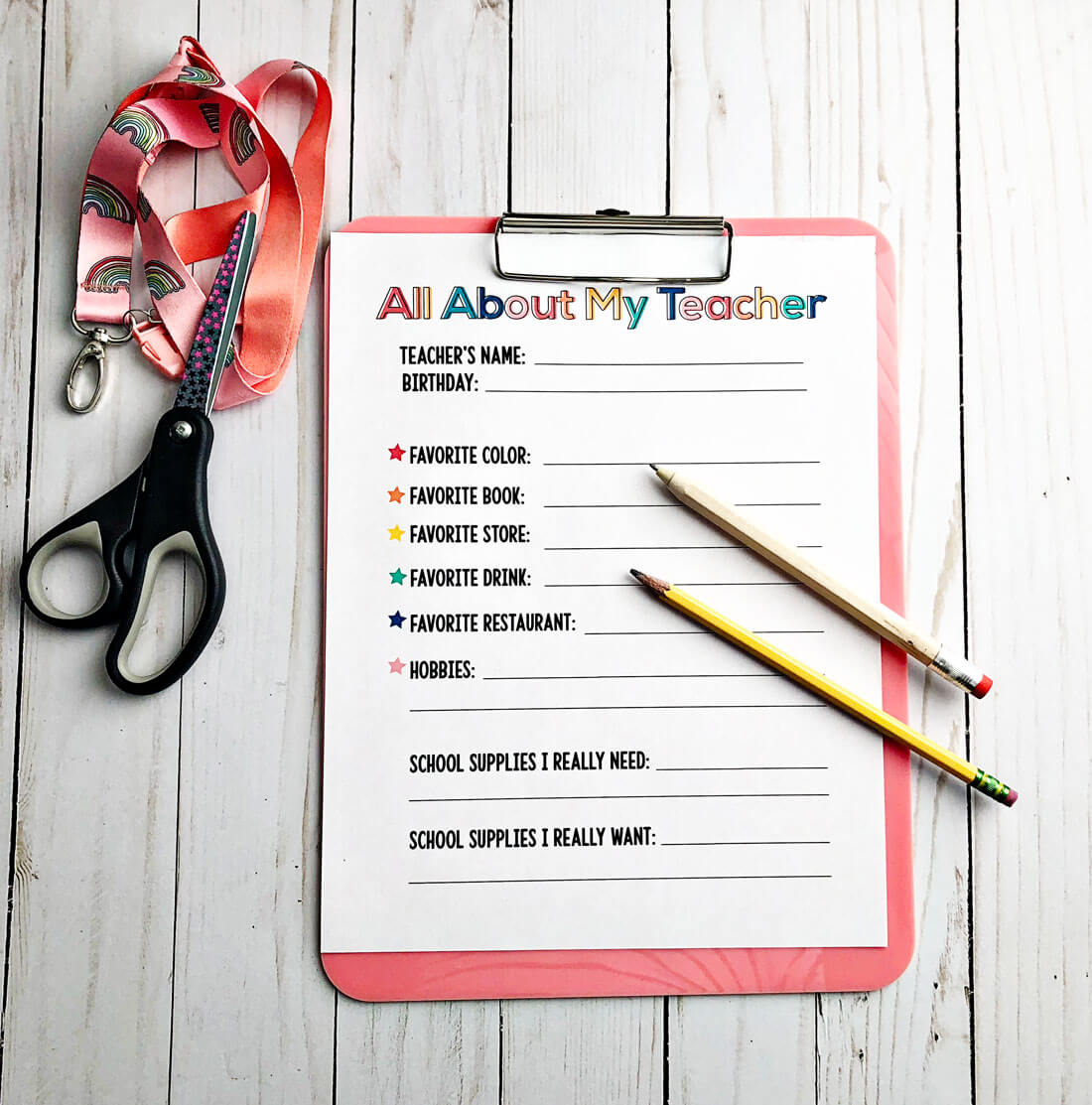 Download this All About My Teacher printable to help get teachers gifts that they'll love!