Welcome in fall with this printable fall bucket list to do with your family and friends!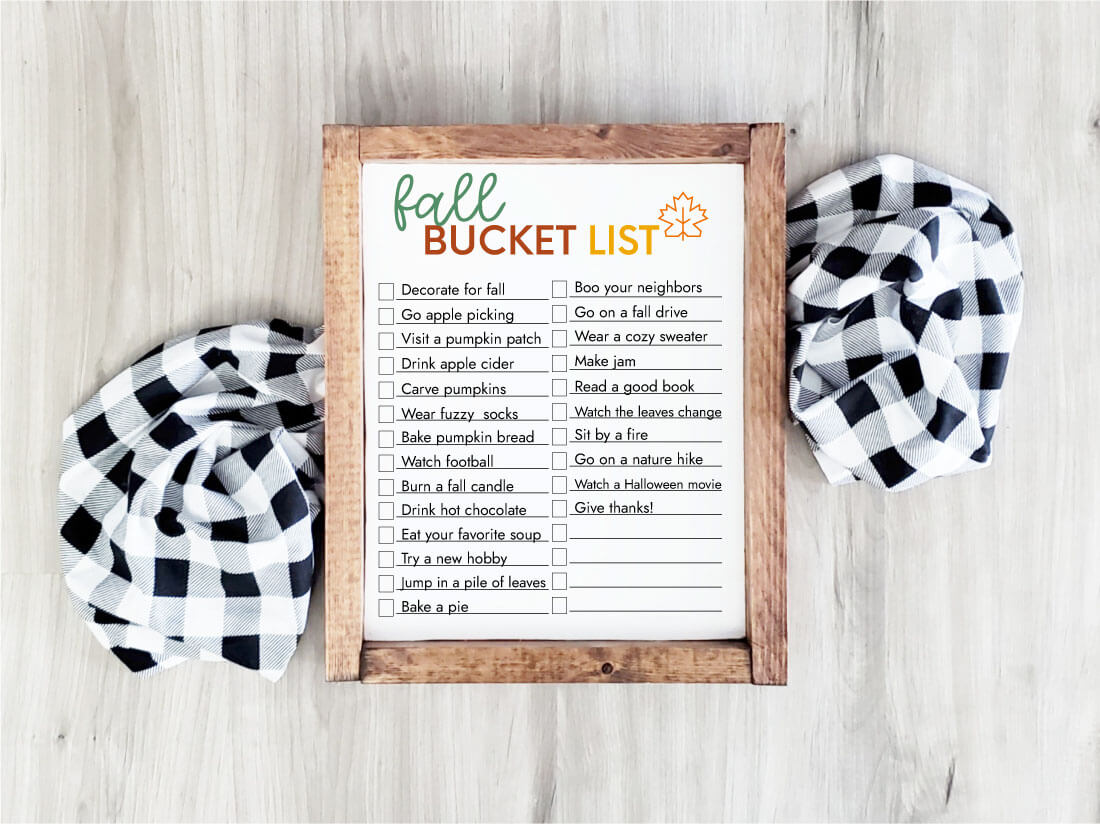 My favorite time of year – fall.  It's finally here! Even though 2020 has been a different year all together, there are still things we can do to make it memorable (in a good way) and traditions to do with our families. This printable fall bucket list makes it easy!
What is a bucket list?
The short answer is – a list of things you want to do at some point in your life. It can be small, it can be huge or anything in between.  I created a bucket list when I was in college and have checked off a lot.  Some things I put on my original bucket list I have no intention of doing anymore.  The idea of making a list like this for the seasons with your family is simple enough.
A few bucket lists that I've shared in the past: (bookmark these to use for the future!)
Fall Bucket List Ideas
Here are some ideas that are listed on this printable:
Although we don't have major season changes in my area in the fall, I do look forward to the weather cooling down and fall traditions every year.  Bring on the pumpkin!
Download the printable below: