Help your kids get to know community helpers with this simple and fun Community Helpers BINGO!

Now, more than ever, we appreciate all of the people who make our communities run. We have come together to appreciate and support each other. It's become more clear, just how important every single job is. I created a community helpers BINGO game to point out some of the people who help keep our cities afloat.
Want more ideas for what to do indoors with preschoolers? Kids? Teens?
What is a community helper?
The easiest way to describe a community helper is that it's someone who live and work in our community. Although there are TONS of community helpers, most people think of – dentists, doctors, construction workers, grocery store workers, nurses, police officers, fire fighters and more.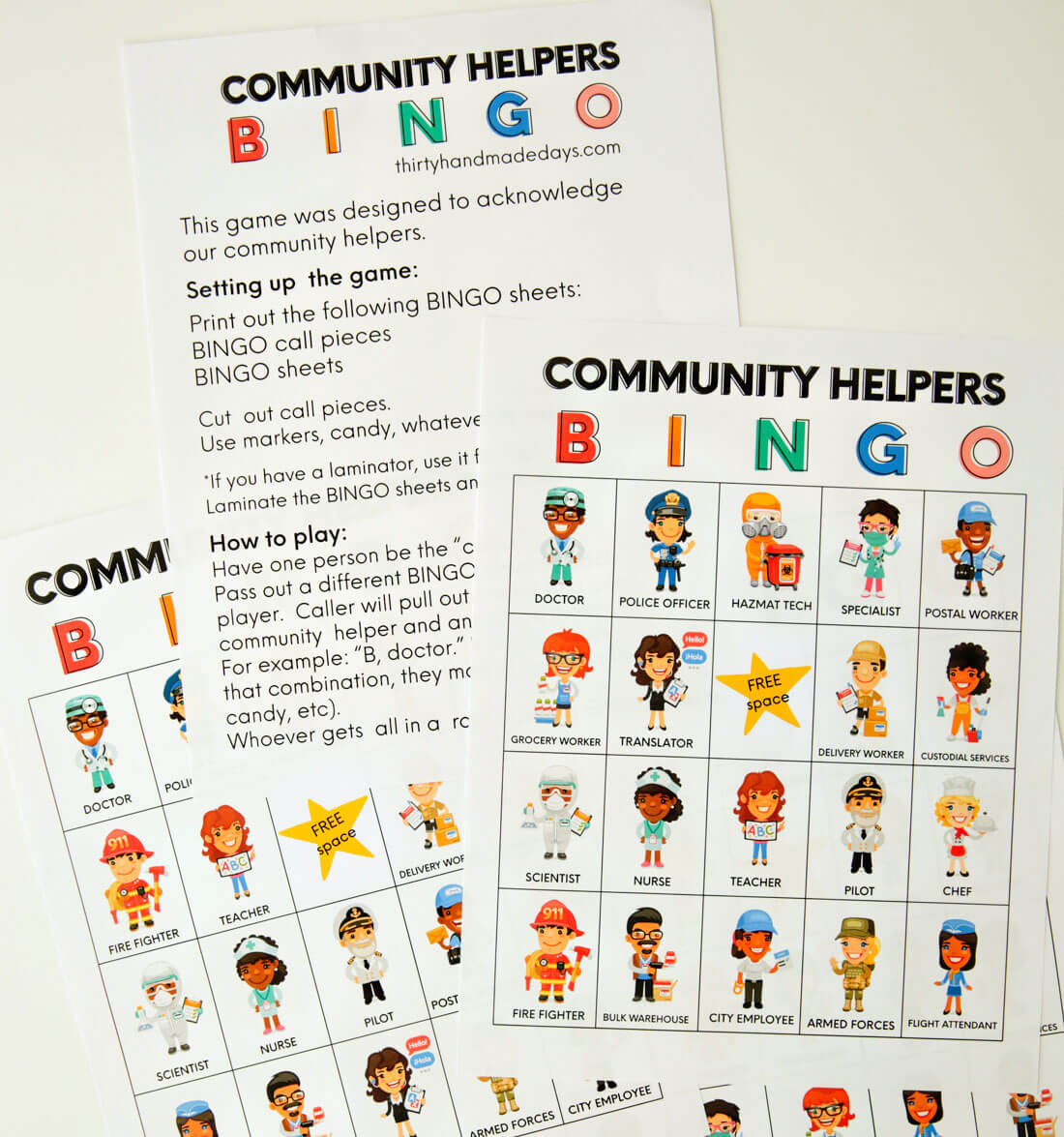 Setting BINGO up
To play the game with your kids, set it up like this:
Download and print BINGO sheets.
If you have a laminator, laminate each sheet to be able to use over and over. Don't have a laminator yet? See why I love my laminator! I use it constantly.
Cut out BINGO pieces.
Use a marker, crayon, candy pieces or whatever to mark the spots.
How to play BINGO
There are a few different ways that you can play BINGO. But here are the basics:
Have one person be the "caller."
Pass out a different BINGO sheet to each player.
Caller will pull out 1 letter and one community helper and announce them.
For example: "B, doctor." If a player has that combination, they mark it (with marker, candy, etc).
Whoever gets all in a row, calls out BINGO & wins!
Use this game as a way to talk about what each person does for the community.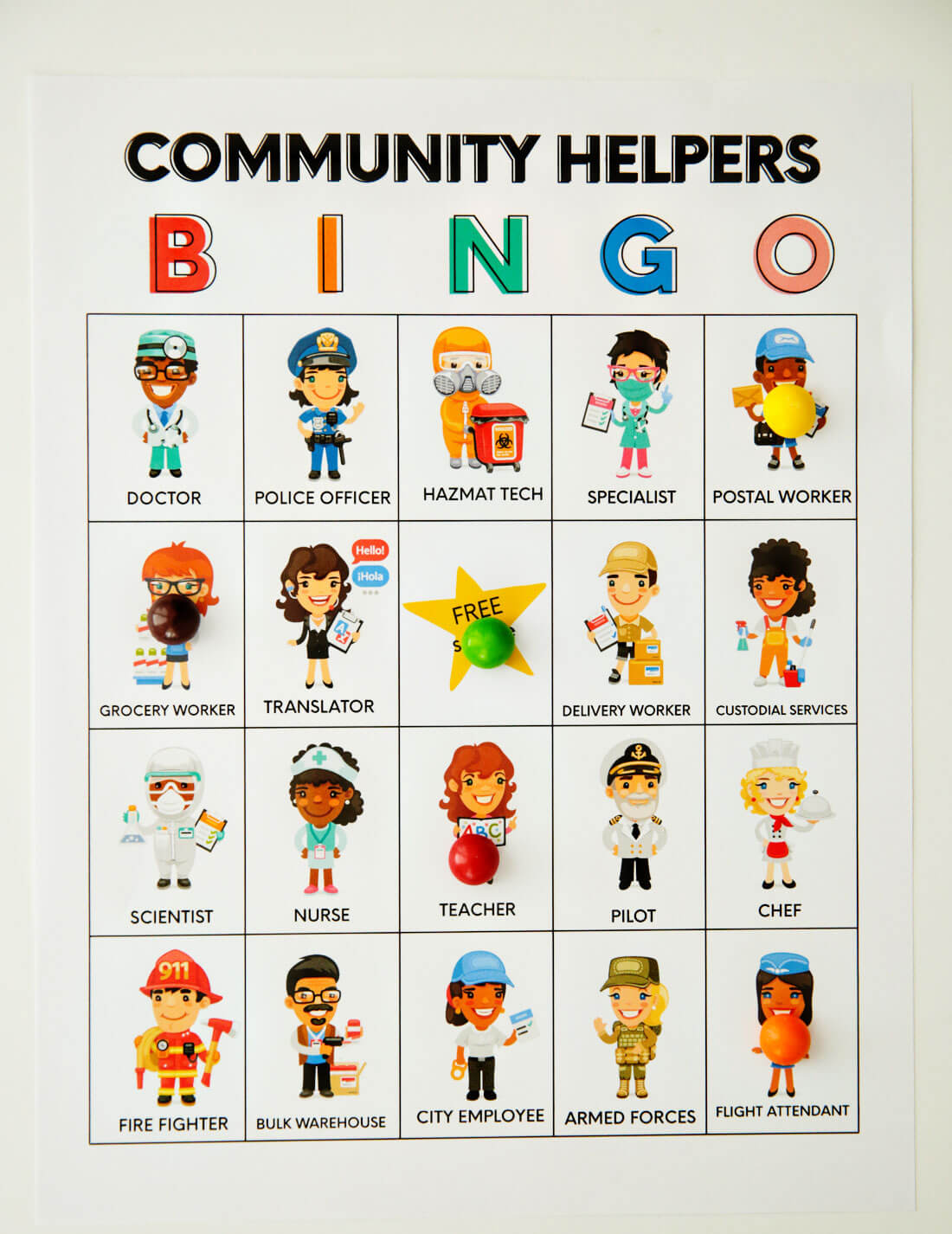 Download this community helpers BINGO. For personal use only.
Other BINGO posts
Looking for other BINGO posts? Here you go: