I've had a slow cooker for years and years and years.  When life gets especially busy, I know that I can throw everything into one of my slow cookers and a have a nice home cooked meal for my family.  Slow cooker meals are the best!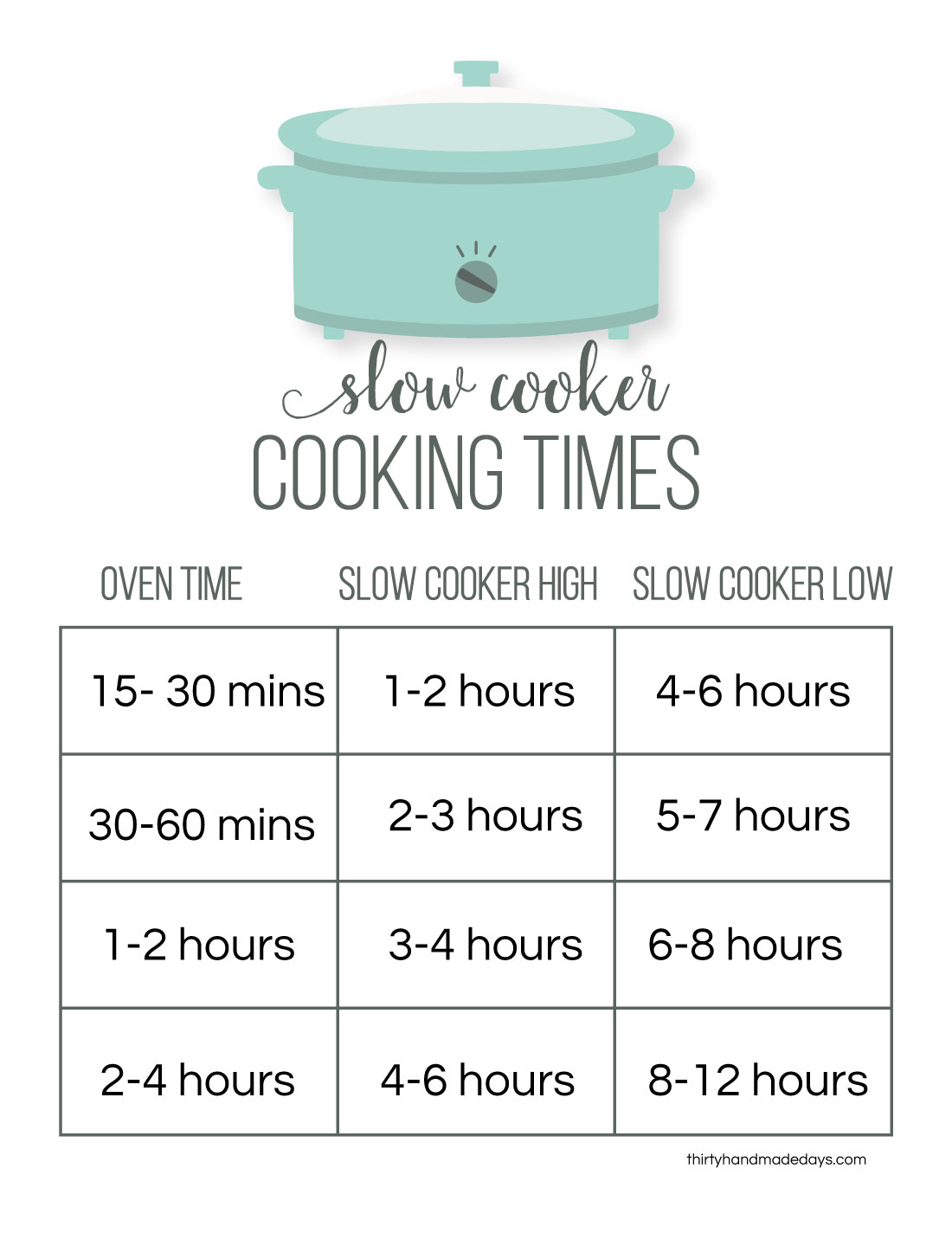 There's a lot of hype about the Instant Pot and Air Fryer these days (for good reason!) but I still go back to my crockpot often.  It's nice to be able to take a standard recipe that you'd put in the oven and convert it to your slow cooker.
Some of our favorite slow cooker meals:
The other thing that I love doing (if I am organized enough.. sigh), is crockpot freezer meals.  If you take a little bit of time, you can freeze slow cooker meals ahead of time and then throw it all in the crockpot as you need them.  It's amazing!! Here are some meal plans with those:
And you can get the full list for crockpot freezer meals.
——>> Download this free Slow Cooker Cheat Sheet. For personal use only.
Hang it on your fridge or inside your kitchen cabinet to refer to and use often.