When things are crazy, quick dinner ideas are my go to. I've gathered some of my favorites that I make over and over for my family that you'll love too!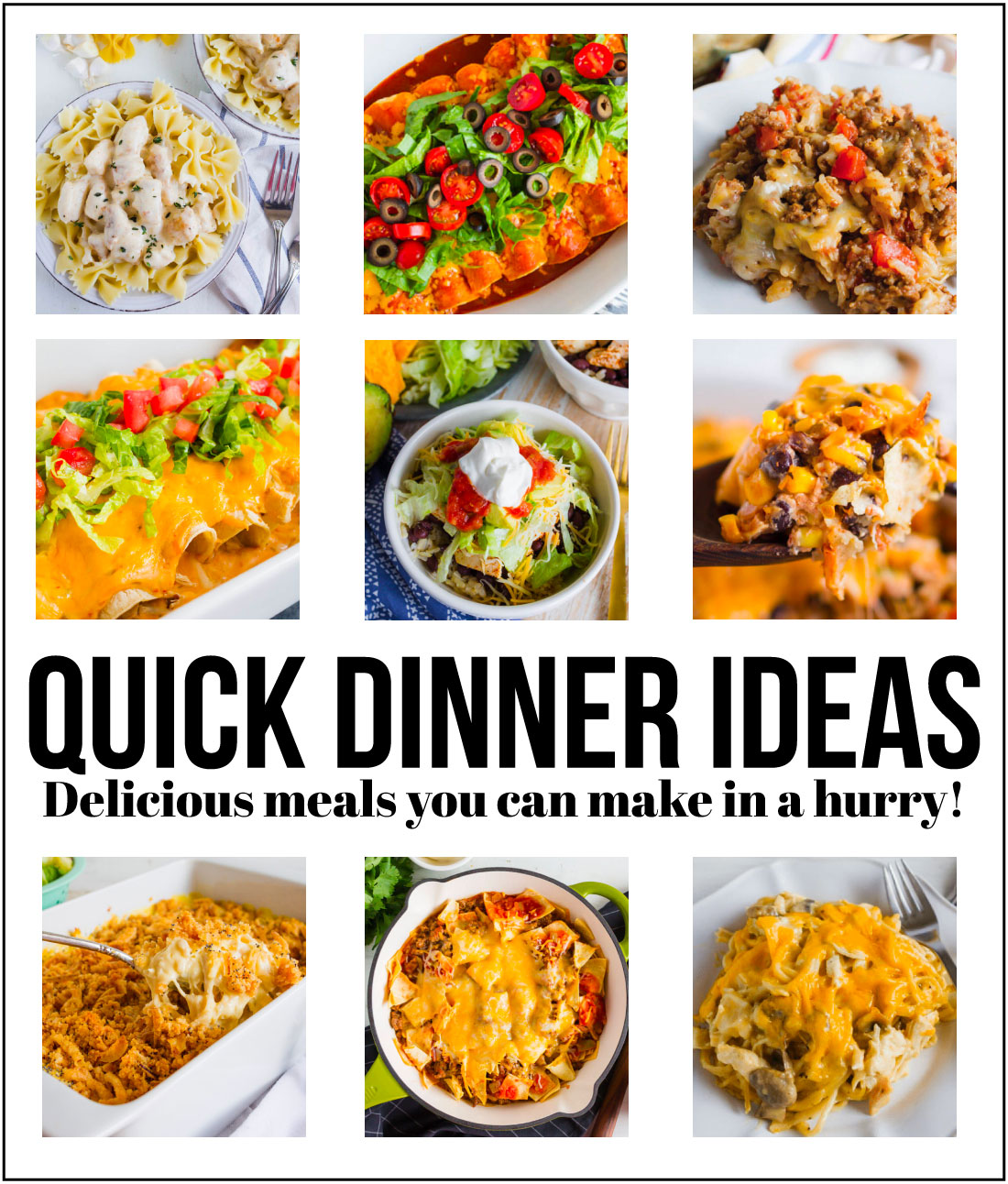 Quick Dinner Ideas
I know, I know – most days it's difficult to get anything on the dinner table with all of the family around.  I admit, we eat out more than I'd care to.  But when I have my act together, these quick dinner ideas are what I prepare for my family.  They are the ones that they request and the ones that I know they will eat (without complaining – bonus!) every time.  
Chicken Dinner Ideas
Growing up, my Mom cooked with chicken almost every night.  It was a staple in our home.  Now a lot of the dinners that I make have chicken too.  These are some of our favorites: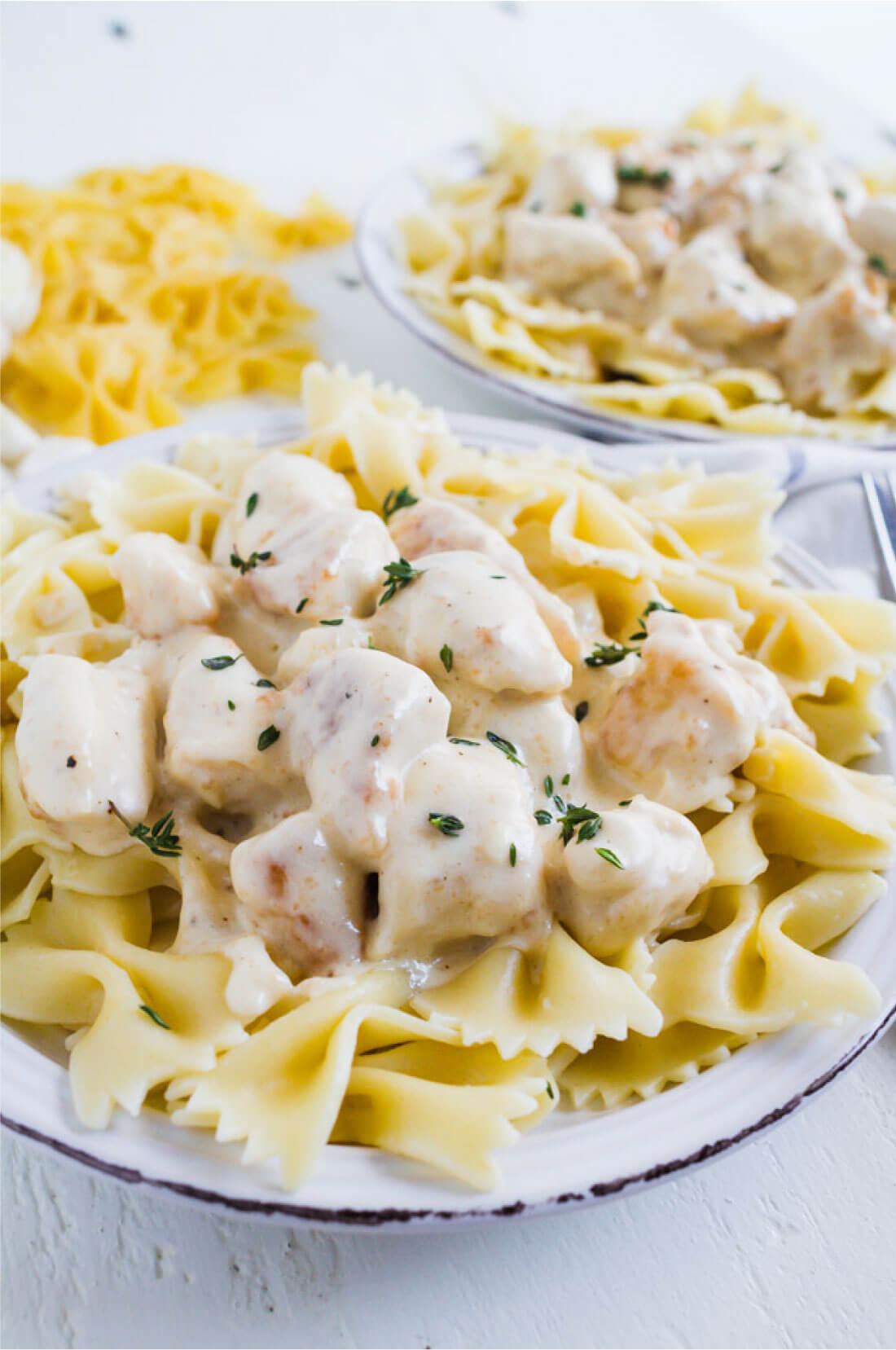 Beef Dinner Ideas
With my family now, they really like beef with their meal.  Over the years I've made these beef dinner ideas over and over and over again.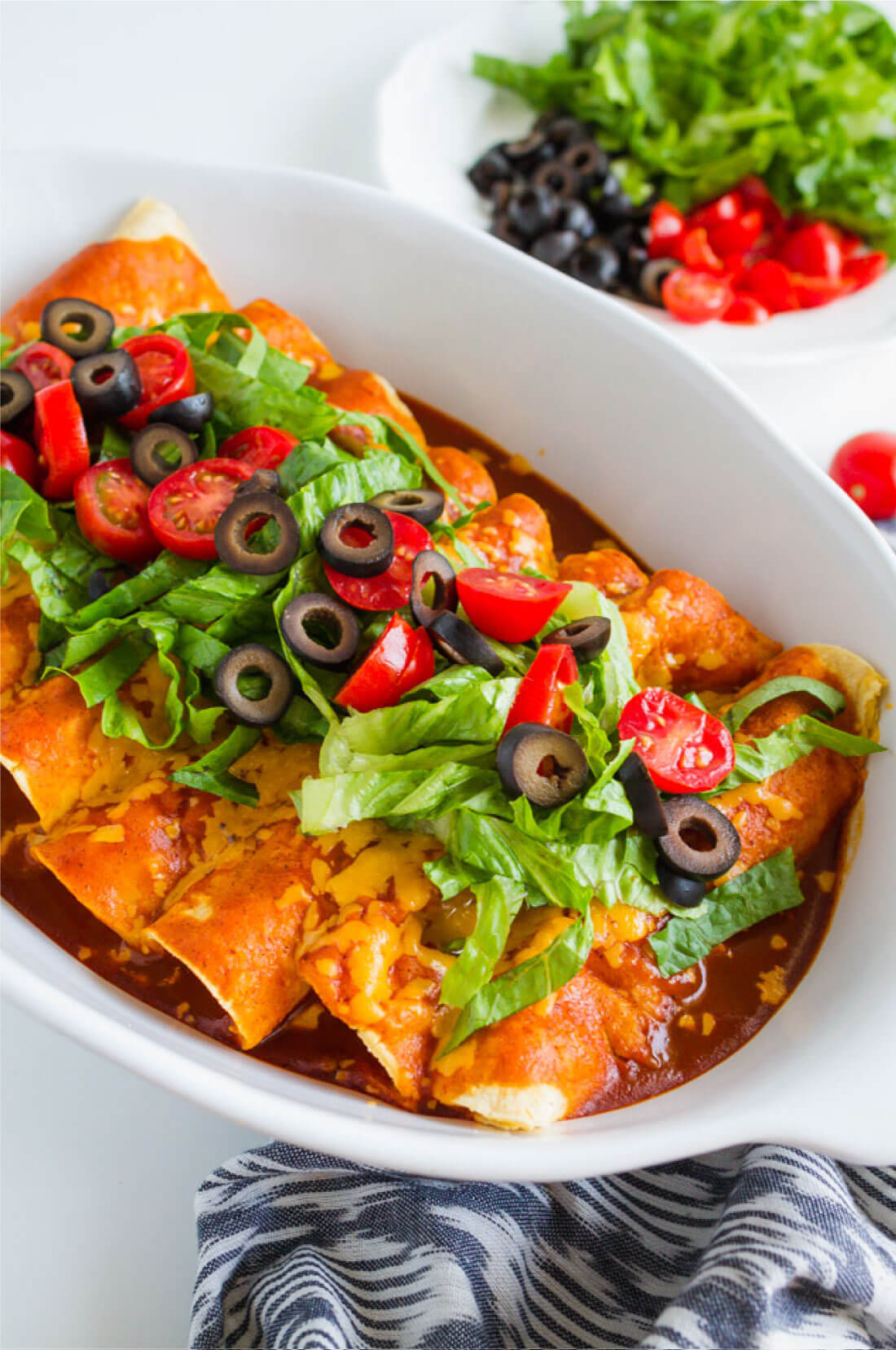 Casserole Recipes
I know that casseroles can be controversial.  It seems like people either love them or hate them.  Anything with cream of _____ (chicken, mushroom, celery, et) that bakes in the oven can be viewed as a casserole.  And while they aren't always the healthiest, having a casserole every once in awhile isn't bad.  These are some of the ones that we like most: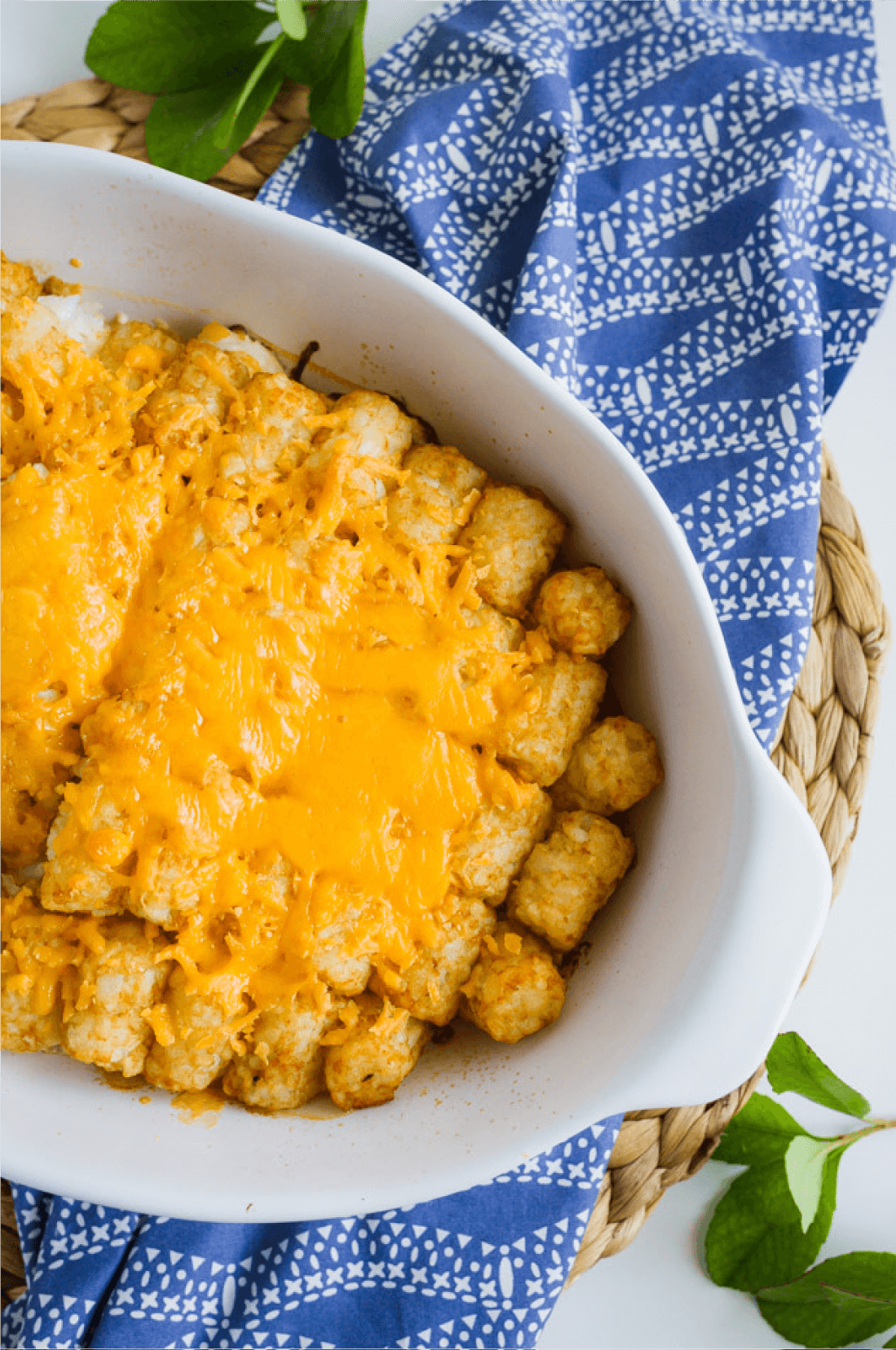 What are your go to meals? Do your kids LOVE a recipe and get excited every time you make it? Let me know so we can try it out too!