15 Chicken Dinner Ideas your family will love and look forward to every night! Make these recipes with chicken breasts, in the crockpot or in one pan.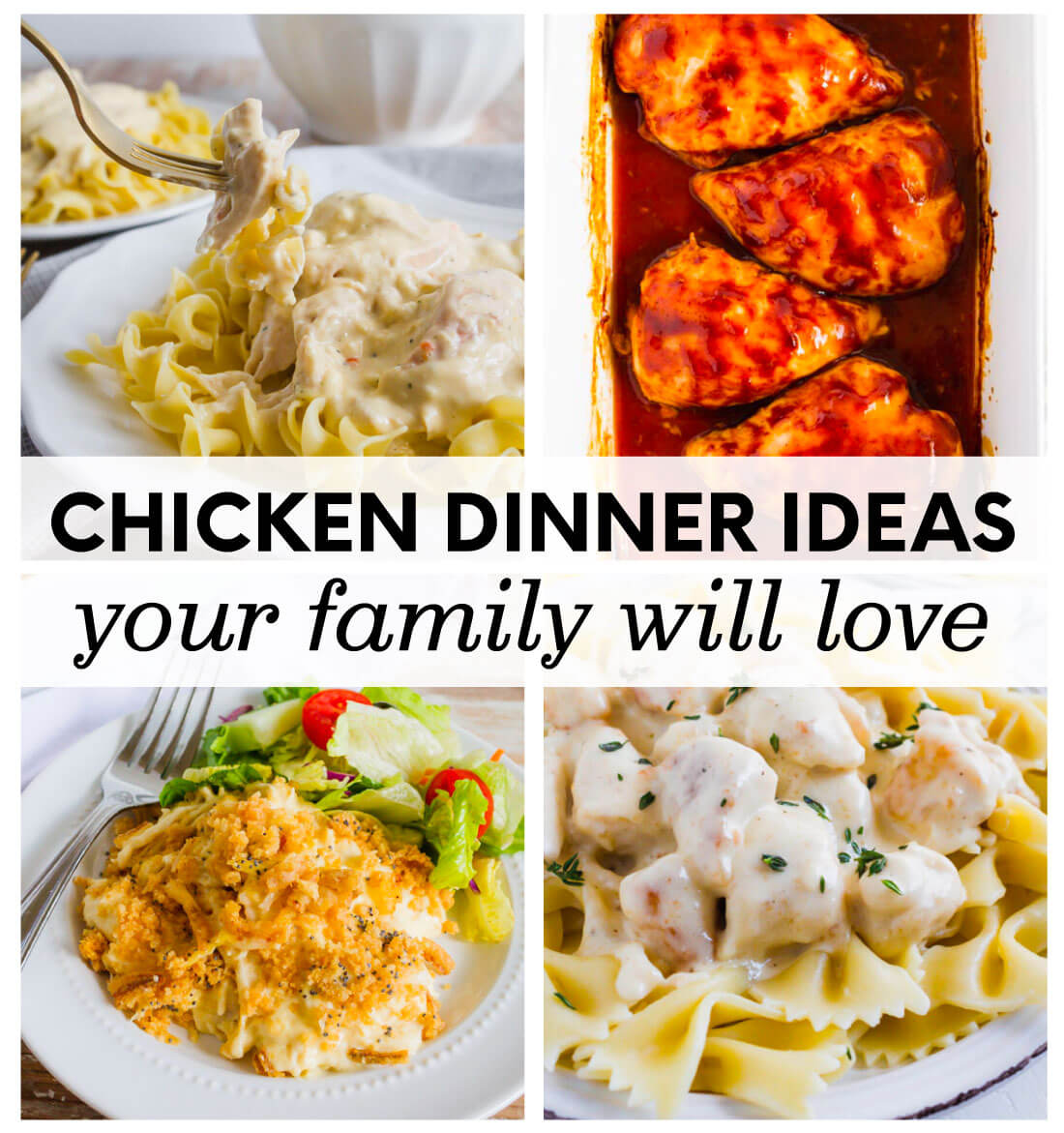 Chicken Dinner Ideas
Growing up, we had a whole lot of chicken. My Mom served all kinds of chicken with salad and vegetables or fruit almost every night. I've added more beef to our dinners but still love making all of the recipes that my Mom made. I've gathered my favorites to share in an organized way. Try them out one at a time and add them to your dinner line up!
How to cook chicken
Bake, grill, air fry, slow cook – there are so many ways to prepare chicken. All of them turn out great if you do them right. These are the ways that I prefer to make chicken because they are easy and turn out good every time:
Chicken Breast Dinner Ideas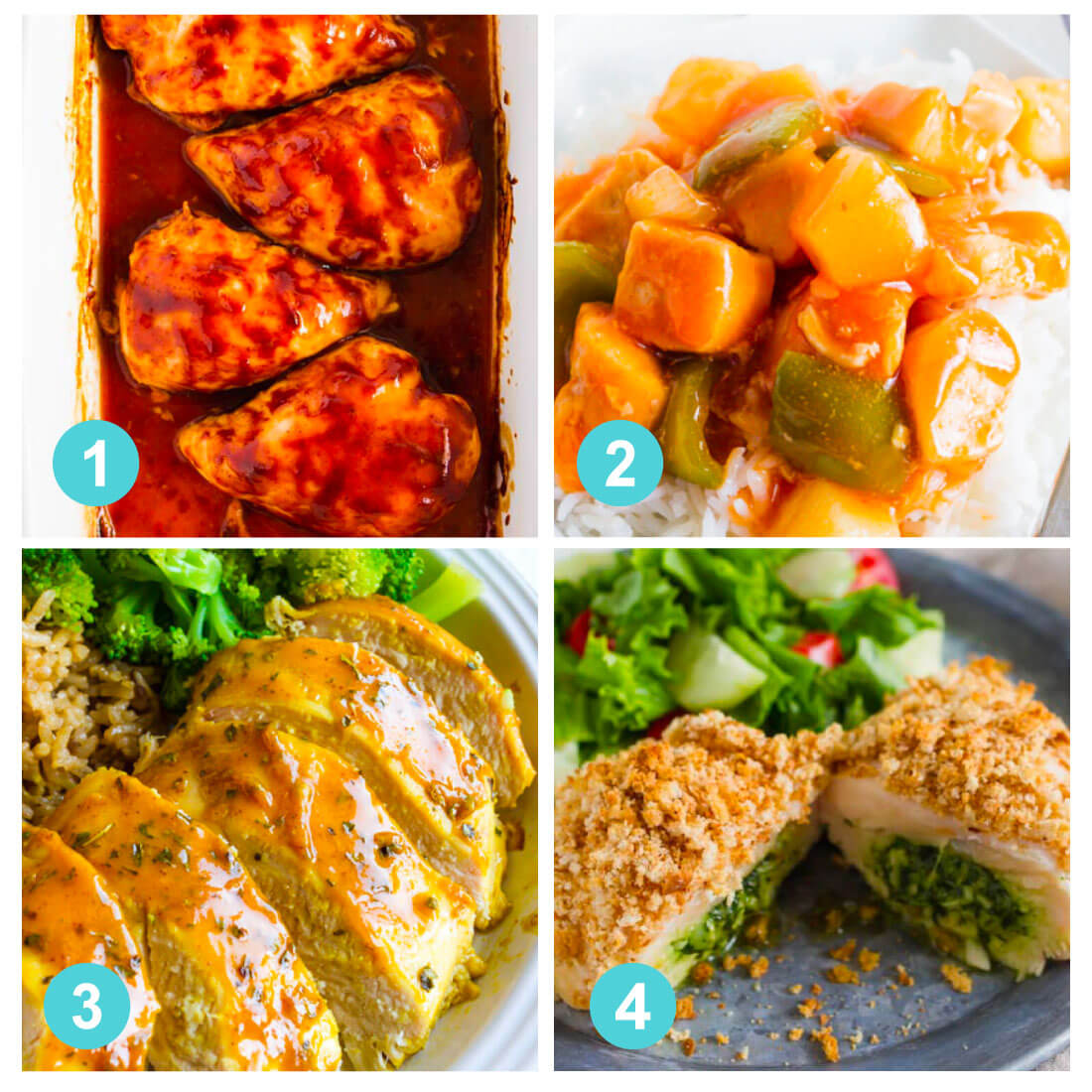 Breasts are the most common part to use of the chicken when it comes to baking. While there are lots of great recipes for other parts – like Drumettes – these are the recipes that I make over on a regular basis for my family:
Crockpot Chicken Recipes
Throwing everything into a slow cooker or crockpot is the best! It's kind of set it and forget it. There are sooo many slow cooker chicken recipes to try but here are some that we like:
Chicken Casserole Recipes
The most common in my family, casseroles are at the top of our list. A lot of these are from my Mom but some are recipes that I've collected from friends over the years. Try them out:
One Pan Chicken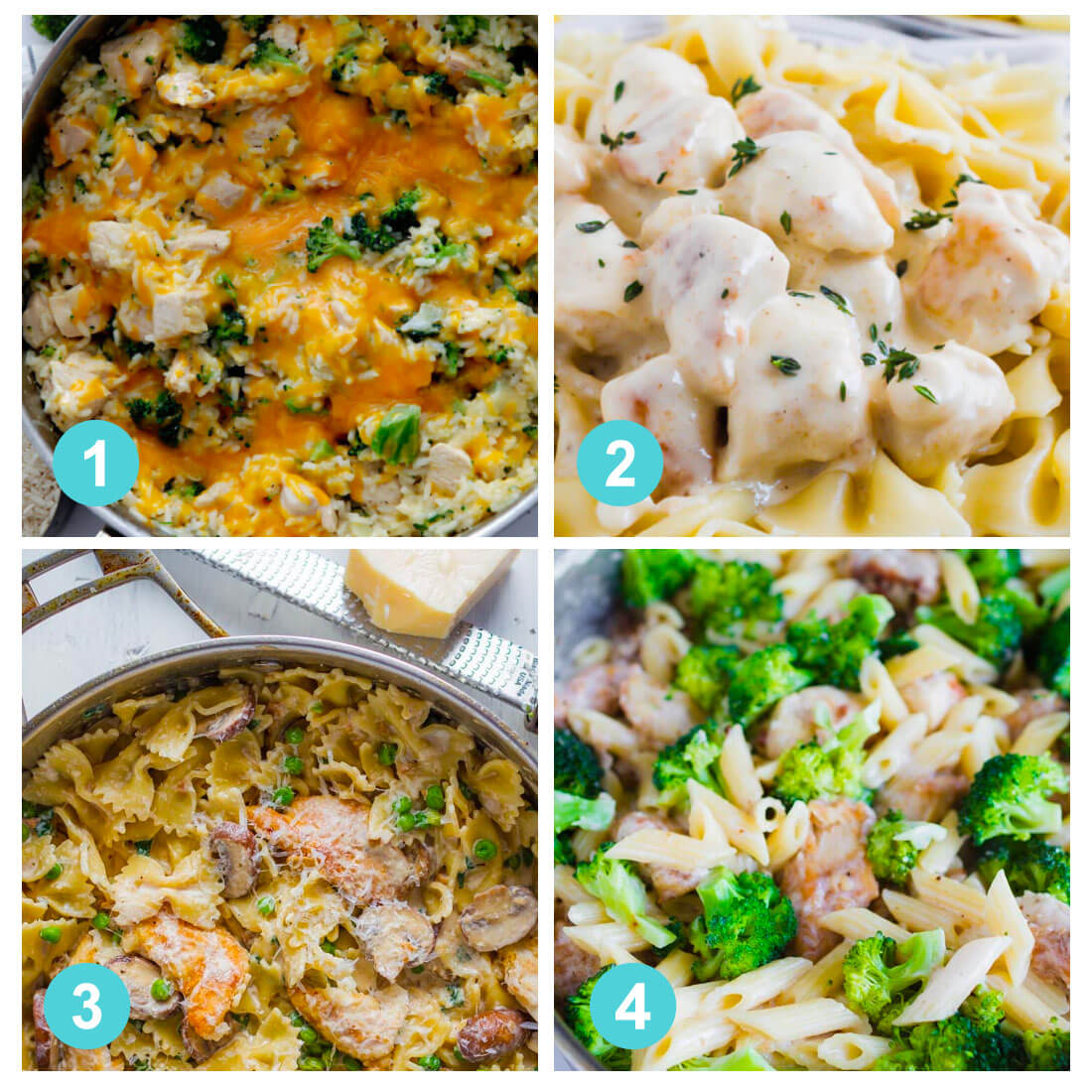 Nothing better than using just one pan or pot to cook anything. Less dishes! Here are some of our favorites that you'll enjoy: